Fans of TLC's 'My Feet Are Killing Me' Are Crushing Hard on Dr. Ebonie Vincent
Is Dr. Ebonie Vincent from 'My Feet Are Killing Me' married? Plus, info on the podiatrist's Instagram and family.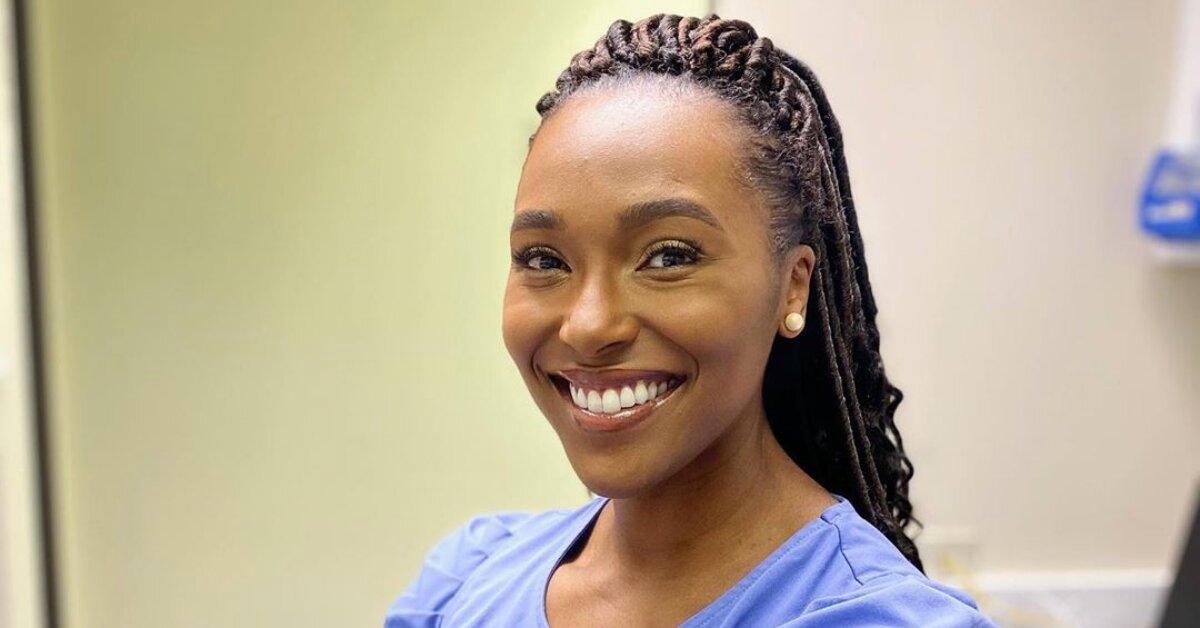 If you're a fan of Dr. Pimple Popper, you should definitely check out TLC's new series My Feet Are Killing Me. (But those who are squeamish, stay far away!) The reality show follows podiatrists Dr. Ebonie Vincent and Dr. Brad Schaeffer as they treat some of the craziest foot ailments we've ever seen.
Viewers immediately fell in love with the insanely attractive duo, who are actually based on opposite sides of the country. After failing to find a lot of info about Ebonie, we decided to do a little digging online. Here's what we learned about the gifted and gorgeous foot and ankle expert.
Article continues below advertisement
Is Dr. Ebonie Vincent from 'My Feet Are Killing Me' married?
The surgeon doesn't share a lot of details about her personal life on her website or social media, but she appears to be single — though plenty of people would love to see her and Dr. Brad get together! One fan noted that they make the otherwise unbearable show bearable.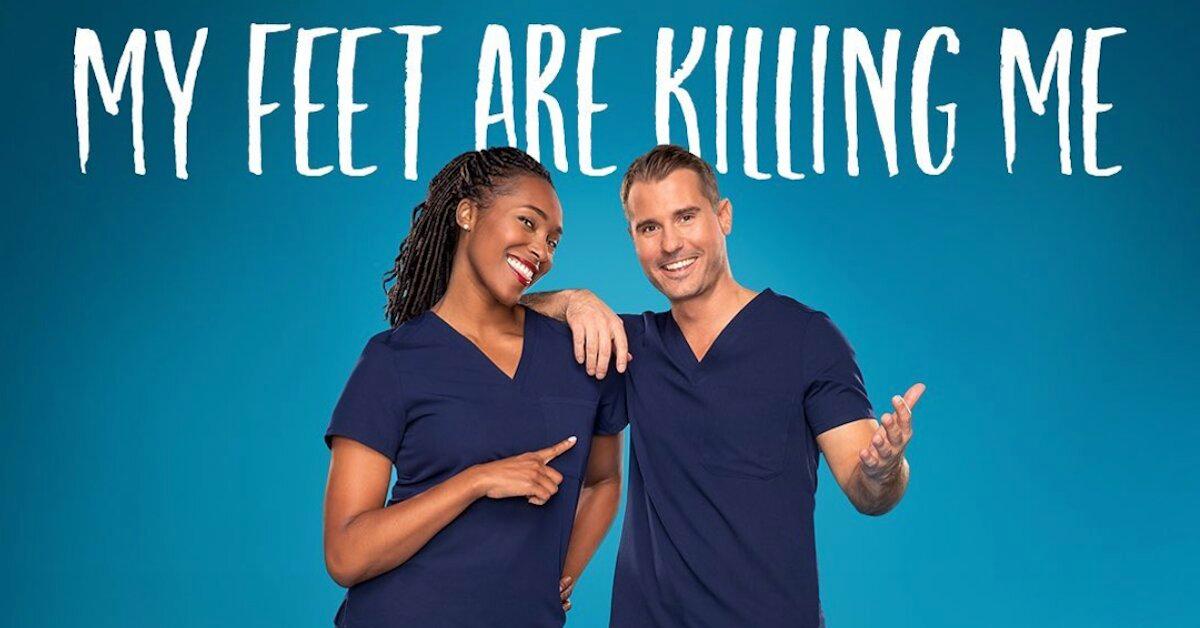 Article continues below advertisement
"That's why they hired two of the most gorgeous foot doctors on earth," the Twitter user commented. "The feet are gross, but Dr. Ebonie and Dr. Brad give you something pleasant to look at and distract you from the icky."
Others praised Ebonie's excellent bedside manner. "It's obvious that you love your craft and truly care about your patients," one Instagram follower wrote, while another added, "I don't know you but I'm proud of you and hope to see more from you in the future."
Does Dr. Ebonie Vincent have kids?
The former volleyball player is not a mother, but it's clear that brilliant genes run in her family! Ebonie's brother, William, is also a doctor who specializes in family medicine.
Article continues below advertisement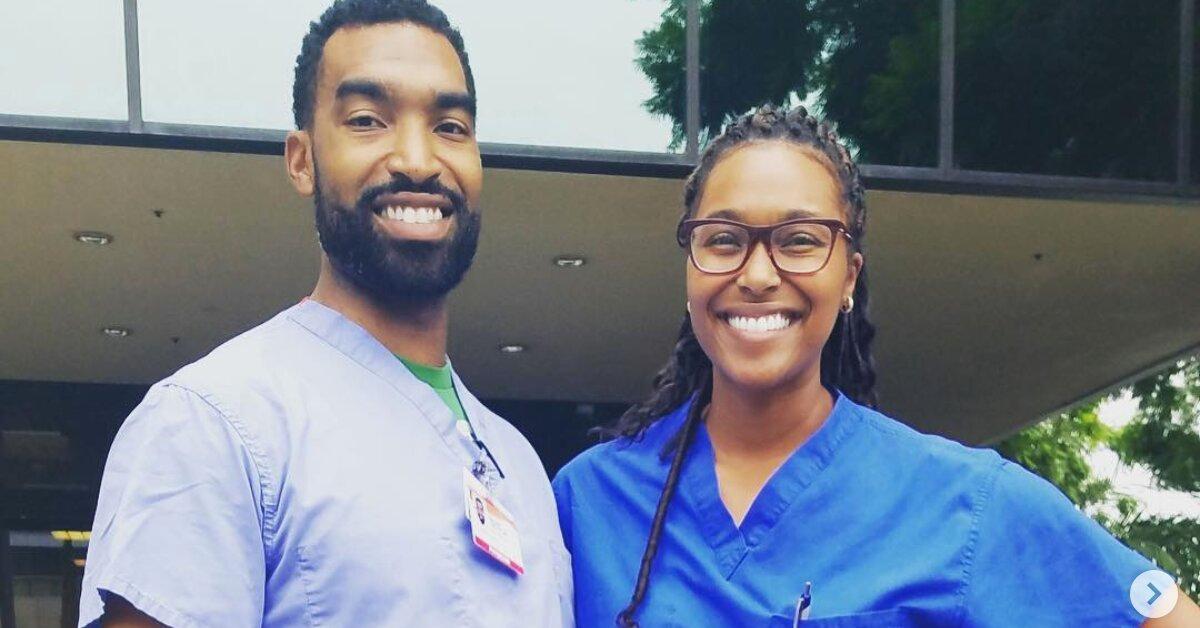 "Many people ask me why I chose a career in podiatry as many deem the feet as the least desirable part of the body," Ebonie admits on her website. "My answer to this question is always the same; disease of any kind is not pretty."
She adds, "It takes a special heart and a strong stomach at times to handle problems with the feet and to help to get patients back on their feet. Podiatry care is something that can literally change people's lives for the better!"
In an interview with Present Podiatry, Ebonie revealed that she first heard about her new TLC gig from an office manager at the practice she works for, Orange County Podiatry. One of the show's producers was impressed by the amount of video she incorporated into her website, and a Skype interview was all it took to seal the deal!
Article continues below advertisement
What is Dr. Ebonie Vincent's Instagram?
You can find the fitness enthusiast on Instagram at @dr.ebonie, where she's been documenting her press appearances for My Feet Are Killing Me. In a recent post, Ebonie gushed about her experience on The Dr. Oz Show.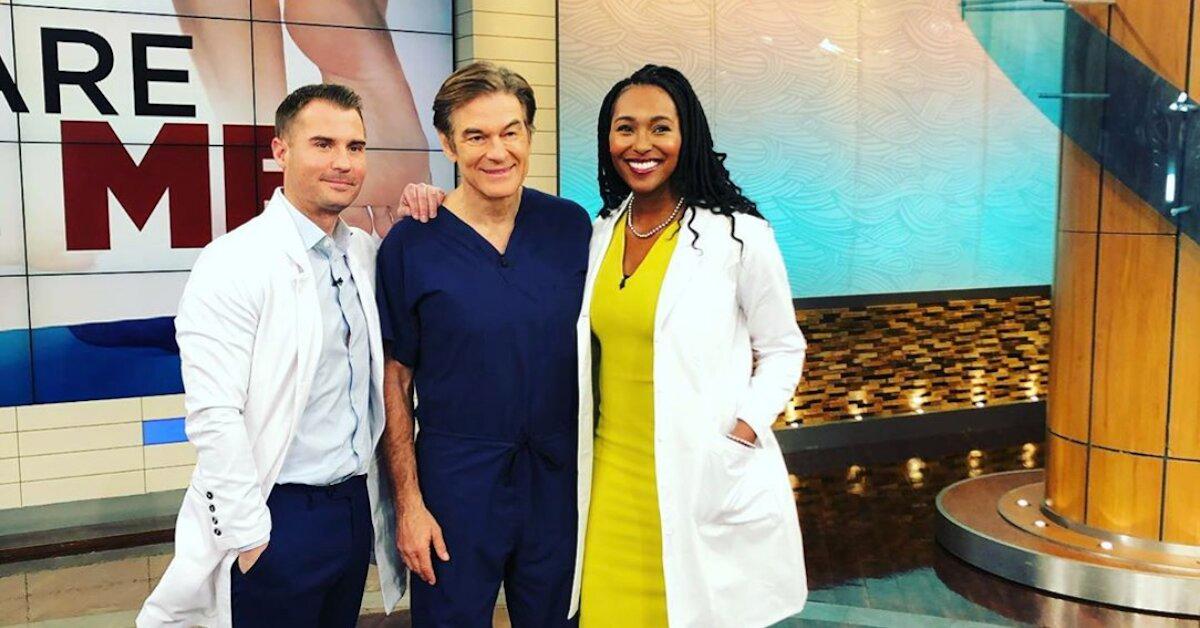 "It was amazing!" she captioned a picture of her, Brad, and Dr. Oz. "It won't air for about two weeks so be on the look out to hear our advice on some common foot problems!"
Watch Ebonie on new episodes of TLC's My Feet Are Killing Me Thursdays at 10 p.m. ET.