Outside of 'I Am Jazz', Dr. Jess Ting Is the Subject of Another Documentary
Here's everything you need to know about transgender specialist and surgeon Dr. Jess Ting, who you might recognize from 'I Am Jazz' and 'Born to Be'. Details inside.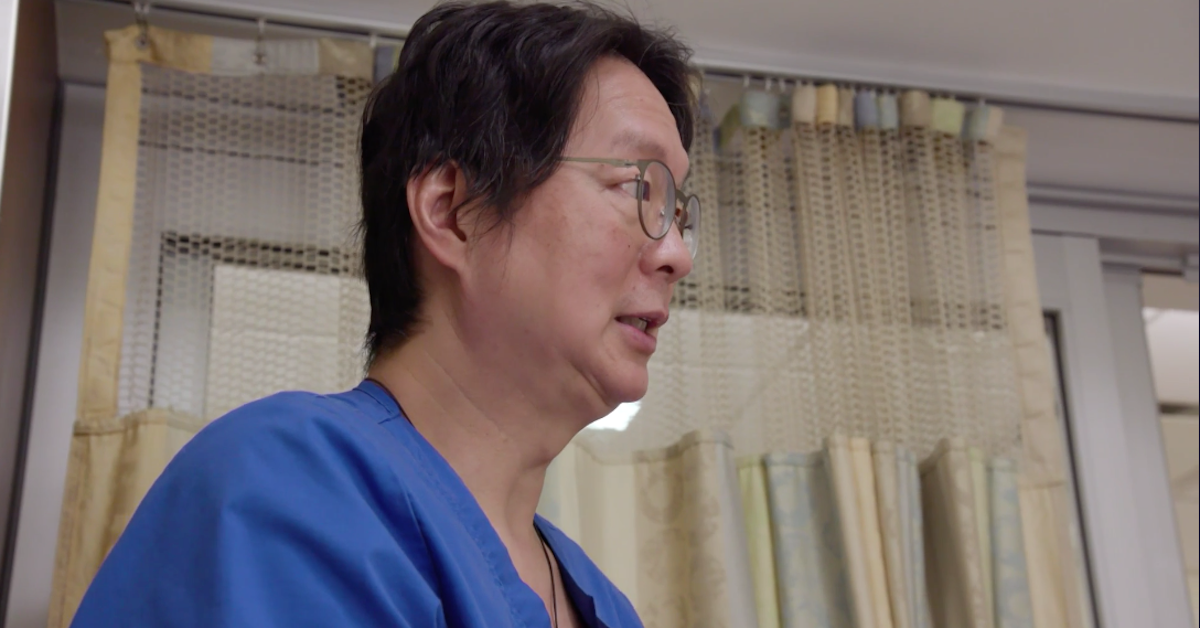 Article continues below advertisement
Both are at the absolute top of their field when it comes to transgender medicine and surgery at New York City's world-class Mount Sinai Hospital. Dr. Bowers started out as an obstetrician but now focuses primarily on gender affirmation operations.
The procedure is one she knows intimately, having herself undergone an MTF operation back in 1997.
While a lot is known about Marci, viewers don't feel as acquainted with trans specialist and surgeon Dr. Jess Ting. Let's change that! Keep reading.
Article continues below advertisement
Dr. Jess Ting is the subject of the groundbreaking documentary 'Born to Be'.
Outside of his time on I Am Jazz, Dr. Jess Ting recently finished filming a powerful documentary about the trans experience. Per Born to Be's official site, the film follows the work of Dr. Jess Ting at the Mount Sinai Center for Transgender Medicine and Surgery in New York City.
Article continues below advertisement
There, "for the first time ever, all transgender and gender non-conforming people have access to quality transition-related health and surgical care," the description reads. "With extraordinary access, this feature-length documentary takes an intimate look at how one doctor's work impacts the lives of his patients as well as how his journey from renowned plastic surgeon to pioneering gender-affirming surgeon has led to his own transformation."
Indeed, Dr. Jess Ting never set out to specialize in trans surgery. Rather, the doctor started out as a musician, attending the world-renowned Juilliard School conservatory. Jess actually got his start in Juilliard's prestigious pre-college program, before enrolling in his bachelors and masters degrees at Juilliard, where he'd specialize in the double bass.
Article continues below advertisement
"As he approached the end of his master's," Juilliard's own alumni spotlight on the now-celebrity doctor reads, "Ting struggled to find orchestra jobs." Ultimately, he decided to follow "in the footsteps of one of his brothers," a vascular surgeon, and took med school prerequisites "while holding down a full-time job at an insurance company."
Article continues below advertisement
Is Dr. Jess Ting trans?
While Dr. Jess Ting specializes in performing surgeries for the trans population, and even heads up the Transgender Medicine and Surgery department at Mount Sinai, a position he took because "everyone else said no—except for me," he himself is cis.
In fact, he got his start in trans healthcare after initially establishing himself as a plastic surgeon at Mount Sinai, before transgender surgery even arrived on his radar. "The only experience I had with the transgender community before becoming a gender surgeon was maybe 15 years ago, when I was just starting out in plastic surgery," Dr. Ting recalled to The Independent.
Article continues below advertisement
"I took care of a patient who I now understand was trans. I remember seeing her and not understanding what she was, or what she represented, and I'm ashamed to admit that I was not comfortable," he recalled. "It just wasn't part of our training back then."
Article continues below advertisement
Now, Dr. Ting explains, "gender fluidity is something which has really changed the field. Gender surgeons are now learning to think outside of the binary definitions of gender. It truly is a spectrum, and we've had to rethink our whole approach to taking care of patients to take that into account. That's still a work in progress, and it will continue to be."
Learn more about Dr. Ting when the documentary Born to Be premieres, and in the meantime, catch him on new episodes of I Am Jazz, Tuesdays at 9 p.m. on TLC.