Meet the Groundbreaking Team of Surgeons Who Helped Jazz Jennings Transition
These are the doctors who helped the 'I Am Jazz' star transition from male to female.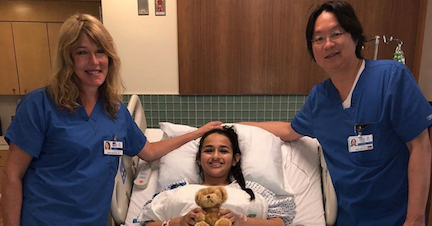 If there's one teen who has managed to break into the mainstream to effectively raise awareness for trans issues, it's Jazz Jennings. The 18-year-old has been living her life as a girl since kindergarten and has appeared in several TV specials before landing her own show, I Am Jazz, in which she details her life as a trans teen and takes us through the journey of her transition.
Article continues below advertisement
We've watched Jazz grow before our eyes, from coming out on Oprah at the age of 5 to discussing her attempts at achieving the "big O" with doctors on her TLC show. After all, Jazz — whose youth has been suppressed from an early age in order to avoid male puberty — has had the best team of doctors in the world working on her unprecedented gender reassignment case.
Read on to learn more about Mount Sinai Hospital's gender-affirmation pioneer, Dr. Jess Ting, and Dr. Marci Bowers, the first-ever transgender woman to master the surgery.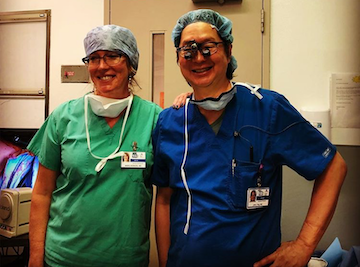 Article continues below advertisement
Meet Dr. Marci Bowers, Jazz's trans gender affirmation surgeon whose waitlist is three years long.
Fans of I Am Jazz should by now be intimately familiar with Dr. Marci Bowers, 61, who seems to constantly be on Skype with the Jennings family. Whether she's urging Jazz to lose weight, making her parents change their travel plans, or freaking out the family and audience about the possible repercussion of Jazz's unprecedented surgery, Dr. Bowers is a show mainstay.
Originally trained as an obstetrician, Dr. Bowers has delivered over 2,000 babies over the course of her career. Now a 61-year-old surgeon, she focuses primarily on gender affirmation operations at Mount Sinai's Center for Transgender Medicine and Surgery. The procedure is one she knows intimately, as she herself underwent the MTF operation back in 1997, and these days, she performs about 150 of them a year.
Article continues below advertisement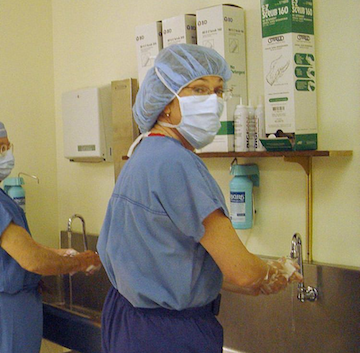 But if you want to schedule a consultation with Dr. Bowers, you might not want to hold your breath. According to a profile written on the doctor in 2016, her waitlist at the time was three years long. We imagine it's only gotten longer, given the rising awareness of trans issues and the success of Jazz's show.
Article continues below advertisement
When she's not quite literally changing the lives of her patients, Dr. Bowers teaches and lectures at Mount Sinai's Icahn School of Medicine. According to The Washington Post, "she remains one of just a handful of physicians worldwide who does surgical reversal of the genital mutilation suffered by African women," and she performs the procedure free of charge.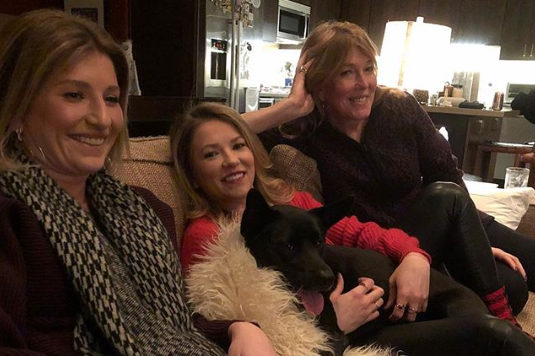 Article continues below advertisement
Dr. Marci Bowers has a wife and kids — follow her on Instagram.
The celebrity surgeon was married and had children before her '97 transition. She seems close to her three adult kids and although she and her wife Ann no longer maintain a conventional marriage, the two are apparently "closer than sisters." These days, she frequently catalogues the myriad surgeries she performs and assists around the world on Instagram. Follow her account here.
Dr. Bowers also introduced Jazz to Jess Ting, MD, Mount Sinai's Trans Center's surgical director. He's the one who can be heard saying the teenager's surgery is "highly experimental" and "potentially complicated" throughout trailers ahead of Jazz's bottom surgery this season. Together, Dr. Bowers and Dr. Ting are something of a gender reassignment dream team.
Article continues below advertisement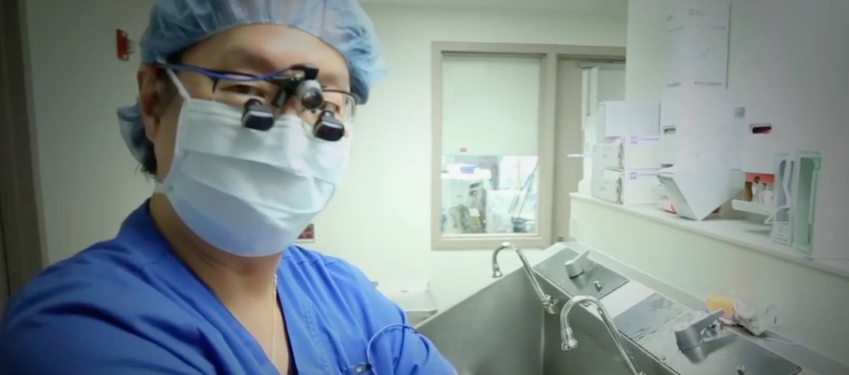 So, who is Dr. Jess Ting?
After losing the 30 pounds Dr. Bowers demanded, Jazz traveled to New York City with her family to meet Dr. Jess Ting, the surgical director of the hospital's trans department who also serves as a professor of plastic and reconstructive surgery at the hospital's teaching university, Icahn. He explained his concerns to Jazz ahead of her procedure, mainly because she was the youngest patient to ever receive the operation at Mount Sinai, but also because of the youth suppression she'd already undergone.
Article continues below advertisement
But Dr. Ting completed the surgery successfully, and it was just the latest in the laundry list of accolades he's accumulated in medicine since switching careers after receiving his undergraduate and graduate degrees from the prestigious Juilliard School of Music. Once Dr. Ting decided to change paths, he chose to focus on the transgender population and led Mount Sinai's first ever trans surgical procedure.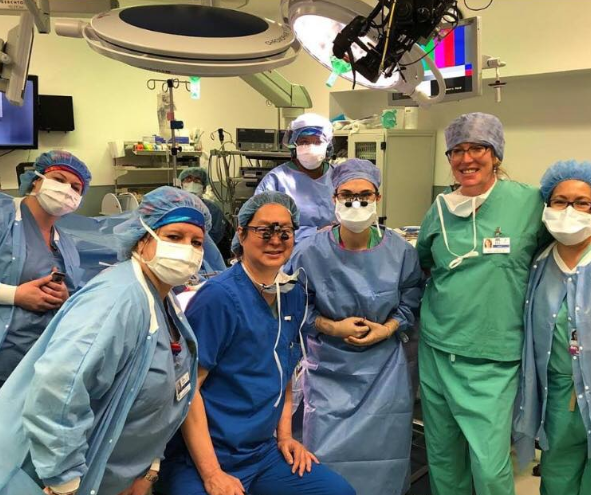 Article continues below advertisement
Is Dr. Ting trans?
In 2016, Dr. Ting completed an MTF genital reconstruction and quickly became in demand to perform other such surgeries, like metoidioplasty for FTM transitions, phalloplasty, chest reconstruction surgery for trans men, and breast augmentation for trans women. Following Dr. Ting's success and pioneering techniques, Mount Sinai became the first institution in New York City to offer genital reassignment surgery.
The hospital even established the Center for Transgender Medicine and Surgery, with Dr. Ting at its head, which is one of the first programs in the country to offer multispecialty transgender care under one roof. To date, Dr. Ting and his team have performed over 1,000 operations, and despite being a cis surgeon (three years ago, he had never even met a transgender person, per his Facebook page), his work in transgender medicine received tons of media attention. See some of his insider surgery pics on his Instagram, here.
A new episode of I Am Jazz featuring both Dr. Ting and Dr. Bowers airs tonight at 9 p.m. on Lifetime.