Jimbo Showcased a Wonderfully Disturbed Performance on 'Drag Race U.K. vs. the World'
'RuPaul's Drag Race U.K. vs. the World' contestant Jimbo put on a bizarre talent show performance heard 'round the Twittersphere. Details on the act.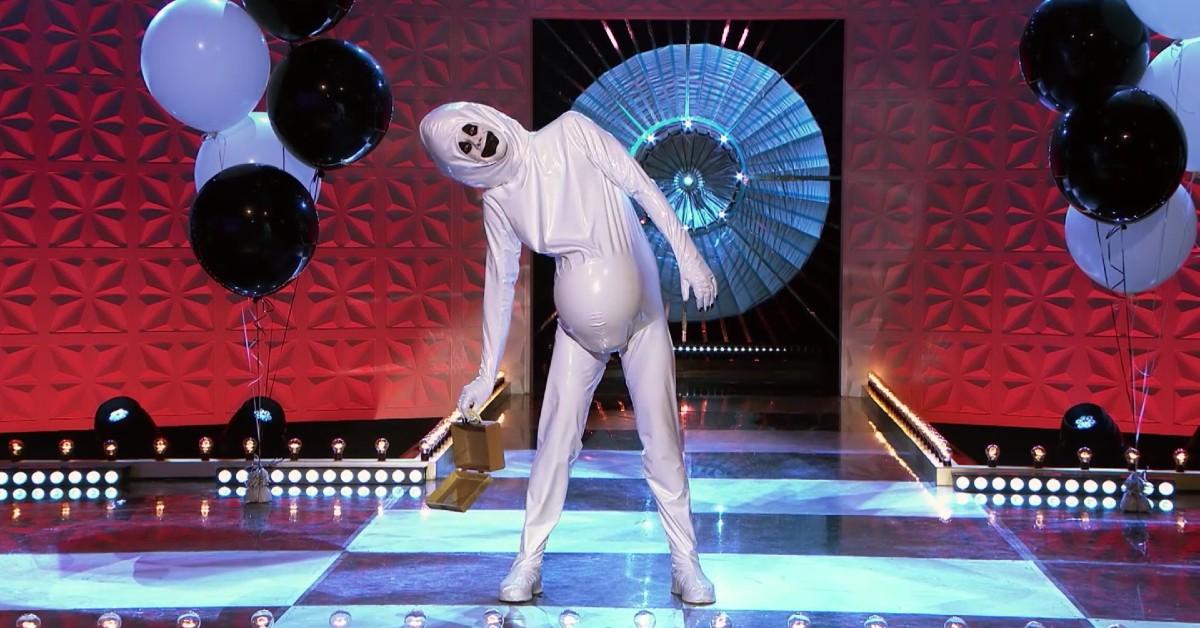 By 2022, we've all gone a little bit mad. And given the current state of the world, we could use a good laugh now and again. Enter Jimbo, sometimes called Jimbo the Drag Clown. Previously a Season 1 contestant on Canada's Drag Race, Jimbo will tell you herself that she was robbed. So, naturally, she's back, fighting for the crown on the freshman season of RuPaul's Drag Race U.K. vs. the World — aka international Drag Race All Stars. While the "Big Breasted Bimbo of the North" can certainly serve us glamour, she's not too concerned with looking pretty.
Article continues below advertisement
From dressing as a zombie cheerleader to a lumpy-faced goblin, Jimbo is known for serving creepy with a side of funny. So, in comparison to the many diva-like lip-sync performances that were showcased before the judging panel — which included Mama RuPaul herself, Michelle Visage, Graham Norton, and guest judge Melanie C — Jimbo's talent show act in the premiere episode of Drag Race U.K. vs. the World was downright terrifying.
Somehow, Jimbo may have created the weirdest, most unhinged moment in Drag Race herstory, and we're absolutely here for it. If we had to categorize it, we'd say it was a comedy act, perhaps a character study so to speak. Deservedly, it was the performance heard 'round the Twittersphere. Let's unpack the inner workings of Jimbo's incredible mind.
Article continues below advertisement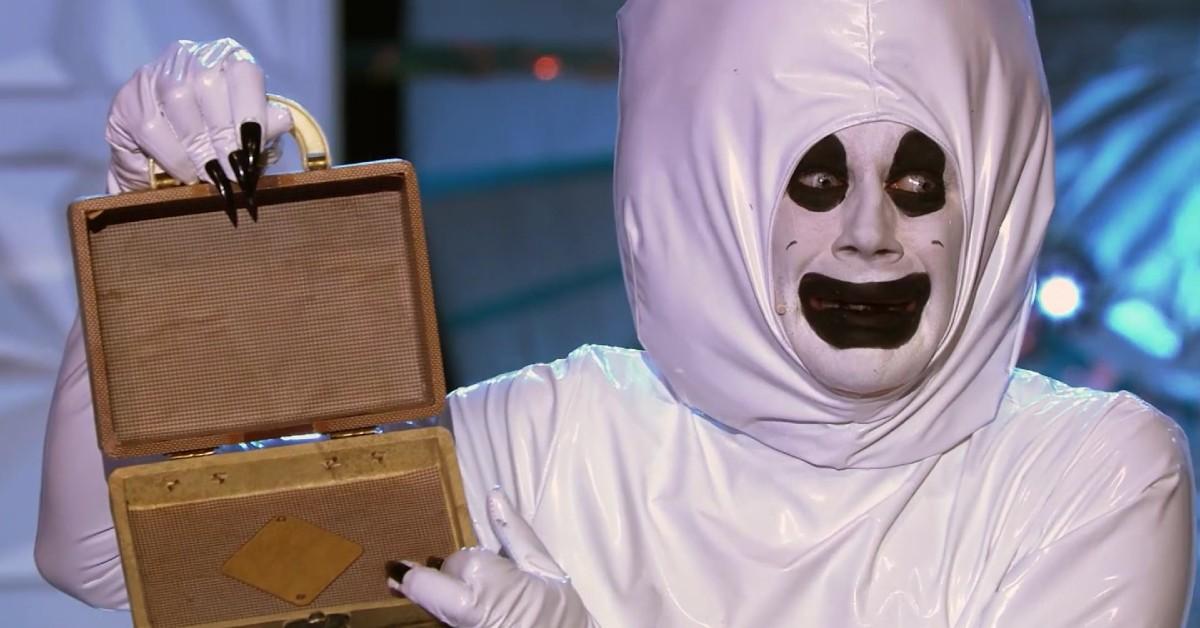 Jimbo's talent show act on 'RuPaul's Drag Race U.K. vs. the World' featured a bizarre PVC-donning creature.
If you tune in to Drag Race to watch a baloney-filled nightmare materialize on stage, then you're in luck! As Jimbo sat on the sidelines —wearing a white PVC jumpsuit and watching the other girls' expectedly glam performances — we couldn't wait to see what this bizarre comedy queen cooked up.
Article continues below advertisement
When her time finally came, Jimbo danced around the stage as some sort of horrifying pregnant alien (?). She waved at her fellow contestants as well as the judging panel while carrying a golden lunch box with the word "TALENT" plastered across the front. After Jimbo excitedly opened said talent box, she was shocked and defeated — even stomping around, throwing a tantrum — when it was inevitably empty. Trying one more time, Jimbo was once again let down, much to Ru's amusement. No one could have possibly predicted what was about to happen next.
Article continues below advertisement
After she felt up her body, focussing on her round belly, Jimbo unzipped her crotch, birthing a slimy stack of baloney. (We told you.) She picked the baloney up, threw some on her head — it gracefully sticking to the PVC — and threw some at the other queens, then proceeded to look at RuPaul. "Mama, you hungry?" she asked, because of course. RuPaul, clearly loving every moment of the bonkers act, said yes, which prompted Jimbo to fling a piece of baloney, Frisbee style, at Ru.
Article continues below advertisement
Twitter users compared Jimbo's oddball creature to several characters from pop culture.
Hilariously, Twitter user @megasound8000 called the character in Jimbo's act "the ham demon." Not only that, but many Twitter users have compared her character to the Luna Ghost from the Scooby-Doo franchise as well as Art the Clown from 2016's horror film Terrifier.
When RuPaul asked if Jimbo had ever previously put on that act, she relayed that she had in fact performed as that character once before. In between giggles, RuPaul replied, "For the royal family, probably." On a show like RuPaul's Drag Race U.K. vs. the World, this is the kind of bananas performance (or baloney performance) that will get a queen closer to the crown.
Article continues below advertisement
Alongside competing queen Pangina Heals — who was a judge on both Season 1 and 2 of Drag Race Thailand — Jimbo earned her spot as one of the top two queens of the week. Though Jimbo didn't win the "Lip Sync for the World" set to the Spice Girls' "Say You'll Be There" (literally falling over Pangina on the stage), we are beyond excited for more of her fabulously offbeat drag stylings.
For U.S. viewers, new episodes of RuPaul's Drag Race U.K. vs. the World release Tuesdays at 4 p.m. EST on WOW Presents Plus. U.K. viewers can catch it Tuesdays at 9 p.m. on BBC Three as well as on BBC iPlayer.