Drake and The Weekend Have Officially Ended Their Feud (We Think)
What's the deal with Drake and The Weeknd's beef? Is it officially over, or are they still at odds? Take a look at their friendship timeline to find out.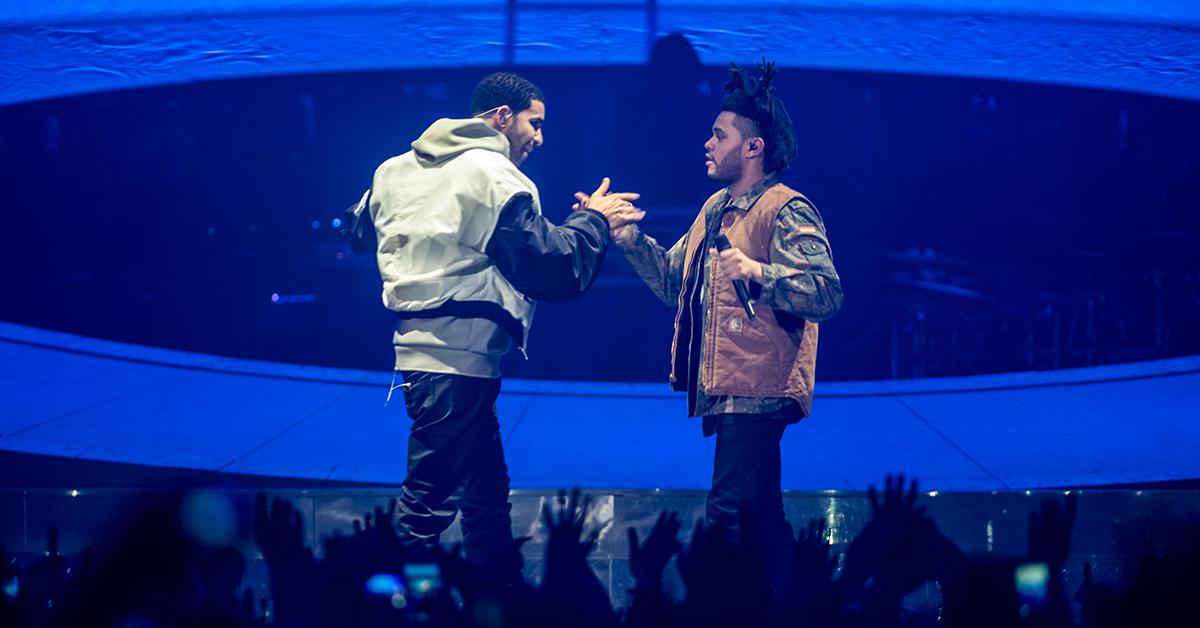 Nearly a decade ago, after Drake introduced fellow Canadian and upcoming artist, The Weeknd (Abel Tesfaye), to his fans, the two immediately hit it off. They went on to collaborate on multiple projects and even performed together, but then their friendship turned into a bitter feud that would stretch on for quite a while.
What exactly happened? Are are the two finally on better terms now? Here's a look at their friendship timeline.
Article continues below advertisement
Drake took The Weeknd under his wing in 2011.
Technically, he introduced The Weeknd in 2010, after sharing two of his songs to his October's Very Own (OVO) blog. Then they met in 2011, while Abel was promoting his mixtape and touring in Toronto. After his show, Drake approached him and suggested that they collaborate in the future, and, of course, Abel was more than happy to hop on board.
In that same year, he got featured on Drake's Take Care as both a writer and artist. Plus, Abel got to tag along with Drake for many of his live shows and often served as the opening act.
Article continues below advertisement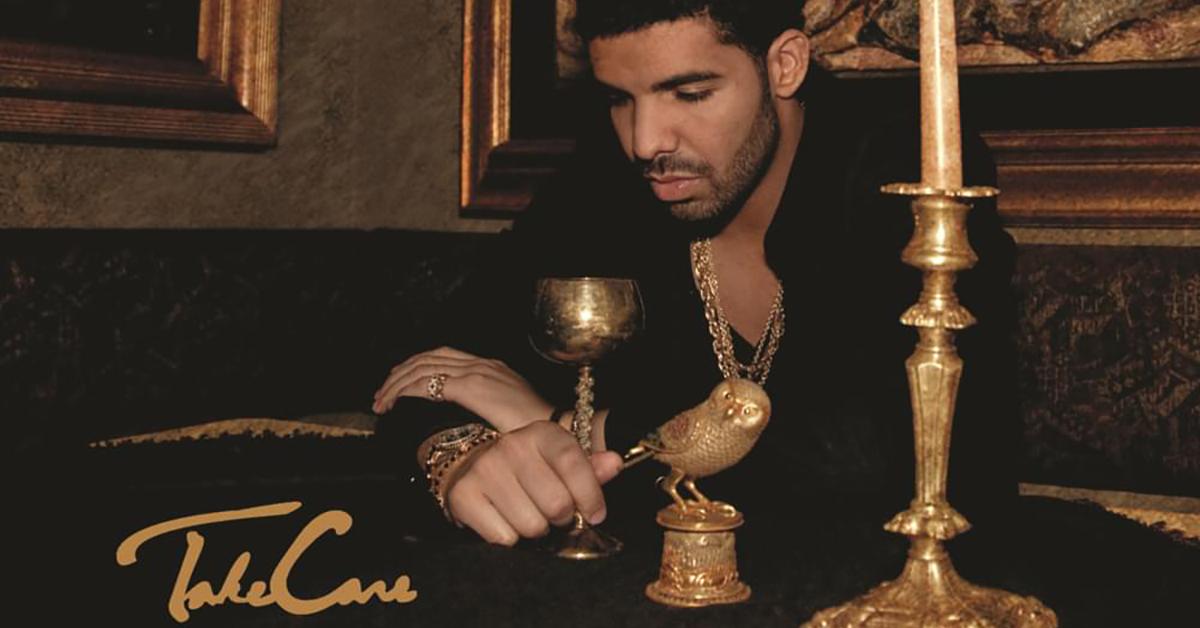 Drake shared: "He's like a writer, collaborator on four songs on my album, which I'm very proud of. I usually don't branch out writing-wise working with other people. I usually like to write all my own stuff, but we get it. We try to tap into the same emotions because we're from the same city."
Article continues below advertisement
Drake revealed his plans to sign The Weeknd to OVO
By 2012, Abel was already growing a fanbase of his own, and even Drake admitted: "Everywhere I go, they love him." But in an interview with Sway Calloway, Drake made it pretty clear that he wasn't ready to cut ties with him just yet. He said: "I want to continue being involved in his career and vice versa and keep making music together."
He also explained that they were already in the process of signing him to his label, OVO Sound. He continued: "As far as on paper, it's all being worked out, but that's not really what counts anyway. What counts to me is the fact that the affiliation is so known, and that's all I really care about."
Well, little did he know that Abel had other plans.
Article continues below advertisement
The Weeknd signed with Republic Records.
Abel signed with Republic Records in September of 2012, in a joint venture with his own XO imprint. And just two months later, he released a compilation album called Trilogy. Drake was clearly not happy when this news got out.
In fact, he tweeted: "You won't get away with just a thank you...you owe me a favor." It didn't take fans that long to figure out who this was directed to.
Article continues below advertisement
The Weeknd revealed the downside of working with Drake.
Despite the disappointing news, by 2013, Drake and Abel actually continued to work and perform together.
And regarding his choice to sign with Republic Records, he revealed: "The thing about Drake is I told him what my decisions were going to be. And he was down with it from the beginning."
"I told him from day one what my decision was going to be," he continued. "I wasn't going that route. I was going to go my own route. And he supported me."
So it seemed like their apparent feud was just a rumor. But by 2015, Abel revealed that when he first started out, he was so desperate to earn money that he gave up nearly half of his own songs to Drake. This, of course, led to a new set rumors.
Article continues below advertisement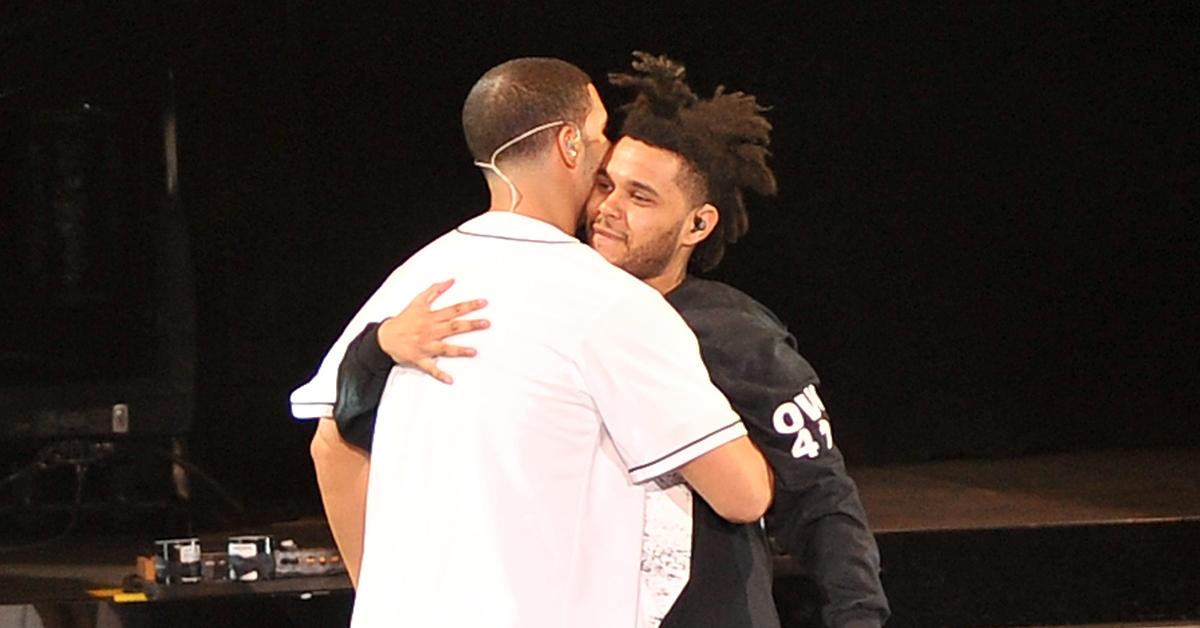 Abel explained: "I was hungry….I was like, 'Dude, take anything... I gave up almost half of my album. It's hard. I will always be thankful — if it wasn't for the light he shined on me, who knows where I'd be. And everything happens for a reason."
Still, the singer clarified that he was grateful for Drake's efforts and referred to him as his "closest friend in the industry at that time."
Article continues below advertisement
The Weeknd and Drake are seemingly on better terms by 2017.
The two artists seemed to grow apart over the next two years, but they had their reunion in 2015, when Abel appeared during Drake's Boy Meets World Tour. Abel returned the favor a few months later, as Drake appeared during his Starboy: Legend of the Fall Tour and performed "Crew Love."

Abel was also present at Drake's 2017 OVO Festival, and during the event, he teased fans with a possible collaboration. He said: "I don't want to do this to you on stage, but I feel like that OVO XO project has to happen at some point. I just want to say that." Meanwhile, Abel seemed to be quietly nodding in agreement.
Article continues below advertisement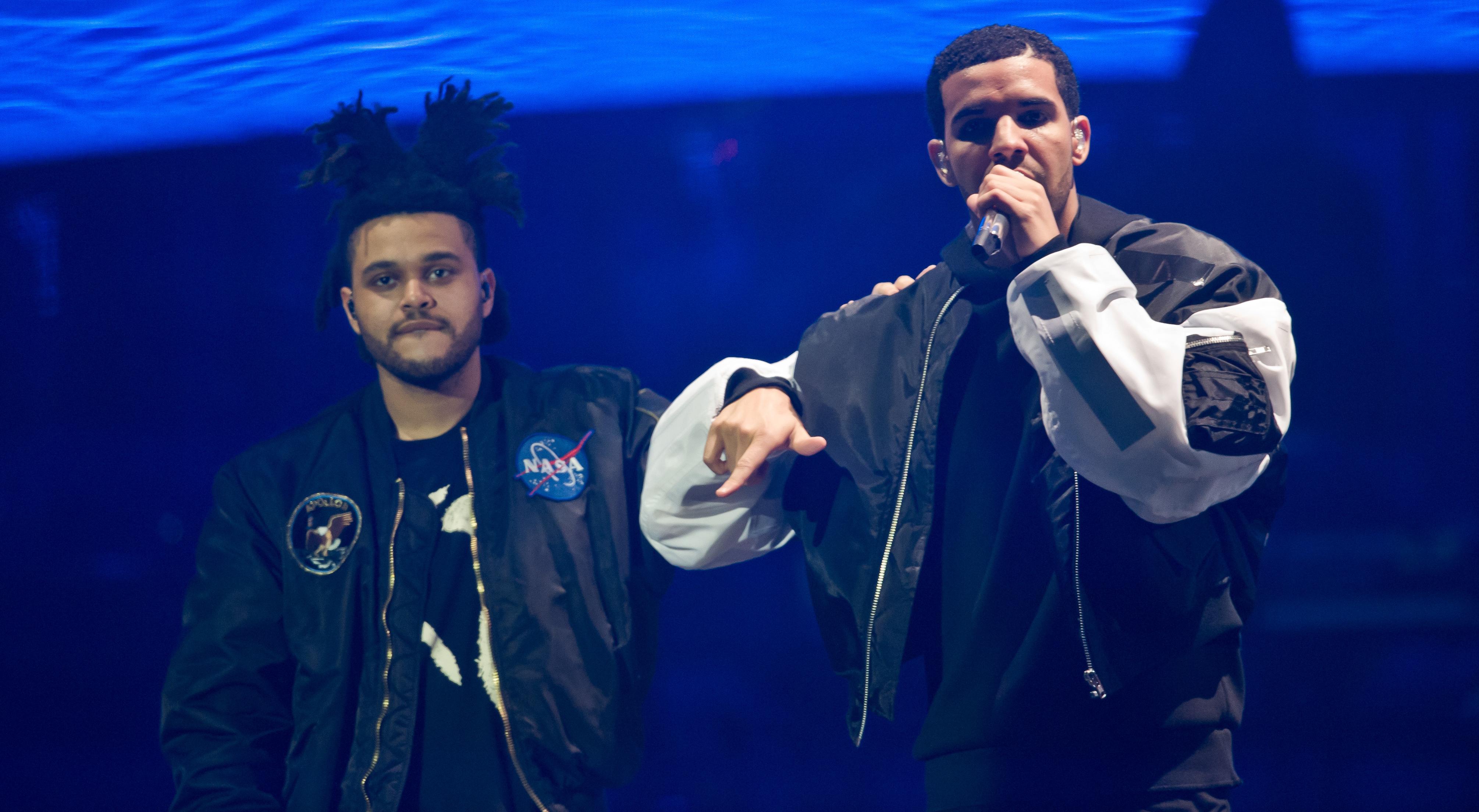 Drake is rumored to be dating The Weeknd's ex, Bella Hadid.
Drake and Bella Hadid were first romantically linked when they were seen leaving a nightclub together in Los Angeles. Also, word also got out that the rapper reportedly threw Bella a huge 21st birthday party. Neither confirmed these dating rumors, but we imagine that Abel wasn't happy with Drake. It reignited their reported feud, causing them to distance themselves from each other.
Article continues below advertisement
Drake finally addressed The Weeknd's comments on Take Care.
To celebrate the six-year anniversary of Take Care, Drake shared a throwback photo of himself looking over the track list on Instagram. However, one fan commented that it was Abel who wrote most of that album.
In response, Drake said: "Abel Tesfaye CO WROTE on 'Shot For Me' and 'Practice,' obviously was featured on 'Crew Love' and 'The Ride' and that's it. There's 20 songs on that album … don't try me."
Article continues below advertisement
The Weeknd dissed Drake in his new song.
Fast forward to 2019 and Abel has released the track "Lost In The Fire." If you've listened to it, your jaw probably dropped at this line: "And I just want a baby with the right one/'Cause I would never be the one to hide one." It sounds like a clear jab at Drake, who had a secret son, Adonis.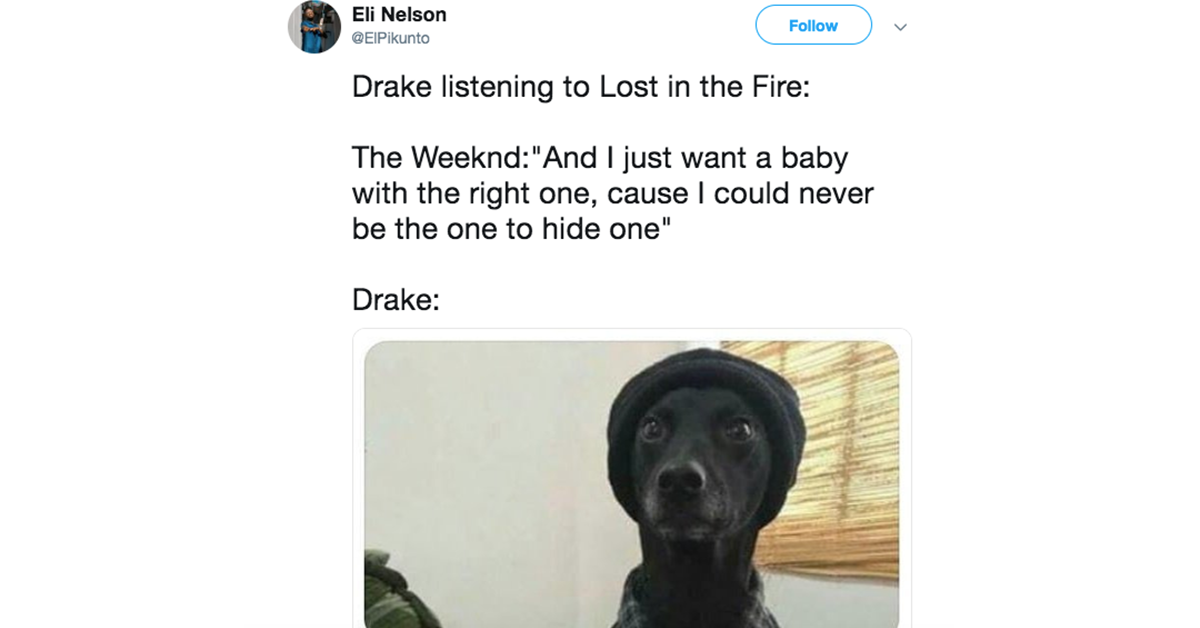 Article continues below advertisement
Many took this as a sign that their feud is still as heated as ever, but considering Drake's latest track, this on-again, off-again beef just might be coming to an end.
Drake wants to make peace.
In the spirit of Christmas, the rapper recently released a wintry new track called "War," where he touches on a lot of personal issues, including his feud with Abel. In the song, he mentions that he wants to burry the hatchet and move on.
He says: "And the boy that sound like he sang on Thriller, you know that's been my n----, Yeah, we just had to fix things, family, six tings, we can't split up."
So it seems like Drake is now more than ready to put the past behind them. But the question now is, is Abel?
Here's hoping he agrees to end this feud for good.