Drake (Finally) Shares a Photo of His Adorable Son, Adonis, and His Perfect Curls
Where does Adonis, Drake's son, get his blue eyes and blonde hair? Drake's grandma and mom were blonde. Get all the details on his adorable family.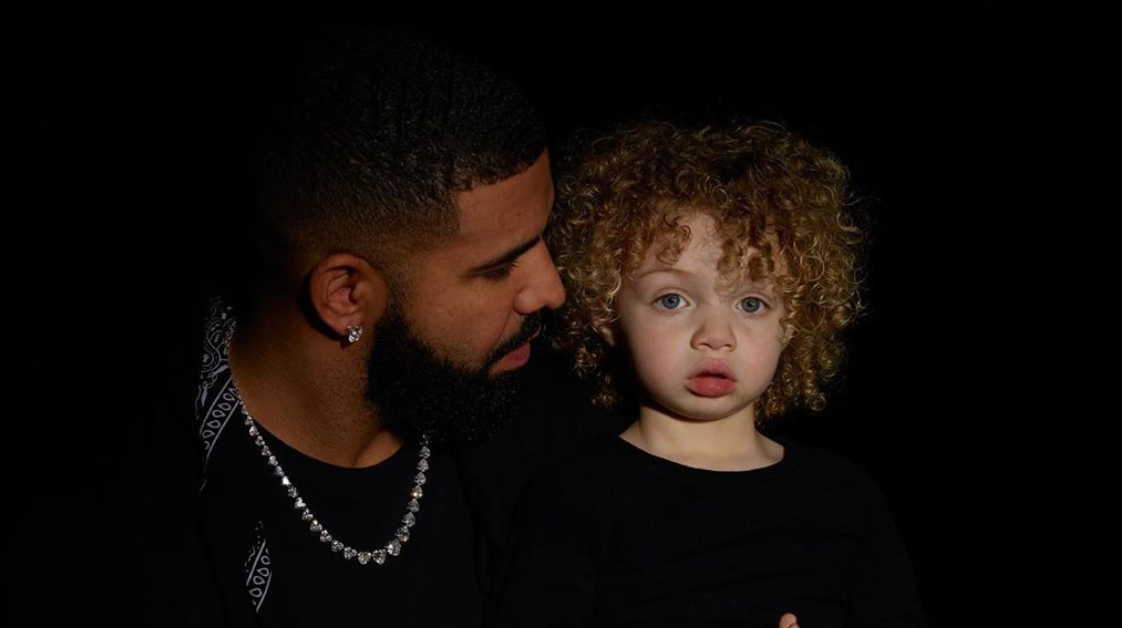 It's no secret that Drake is a family man. Growing up, the rapper's parents divorced when he was only 5, leaving him with his mother, his grandma, and his grandpa to raise him. In his songs, he frequently notes their hard work in raising him and making him who he is today (and notes his father's absence more than once).
But for someone who has so openly loved the people who raised him, it came as a surprise to most that he's not as open about being a father.
Article continues below advertisement
In 2017, Sophie Brussaux gave birth to Adonis, who Drake is thought to be the father of, following the pair's brief romance. But Drake seems to have kept his son from his fanbase, waiting until the boy was 2 to share a photo of him.
But where does Adonis get his blonde hair and blue-eyed genes from? Just take one look at Drake's family and you'll understand.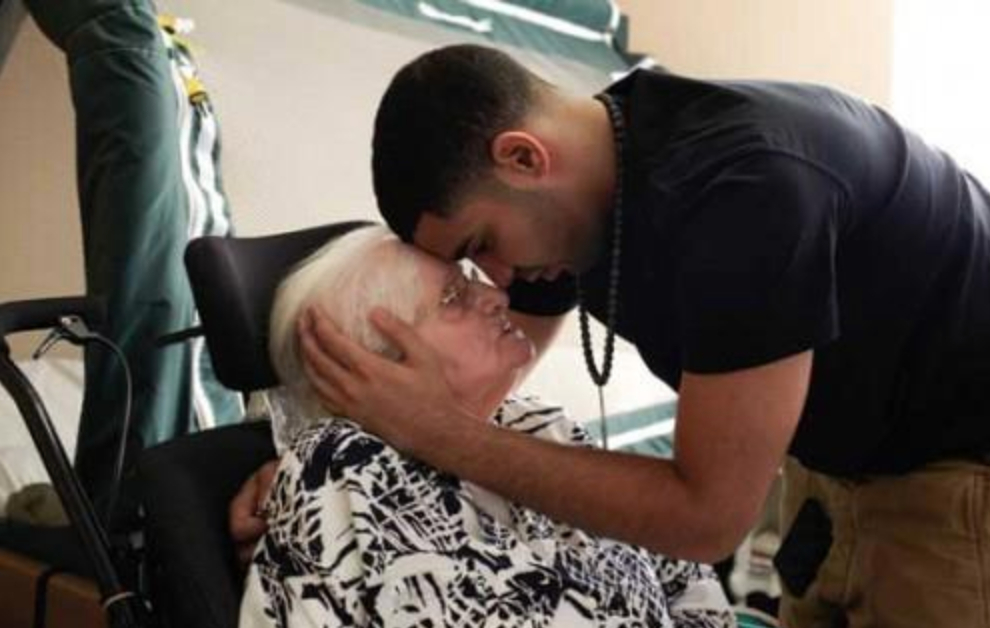 Article continues below advertisement
Drake's grandma passed away in 2012.
On Thanksgiving Day in 2012, Drake's grandmother, Evelyn Sher, passed away. The rapper was really close with Evelyn, citing her as his inspiration in multiple tracks and talking about how she helped raise him. Some of his songs even feature voicemails from her, including on his 2011 song "Look What I've Done."
"All I can say Aubrey is, I remember the good times we had together and the times I used to look after you and I still have wonderful feelings about that," Evelyn's voicemail says on the track. "So God bless you, and I hope I'll see you."
After his maternal grandmother's death, Drake decided to honor his late grandparents by opening a club in their name. Called the SherClub, the sports and entertainment club was opening in his home city of Toronto, Canada.
Article continues below advertisement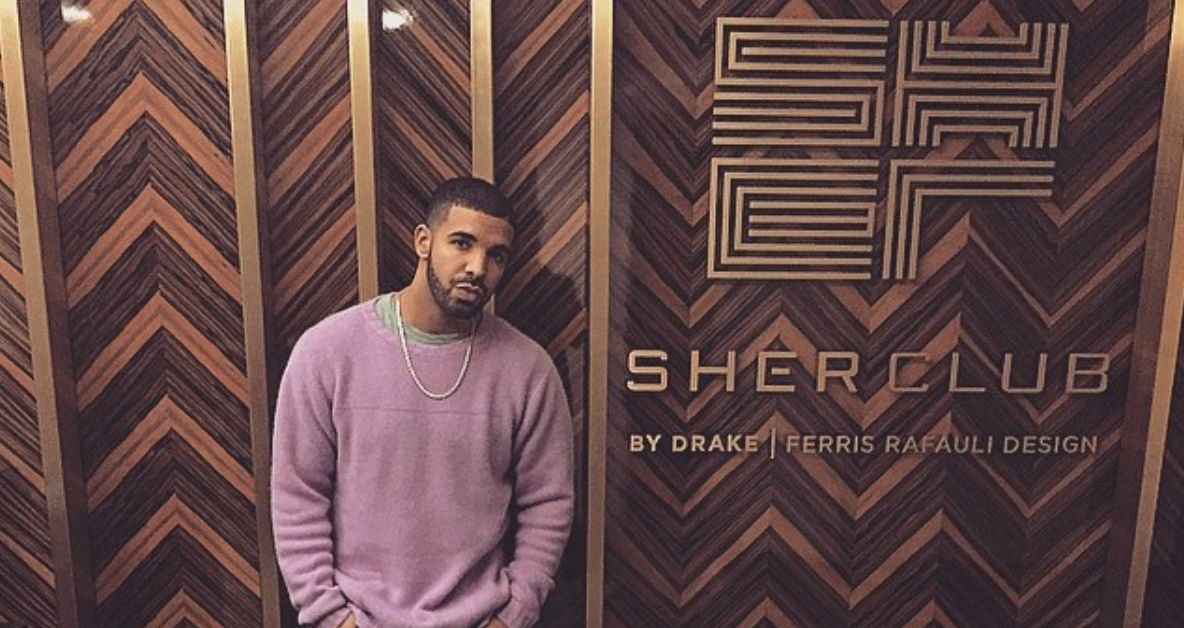 "Rest in peace to my grandparents Rueben and Evelyn Sher," he captioned his Instagram photo from the opening. "My grandmother was the first person to ever play catch with me and my grandfather was the biggest sports fan in the world. I opened this club in the memory of both of you. Thank you to the ACC, MLSE, and Ferris. #SherClub #6Side #FightNight"
Article continues below advertisement
Drake's dad is musician Dennis Graham.
Drake's dad is musician Dennis Graham, who used to play the drums for Jerry Lee Lewis. After his parents' divorce, Dennis moved back to Tennessee, remaining largely absent from Drake's childhood (something he's been very open about in his songs).
His mother is Sandi Graham, a Jewish Canadian. Drake is half-African American, half-Jewish, and he apparently went to a Jewish day school as a kid and had his own Bar Mitzvah.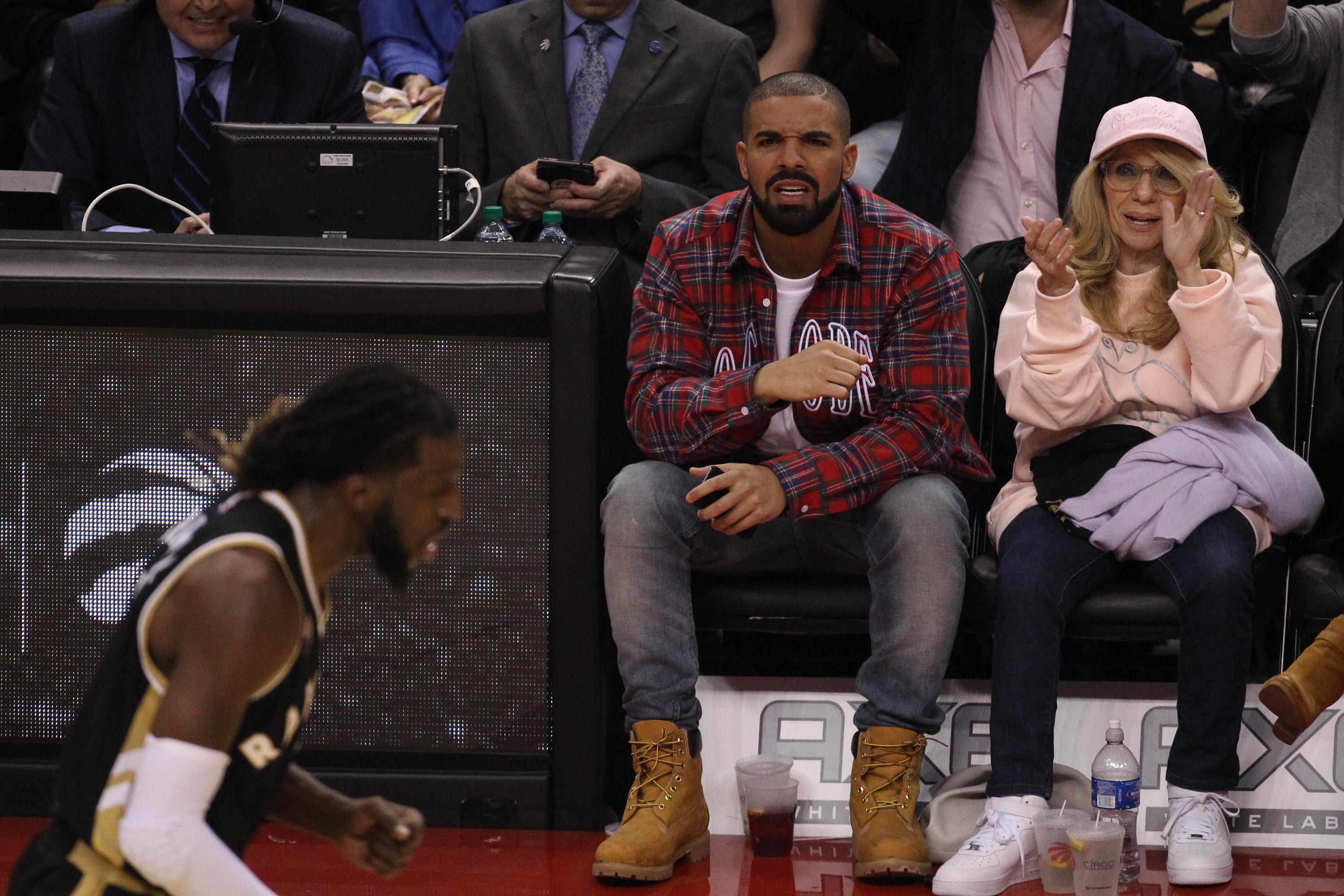 Article continues below advertisement
For those wondering how Drake's son, Adonis, could possibly have blonde hair, you have Sandi to thank for that. Drake's mom is very blonde, so Drake likely carries those genes and passed them on to Adonis.
Most of Drake's baby pictures aren't public.
There aren't many pictures on the internet of the rapper as a baby, but of the few that you're able to find, you know that Adonis gets his curly hair from his father. As a kid, Drake had a very curly afro, though he's kept it shaved down for most of his time in the spotlight.
Drake started his acting career in 2001, when he was only 15, so if you look at some of his earliest work you'll get a glimpse of what he looked like as a kid.