Meet the 'Drink Masters' Judges (Who Have the Best Job on TV)
Two esteemed 'Drink Masters' judges rate the mixology prowess of 12 contestants on the Netflix show that brings elevated cocktails to your home.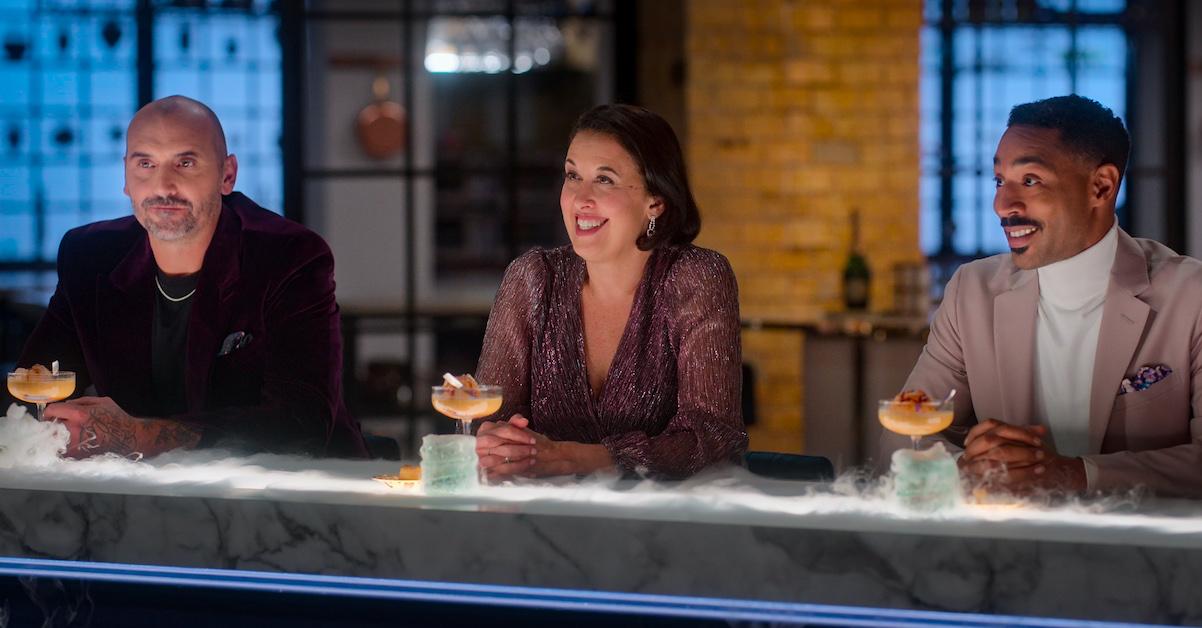 We've seen pretty much everything on reality TV. Dancing, check. Home renovation? Obviously. Baking and cooking are covered. Naturally, the next frontier in reality programming would be drink crafting, a premise signed, sealed, and delivered by Netflix with Drink Masters. The Drink Masters judges have a job we all envy: tasting creative cocktails show after show. So who are these lucky liquor appraisers? Let's meet them!
Article continues below advertisement
The streaming platform debuted the mixology competition show on Oct. 28, 2022. On the show, 12 world-class cocktail makers shake and stir away in an effort to win the title of the Ultimate Drink Master. The contestants will need adjudicators and as such, Drink Masters judges with some seriously impressive mixology cred were recruited.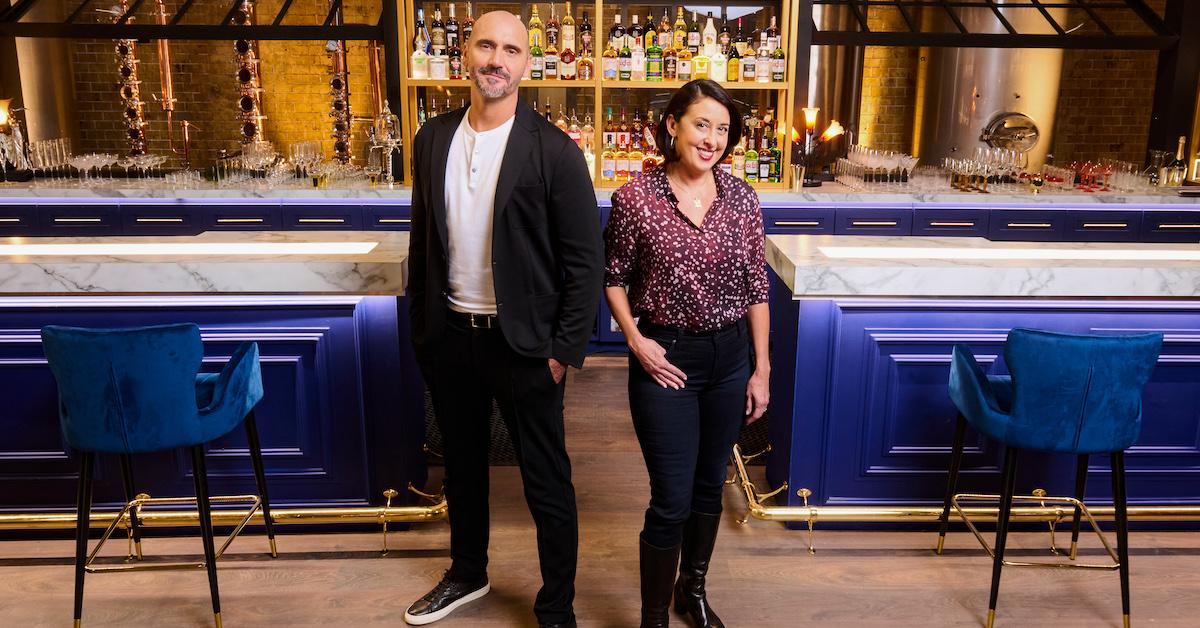 Article continues below advertisement
Meet 'Drink Masters' judges Frankie Solarik and Julie Reiner.
Frankie Solarik and Julie Reiner serve as sippers-in-chief on the series. Frankie is the author of The Bar Chef: A Modern Approach to Cocktails. He also sells a line of bottled drinks — which are based on drinks from his own world-class bar in Toronto, Canada — to encourage folks to enjoy quality cocktails at home. Frankie's bar was hailed by Condé Nast Traveler as "living up to" its "lofty ambitions" and a must-visit for anyone interested in the "global cocktail scene."
Article continues below advertisement
As for Julie, according to her website, she is a mixologist, author, and consultant based in New York City. Her tome is titled The Craft Cocktail Party: Delicious Drinks for Every Occasion. The esteemed establishments Julie owns — Clover Club and Leyenda — are located in Brooklyn. New York Magazine called Clover Club "one of the best drink destinations in the entire city." Like her fellow Drink Masters judge, Julie sells a line of cocktails. Hers are canned and are called Social Hour Cocktails.
Although she's clearly the perfect fit for the role of being one of the Drink Masters judges, Julie admitted at first she wasn't sure she wanted to be on TV. In a post on Instagram, the new reality star said, "Putting yourself out there publicly isn't easy. In the end, It was a great experience." For his part, Frankie said in part on his own Instagram that it was an "honor" to be on the Netflix show.
Article continues below advertisement
'Drink Masters' also has a host.
He may not be a bar owner, but Tone Bell is the perfect host for Drink Masters. Why? Because he's hilarious, and we'd watch him host anything. If you recognize his name, that is because the actor has appeared in a variety of TV shows over the past two decades, including Fam, A Black Lady Sketch Show, and The Flash.
Article continues below advertisement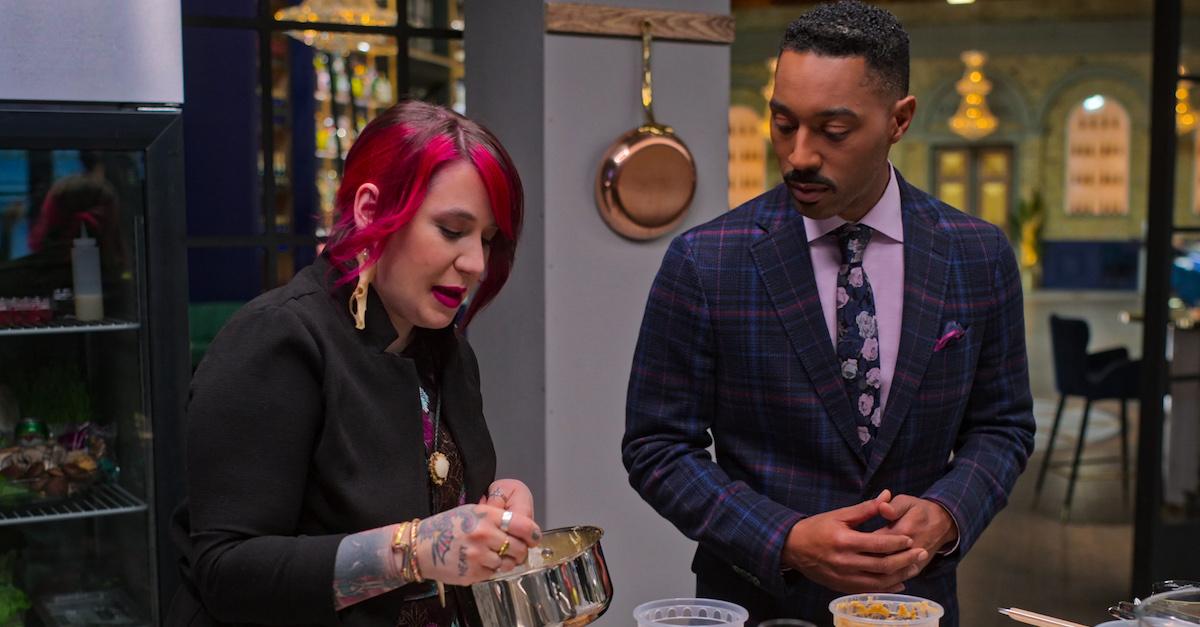 'Drink Masters' contestants compete to craft the ultimate cocktail.
In typical reality show format, Drink Masters sees a dozen mixologists engage in challenges each episode. The contestants are mixologists from across the country who serve up not-so-ordinary drinks in bars from Las Vegas to New York City. The contestants are relative unknowns with small social media followings ... for now!
You can catch all 10 episodes of the first season of Drink Masters on Netflix now.