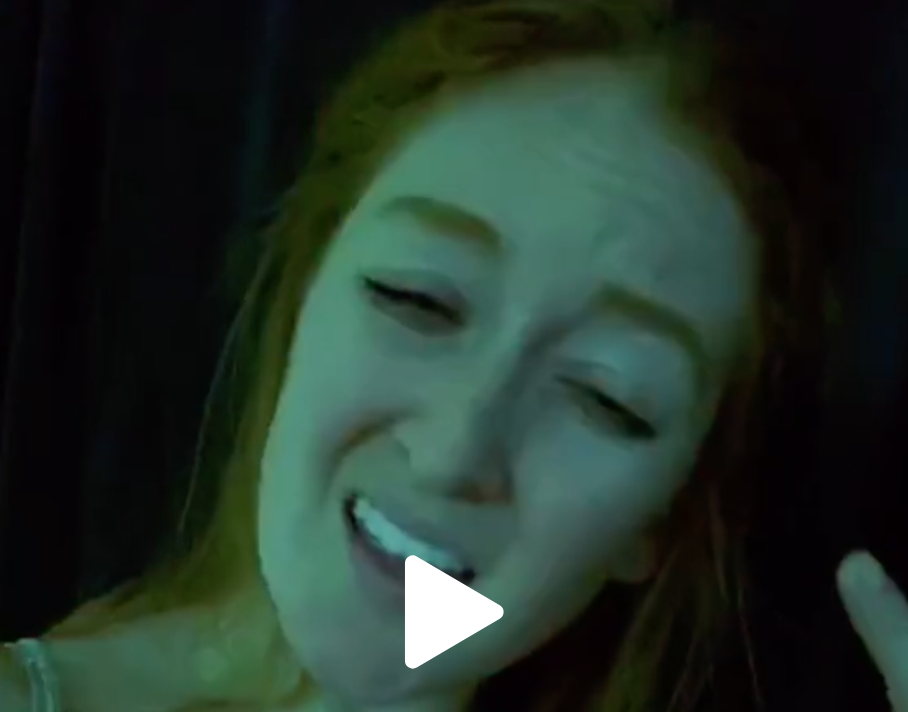 "Drunk in the Club After COVID" Is the Best Thing to Happen to TikTok
If you spend any time on social media, then you've probably come across the "Drunk in the Club After Covid" TikTok videos that show TikToker Kylie Scott lip-syncing some of Trump's most ridiculous statements. (Although they're mostly all pretty ridiculous, so it can't be difficult to choose from.)
Article continues below advertisement
Among Kylie's most popular TikTok videos is one that shows her lip-syncing Trump trying to convince the country that they should consume hydroxychloroquine to prevent and treat COVID-19. So far studies have shown hydroxychloroquine, the drug used to treat malaria, to be super unsafe. And yet, the POTUS' promotion of the drug has continued.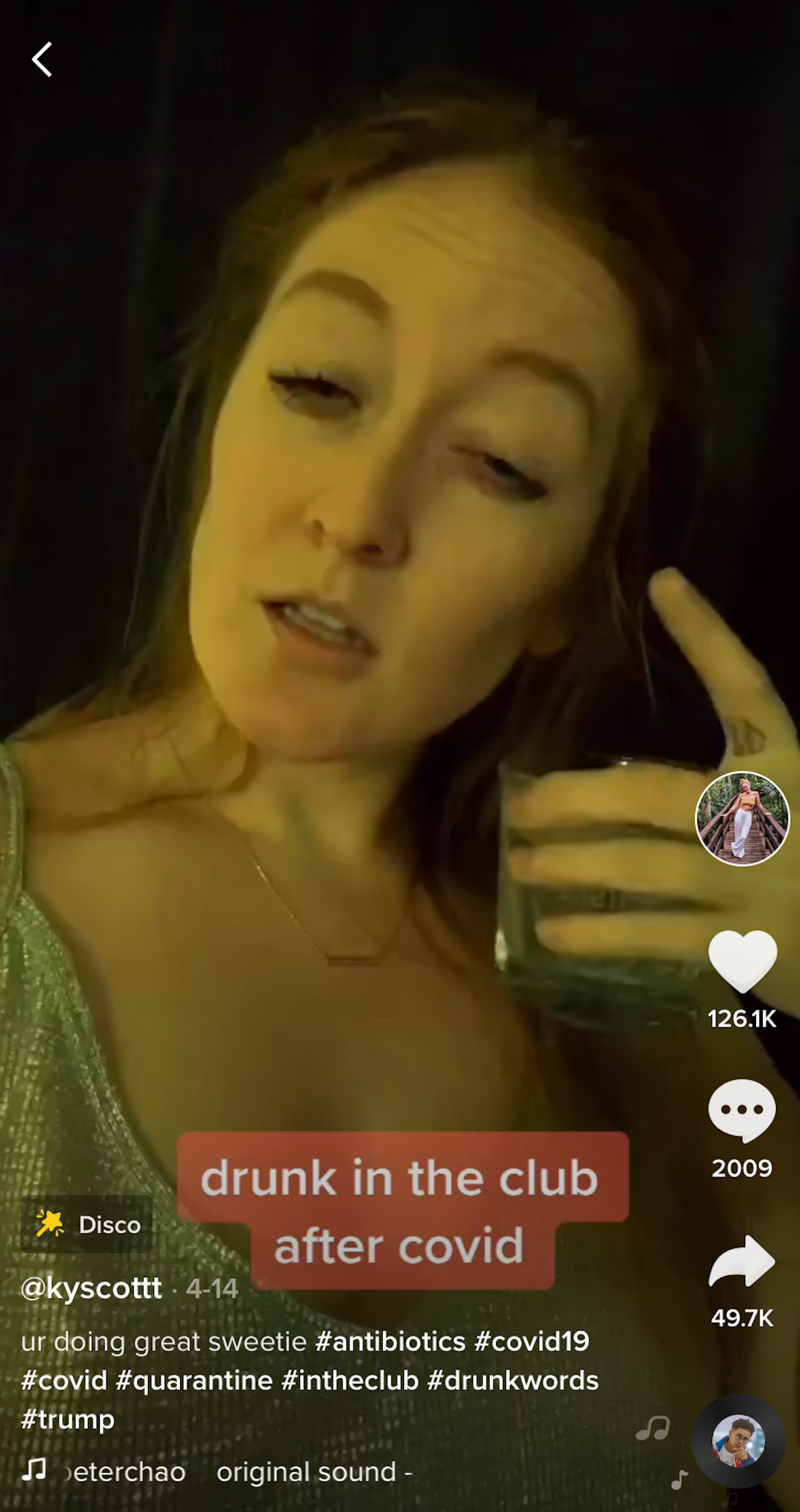 Article continues below advertisement
What are the origins of the 'Drunk in the Club After COVID-19' TikTok?
TikTok user Kylie Scott went viral with her video titled "drunk in the club after covid," which she posted April 14. The video has millions of views and over 126,000 hearts. In it, she lip-syncs Trump attempting to explain our growing resistance to antibiotics.
"The germ has gotten so brilliant, that the antibiotic can't keep up with it," she says, using exaggerated expressions while holding a glass in a dimly lit room with DIY "strobe lights" flashing, as though she's truly drunkenly rambling in a nightclub.
Article continues below advertisement
"And they are constantly trying to come up with a new ... people go to a hospital and they catch ... they go for a heart operation and that's no problem but they end up dying from ... from ... problems. You know the problems I'm talking about," she continues.
These days, it seems like there's no real need to make jokes about Trump when he just makes them for us. SNL Trump is wonderful (thank you, Alec Baldwin,) but you don't even need to write a script to satirize the POTUS.
Article continues below advertisement
After the success with her first "Drunk in the Club After COVID" TikTok, Kylie kept going, and posted "nightcaps with don" on April 22, which uses a clip of Trump talking smack on China's president.
Article continues below advertisement
On April 27, Kylie posted "flirting in the club" in which she uses Trump's weird statement on not "owning an organ" and comparing himself to Elton John.
Article continues below advertisement
Kylie, who now has almost 42,000 followers on TikTok, isn't the only one who's been using Trump's recordings as TikTok fodder. TikToker Sarah Cooper, who has taken a bit more of a theatrical approach, is equally hilarious. Her most recent Trump impersonation covers Trump's roundabout way of saying he tested negative for COVID-19.
Article continues below advertisement
Sarah's standout Trump TikTok is the one in which she lip-syncs him talking about how to use disinfectant sprays to treat COVID-19. (She uploaded this video April 23, shortly after he made the suggestion during a White House briefing and shocked the rational-thinking part of the world.) Sarah has 72,000 followers on the platform.
Trump has yet to make a statement in regard to these TikTok clips, but it wouldn't be very surprising if he did. Which would only create more content for TikTokers Kylie and Sarah, so be our guest, Donald Trump!