Eamon & Bec Have Grown Their Combined Net Worth By Chronicling Their Van Life
Eamon & Bec have been chronicling their van life and other travels on their joint YouTube page. What is the Toronto-based pair's combined net worth?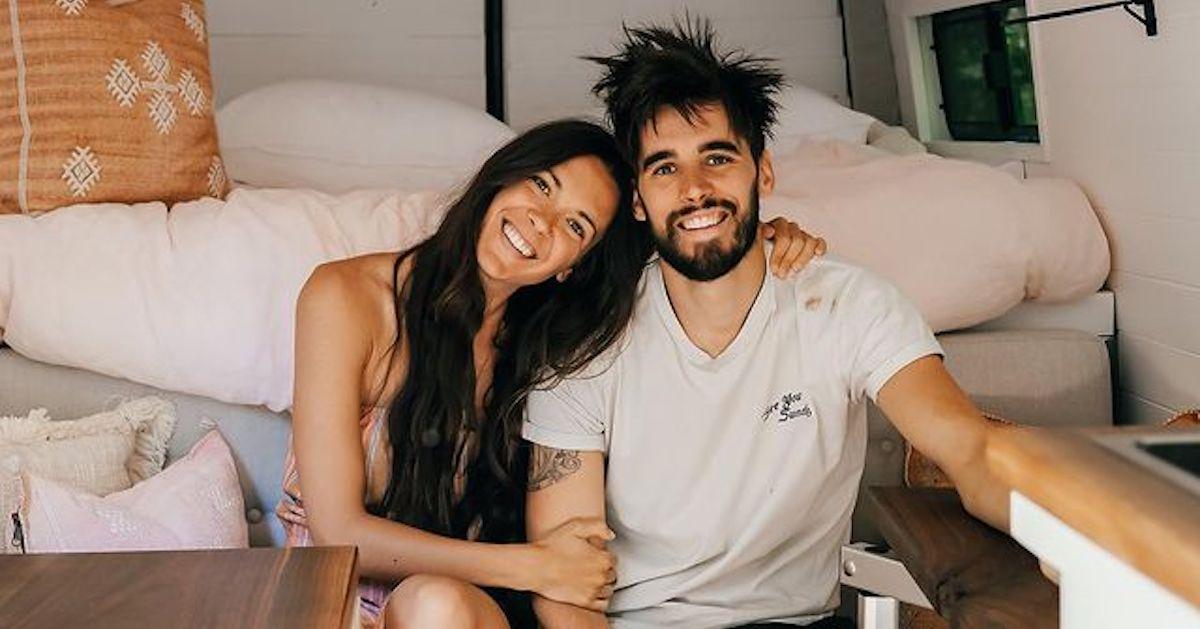 While many enjoy the luxuries and conveniences of hotel stays and airplane travel when they take their hard-earned vacations, some people have become fixated on the idea of fulfilling their wanderlust by living simply and exploring the world via vans or tiny homes.
Thanks to the internet, you can still satisfy your #VanLife travel bug by watching YouTubers do it instead. Eamon Fitzgerald and Rebecca "Bec" Moroney are a Canadian couple who grew a following on the video sharing platform when they began posting videos on their "Eamon & Bec" page from their converted Sprinter Van, Trinity.
Article continues below advertisement
The duo has traveled around the world with their trusty vehicle, and they've chronicled what they take with them, how they actually exist in the small space on a day-to-day basis, and how they manage to make it work as an engaged couple.
Though Bec and Eamon have pared down many times over the years, the two do make a healthy living from their YouTube careers and their other business ventures.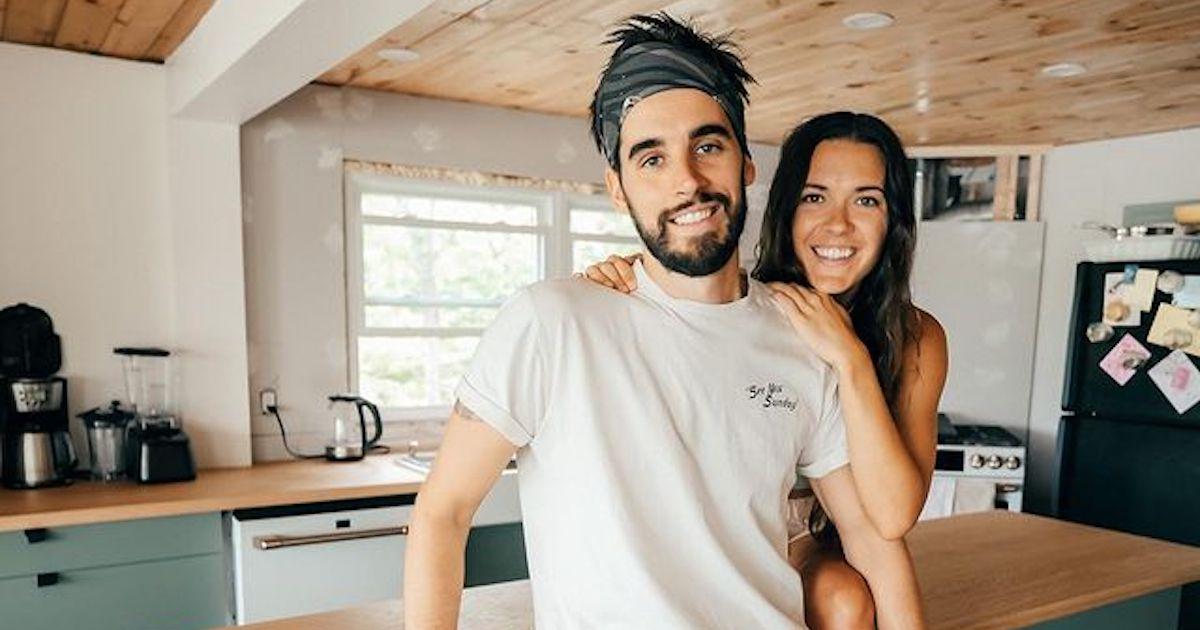 Article continues below advertisement
What is the net worth of YouTube stars Eamon & Bec?
Though sites differ on how much Eamon and Bec are worth exactly, it is estimated that their fortune is somewhere between $500,000 and $1.5 million.
It cost the couple $20,000 to convert their van into a livable space. Bec and Eamon added solar panels, water tanks, insulation, a refrigerator, a composting toilet, and a stovetop to their 60 square foot space.
Their van has provided them with a lot of video content over the years, and their other DIY content has allowed them to build a subscriber list of nearly one million accounts.
The internet stars also make money by featuring advertisements and brand partnerships on many of their videos. They sell "Eamon & Bec" merchandise through their website as well, and they host a podcast called Reroot with Eamon + Bec.
In addition to their YouTube-centric ventures, the couple founded the tea brand, Chaiwala, together. The two also own a cabin together in Ontario, Canada.
Article continues below advertisement
Eamon & Bec
YouTube Video Creators and the Founders of Chaiwala
Net worth: ~$500,000-$1.5 million
Eamon Fitzgerald and Rebecca "Bec" Moroney are a Toronto-based couple who rose to fame when they began sharing videos from their converted Sprinter Van, Trinity. In addition to the revenue from their videos, advertisements, and their line of merchandise, the pair also operates a tea business, Chaiwala.
Joined YouTube: 2014
Subscriber Count: 941,000
New YouTube Posts: Every Sunday
Are Eamon & Bec moving?
At the onset of the COVID-19 pandemic restrictions, Bec and Eamon had been traveling in their van in Morocco. The couple had arrived there in January 2020, and they planned on staying until their three-month tourist visa expired.
Once the number of positive cases began to rise, the duo made the choice to return to Canada at the end of March. Though they initially converted another van and spent some time traveling, the YouTubers eventually bought a cabin in Ontario that needed to be renovated.
Article continues below advertisement
More than 19 months after they left Trinity in Morocco, Bec and Eamon learned that they would be able to retrieve their former home/vehicle in Morocco (and, thus, officially return to van living).
The couple had just 24 hours to winterize their Canadian home before their flight to Morocco, which proved to be a multi-step process that they filmed for their video, "Saying Goodbye to our Cabin."
Though Eamon and Bec are temporarily moving on from their woodsy digs to go back to their van, they are not selling the property. Fans can, therefore, expect to see more videos from the two in the future from Trinity and from their cabin.