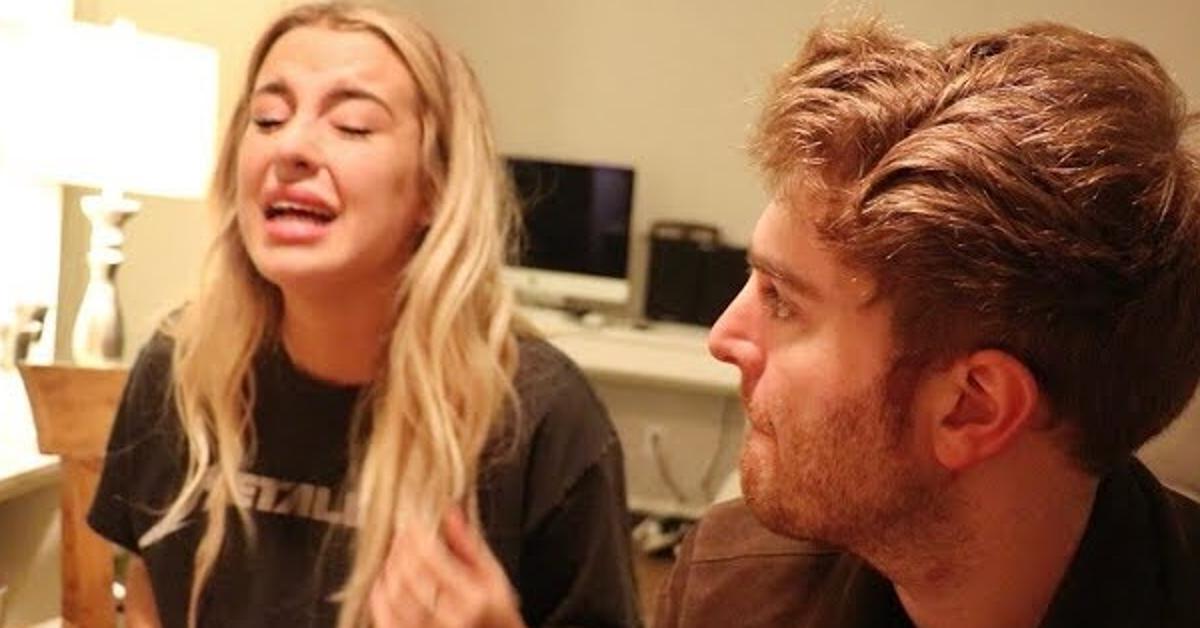 13 Influencers Who Were Canceled Just as Quickly as They Got Famous
The world of social media popularity is a fickle beast, something that these e-celebrities learned the hard way.
Making a living off of garnering likes on the internet is serious business and there are millions and millions of people all over the world who are trying to carve out their own niche to produce specific content that folks want to linger on a bit before scrolling onto the next thing to consume: whether it's to cure their boredom, learn how to fix something in their home, acquire a new skill, or just let off some steam, it looks like there's an Influencer for everything.
Article continues below advertisement
But there are levels to Influencer-ship on the internet, too and some people manage to reach stratospheric heights of wealth and prominence and a long-lasting, loyal audience base that sticks by them for years, even throughout alleged scandals and controversies.
And then there are folks who have ridiculously speedy precipitations, only for said prominence to come crashing down almost as quickly as their popularity began.
Rachel Hollis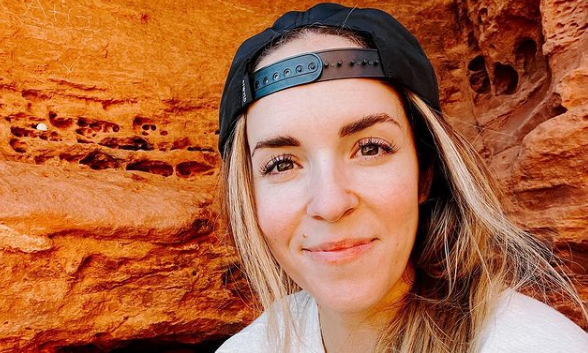 Article continues below advertisement
Influencer Type: Self help/motivation
Hollis has been called out in the past from individuals saying some of her motivational advice ignores systemic issues that put impoverished and non-white people at a disadvantage. Her particular brand of self-sustenance and empowerment still resonates with a lot of folks, however, and she has managed to sell tons of books on the topic and establish quite the online presence in doing so.
Recent comments, however, where she compared herself to Harriet Tubman and Marie Curie, all because she lives an "unrelatable" lifestyle, got people up in arms. It didn't help that she was basically saying she was better than her cleaning lady in the same post. She's further elaborated on the issue, but people still seem to be pretty chafed.
Article continues below advertisement
Milo Yiannopoulos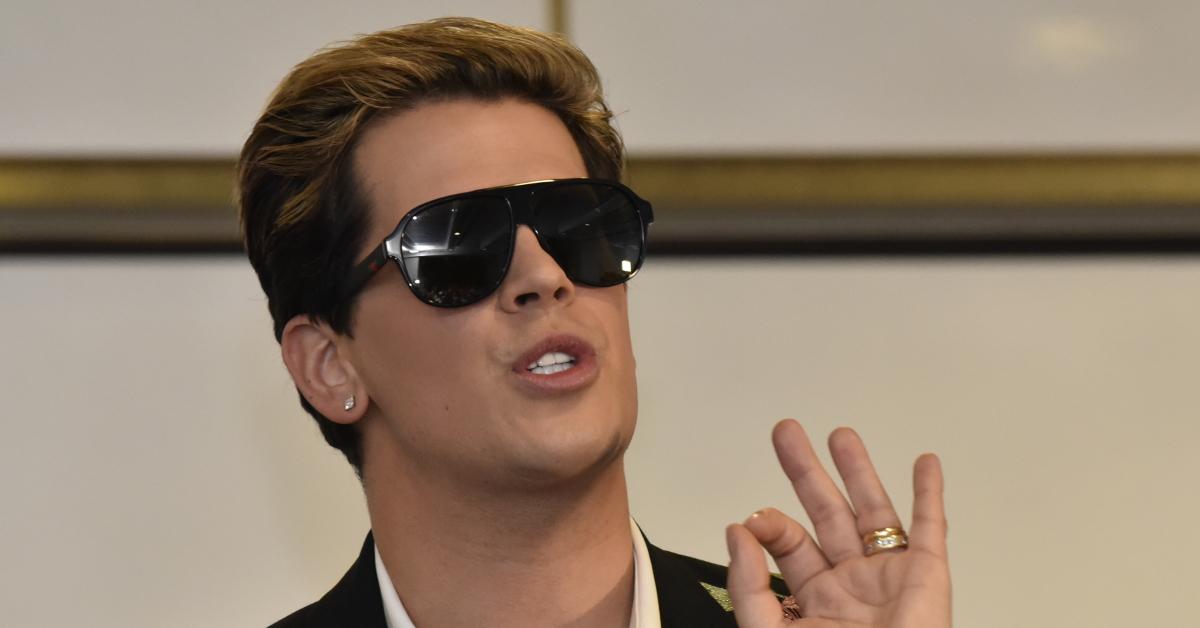 Influencer Type: Shock Jock
The former technology editor for Breitbart, Milo quickly launched himself into prominence for his vocally far-right opinions. He was soon contracted for speaking engagements and became an intriguing subject of discourse, especially leading up to Donald Trump's 2016 Presidential Win. Although he received a lot of ire for espousing controversial viewpoints, his wit and technical debate acumen made him intriguing to watch.
Article continues below advertisement
Then there is the fact he looked like a bon vivant member of English royalty and is Gay, which made him a polarizing and all the more unique figure for right-wing commentators. But in a span of about 96 hours, that all changed when interview clips of him downplaying pedophilia and stating that "perfectly consensual" relationships can occur between minors and adults. It was kind of hard to justify him as a mere "provocateur" after that.
Shane Dawson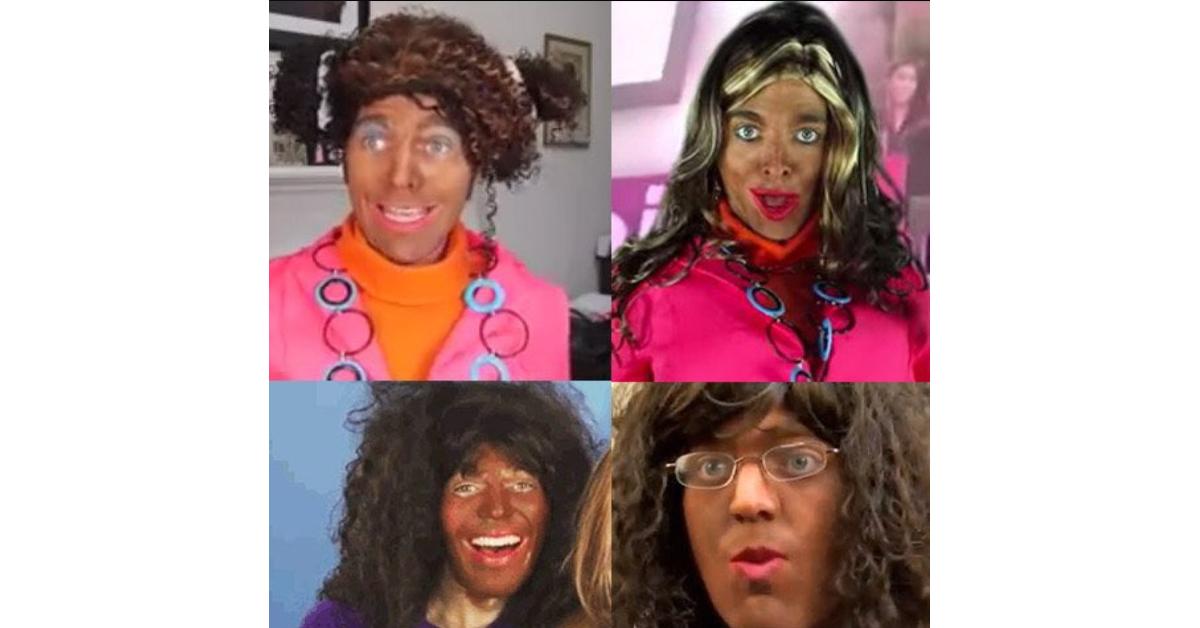 Article continues below advertisement
Influencer Type: OG "Nice Guy" YouTuber
Shane Dawson's popularity on YouTube has been several years in the making, so calling him an overnight e-celebrity is unfair. As of this writing he still has some 20.6 million subscribers on the platform and is one of the most prominent, longstanding personalities on the internet. He also managed to captivate different audiences over the years with a variety of content: he moved on from parody videos to reaction clips and gained a lot of traction with his wild conspiracy theory clips.
However, clips surfacing of him making pedophilia jokes and donning blackface have constantly put Dawson's brand in a negative light, and there have been several rounds and "cancellation campaigns" made against the personality in recent years.
Article continues below advertisement
Nessa Barrett.
Influencer Type: Pretty Person on TikTok
The popular TikTok-er has managed to successfully utilize her social media prominence into a burgeoning music career. Barrett's relatively young, she was born in August of 2002, so many initially forgave her for dancing to a verse from the Quran.
Barrett apologized by saying she didn't know what she was dancing to, something that is believable given the fact that she was a teen when she posted the clip.
Article continues below advertisement
However, as part of her apology, she mentioned that she was Muslim...and throngs of folks pointed out that even if she never practiced the religion, there was little chance she wouldn't know what she was dancing to, as everything about the Quranic verse kind of screams "day one of being Muslim." The incantation is one that even the least religious of Muslims would be familiar with.
Tati Westbrook
Article continues below advertisement
Influencer Type: Beauty Blogger
Tati Westbrook became popular with her makeup tutorials which she then was able to leverage into a successful business. She then began feuding with another popular beauty blogger, James Charles, for promoting SugarBearHair hair vitamins. While this doesn't seem like reason to beef with someone, Tati found this especially hurtful because her and James were once very close, and she had her own line of follicle vitamins under her Halo Beauty brand.
She then uploaded a clip castigating James called "BYE SISTERS" which she not only delineated the ways she felt James harmed her business, but she also accused him of "disgusting" behavior, i.e. being predatory. Charles reportedly hit on straight men and tried to get them to sleep with him and although she was canceled, recent developments have folks who followed the drama giving credence to Westbrook's claims.
Article continues below advertisement
Jeffree Star
Influencer Type: Makeup Maven
Although there seems to be an online consensus that Jeffree Star has absolutely done some foul things in his life: from drugging young straight men and coercing them with a taser to have sex with him, to encouraging minors to making out onstage during his live performances, to being racist, to using his fortune for big money payouts to keep people quiet, it hasn't seemed to dim his star whatsoever.
Article continues below advertisement
The personality's cosmetics brand is still very strong and his apologies for past behavior have been criticized as being not only insincere but insensitive, like when he mentioned the deaths of Breonna Taylor and Elijah McClain to "distract" from the heat he was facing online.
Tana Mongeau
Article continues below advertisement
Influencer Type: Fama/Drama Monster
If you're looking for a shining example of someone who's managed to follow the Kardashian model of becoming famous for a living, then you'd be hard-pressed to find a better archetype than Tana Mongeau. She has her own MTV series, staged a wedding with Jake Paul for clout, and has amassed a reported $4 million net worth by the time she was 22 years old.
Mongeau was accused of being racist by fellow content creators SimplyNessa and Kahlen Berry and as part of her apology, Mongeau said she was going to donate to the NAACP and work to hold herself "accountable" for her actions. Her career hasn't seemed to slow down one bit, however, even when she was criticized for selling nudes to help Joe Biden get elected in 2020.
Article continues below advertisement
Gabi DeMartino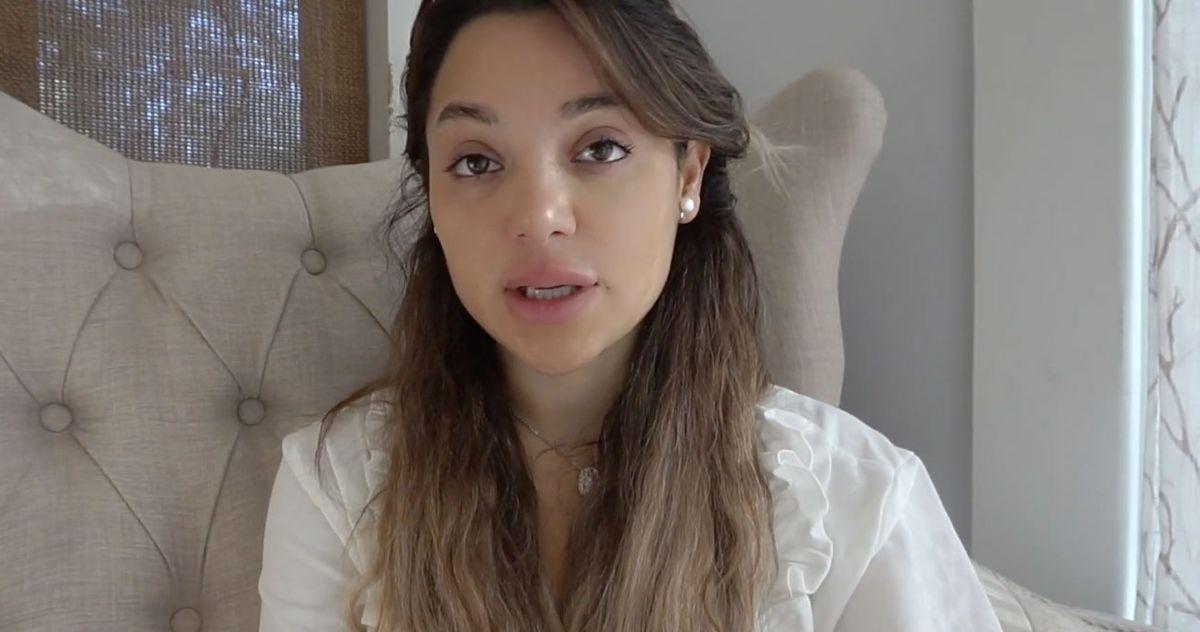 Influencer Type: Subscribe to my OnlyFans
Twins Niki and Gabi have managed to become highly followed social media Influencers, but the latter twin found herself in some hot water when she uploaded a childhood photo of herself on her OnlyFans account. The picture in question was of Gabi as a Toddler where she was lifting up her skirt and to make matters worse, Gabi appended a "suggestive" caption to the photo and offered folks to buy the content for $3. Seriously.
Article continues below advertisement
OnlyFans immediately locked Gabi out of using the service and she uploaded an apology stating she is going to "grow and learn" from the ordeal. She is still active on social media, but there are those who still think a bigger stink should've been made over her OnlyFans drama.
Sondos Alqattan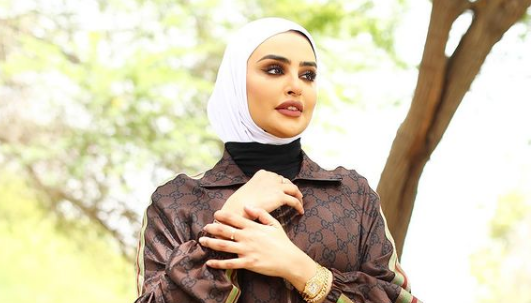 Article continues below advertisement
Influencer Type: Beauty Blogger/Slavery Advocate?
The Kuwaiti beauty blogger became a huge Influencer, especially in the Middle East and Muslim community for her beauty tutorials and fashion posts where she rocks a hijab and various trendy outfits.
However, she came under fire for lamenting the fact that Filipino workers were given one day off a week and a right to hold onto their passports when traveling for employment.
It didn't help matters that many believed her original statement, including follow-up ones, intimated she saw the house maids she employed as personal property. In since-deleted statements, Alqattan attempted to paint the ire against her as an anti-Islamic issue. Several high-profile cosmetics brands ceased their partnerships with the Kuwaiti public figure.
Article continues below advertisement
Amanda Ensing
Influencer Type: Beauty with a Helping of Conservatism
Ensing has been very vocal about her right wing views, which didn't seem to get her in too much hot water other than the occasional criticism from people who opposed her ideologies online.
Her brand as a beauty blogger was strong enough where she was able to amass a redoubtable Instagram following regardless. Then the Capitol Riots occurred.
Article continues below advertisement
Hilaria Baldwin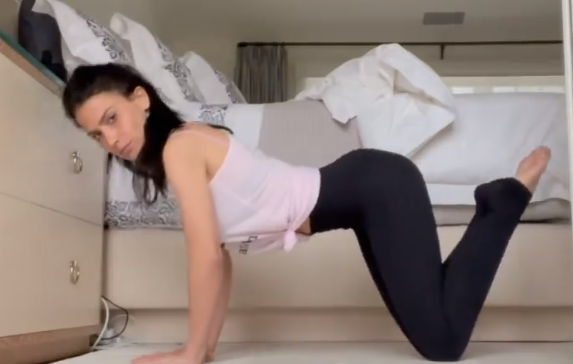 Article continues below advertisement
Influencer Type: What are cucumbers?
The Mom Brain cohost has made quite the career for herself as a "boss mom" with her health and wellness posts and "The Living Clearly Method" book that delves into her personal living philosophy. She's constantly posting workout routines online along with pictures and videos of her family.
However, she was embroiled in some recent drama where it was revealed she had reportedly appropriated a Spanish identity, even though she's a Boston native. She's been accused of pretending to not be fluent in English, and even got her husband, famous actor Alec Baldwin, embroiled in the controversy.
Article continues below advertisement
Stassi Schroeder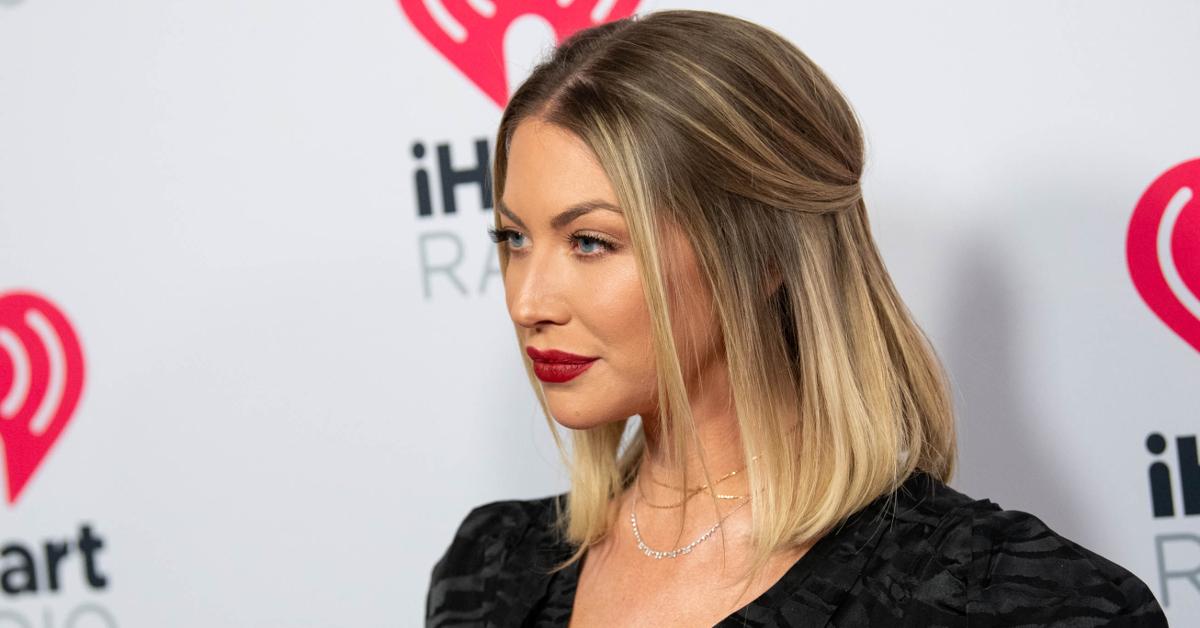 Influencer Type: Watch What I do with this Reality Gig
The Vanderpump Rules TV personality had a few acting credits, but was mostly known as a TV/Reality personality. She was able to use her appearances in popular shows as a launching pad for a successful book launch (she's a NY Times best-selling author) along with a podcast. However, her PR agency dropped her and she was the subject of controversy following an incident with another V.R. costar, Faith Stowers.
Article continues below advertisement
Stassi reportedly called the police on Stowers, who is black, for a crime she didn't commit. Many believe that the call to police was a racially motivated one and the TV personality has been widely criticized following news of the scandal.
Danielle Bernstein
Article continues below advertisement
Influencer Type: Nice Fashion, would be a shame if someone STOLE IT
The fashion consultant and entrepreneur was able to become a prominent presence as an authority on what to wear and what new style trends were on the horizon. Knowing a thing or two about clothing and great designs herself, Danielle also launched some of her own products and was on an upward career trajectory.
But then the COVID-19 pandemic hit, and Danielle reached out to Latina designer Karen Perez for a sample of a mask. Because if we're going to operate in this new normal we might as well look good while doing it, right? Trouble is, Danielle was accused of blatantly ripping off of Karen's design (they're very, very similar), and she suffered a lot of heat from folks online as a result.