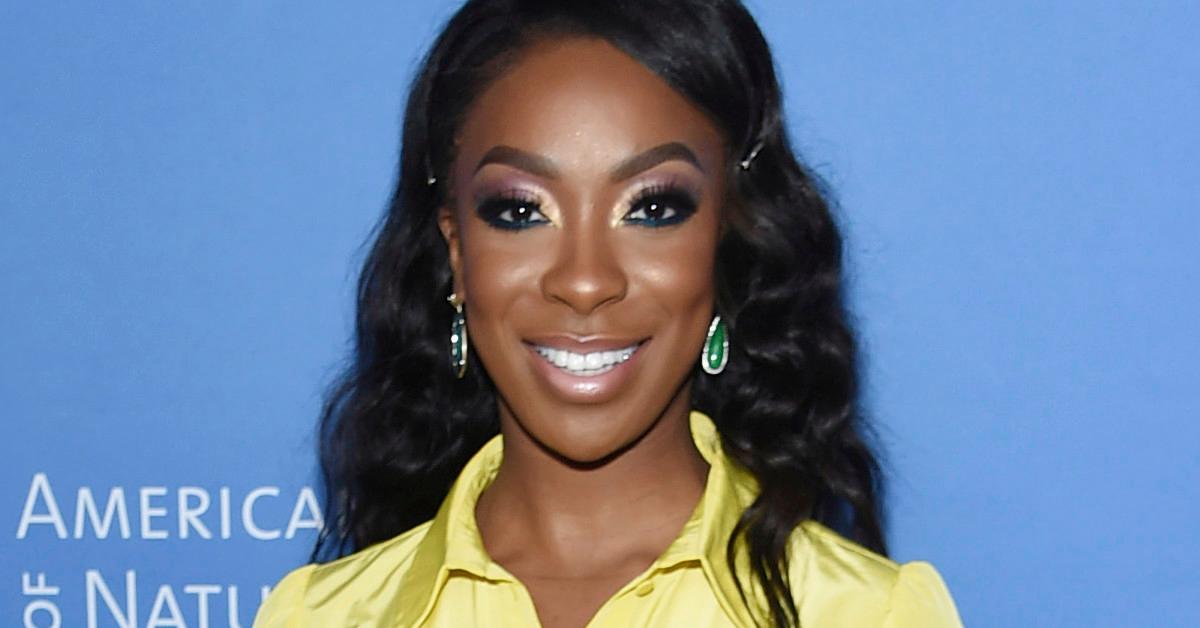 Ego Nwodim Snagged a Marriage Proposal From an 'SNL' Co-Star on Live TV
If you thought Ego Nwodim was dating Saturday Night Live costar Bowen Yang, well, you've been fooled by a showmance.
On Feb. 3, Ego posted a photo of herself and Bowen holding hands at work on the NBC sketch comedy show. "I have a boyfriend now, and I'm the happiest I've ever been," she wrote. "But please respect my privacy."
Article continues below advertisement
And it seems like plenty of Instagram users were duped. "The way I believed this," one commenter wrote, while others offered their congratulations and their mazel tovs.
"The spirit of confusion has run amok in these comments," Ego wrote in the comments, per mxdwn.
Article continues below advertisement
Bowen "proposed" to Ego on 'SNL' in February 2021.
For his part, Bowen also posted about the relationship on Instagram on Feb. 3, sharing a different pic of himself and Ego holding hands. "Announcement: I'm straight now," the comedian wrote. "This is my girlfriend."
As the end credits of SNL's Feb. 6 episode scrolled, viewers could see Bowen get down on bended knee to "propose" to Ego. "Love wins!" he wrote on Instagram the following day, posting a pic of an emotional Ego.
One day later, however, Ego seemed over the faux-mance. "Should I cheat on Bowen?" she tweeted on Feb. 7.
Article continues below advertisement
Ego's exes include Postmates.
This "relationship" with Bowen apparently means the actress' love story with Postmates has come to an end. Ego waxed romantic about the food delivery service in 2017 after Postmates' Twitter account praised a tweet of hers. (The tweet in question? "Every time I get a Postmates delivery, I feel like I'm getting a taste of what it's like to have a boyfriend minus his emotional issues," Ego quipped.)
Article continues below advertisement
Ego described her "true love story" on Instagram at the time. "When I was first introduced to @postmates, I thought I wouldn't like it, thought I didn't need it. I didn't want to need it. But after I came to terms with the fact that it's okay to need others, I decided to give it a try."
Article continues below advertisement
She went on: "Our first date was 8/1/16, and I haven't looked back since. Postmates hasn't let me down. It's visited me on set, it's been there for me when I was home alone with my hair wrapped and too worn out to move. I love you more than I knew I could, Postmates. I can't wait to see what the next 3 years holds for us. Guys, let my happily ever after inspire you to try the things you're too scared to try and to give love a chance: TL;DR: Ya girl just got wifed."
Ego isn't interested in surfer bros.
In another 2017 tweet, Ego observed that dating in Los Angeles is a challenge. "So many dudes on Bumble post pictures with their surfboards and wetsuits to show how active they are, and I have to swipe left on all of them immediately because I know they're gonna want me to get my hair wet," she wrote. "Not happening, zaddy."
All jokes aside, Ego seems to be keeping her actual love life close to the vest, but perhaps she has already found a food-delivering, non-surfing boo to settle down with.