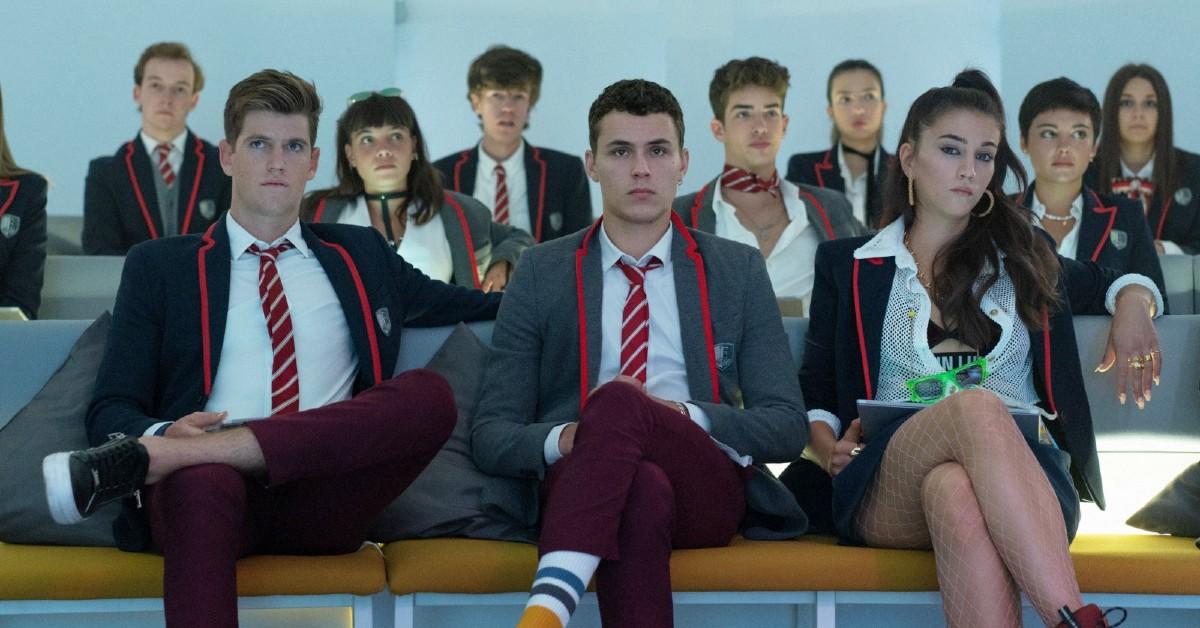 Netflix's Spanish-Language Series 'Elite' Sees a Lot of Murder — Will It Live to See a Season 6?
Who doesn't love a premise surrounding class conflict? In Darío Madrona and Carlos Montero's Netflix series, Elite, the battle of Manolo Blahnik versus Payless is taken to great heights — aka murder. When three working-class high schoolers enroll at the exclusive private school Las Encinas, a clash between them and the high-and-mighty wealthy students erupts, leading to a mysterious death.
Article continues below advertisement
Starring Ester Expósito (Veneno), Itzan Escamilla (Planeta 5000), Miguel Bernardeau (Dafne and the Rest), and Danna Paola (La Dona), among others, Elite is a gripping teen drama-thriller that plays out like an elevated CW series. You know what we mean — this show is like Riverdale meets Euphoria.
Season 5 of Elite officially aired on Friday, April 8, 2022. Will the steamy class conflict series live to see a Season 6?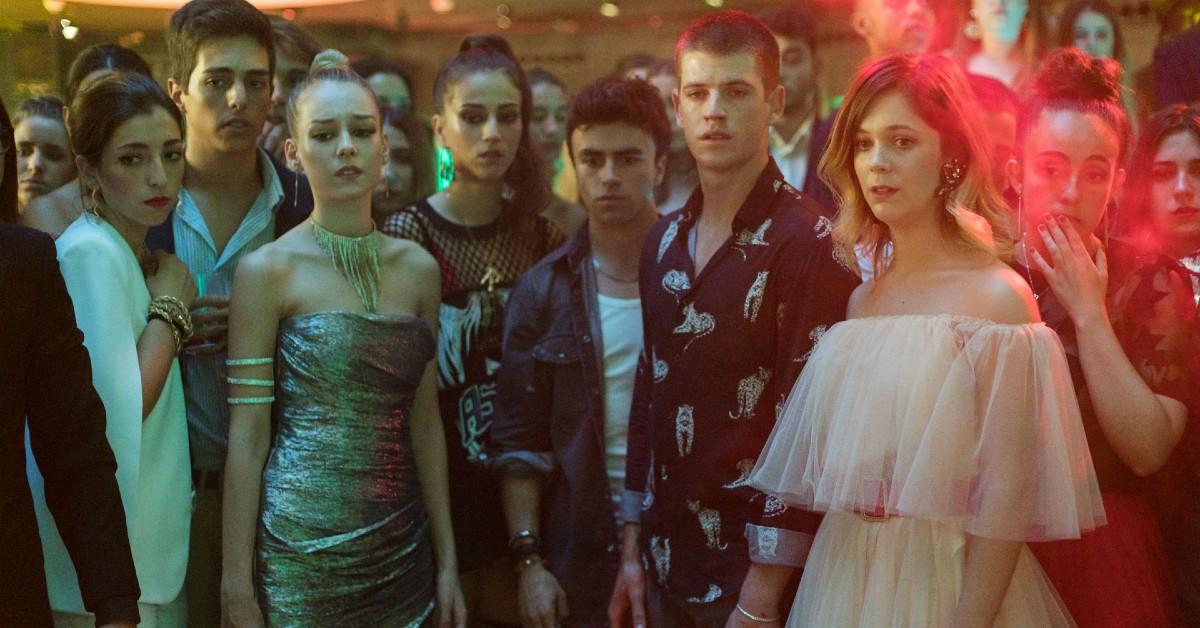 Article continues below advertisement
Will 'Elite' get renewed for Season 6?
Though we're not so sure Elite represents an authentic high school experience, nobody seems to care! This series is so successful that the Season 6 renewal was announced on Twitter back in October 2021 — aka six months before Season 5 was even released. At the same time, Netflix announced that three new Elite Short Stories would be coming in December 2021.
As mentioned by Cosmopolitan, Netflix also teased that five new characters will join the cast of Season 6. They will be played by Carmen Arrufat (La Inocencia), Álvaro de Juana (#Luimelia), Ana Bokesa, Alex Pastrana (Welcome to Eden), and Ander Puig (Ser o no ser).
Article continues below advertisement
Actor André Lamoglia divulged the intimate details of his sex scene with Manu Ríos.
Everyone at this school is constantly getting it on, and Season 5 proves that in the raunchiest way. (Cue the sound of a creaking headboard.) In Episode 5, characters Iván (André Lamoglia) and Patrick (Manu Ríos) have sex, and the scene is, um, extremely realistic. Some viewers wondered if the scene features unsimulated sex.
Article continues below advertisement
Though you can watch the scene as many times as you want (wink, wink), there's nothing to figure out; André Lamoglia revealed the truth.
"I'll leave it to your imagination. Just kidding! I didn't do any scenes completely naked. We had protection, a sex cover. They call it a thong or a sock, something like that," he told Hugo Gloss.
Simply calling it a "thong" isn't descriptive enough for the average person who doesn't work on a set. HBO's head intimacy coordinator, Alicia Rodis, uses Shibues and Hibues on the actors to protect their genitals during sex scenes. Wait, she uses what now? Shibues and Hibues are strapless thongs that stick to the skin, covering and protecting sensitive regions during shooting. These "thongs" are likely what André was talking about.
Article continues below advertisement
Of course, however, sex sock or no sex sock, André was nervous about the scene. "I'll be honest. Before I got to Spain, when I got cast, I was worried about filming those scenes. Mainly because I've never done a scene like that in my career before. So I kept thinking about the logistics of how it would be done," he said. He went on to explain that his nerves were instantly calmed upon arriving on set.
Article continues below advertisement
"After I arrived here in Madrid, it was much more relaxed than I imagined," he said. "When we film the scenes, the team is reduced on set. We have an intimacy coordinator, precisely for those scenes, to make us more comfortable, more prepared, to bring more truth to the scene."
Not only that, but André relayed to GQ Brazil that Manu Ríos made him feel safe and comfortable during the intimate scene. "The fact that we get along is great for the series and the scenes because you already have a certain intimacy, a certain chemistry," he shared.
Whether you watch Elite for the drama, the murder, or the raunchy sex scenes that rival those of Bridgerton, you've got another season coming your way (likely in 2023!).
Seasons 1 through 5 of Elite are currently streaming on Netflix.