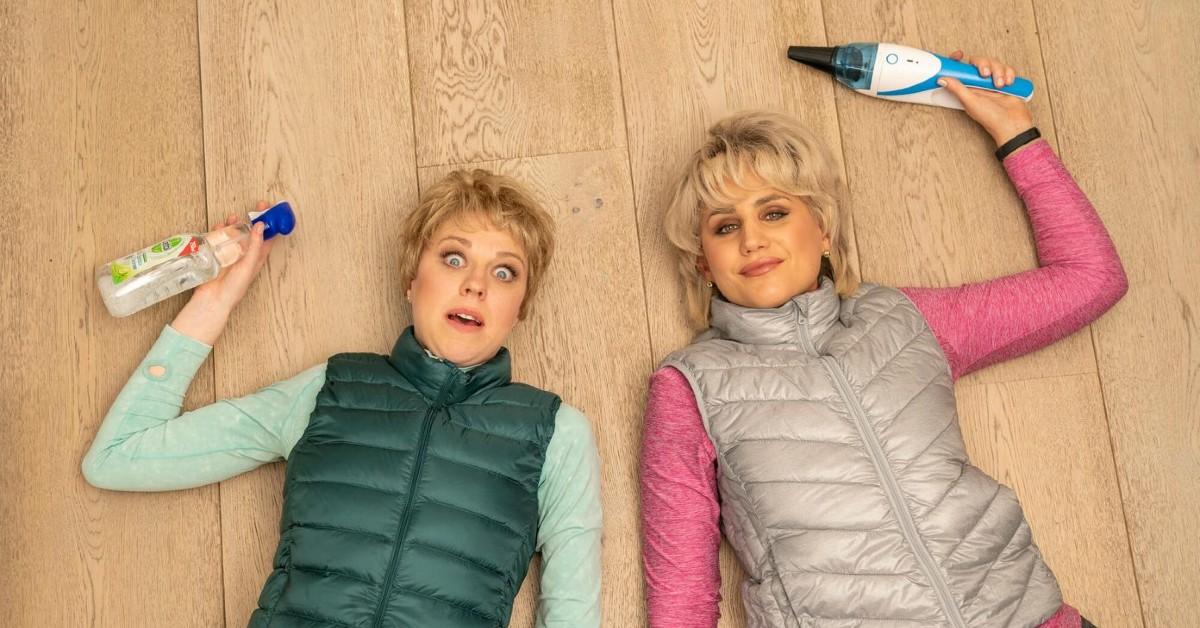 All Hail Women-Led Sketch Shows — Why Was BBC Three's 'Ellie & Natasia' Delayed for Three Years?
Three years after the premiere of its pilot, sketch series 'Ellie & Natasia' is finally getting a full season on BBC Three. Why was it delayed so long?
With shows like A Black Lady Sketch Show airing its third season in April 2022 and Three Busy Debras airing its second season the very same month, we're experiencing the blissful resurgence of the female-led sketch show. We hate to break it to you, but women are funny. Period. And stereotypes suck.
Article continues below advertisement
Actresses and comedians Ellie White (The Other One) and Natasia Demetriou (What We Do in the Shadows) released a pilot episode of their sketch show — which the duo writes and stars in — appropriately named Ellie & Natasia, before the pandemic. The show features kooky characters like "busybody mums" — aka Karen-like mommy vloggers — and "trustafarian teenagers." Their take on pop culture satire is deliciously bizarre, and we're eating it up.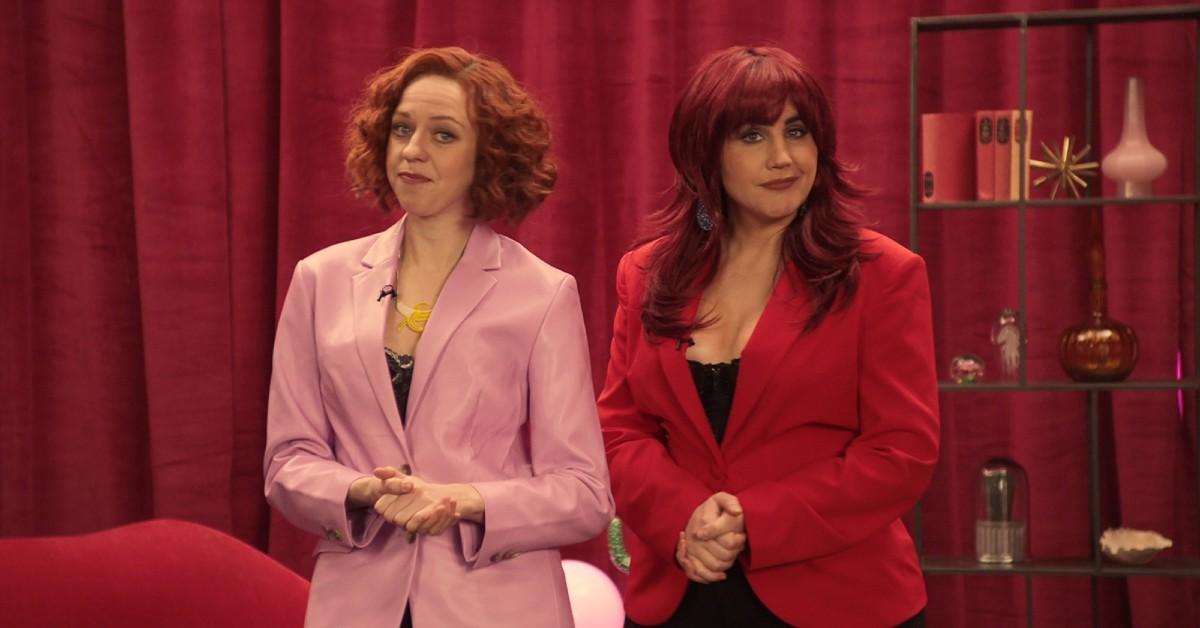 Article continues below advertisement
The pilot episode of 'Ellie & Natasia' premiered back in June 2019.
It's a bit odd that the series is premiering its freshman season in June 2022. You don't need to be a mathematician to know that's three long years of waiting is a lot for a Season 1 (or a Season 4; we're talking to you, Stranger Things). So, why the delay?
Well, according to NME, a full season was commissioned in March 2020. You can probably pick up on where this is going. The pandemic royally screwed up that plan, leading to continuous delays in production. To keep the hype up, however, Ellie and Natasia did release some hilarious lockdown sketches, keeping people's spirits up in the process.
Article continues below advertisement
Ellie and Natasia also appeared in the Channel 4 sitcom Stath Lets Flats during the pandemic. It focuses on an incompetent flat lettings agent, Stath, and his sister, Sophie — both of whom work for their dad's company. Natasia Demetriou plays Sophie, and her real-life brother, Jamie Demetriou (The Afterparty), stars as Stath and writes the series.
Article continues below advertisement
"A joke about the pandemic would creep into a sketch, and then when we did a read-through in January this year, those jokes clanged so much because they felt so dated," Ellie White told NME. "We just want the show to be funny and silly, rather than reminding people of that awful time."
And though they don't want to poke fun at the dreadful COVID-19 pandemic, Ellie also said that she wants "this to be the first very important sketch show." According to BBC Three, Ellie & Natasia "delves into the reality of being a woman today."
Article continues below advertisement
Sociopolitical satire often creeps into their sketches (though it's typically lighthearted).
"Ellie and I aren't on social media so we're not fully in the thick of what's going on, but there are definitely certain trends which become part of the conversation," Natasia relayed. "It feels like there are endless videos of people talking about how incredible they are. One thing Ellie and I constantly find funny – and we find it funny about ourselves and we do check ourselves – is being overly sincere and taking yourself very seriously."
It's all about balance with these gals.
The Season 1 premiere of Ellie & Natasia airs Tuesday, June 21, 2022, on BBC Three.