Having It All Is a Hilarious Feat in Netflix's Comedy 'Workin' Moms' — Will There Be a Season 7?
Netflix's woman-fronted Canadian comedy series 'Workin' Moms' has gained a dedicated fanbase over the course of six hilarious seasons. Will it return for a Season 7?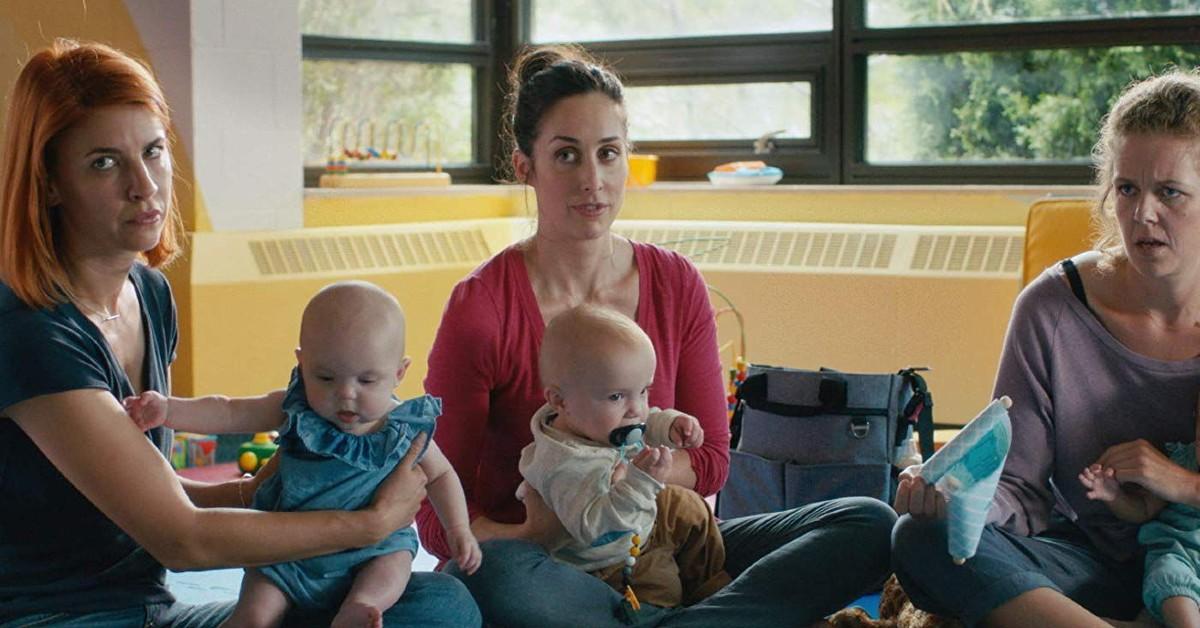 The days of women being forced to choose between stay-at-home motherhood and career life are over. Modern Western society is chock-full of successful mothers girlbossing it up, pumping milk during conference calls and board meetings (we desperately want this to be a joke). You really can have it all! Right? Netflix's painfully relatable Canadian comedy series Workin' Moms explores the stressful, anxiety-inducing realities working mothers face.
Article continues below advertisement
Season 1 sees a crew of jaded, infant-swaddling mothers in a "mommies' group" grapple with the reality that their maternity leave is almost over. And no, those eight months were not a walk in the park. While some are craving the comfort of their cold, mundane offices, others are considering ditching their day jobs altogether. "I fantasize a car just hit me, you know? Just take me away from all of this," Juno Rinaldi's (Girl in the Bunker) character, Frankie Coyne, says in the series trailer. Ah, who doesn't love dark comedy?
Created by Catherine Reitman (It's Always Sunny in Philadelphia) — who also stars as PR exec Kate Foster — Workin' Moms has been on for six seasons, rightfully earning a following of moms (many of whom we assume to be hard-working "wine moms") and comedy fans alike. Season 6 premiered on Tuesday, May 10, 2022, and diehard fans already want to know if there will be a Season 7.
Article continues below advertisement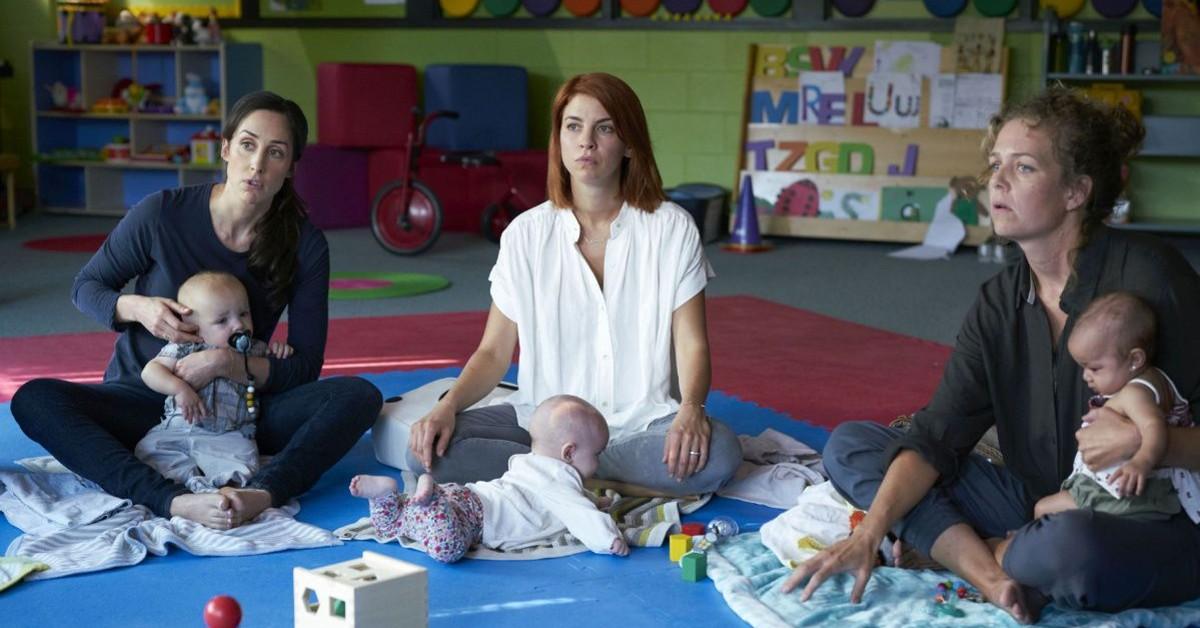 Will there be a Season 7 of Netflix's 'Workin' Moms'?
Grab your merlot, because it's time to celebrate. Workin' Moms has been renewed for a seventh season, per Deadline.
Considering The Directors Guild of Canada has boasted a page literally titled "Workin' Moms — Season 7," for quite a while, we knew this was coming. It lists the names of the forthcoming season's picture editors, location managers, directors, production designers, postproduction supervisors, etc.
Article continues below advertisement
Catherine Reitman made a heartfelt, vulnerable announcement about the Season 7 renewal, detailing that it'll be the series' last installment. We know, super sad.
"To our incredible fans, making this show has been the ride of my life. Philip [Sternberg] and I hit the ground, day one of season one, with a three-month old and a two-year-old, watching as we pressed forward on one mission: to tell the stories of four flawed mothers, who dared to be something beyond their nurseries," Catherine began.
Article continues below advertisement
"Going to work every day, whether in the room with our brilliant writers, on set with our extraordinary cast or in post with the best producing team in the business, has cemented in me the importance of telling stories that have meaning, surrounded by artisans who get it," she said, clearly passionate about the nuances of motherhood and feminism.
"But like any story, there must be an ending. And so, it is with love and gratitude that I'm announcing Season 7 as our final season. The biggest thank you to our partners, CBC and Netflix, for getting behind a show that points a flashlight into the darkest corners of motherhood. To those of you who've stopped me on the street, to share your love of the show – I see you. I hear you. And I thank you. Go get 'em, mamas," Catherine finished.
For those who can't get enough of Frankie, Kate, Anne (Dani Kind), and Jenny (Jessalyn Wanlim), you have one more blissfully chaotic season to devour. And when Catherine Reitman says Season 7 is like "the greatest hits album of what Workin' Moms is all about," we believe her.
Season 1 through 6 of Workin' Moms are currently streaming on Netflix.