Elmo Explains Why He Was so Fed Up With Rocco in 2004: "Has Anybody Ever Seen a Rock Eat a Cookie?"
In a 'Sesame Street' episode from 2004, Elmo is fed up with Zoe's rock, Rocco. A now viral clip shows Elmo losing his cool after he can't have Rocco's cookie.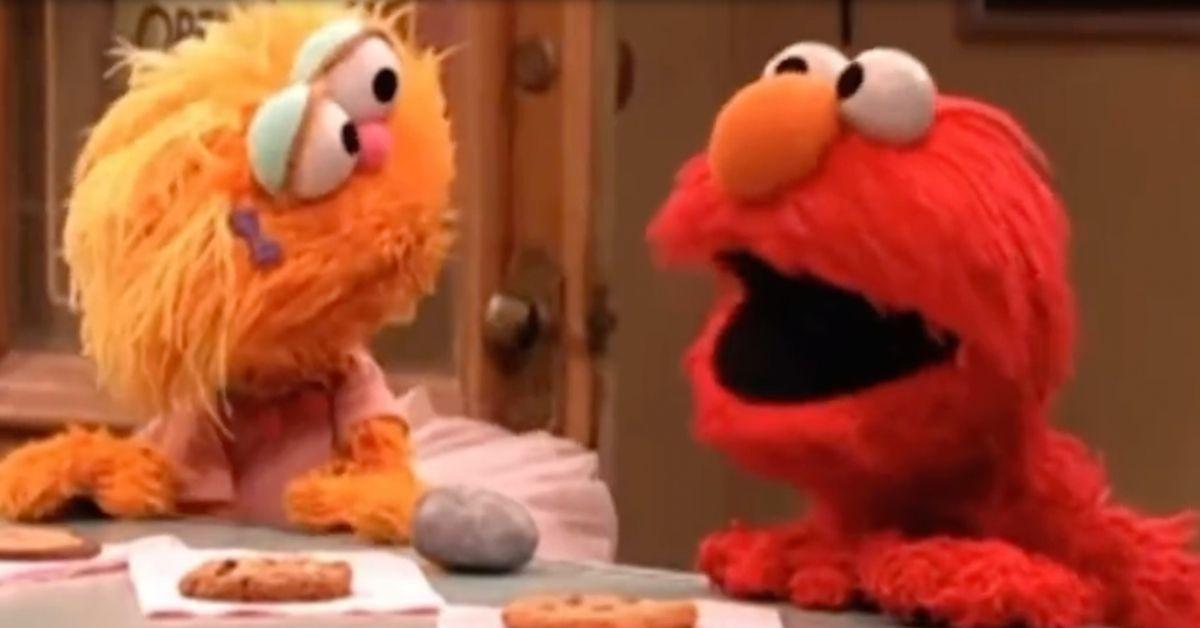 If you thought Dwayne Johnson and Vin Diesel had drama, step aside.
A new (or rather ongoing) celebrity feud has captivated the Internet after footage from a 2004 episode of Sesame Street resurfaced. In the scene, the vibes are off between leading man Elmo and Zoe's pet rock, Rocco.
Article continues below advertisement
So, what exactly happened between the beloved Muppet and the inanimate rock? Keep scrolling for all the drama.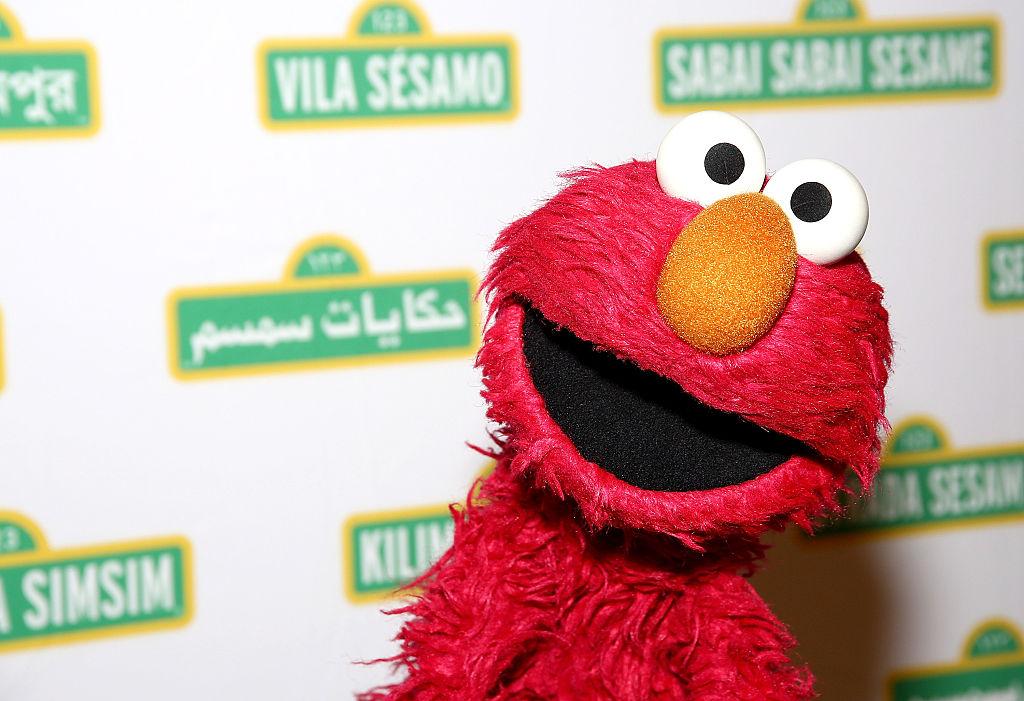 Article continues below advertisement
On May 3, 2004, Sesame Workshop released Episode 4077 titled "Elmo feels he's treated unfairly by Rocco."
Throughout Sesame Street's over 50 years of television, Elmo has consistently been a fan favorite. The beloved red Muppet is kind, funny, and bright. But in Episode 4077 titled "Elmo feels he's treated unfairly by Rocco," we see that he also has a sassy side.
What was supposed to be a fun playdate between Elmo, Zoe, and their friend Gabi quickly turned into a scene from reality TV when Zoe decided to bring a plus one — her rock friend, Rocco.
During their hangout, Elmo constantly feels snubbed by Rocco. When he tries to say the alphabet, Zoe says Rocco wants to jump. When he tries to go next on the tire swing, Zoe tells Elmo that it's Rocco's turn.
Then all hell breaks loose when Elmo tries to eat Rocco's oatmeal cookie. "Rocco's a rock, Zoe. Rocco won't know the difference," he exclaims.
Twitter user @wumbooty shared the chaotic cookie scene to Twitter on Jan 4. "There are tears in my eyes y'all my stomach hurting," she wrote.
Article continues below advertisement
Her clip racked up over 7 million views. "Elmo being this catty & unhinged makes perfect sense why he was my fave," one user tweeted. Another added, "Elmo being unhinged over a rock is possibly the best way to start the new year."
Furthermore, Twitter user @_jpmoney17 contributed to the conversation by sharing another video of Elmo getting fed with Rocco. This time around it's Rocco's birthday, but Elmo isn't really in a party mood.
Article continues below advertisement
In fact, he becomes puzzled by the fact that his friend Gordon wished Rocco a "happy birthday." Elmo pulls Gordon aside and reiterates the fact that Rocco is a rock.
Article continues below advertisement
Elmo clears the air about his relationship with Zoe, but not Rocco.
As old footage of Elmo, Zoe, and Rocco began to circulate, the famed red monster took to Twitter on Jan. 5 to set the record straight — but not without continuing to throw a little shade at Rocco.
"Don't worry everybody! Elmo and Zoe practiced sharing and are still best buds forever. Elmo loves you Zoe! Ha ha ha," he wrote. However, he slyly added: "Elmo doesn't want to talk about Rocco."
Article continues below advertisement
Less than a half-hour later, he tweeted again, making sure to take one last shot at Rocco. "Has anybody ever seen a rock eat a cookie? Elmo is just curious," he wrote.
Clearly, it's a question that has bugged Elmo for over 15 years.
So, should Elmo apologize to Rocco? Or does he raise a good point about Rocco's legitimacy? It's hard to say, but we love seeing this new feisty side of Elmo.
As of right now, Rocco the rock has not responded to Elmo's tweets due to the fact that he is a rock.