People on TikTok Swear That Elmo from 'Seasame Street' Is Black — Here's Why
Who is the voice of Elmo? The beloved 'Sesame Street' character has been on TV screens for years but his voice actor has changed one time.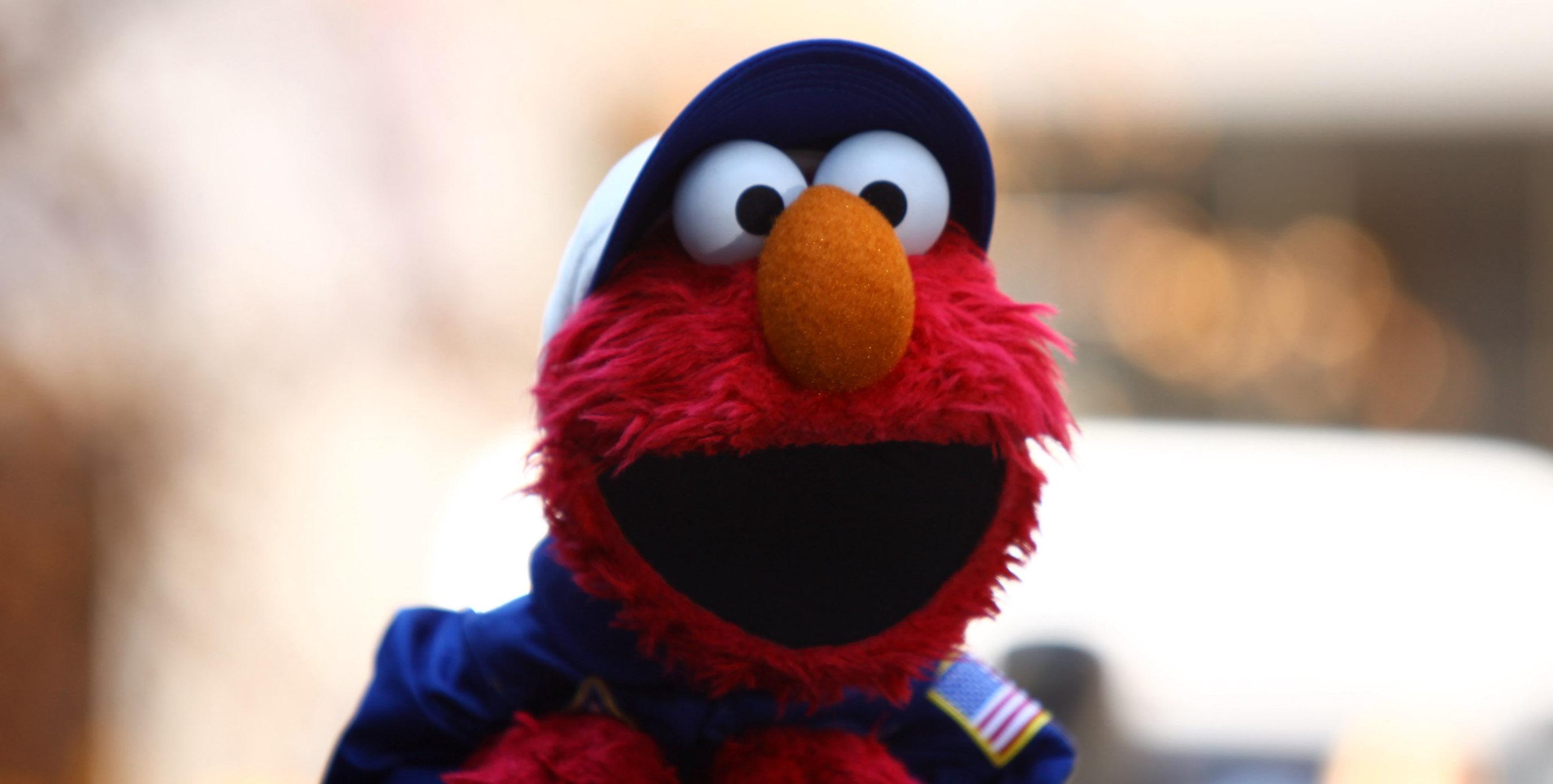 The children's show Sesame Street has been a part of kids's lives for generations. Many of us that grew up with it love looking back on how much it taught has, and even keep up with our favorite monsters. One iconic character, Elmo, has been at the forefront of the series for decades, and he's recently been the cause of some speculation. Who's behind the beloved three-year-old? Some people believe his voice gives away a clue.
Article continues below advertisement
Who is the voice of Elmo?
Since 2013, puppeteer Ryan Dillon has been the voice of everyone's bestie Elmo. He took over for the previous voice, Kevin Clash, who had been in the role since 1984. According to the Muppet Fandom, Ryan has been working for Seasame Street since he was a teenager. He had gone to an open casting for puppeteers while he was in high school, and was played Ernie on the Sesame Street float during the 2005 Macy's Thanksgiving Day Parade.
Article continues below advertisement
Over the years, Ryan had taken on a few background roles and one as Cooper Monster, a motion capture Muppet, before landing the gig as Elmo in 2013. And his first appearance as the monster was a big one. He debuted at the White House Easter Egg Roll and has played the character in every way since then.
Even though Elmo is a puppet, he's more than that for so many of us and kids growing up. He's a friend, and part of that can be credited to his infectious laugh. Previous voice actor Kevin told NPR in 2011 that puppeteers try to find something like a catchphrase or something that will connect with the audience. "The laugh for Elmo was the hook for me to get to where Elmo needed to be," he said.
Article continues below advertisement
People on TikTok swear Elmo is Black.
Just like all the cool kids today, Elmo has been a hot topic on TikTok — and it's not exactly for his iconic laugh. People across all social media swear the little red monster is Black and have coded him as such. He's been heard saying a few words that have people talking online.
Article continues below advertisement
In 2015, Elmo made an appearance on The Tonight Show With Jimmy Fallon to promote his new cook book for kids. While he's listing off ingredients, he says "balsamic vinegar" (a big word for him) with a particular accent, and the clip has made its way to TikTok.
"Not Elmo saying "vinega'" like he's from the Bronx," said one comment on the clip. "Elmo is black," declared another.
But the speculation doesn't stop there. In another video, actress Hailee Steinfeld sings with Elmo and fellow Sesame Street monster Rosita about learning to solve problems. In a verse of the song "I Wonder. What If? Let's Try!", the trio tries to make a block tower taller even though they've run out of blocks. They decide to use different materials, and Elmo decides to use a paper towel roll.
Article continues below advertisement
Something about the way Elmo said "roll" hit different, and it caused users to insist that Elmo is Black. "Elmo turned into someone's memaw," said one commenter.
No one on Seasame Street has confirmed (or denied) Elmo's race (or what race he would be if he were a human), but that hasn't stopped fans from forming their own conclusions. What do you think?