Elon Musk Revealed His Asperger's Diagnosis on 'Saturday Night Live'
Elon Musk revealed he has Asperger's on the May 8, 2021 episode of 'Saturday Night Live,' becoming the first person with Asperger's to host the show.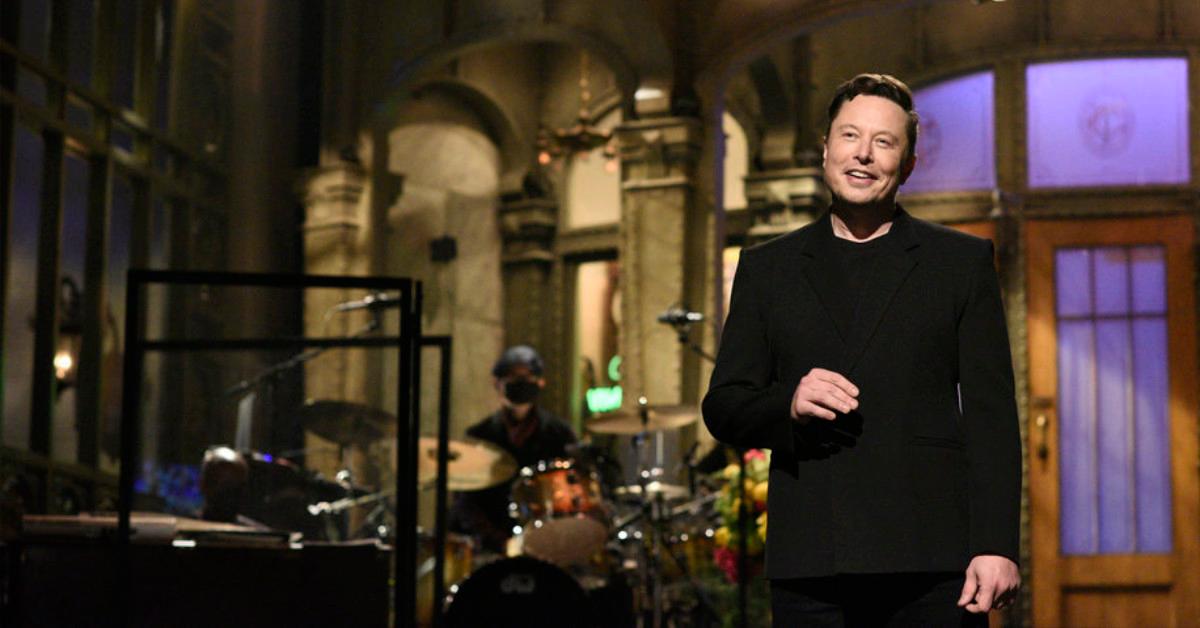 On May 8, 2021, Elon Musk made his much-hyped Saturday Night Live (SNL) hosting debut. And the billionaire Tesla and SpaceX CEO kicked off the episode on a personal note, revealing in his opening monologue that he has Asperger's syndrome.
Article continues below advertisement
"I'm actually making history tonight as the first person with Asperger's to host SNL … or at least the first to admit it," he said during the monologue. (For the record, former SNL cast star, Dan Aykroyd — who hosted in 2003 — has talked about his Asperger's diagnosis in recent years.)
Still, as the The Wall Street Journal pointed out, Saturday's episode marked the first time Elon has talked about his experience with the syndrome publicly. Which is definitely a big deal.
Elon said he says strange things because "that's just how [his] brain works."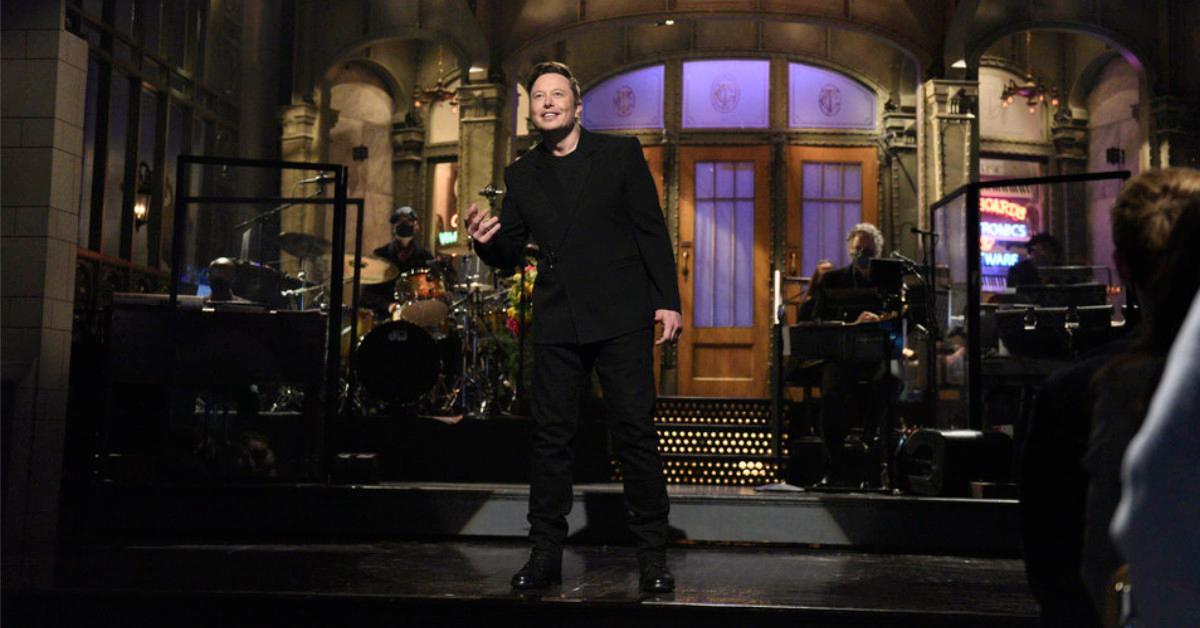 "It's an honor to be hosting Saturday Night Live," Elon said as he came out on the SNL stage on Saturday. "I mean that. Sometimes, after I say something, I have to say, 'I mean that,' so people really know that I mean it. That's because I don't always have intonational variation in how I speak, which I'm told makes for great comedy."
Article continues below advertisement
The tech mogul brought more jokes, too: "I won't make a lot of eye contact with the cast tonight, but don't worry: I'm pretty good at running 'human' in emulation mode," he said.
Then Elon shared his vision for the future. "I believe in a renewable energy future, he said. "I believe that humanity must become a multi-planetary, spacefaring civilization. Those seem like exciting goals, don't they?"
"Now, I think if I just posted that on Twitter, I'd be fine," he added. "But I also write things like, '69 days after 4/20 again haha.' I don't know, I thought it was funny. That's why I wrote 'haha' at the end. Look, I know I sometimes say or post strange things, but that's just how my brain works."
Article continues below advertisement
The South African-raised businessman also had a message to anyone he has offended: "I reinvented electric cars, and I'm sending people to Mars on a rocket ship. Did you think I was also going to be a chill, normal dude?"
Article continues below advertisement
Elon Musk isn't the only celebrity with Asperger's.
According to Autism Speaks, Asperger syndrome, or Asperger's, was a unique diagnosis on the autism spectrum until 2013, when it was incorporated into the umbrella diagnosis of autism spectrum disorder (ASD). Many people who were diagnosed with Asperger's before the change still positively identify as an "Aspie."
The syndrome condition generally involves difficulty with social interactions, restricted interests, and a desire for sameness, the organization reports.
For those living with Asperger's, strengths can include "remarkable focus and persistence, aptitude for recognizing patterns, [and] attention to detail," according to Autism Speaks. Challenges, meanwhile, can include "hypersensitivities (to lights, sounds, tastes, etc.), difficulty with the give and take of conversation, difficulty with nonverbal conversation skills (distance, loudness, tone, etc.), uncoordinated movements or clumsiness, [and] anxiety and depression."
Article continues below advertisement