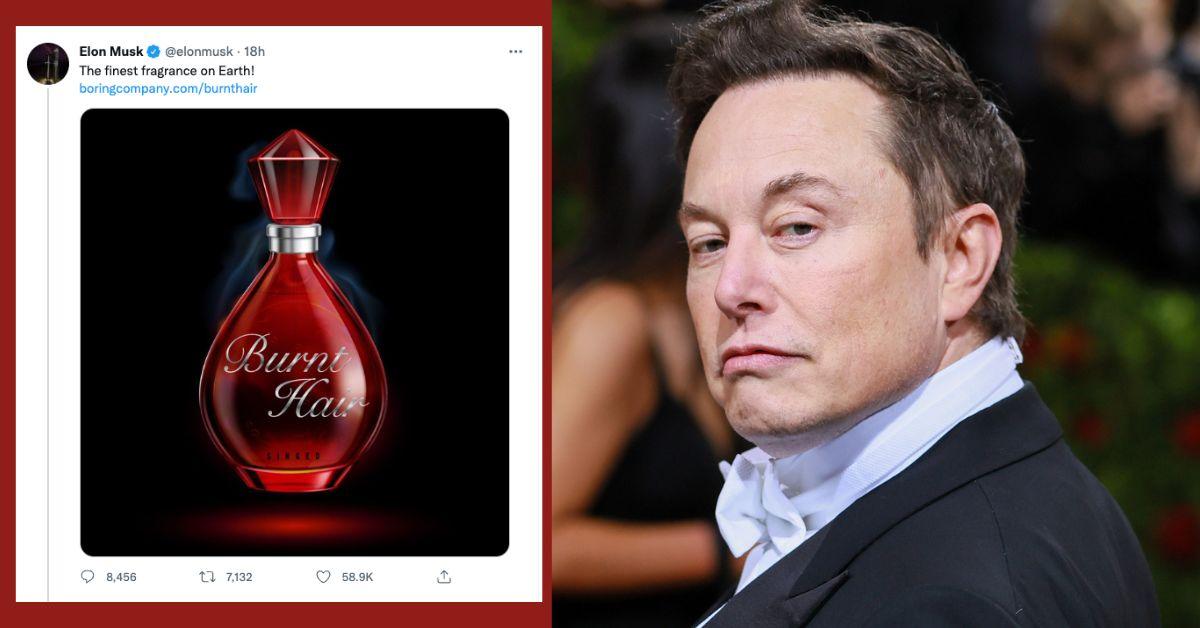 Elon Musk Is Now a Perfume Salesman, and You Won't Believe the Fragrance He Has Bottled
Elon Musk's company The Boring Company unveiled its latest product: Burnt Hair perfume. Here's how much it costs and what people are saying about it.
When you're as rich as Elon Musk, you can afford to make dumb decisions, dumb statements, and dumb products. Today, we regret to inform you that the Tesla CEO has contributed to the latter category — and his latest catastrophe is selling for $100 a pop.
What could he have possibly thought of this time? Only the most delicious of fragrances to douse your body in, of course!
Article continues below advertisement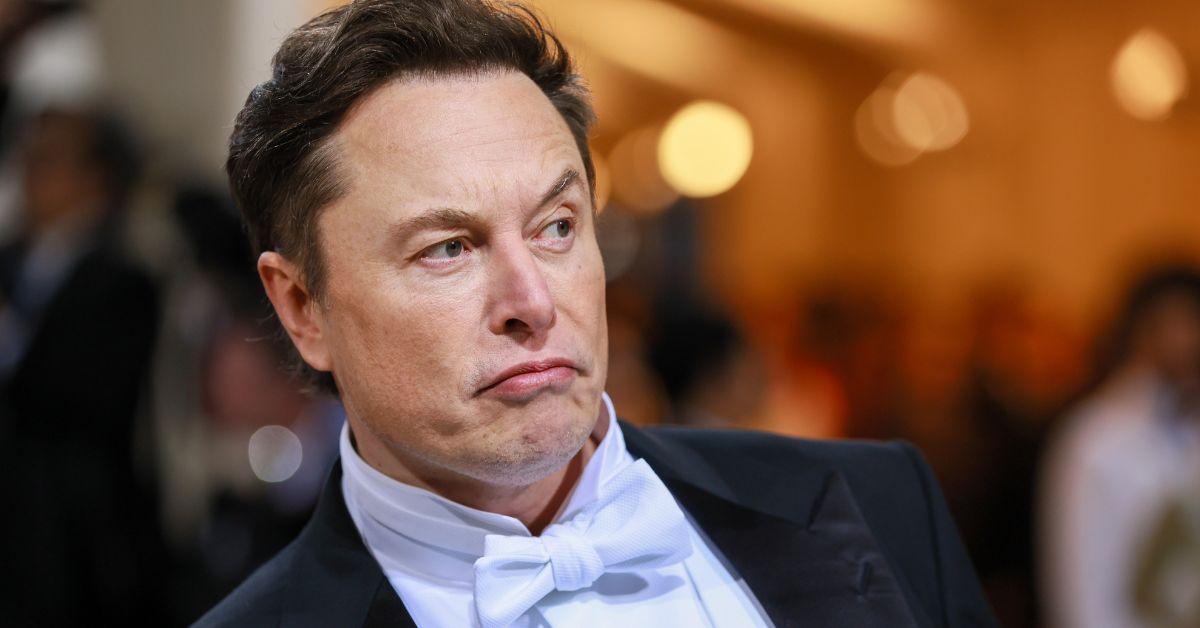 Elon Musk wants you to smell like burnt hair for $100.
Elon Musk, whose Twitter bio now reads, "Perfume Salesman," tweeted on Oct. 11, "With a name like mine, getting into the fragrance business was inevitable — why did I even fight it for so long!?"
OK, solid pun. But if you thought he was going to lean towards making a manly cologne, you're mistaken.
Elon unveiled his latest invention, Burnt Hair perfume, via one of his many ventures, The Boring Company.
Article continues below advertisement
The website refers to the scent as "the essence of repugnant desire" and claims that the smell is "just like leaning over a candle at the dinner table, but without all the hard work."
The perfume, which is both for men and women, is listed for $100. On Twitter, Elon notes that "you can pay with Doge" if USD isn't your thing. And just for clarification, yes, this is very much a real product.
Article continues below advertisement
While the website fails to mention important details like what the perfume is made from and the reason behind it, sales are still being made. Just hours after releasing it, Elon tweeted that he had already sold 10,000 bottles.
Internet denizens who didn't add a bottle to cart swooped in with some of their best jokes.
Article continues below advertisement
Article continues below advertisement
Interested in this puzzling scent? Please go ahead. But I just wanted to let you in on a little money-saving hack. Start regularly using a hair straightener or curling iron on your hair. Not only will your hair smell like Elon's custom fragrance, but it will also look burnt!