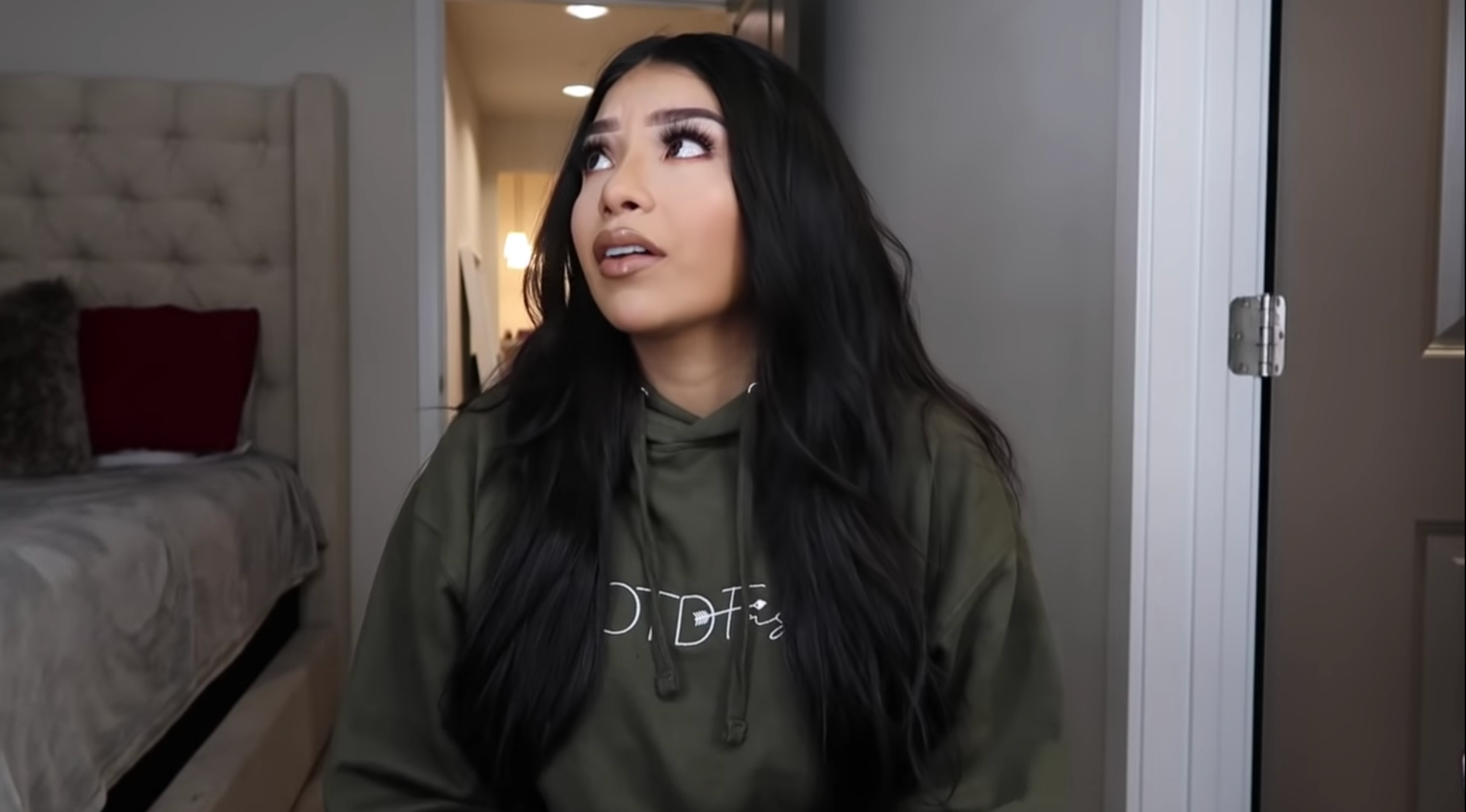 YouTuber Elsy Guevara Revealed in Teary YouTube Video That She's Expecting
Popular YouTuber and OOTD Fash creator Elsy Guevara revealed in a heartfelt video that she's expecting. The video is currently trending on YouTube, and everyone is taking to the comments to congratulate the 22-year-old on her "Baby E" and offer words of encouragement.
Of course, this exciting news comes with some questions, such as who the baby's father is and when she's due. Here's what we know about her pregnancy so far.
Article continues below advertisement
Who is Elsy's boyfriend?
Despite announcing her pregnancy, Elsy didn't reveal who the baby's father is. She's been very private about her personal life, as there are no photos on social media with any significant other — past or present — so it's possible she would still like to keep her relationship private, especially while she's navigating the pregnancy.
However, in the video, Elsy only referred to her partner as "the baby's father," so it's also possible that they're not actually together, even though he's fathering her child.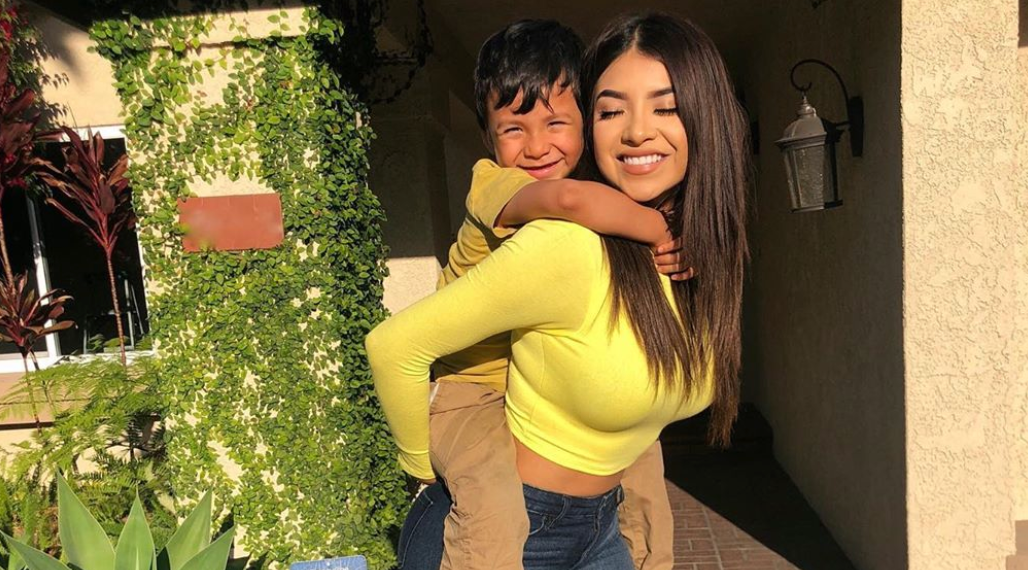 Article continues below advertisement
Whichever it is, we respect her right to keep some aspect of her life private. Her followers have been tearing into her lately about the pregnancy, so it's understandable that she might not want to share the identity of her baby daddy with the rest of the world.
When is Elsy due?
While the fashion icon didn't reveal exactly when we can expect to meet Baby E, she did reveal that she was at the end of her first trimester. Elsy is already beginning to show, putting her a decent way into the pregnancy.
Our current estimate is that her due date will be sometime in July, though we can't know for sure until she decides to share that information with us.
Article continues below advertisement
Elsy said she's been getting a lot of hate about her pregnancy.
While Elsy has always had the right to keep the details of her pregnancy to herself, she revealed in her video that one of the main reasons she decided to delay the announcement was the hate she's recently gotten from some of her followers.
For the last couple of months, people have been commenting on both her videos and her Instagram posts, pointing out that she looks like she has a baby bump (which is honestly a really rude thing to say, especially if you can't confirm someone's pregnancy).
Article continues below advertisement
"There's just so much going on behind the scenes that you guys don't know and it's the main reason why I have been hiding my pregnancy," she said in her video. "I really don't get hate, but for some reason with my pregnancy, I've been getting a lot more than I expected, just because a lot of people think I'm ashamed. And I've been getting a lot of messages that have been really really disturbing to the point that it has been getting to me."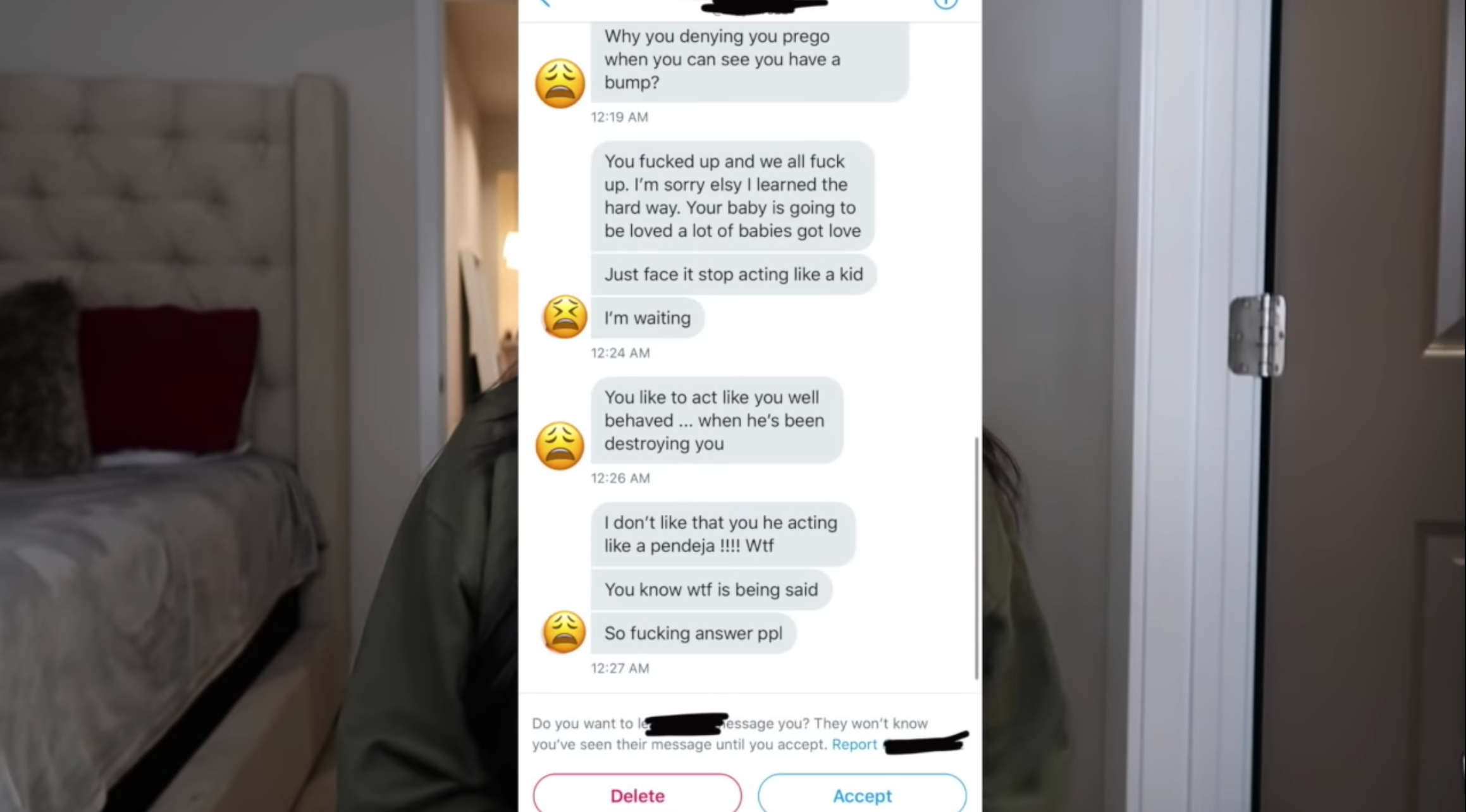 Article continues below advertisement
Some of her followers insinuated that she was pulling a "Kylie Jenner," assuming she was going to keep the entire pregnancy a secret until the child was born. Elsy also said that the hate she was getting was negatively affecting her pregnancy, putting too much stress on her and the baby.
"I think what irritates me the most about me not being able to handle everything all at once is that I have been stressing out my baby," she said. "My baby doesn't deserve to feel everything I'm feeling."
Elsy shared some of the hate messages she was receiving, which included a particular string from one user who said "why you denying you prego when you can see you have a bump?... Just face it and stop acting like a kid. I'm waiting."
"You guys should probably pray to have a better heart because I'm still confused how there's so many cruel people out there," she said to her haters.
Luckily, Elsy revealed that despite the stress, her baby is perfectly healthy, and she's excited to become a mother.