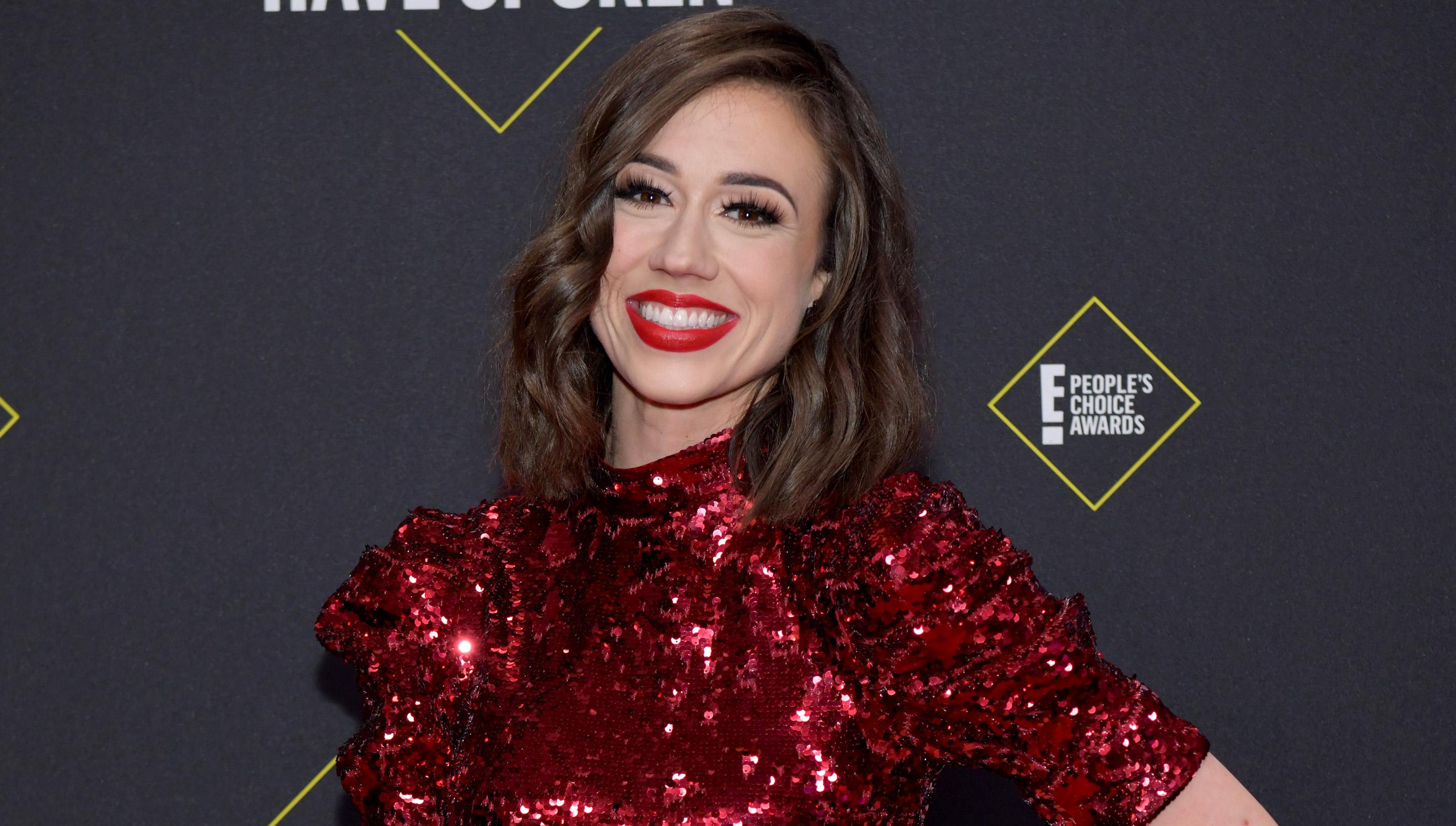 Colleen Ballinger Has Given Birth to Twins and Shared the Experience With Her Followers
Article continues below advertisement
Colleen has always been open about her experiences with pregnancy in a way many influencers are not. In May 2021, she announced that she was pregnant again, and in November 2021, she gave birth to twins.
Article continues below advertisement
Colleen shared that she gave birth to her twins.
Collen and Erik — who have an older child named Flynn Timothy — are now the proud parents of three children.
On Nov. 10, 2021, she announced on Instagram that gave birth to her twins. They were initially expected to be born in December. "My sweet babies decided to come early," she said in the post's caption next to a pic of her holding both babies. She also mentioned that there's a video of her giving birth available for anyone who wants to watch.
Erik also made an Instagram post of his own welcoming his children into the world. "A little early but right on time," he said in the caption. "Quite the entrance by these two and they already own me. Can't wait till we can take you home."
In the twins' birth video, we learn that Colleen's water broke on Nov. 6, and that she and Erik didn't have names picked out in time for their arrival. But things took a serious turn when they reached the hospital.
Article continues below advertisement
At the hospital, Colleen and Erik found out that she had something called cord prolapse. According to WebMD, this is when the umbilical cord drops through the cervix and into the vagina before the baby gets there. When this happens, the cord is squeezed between the baby and the pelvic bones and this cuts off the baby's blood supply. This also limits the amount of oxygen the baby receives.
Article continues below advertisement
Because of this, Colleen had to have an emergency C-section. But everyone was okay in the end. For now, we know that the babies are both staying in the NICU and it's not clear how long they will be there before they're allowed to stay home.
While the birth of the twins is certainly joyous news for the star, Colleen has also been open in the past about the tragedies she and her family have faced.
In February 2021, Colleen shared she had suffered a miscarriage.
Colleen revealed in February 2021 that she and Eric were previously expecting a second child, but she suffered a miscarriage. She shared the news in a YouTube video titled "My Miscarriage."
"Even though I hate pregnancy and mine was extremely traumatic with Flynn, when I found out I was pregnant, I was scared, of course, to be pregnant again, but I was really excited to have another baby," she said in the video. "But then I had a miscarriage."
Article continues below advertisement
In January 2021, she said she was experiencing more symptoms, and so she took a couple of tests, which all came back negative (or inconclusive).
But, she said, she still was experiencing symptoms that made her think that she might be pregnant again. So she took another a few days later and it came back positive.
Unfortunately, a month later, she learned that she had suffered a miscarriage.
Article continues below advertisement
Colleen announced in May 2021 that she was pregnant again.
On May 17, 2021, Colleen made an announcement video for her channel excitedly sharing that once again she was pregnant!
Article continues below advertisement
"I'm just so happy. I wanted this so bad. We're so excited. We really were just trying and hoping for this. This is very exciting," Colleen said. "That's a very shocking thing to say because, if you've watched me at all in the last three years, all I ever say is I'm never getting pregnant again. That was the plan until I got pregnant."
Less than a week later, she shared the further exciting news, announcing she was having twins!
She said, after experiencing some concerning symptoms, she rushed herself to the doctor to run some tests, fearing she was having another miscarriage. Instead, she received the good news.
"I've been crying all morning thinking I had no baby and I have two babies!" she said in a YouTube video.