Elton John's Husband Is 15 Years Younger Than Him
Elton John and his husband have been together for over 20 years and share two children. But who exactly is David Furnish? Here's what we know.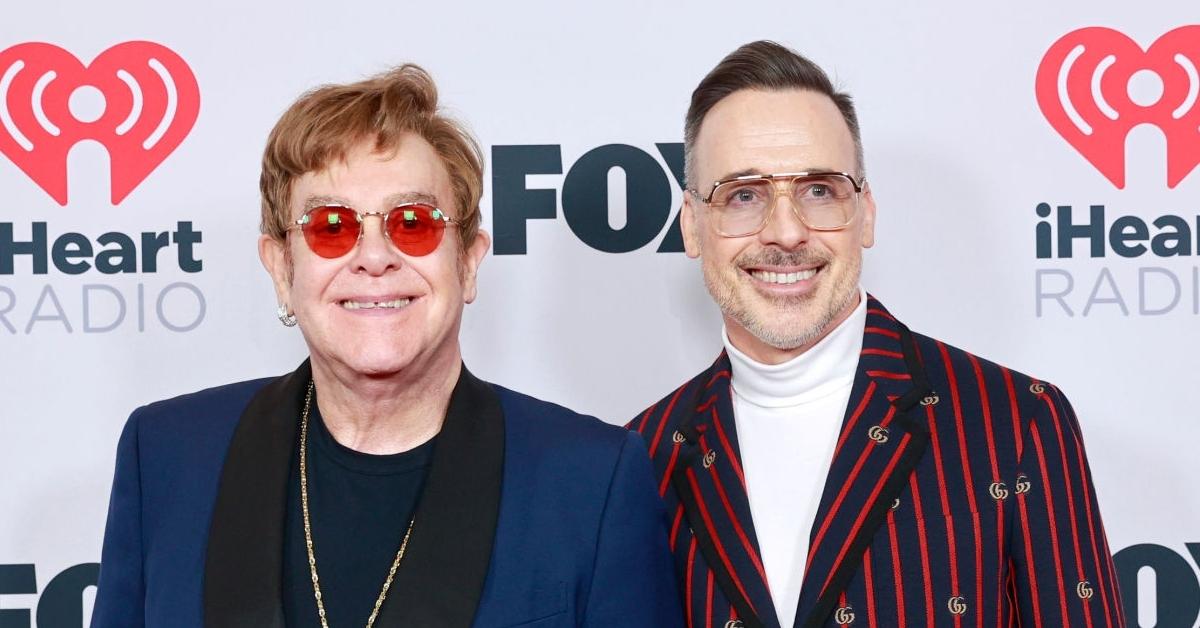 Legendary singer-songwriter Sir Elton John has been with his husband for 28 years. The couple started their relationship in 1993 and entered a civil partnership in December 2005.
When same-sex marriage became legal in England, the two turned their civil partnership into a marriage, marking the historic occasion with a ceremony on the ninth anniversary of their civil partnership, Dec. 21, 2014.
Article continues below advertisement
Elton and his partner have two children: their eldest, Zachary Jackson Levon Furnish-John, was born in Dec. 2010 via surrogacy. Their second child, Elijah Joseph Daniel Furnish-John, was born via the same surrogate in 2013.
Everyone knows about the multi-talented singer, songwriter, and pianist Elton John, but who exactly is his husband?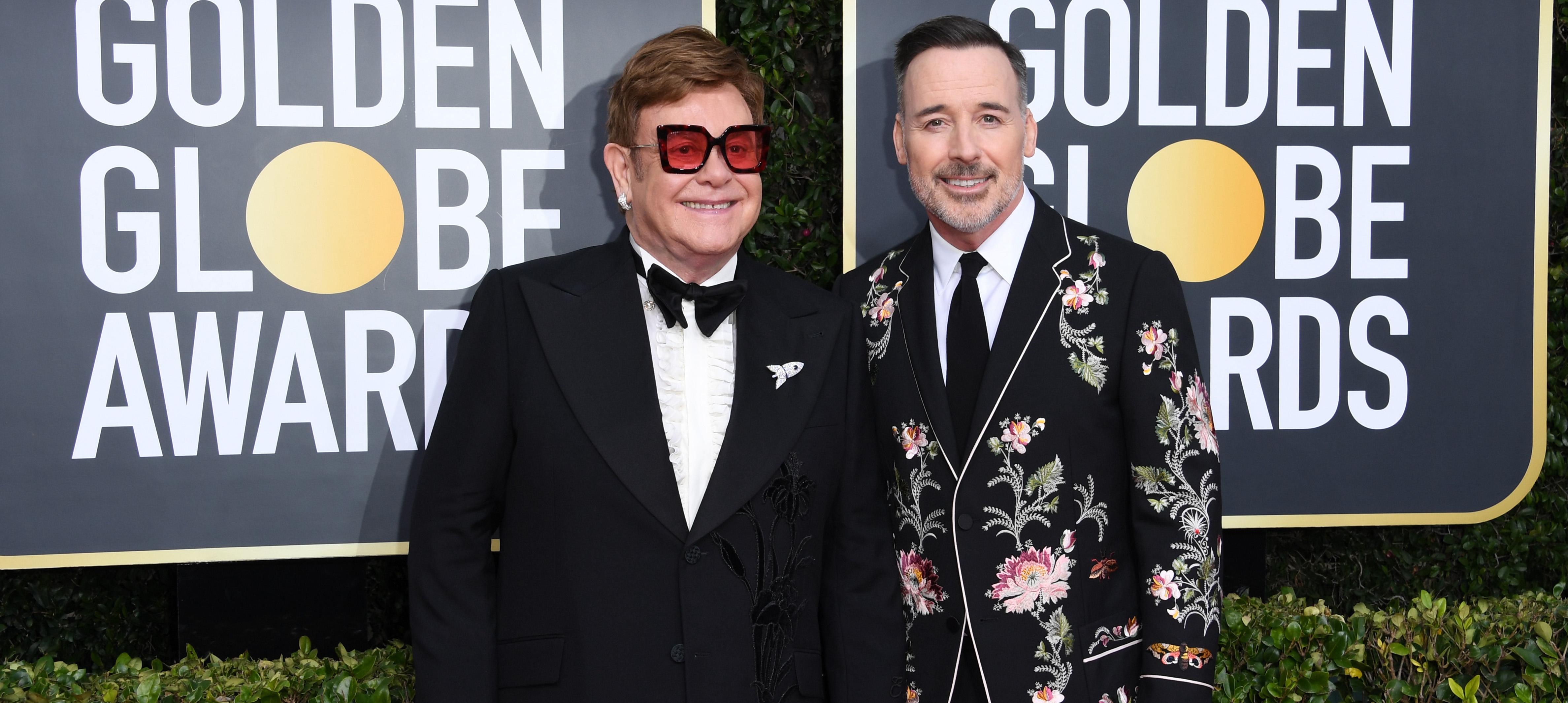 Article continues below advertisement
Who is Sir Elton John's husband, David Furnish?
David Furnish was born on Oct. 25, 1962, in Toronto, Canada. Hello Magazine details David's upbringing, stating he and his brothers, John and Peter, were raised by their parents in Ontario. David is the middle child of the family; John is the eldest and Peter, the youngest.
In 1985, David graduated from the University of Western Ontario's Richard Ivey School of Business with a B.A. in Business Administration. According to The Sun, he was recruited by Ogilvy & Mather after graduation and almost immediately transferred to the London branch of the advertising agency, where he eventually made it onto the board.
Article continues below advertisement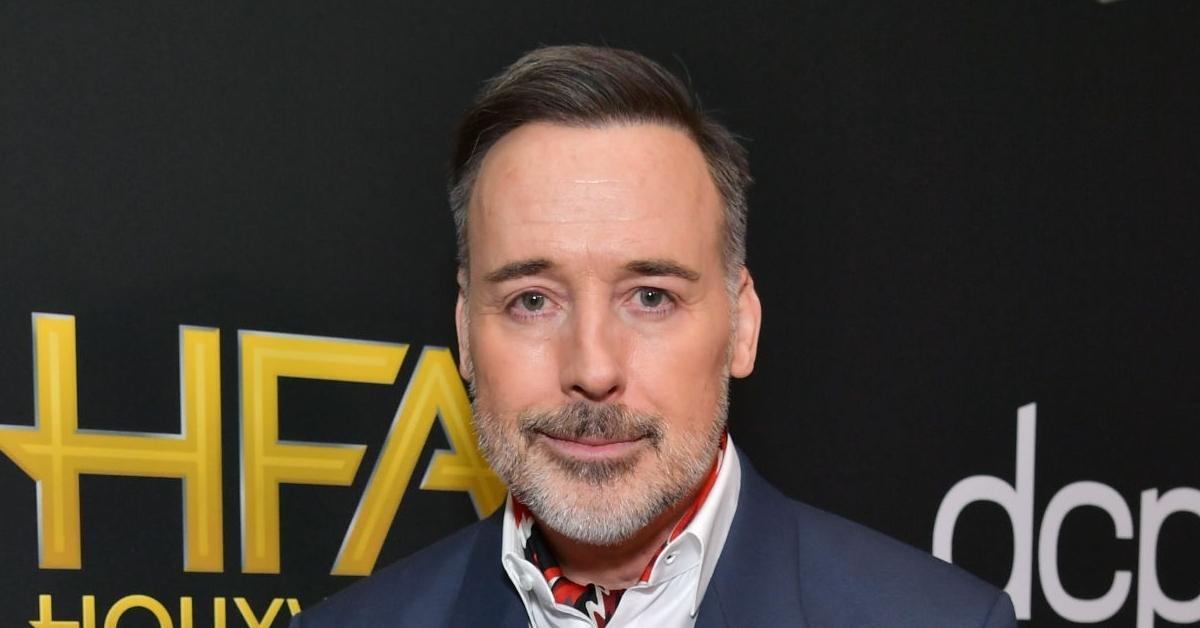 In 1994, David left his advertising job, finding it challenging to balance his profession with his high-profile relationship with Elton. He reverted to his previous interest in filmmaking, beginning his film career as the co-chief of his partner's production company, Rocket Pictures. David's first project was the 1997 documentary Elton John: Tantrums & Tiaras, in which he also starred and directed.
Article continues below advertisement
Since then, David has produced several feature films under the production label, such as Women Talking Dirty, It's a Boy Girl Thing, and Elton John's biopic, Rocketman.
Aside from creating content under Rocket Pictures, David has also produced the theater production Billy Elliott: The Musical, and even wrote and directed the documentary television film Inside Versace: Fame and Fashion.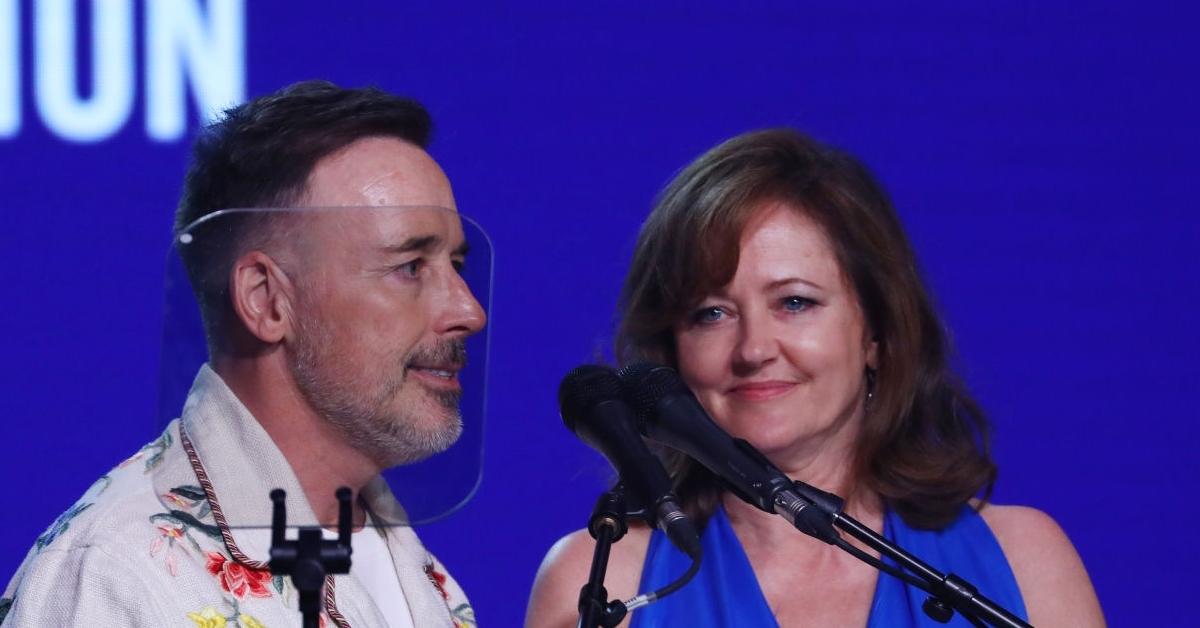 Article continues below advertisement
David Furnish is busy outside of filmmaking.
In addition to filmmaking, David Furnish also serves on the board of the Elton John AIDS Foundation, which, according to its official website, "is committed to overcoming the stigma and neglect that keeps us from ending AIDS through advocacy, research, and breaking down myths." David, along with Elton and other board members, plans and attends many fundraisers and special events in support of ending the AIDS/HIV epidemic.
Outside of the foundation, David is also a contributing editor for British magazine Tatler and a regular columnist for GQ.
Though David is 15 years younger than Elton, the two have not let age affect them. After all, age is just a number. Hello Magazine recalls that in 2007, Elton spoke on his relationship with David, saying how different he was from his previous partners.
"He was a grown-up, and if I wanted to be in this relationship — which I did — then I would have to be grown-up and realize that there are two people in this relationship, not just Elton," the "Tiny Dancer" singer said.