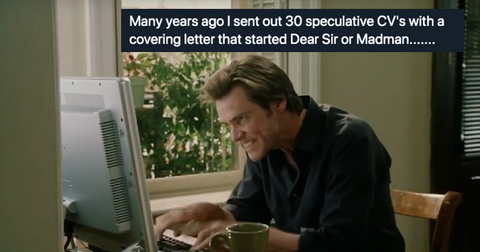 People Share the Worst Email Mistakes They've Ever Made
By Robin Zlotnick

Jan. 31 2020, Published 3:19 p.m. ET
You type out an email. You read it over. It looks good. You hit send, and then a second later, you see a massive, embarrassing mistake. But it's too late. It's out there. And now you have to live with the consequences. It's happened to the best of us. We're all bound to make an email mistake one time or another.
Article continues below advertisement
One person recently shared a hilariously embarrassing story of an email exchange gone wrong, and it went totally viral. Soon, hundreds of others followed suit and shared similarly mortifying times they completely whiffed it over email. I'm not going to lie; some of these made me laugh very, very hard.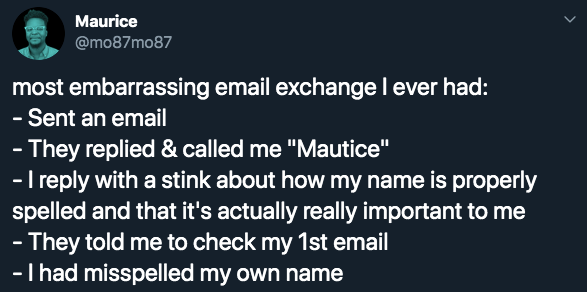 Typos happen all the time in emails, so if I see anything misspelled, even my name, I almost always let it go. I'm so glad I've never found myself in this situation.
And if I was on the other side of things, if someone corrected me on their name and I noticed they'd misspelled it, I don't know I would have the courage to say, "Yo, check your first email, ya big idiot." This is just a whirlwind of embarrassment. Luckily, many chimed in to show MauRice that he is not alone in being humiliated over email mistakes.