Emilie Ullerup Has Been Married for Four Years — Who Is Her Husband?
Emilie Ullerup, the star of 'Chesapeake Shores', has been married for the last four years to her longtime boyfriend. Who is Ullerup's husband?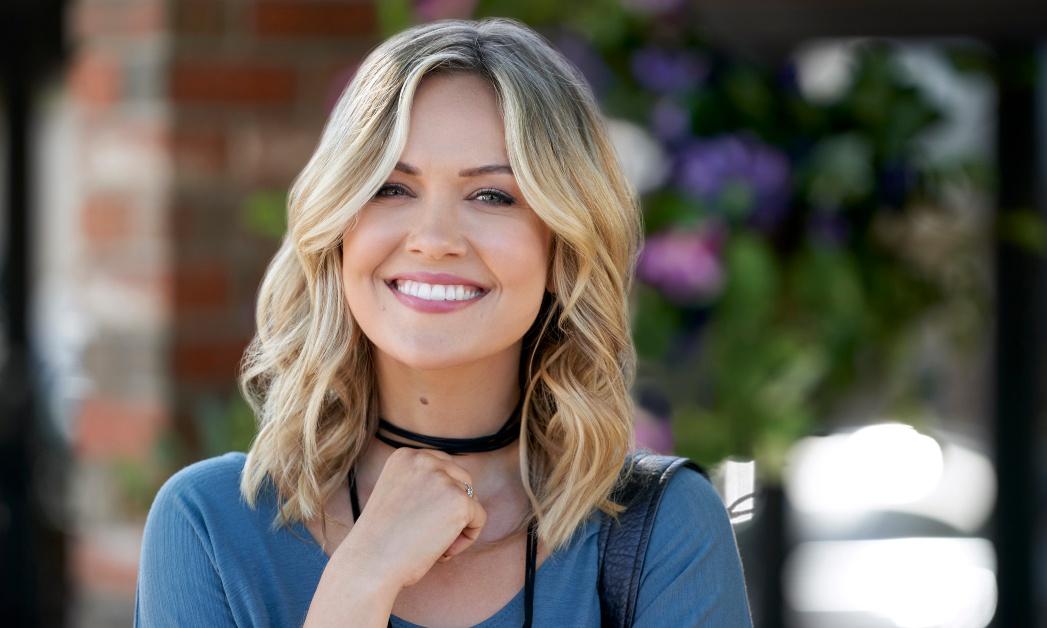 If you're a fan of shows like Sanctuary and Chesapeake Shores, chances are you know Emilie Ullerup. The Danish-born actress is best known for her roles in both shows, but her first role was actually in the 2006 Battlestar Galactica series, playing the character Julia Brynn.
Her role as Ashley Magnus in the television series Sanctuary lasted two seasons with the show ultimately canceled in 2012. Four years later, Ullerup was then cast as Bree O'Brien in the Hallmark series Chesapeake Shores.
Article continues below advertisement
Ullerup has been around Hollywood for a while now and continues to be part of a variety of projects. While it is bittersweet that Chesapeake Shores has come to an end and the O'Brien clan had their final moments on screen, Ullerup has embarked on a new journey in her personal life that could be just as important to her fans.
But, what does her personal life look like? Is she married? Does she have children? We're about to answer all of those questions.
Who is Emilie Ullerup's husband?
In 2018, Emilie married her longtime boyfriend Kyle Cassie. Cassie is also no stranger to the world of entertainment, having appeared in a number of projects including Andromeda, Stargate SG-1, Deadpool, and Higher Ground. He also appeared, coincidentally, in Chesapeake Shores.
Article continues below advertisement
Cassie and Ullerup first met in 2007, but didn't begin dating until 2010. After dating for the next eight years, Ullerup and Cassie finally decided to tie the knot in front of their family and friends on August 14, 2018.
Is Emilie Ullerup pregnant?
In an Instagram post back in September, Ullerup shared the news that she was expecting her second baby as she struggled to get up from the couch, showing her baby bump. Already a mother to her son Wilde, Ullerup will soon be a mother of two.
Article continues below advertisement
Ullerup's Chesapeake Shores co-stars, Meghan Ory and Jessica Sipos, have also recently shared their own pregnancy announcements and joined the comments section of the Instagram post to give their own well wishes to Ullerup.
Is there a due date yet?
So far, there is no known due date yet for Ullerup's second child. However, she has been taking to social media to give updates about her pregnancy. Her latest Instagram post shows her poking fun at the fact that she can no longer see her feet.
Article continues below advertisement
With that being said, Ullerup does give an update regarding the current stage she's in of her pregnancy. In the hashtags of the same Instagram post, Ullerup writes "third trimester," which spans anywhere from 9 to 13 weeks.
It's safe to say that fans of Ullerup should continue to monitor her personal Instagram for any and all baby updates, as well as what it's like to be the mom of a toddler. Soon, Ullerup and Cassie will have two little ones on her hands, which will definitely make for must-watch Instagram content.
Watch the series finale of Chesapeake Shores now on Hallmark Movies Now and various streaming platforms.