Oui, Season 3 of Netflix's Polarizing Series 'Emily in Paris' Is Here — Was It Filmed in France?
Season 3 of Netlfix's 'Emily in Paris' is here. With fashion and elegance saturating every Season 1 and 2 scene, fans wonder if it's filmed in France.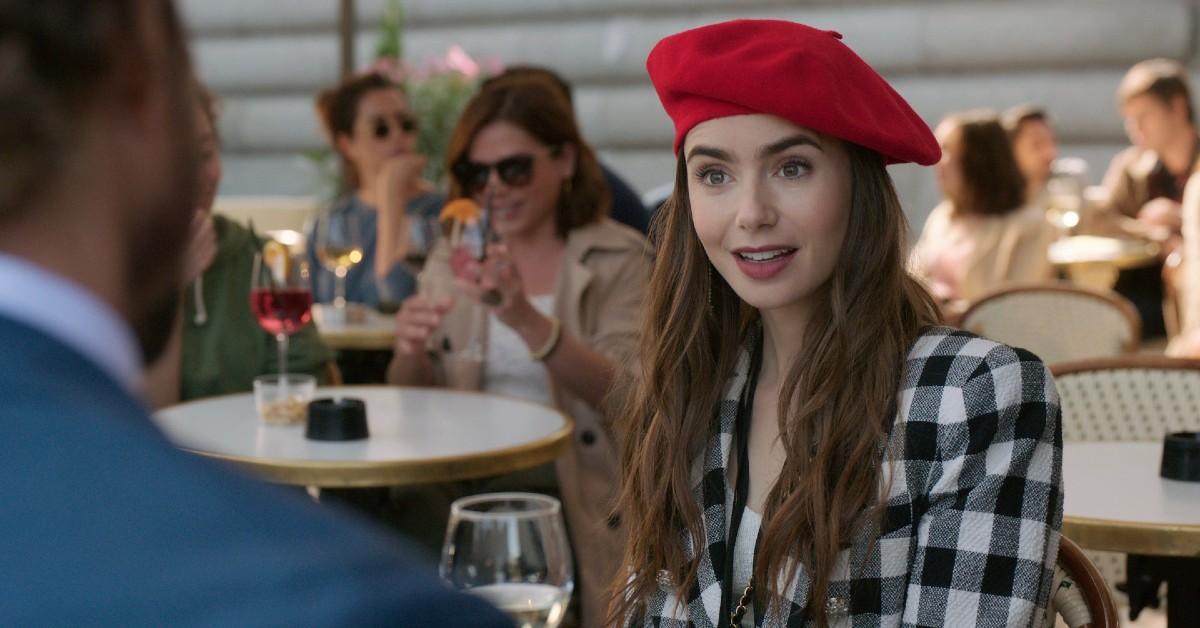 "So bad it's good" is an undeniable phenomenon in the realm of pop culture. From cheesy, campy B-movies to trashy reality shows, we all have our faves (i.e., the Real Housewives franchise). Among the many entertainment endeavors that fall into that category is Netflix's controversial dramedy Emily in Paris. Why has the seemingly harmless series starring Lily Collins caused so much drama since its 2020 debut?
Article continues below advertisement
Well, with a predominantly white-as-snow cast and a cheesy storyline that repeatedly spits on the reputation of the French, Emily in Paris made plenty of noise on the interwebs — especially after receiving Emmy nominations in 2021 and 2022.
"The berets. The croissants. The baguettes. The hostile waiters. The irascible concierges. The inveterate philanderers. The lovers and the mistresses. Name a cliché about France and the French, you'll find it in Emily in Paris," 20 Minutes' Fabien Randanne wrote.
Not only that, but the premise itself praises America. The story follows Chicago-based marketing specialist Emily Cooper as she embarks on a new career journey, gifting a Parisian marketing firm with her apparently superior American vision. Despite its laundry list of Americanized mistakes, it clearly boasts a certain je ne sais quoi (at least for American audiences), as Season 3 has already hit the streaming platform .
Article continues below advertisement
Even if few other things about the show are accurate, we'd at least hope Darren Star's series is filmed in France. While we put out our 20th cigarette of the day, let's delve into its stunning filming locations.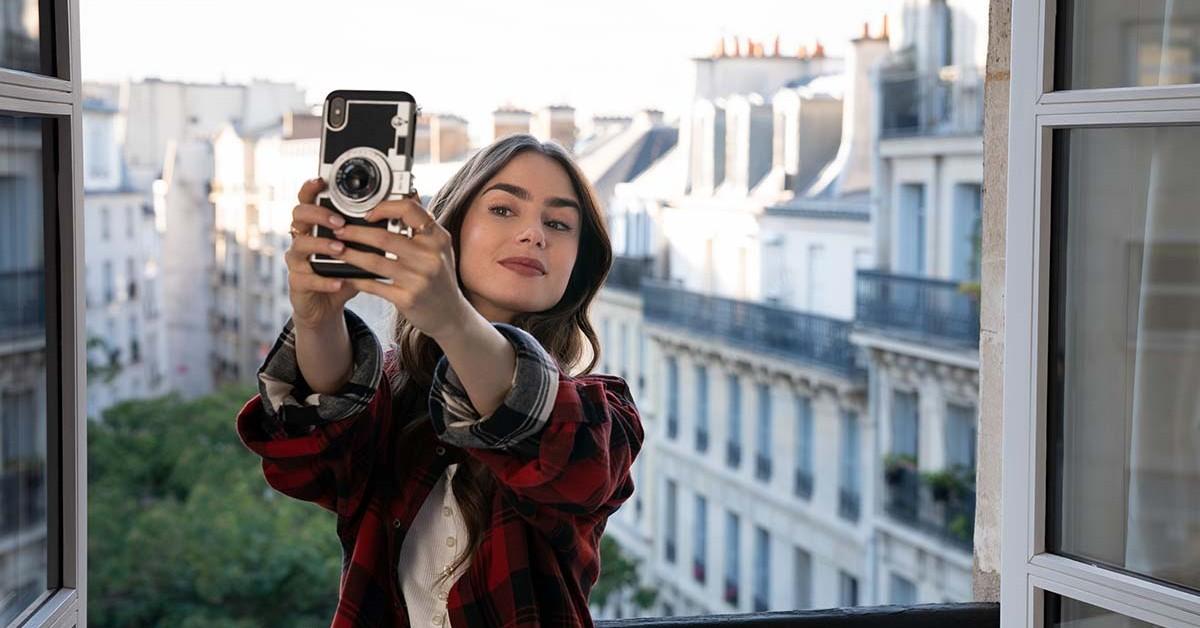 Article continues below advertisement
Season 1 of Netflix's 'Emily in Paris' was filmed all across Paris, France.
For those turned off by the series' controversies, you can at least find comfort in Emily in Paris's beauty. Along with jaw-dropping couture galore (hello, the creator of Sex and the City does not mess around when it comes to fashion), the scenery featured in the show is something of a masterpiece. According to Condé Nast Traveler, Season 1 was primarily filmed in Paris!
Among the many places naive Emily ventures to, she can be seen attending the opera at the Palais Garnier, which houses 1,979 seats. Subsequent to Napoleon III's request, the renowned opera house was inaugurated in 1875.
After an elegant night at the opera, an equally prestigious dinner is, of course, a must. Emily eats at the historic Le Grand Véfour, aka "the finest gourmet rendezvous of the Parisian political, artistic, and literary society for more than 200 years."
Article continues below advertisement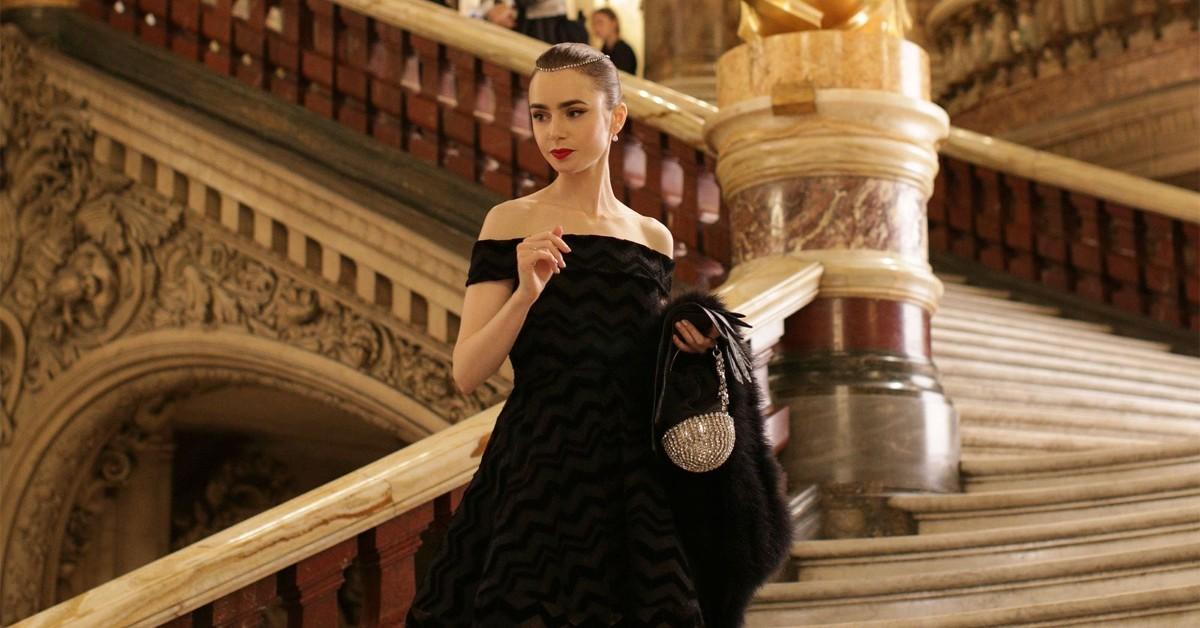 The millennial marketing guru also visits the stunningly detailed (and tactfully gaudy) Pont Alexandre III bridge, which stretches across France's Seine River.
The Musée des Arts Forains, a wonderfully odd museum that offers a vibrant collection of artifacts from "the performing arts of the 19th and 20th centuries," and the Monnaie de Paris, the world's oldest enterprise, also make appearances in Emily in Paris.
Article continues below advertisement
Where was Season 2 of 'Emily in Paris' filmed?
According to Hello! magazine, filming for Season 2 started on May 3, 2021, with the cast filming in both Paris and St. Tropez, a coastal town sitting on the French Riviera. Filming ended on Aug. 4, 2021.
Per ScreenRant, production pulled out all the stops for filming in Season 2 by opting for picturesque locations throughout Paris. For starters, Villefranche-sur-Mer, France was used by production to film scenes of Emily and Gabriel having memorable times together at the Chapelle Saint-Pierre, which is located on the Villefranche harbor.
Additionally, the outlet shares that Emily enjoying some time away from work at the fictional Laurent G, a beachside club that offers gorgeous views of the waters and landscape of the village.
Article continues below advertisement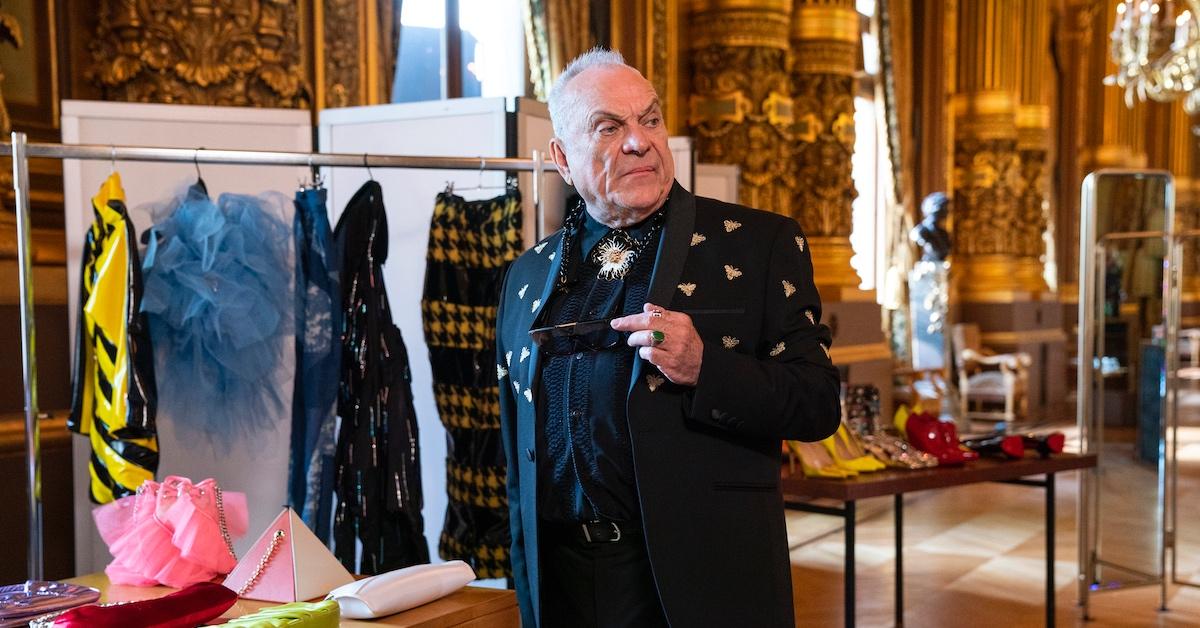 There's no way to film in France without adding the royal residences into the mix. Production utilized the Palace of Versailles in Versailles, France, which is one of the most notable French landmarks and was a royal residence until 1789's French Revolution.
The historic grounds were used to film Grégory Duprée's fashion show.
Other locations throughout France include the Le Chompa Cinema, Père Lachaise Cemetery, and the Galleries Lafayette in Paris along with the Grand-Hôtel du Cap-Ferrat in France.
Article continues below advertisement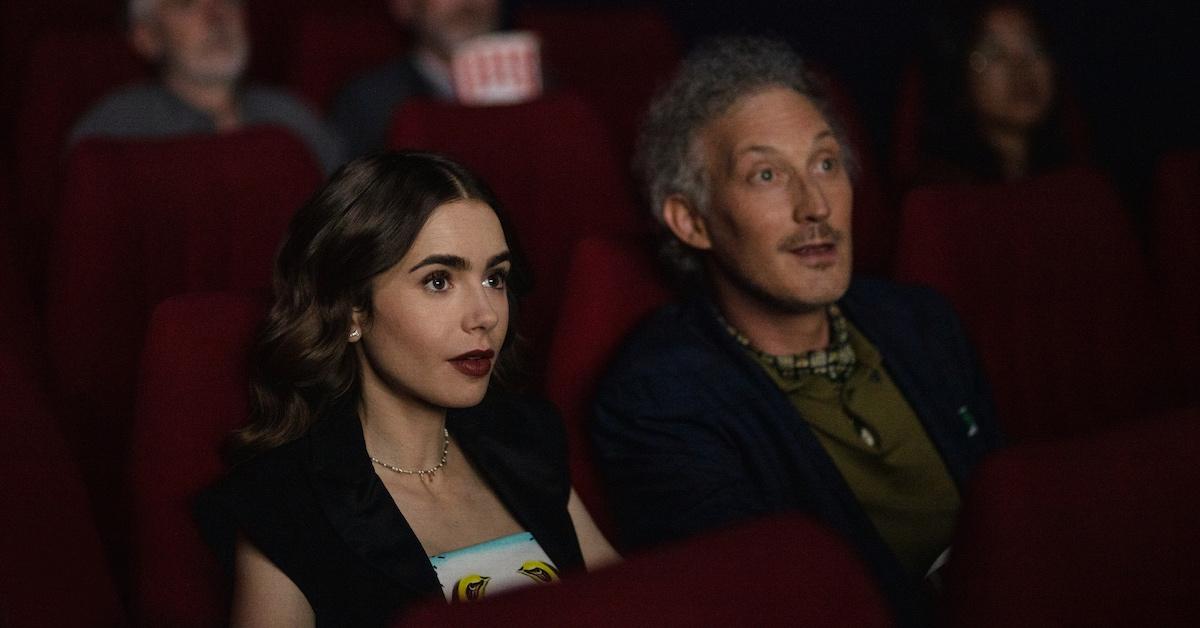 Where was Season 3 of 'Emily in Paris' filmed?
What sets Emily in Paris apart from other TV series the thought that goes into the filming locations. And of course, production turned things up a notch in Season 3 with more romantic and tranquil locations.
Article continues below advertisement
Per House Beautiful, via a press brief, Darren Star confirmed that the world renowned Effiel Tower was used a filming location, and previously used in past seasons.
"I didn't even think it'd be possible, but I think Paris has been very generous to us and in giving us access to amazing locations all over the city," Darren said.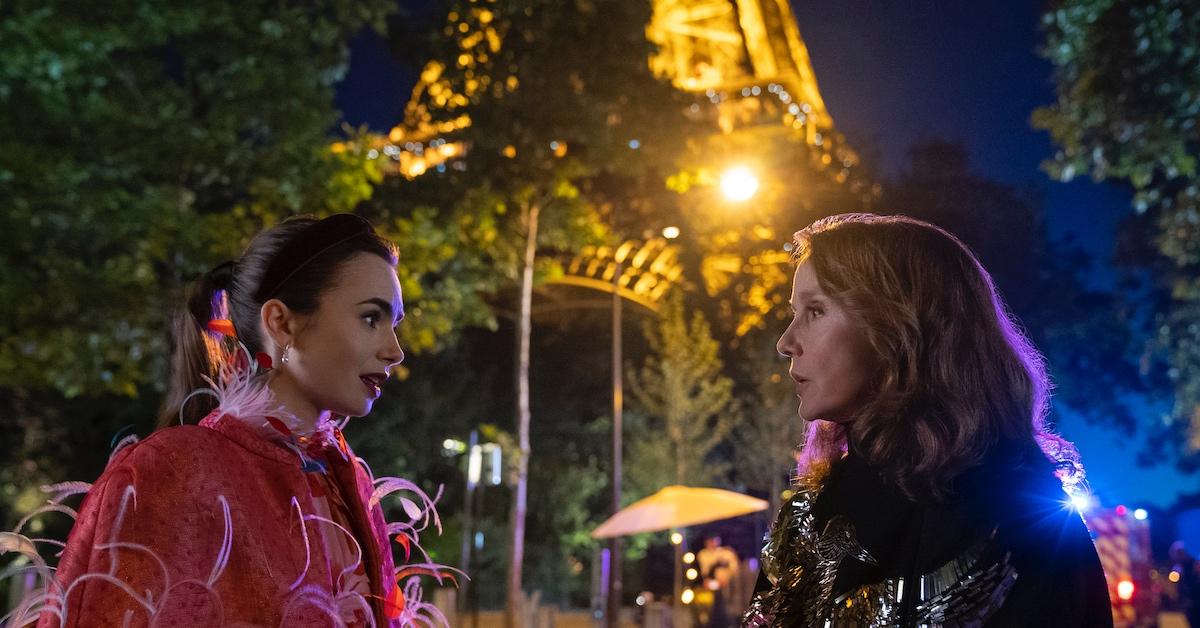 Article continues below advertisement
Lavender lovers will love to know that production utilized Provence at the height of the region's picturesque lavender season for filming.
Viewers familiar with France will also be able to spot the gorgeous Château de Montpoupon, which is located in Loire Valley. The beautiful architecture of the castle and other scenery was used to film the hot air ballon scene.
House Beautiful also highlights that Clover Gordes — located in the Airelles Gordes hotel — was used to film the L'Esprit de Luberon restaurant scene. With chef Jean-François Piège at the helm, guests can enjoy fresh and aesthetically pleasing meals made from locally-sourced ingredients.
Article continues below advertisement
Production also used the La Nouvelle Eve, known as one of the oldest revue theaters in Paris to film a few scenes. The theater is described as having an illuminated appearance with stars on the ceiling, a multicolored runway, and midnight blue velvet walls.
Additionally, the Hôtel Monitor Paris, which has long been praised for its stunning architecture, was used to film Emily and Mindy's poolside scene. The outlet shares that the hotel's pool is a perfect spot for Parisians to kick back, relax, and socialize.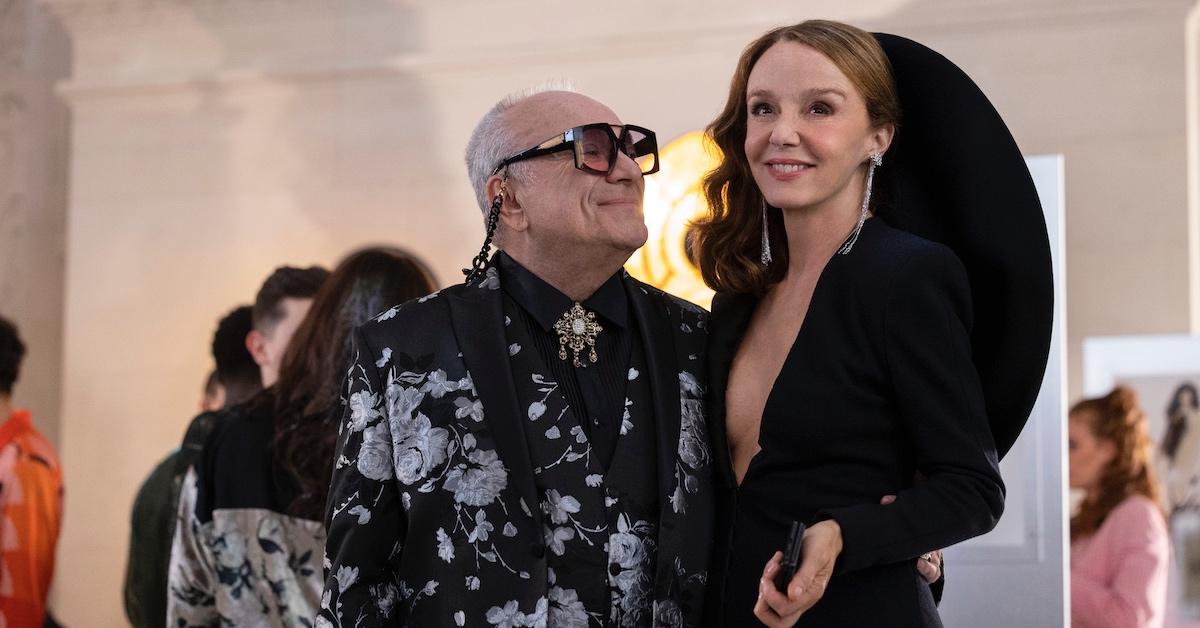 Last, but certainly not least, House Beautiful shares that Musée des Arts Décoratifs was another filming location for the series. The museum is home to over 5,000 pieces ranging from furniture to designer clothing.
Additionally, TimeOut shares that other historical landmarks such as Place Juliette Gréco, Place de la Concorde, and Tuileries Gardens were all used for production.
Season 3 of Emily in Paris is available to stream on Netflix.