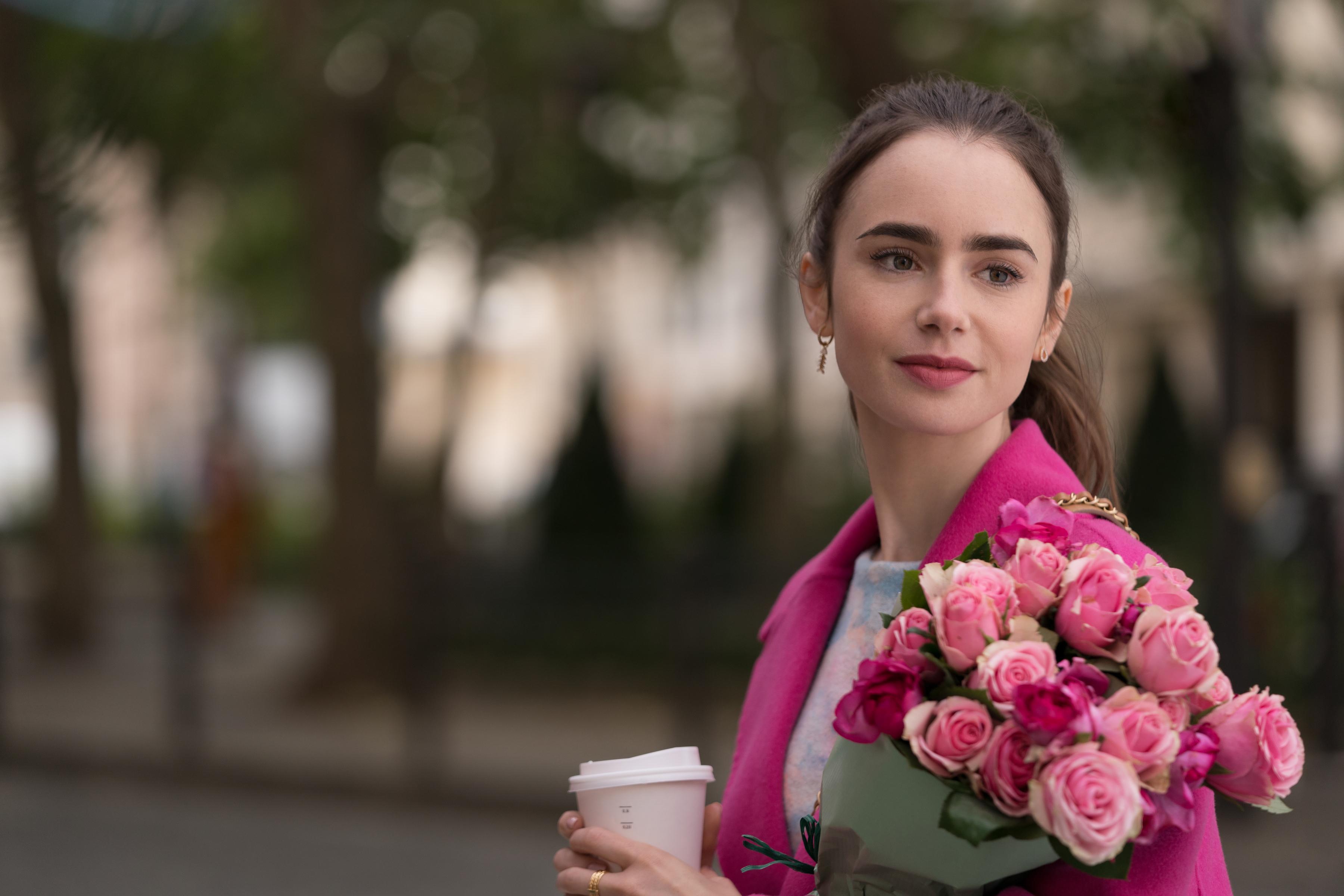 If You're Thinking of Being 'Emily in Paris' for Halloween, You're Not Alone
Even though Halloween parties are kind of canceled this year because of the seemingly never-ending COVID-19 pandemic, that doesn't mean you still can't dress up! Halloween parties may be canceled, but you can't cancel the Halloween spirit, right? Spooky season is still upon us.
Article continues below advertisement
With that comes the daunting task of picking the perfect Halloween costume. Considering the year has given us all enough content to have a long list of ideas to pick from, there are some easy, less spooky options that might just be the perfect fit! Emily in Paris was a huge hit on Netflix and pulling off her fashionable looks is easier than you might think.
Emily's life in the show is charming and includes a very attractive love interest so why would you not want to dress up as her for Halloween? We have some of her best looks that you could copy from the show!
Article continues below advertisement
The Red Beret Look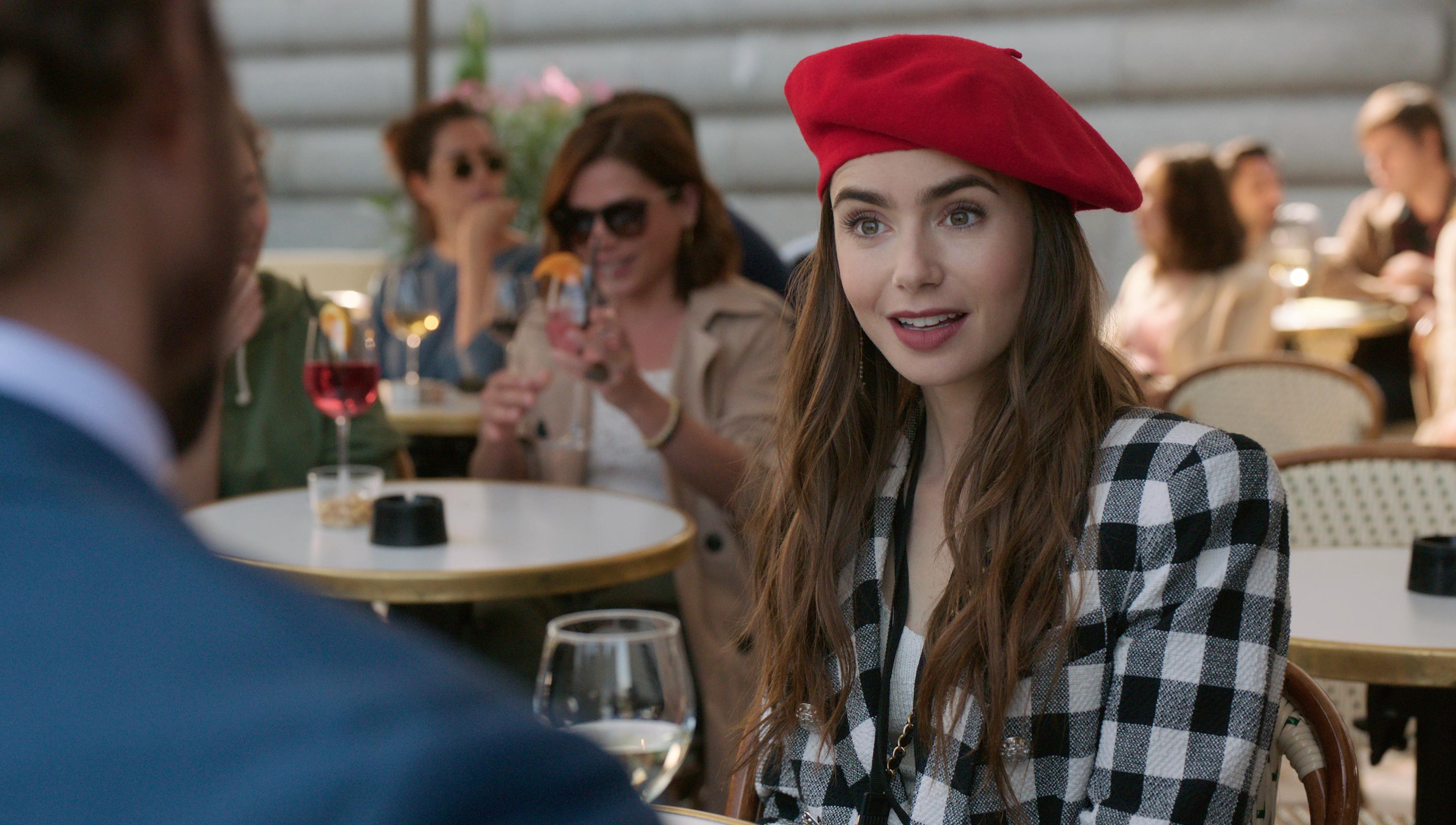 In what could arguably be the most iconic outfit of Emily's from Emily in Paris, her red beret look may be the most recognizable if you don't want to end up explaining what your costume is to every person you see. Emily wore the statement piece along with a black and white checkered blazer and a crossbody purse.
Emily's Plaid Travel Outfit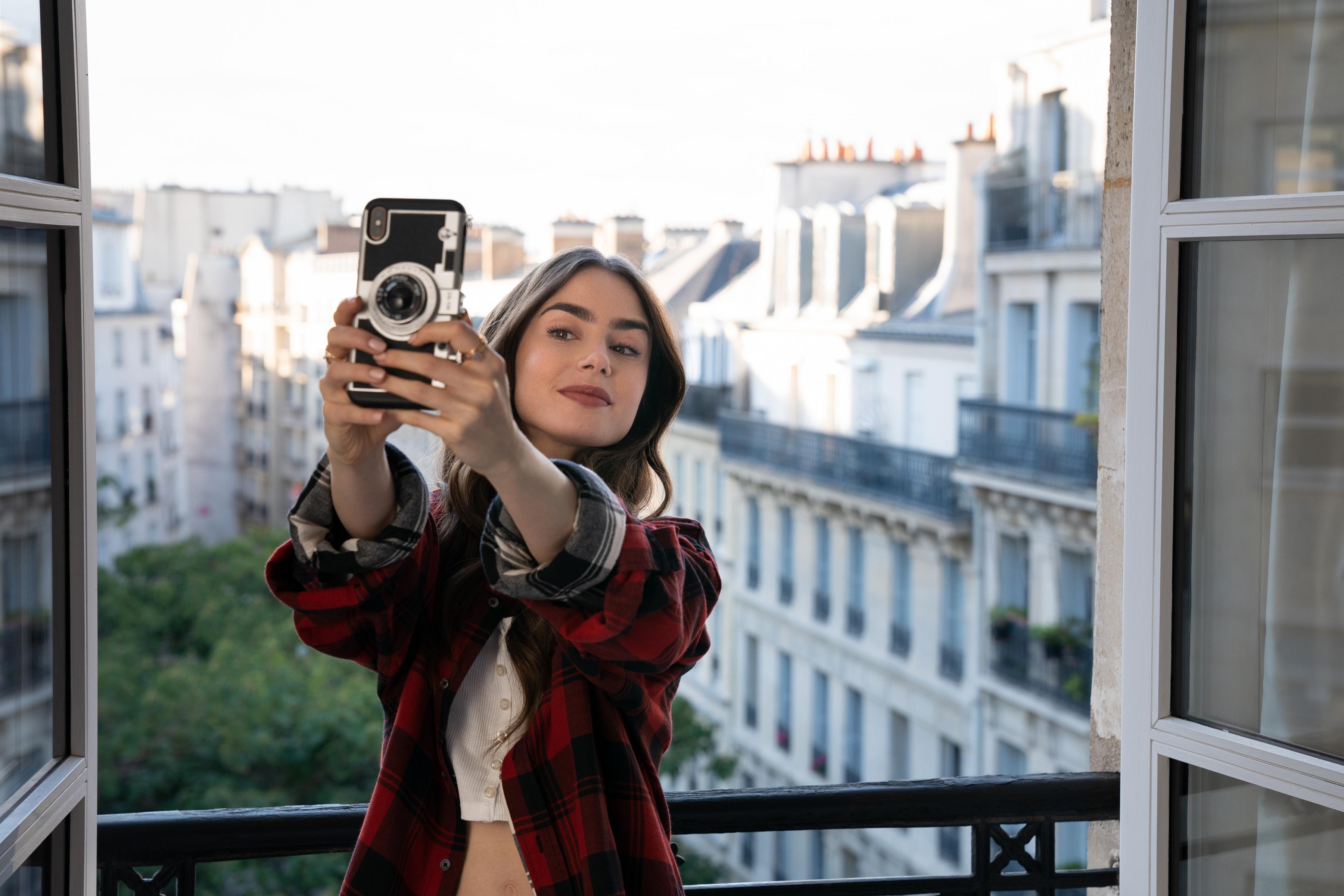 Emily obviously considered comfort over fashion when she flew from the U.S. to Paris when she donned her double flannel with rolled sleeves and a pair of jeans. Also: make sure you're constantly taking selfies if you really want to look the part.
Article continues below advertisement
The Pink Coat Look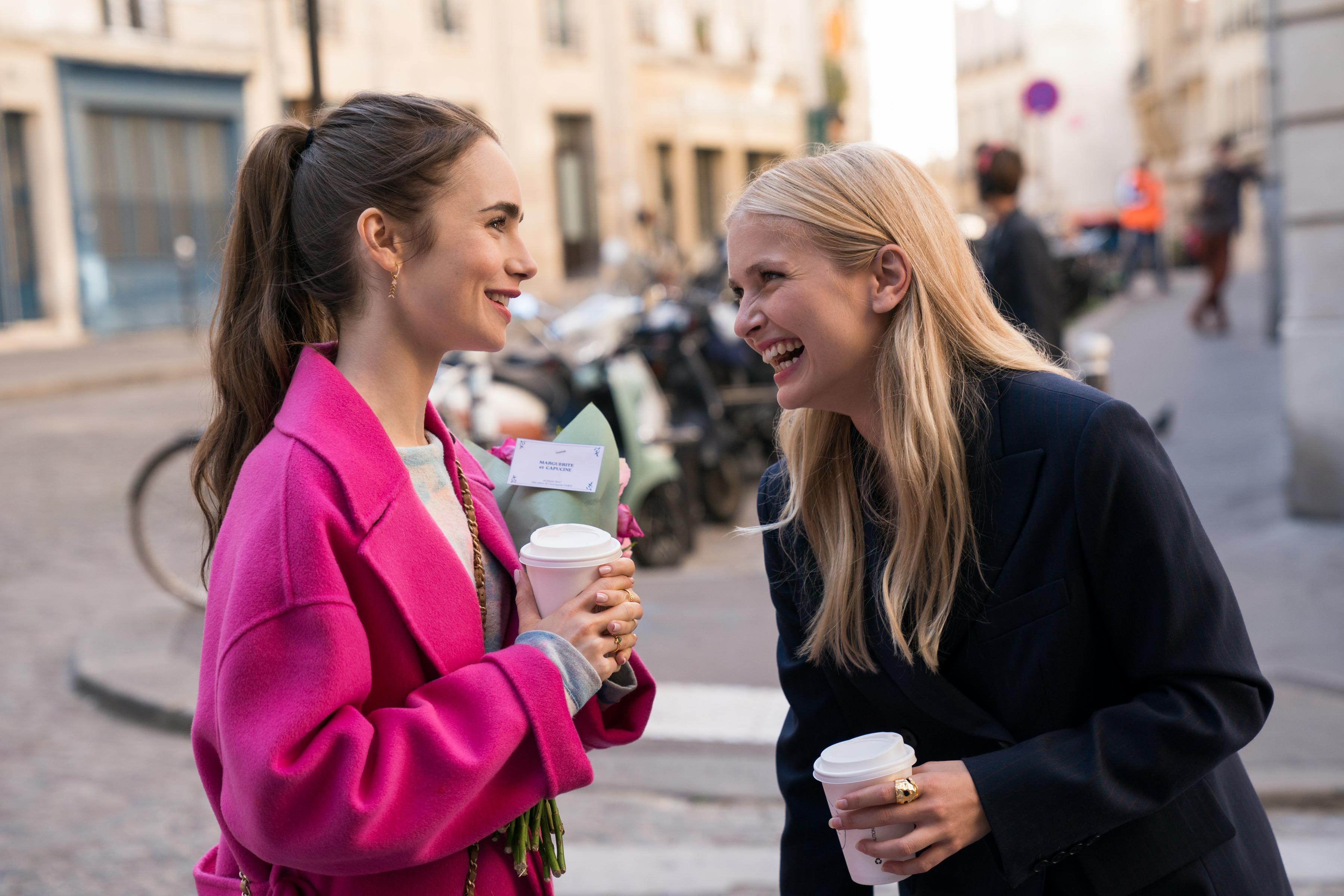 This may be the easiest of Emily's looks to pull off because all you need is a pink coat. You could even wear sweats underneath! Swoop your hair up into a ponytail, grab some Starbucks, and call it a day.
The Black Glam Dress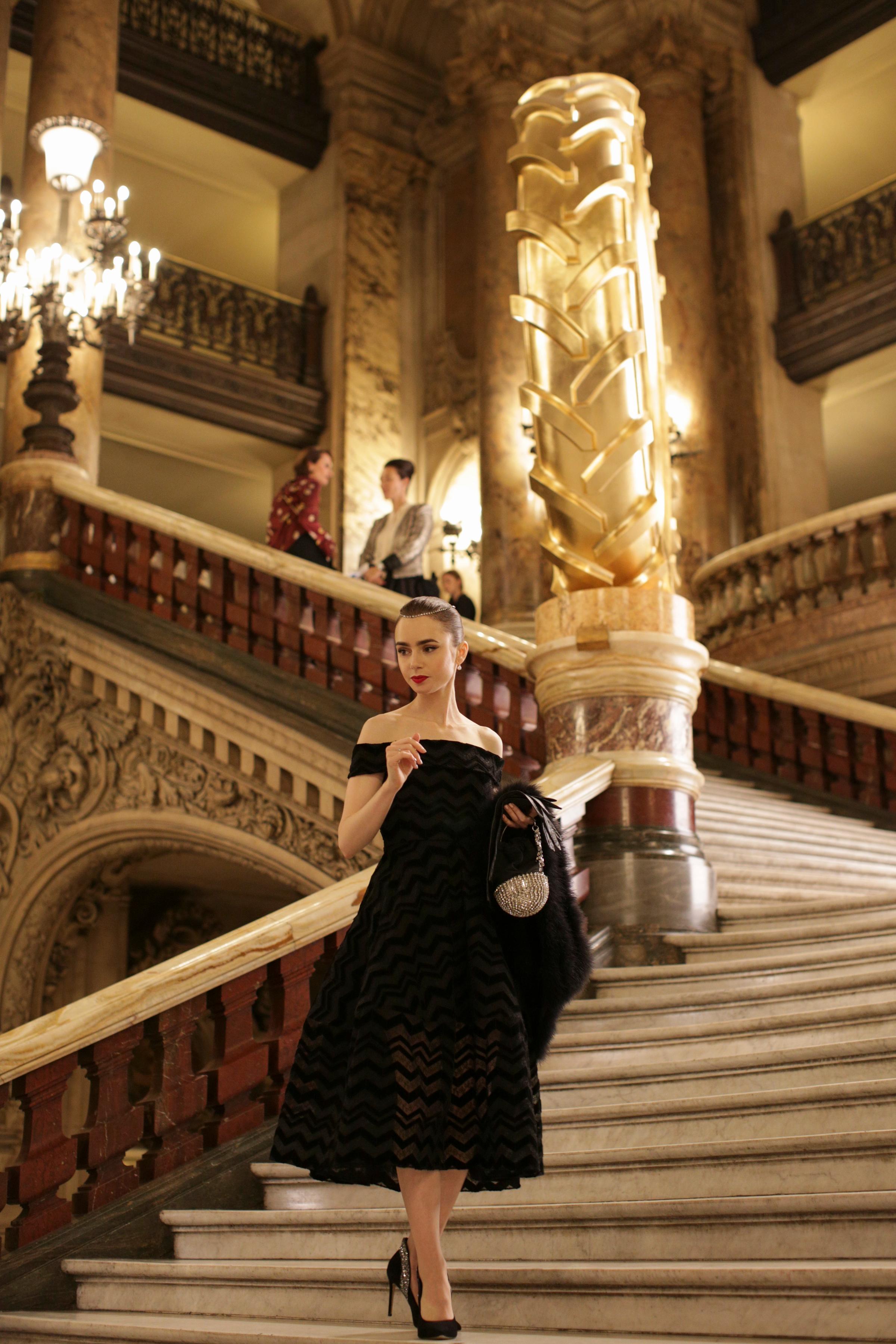 Everyone already owns a little black dress, right? So this outfit might not even require a trip to the store or Amazon! Emily stuns in a sheer, off-the-shoulder Christian Siriano dress. This one could be easily replicated on a budget.
Article continues below advertisement
Twitter is ready to be 'Emily in Paris' for Halloween.
Twitter is already abuzz with many Emily in Paris fans gearing up to be her (or some version of her) for Halloween, but, of course, some can't help just poking fun at the show. "Gonna dress up as Emily in Paris for Halloween and just walk around my house saying 'bon jUR,'" one user wrote.
Article continues below advertisement
Another Emily in Paris viewer wrote, "I'm being Emily in Paris for Halloween aka getting wine drunk in my house and randomly saying the words 'social media engagement.'"
Another Twitter user wrote that they were happy no one is actually having a "real" Halloween this year because everyone is going to end up being some version of Emily in Paris. "The literal ONLY solitary silver lining of Halloween being cancelled this year is that no one will be subjected to seeing every basic's homespun Emily in Paris outfit attempts," she wrote.