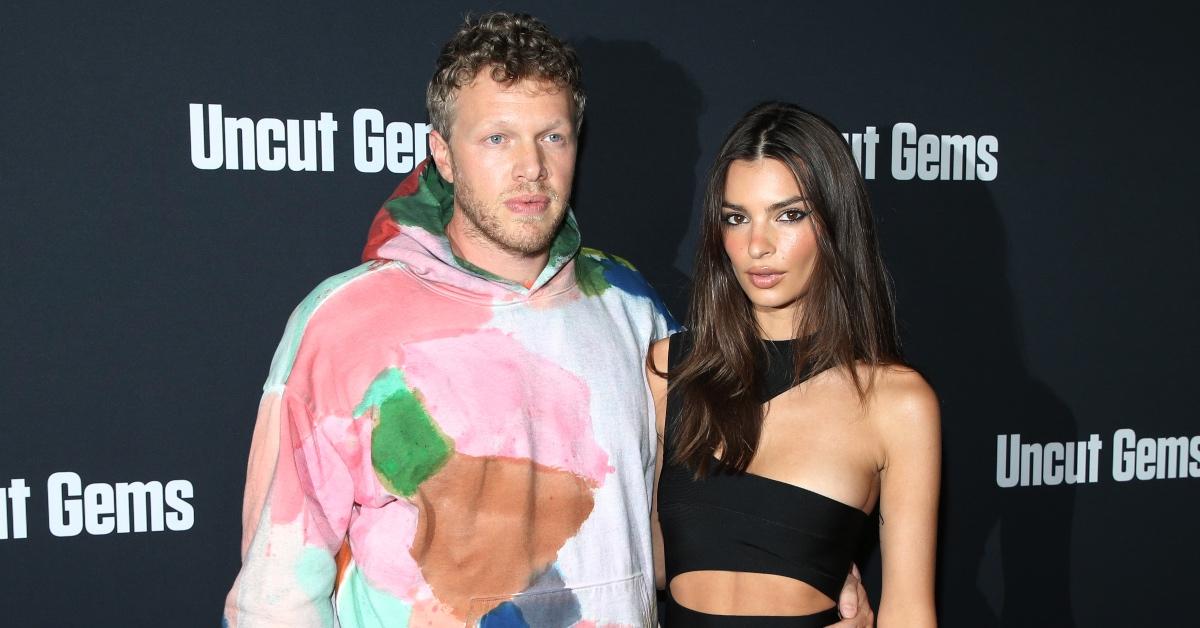 EmRata and Sebastian Bear-McClard Are Divorcing After Four Years of Marriage
Fans were shocked when model Emily Ratajkowski announced a new relationship with film producer Sebastian Bear-McClard in February 2018, but even more shocked when the pair tied the knot two weeks later.
In 2021, the pair welcomed their first child, a son named Sylvester.
Article continues below advertisement
Although their relationship has been the picture of marital bliss, new reports of divorce have rocked Hollywood once more. Are Emily and Sebastian getting a divorce? And what about those cheating rumors? Here's everything you need to know.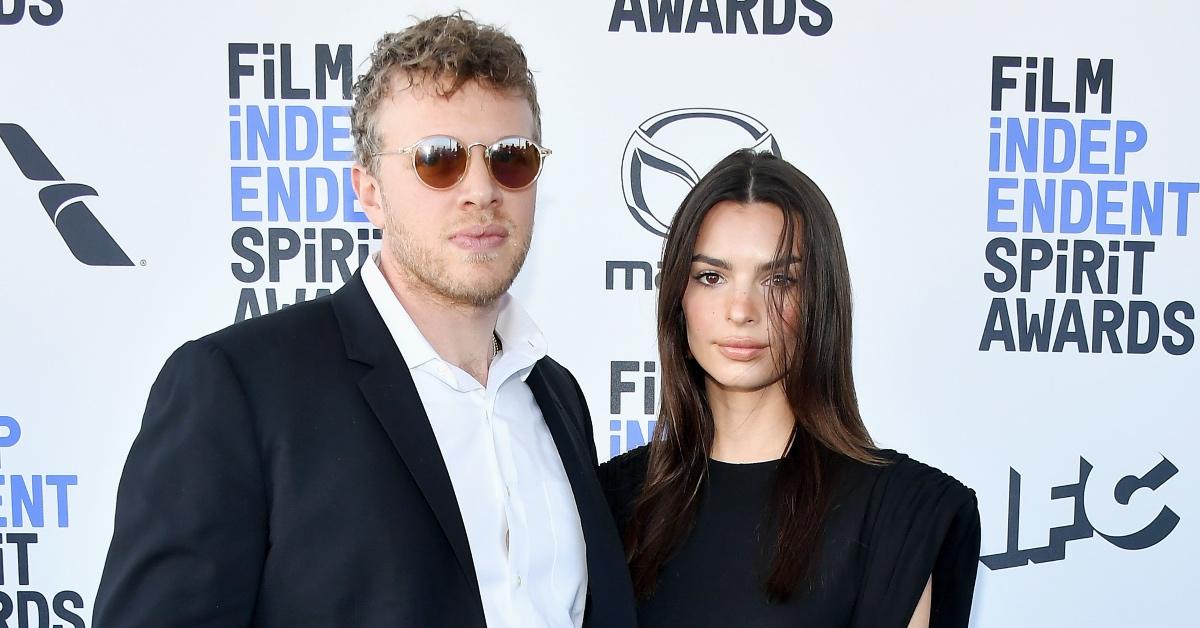 Article continues below advertisement
Emily Ratajkowski and husband Sebastian Bear-McClard are getting a divorce.
Unfortunately, family life hasn't been all fun and games because Emily and Sebastian have split after four years of marriage. A source close to EmRata confirmed to People that the couple has decided to go their separate ways.
"They split recently. It was Em's decision. She is doing okay. She is strong and focused on her son. She loves being a mom," the insider told the outlet, adding that the model plans to file for divorce.
This news comes just days after Emily was spotted without her wedding ring on July 14, 2022.
As expected, rumors began to circulate, and by July 15, an inside source reported to Page Six that the Gone Girl actress was planning on divorcing her husband of four years over serial cheating allegations.
Article continues below advertisement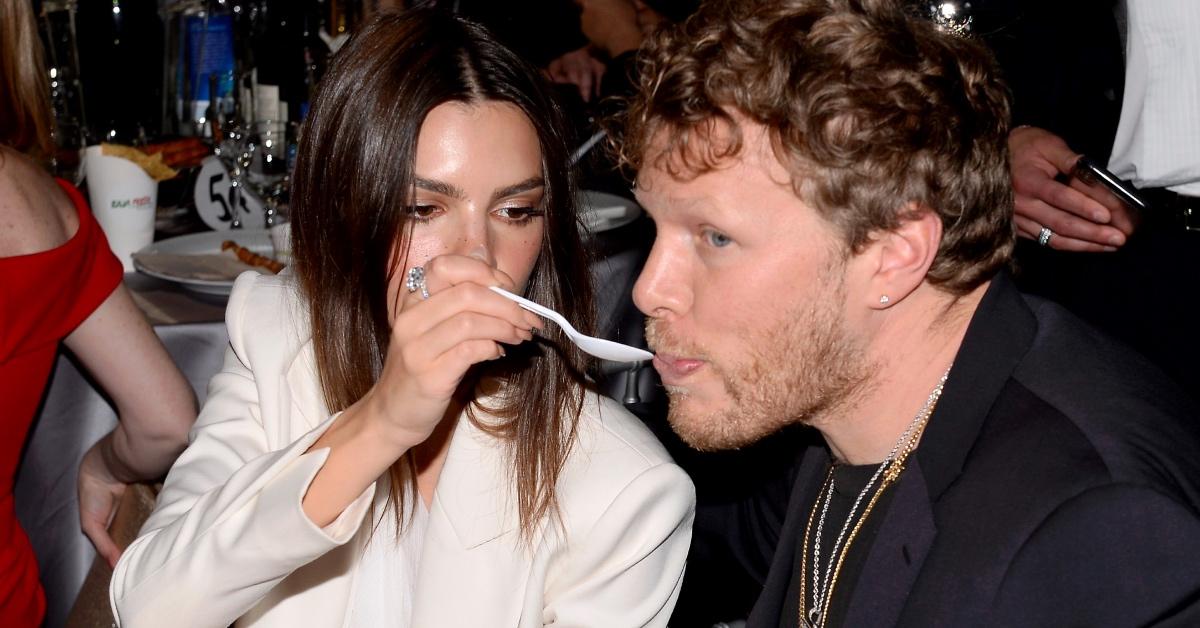 "Yeah, he cheated," the source claims. "He's a serial cheater. It's gross. He's a dog."
Previously, rumors of Sebastian's infidelity appeared in gossip outlets such as Deux Moi, but the rumors continue to be unconfirmed.
Since then, fans on the internet had a lot to say about Emily's divorce.
Article continues below advertisement
One user wrote on Twitter in disbelief, "Emily Ratajkowski's husband cheated on her? I didn't even know you could do that." The same user later added, "I would be heaving and crying at her feet every day if I was [her husband]."
"So you're telling me Beyoncé's, Shakira's, and Emily Ratajkowski's husbands ALL cheated on them??? Literally say no more that's all I need to know about men," another user commented.
One fan summarized the situation: "Imagine by some miracle Emily Ratajkowski, who's already unbelievably way out of your league, agrees to marry you, and then you literally cheat on her. On HER. What the f--k."
Article continues below advertisement
Emily and Sebastian got married after a few weeks of dating.
On The Tonight Show With Jimmy Fallon in April 2018, Emily explained the circumstances surrounding her shotgun wedding. "I thought about it for about 30 seconds," Emily joked. "No, it was a city hall courthouse wedding. I guess I didn't know what I always wanted to do, which is maybe why it was so untraditional."
She also said that when Sebastian initially proposed, he didn't have a ring, so he used a paper clip instead.
"He proposed to me at Minetta Tavern [in New York City]," she said. "He didn't have a ring, so I was like, 'Mmm, nah.' And then he took the paper clip that the bill was paid with and made me a ring, which I actually thought was really romantic." The pair later made their own rings out of hammered gold.
Article continues below advertisement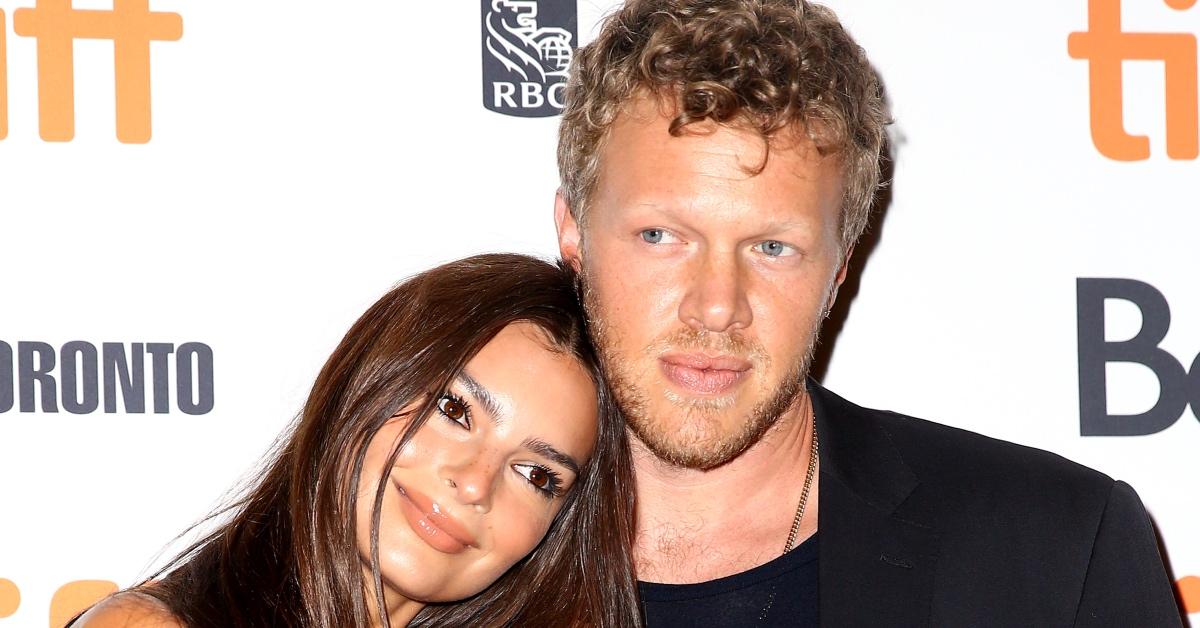 Emily revealed in October 2020 that she was pregnant, announcing the news with a video directed by Lena Dunham and accompanying essay for Vogue. In March 2021, Sylvester Apollo Bear was born.
Hopefully, the former couple can figure out a proper way to co-parent their adorable son.