Emily Valentine Is Back on '90210' and Stirring Up Trouble Just Like the Old Days
Emily Valentine is back on '90210' and ready to start causing trouble once more for the West Beverly High alums. Details on her character now.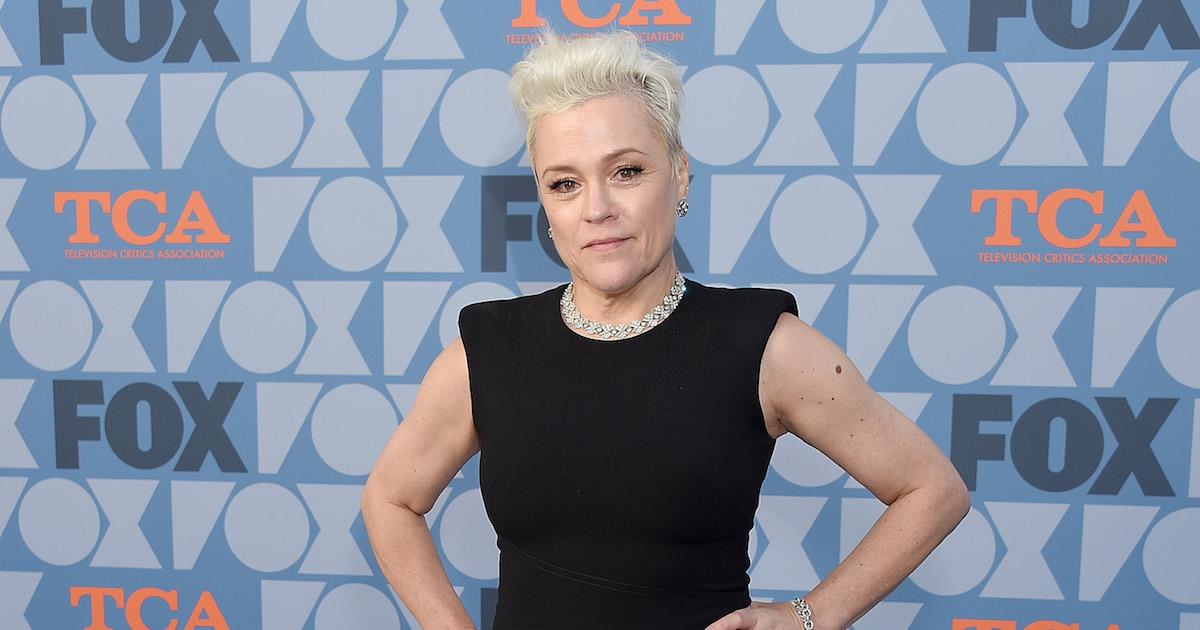 Nostalgia is certainly in the air for the Beverly Hills 90210 reboot, as nearly every main character from the original show reprised their roles. The reboot has caused a lot of buzz in the media, as we have learned more about what the characters and the "actors" have been up to since the show went off the air in 2000.
Article continues below advertisement
Though there were a fair share of troublesome supporting characters on the show, none could surpass the influence of Emily Valentine. Christine Elise played Emily during the show's original run, and she's set to take on the role again in the August 21 episode. Here's a refresher on Emily Valentine from 90210 and what Christine has been up to since the show originally aired.
Emily Valentine dated Brandon and slipped drugs into his drink.
Brandon Walsh (Jason Priestley) had arguably the most love interests on the show, so don't blame yourself if you don't remember every girl he romanced. Emily first came on the show during the second season, when she moved to Beverly Hills. Brandon was immediately struck by her, as her grungy look and short bleach blonde hair was a sharp contrast from the other girls at school.
Article continues below advertisement
Emily definitely played the field and went on dates with both Dylan (Luke Perry) and Brandon within a night of each other, which really angered Brenda. When Brenda tried to sabotage Emily's reputation at West Beverly High, Brandon realized that he really cared for Emily, and the two began dating. Their relationship took a dramatic turn when Emily took Brandon and the rest of his friends to an underground rave party.
Article continues below advertisement
Brandon refused to do drugs at the rave, even though Emily wanted to as a way to further bond with her new beau. She ended up slipping the drug U4EA into his drink without him knowing, leading him to trip for the rest of the party. Brandon then couldn't drive home from the rave, and his car got smashed and vandalized. He broke up with Emily for slipping the drug to him, and Emily snapped.
Emily creepily stalked Brandon and his family after their breakup by constantly calling his house and baking him a cake. After she tried to burn down a float for a high school parade, she was sent to an institution. It's not the last we see of Emily, however, as Brandon sought her out when he was in college a few years later in the fourth season. She also came back in the fifth season, but she told Brandon to remain faithful to Kelly (Jennie Garth), who he was engaged to at the time.
Article continues below advertisement
The last appearance of Emily was during the fifth season, meaning there were five more years of the show where Emily wasn't even mentioned. So what did Christine Elise do after 90210?
Christine and Jason Priestley dated in real life.
The chemistry between Emily and Brandon translated into reality too. Jason and Christine dated for five years, between 1992 and 1997, and the pair even lived together in Hollywood. Jason wrote in his book about how his relationship with the actress was his first real adult relationship, and that she helped him tame his partying ways (which is a complete turn from what happened on the show).
Article continues below advertisement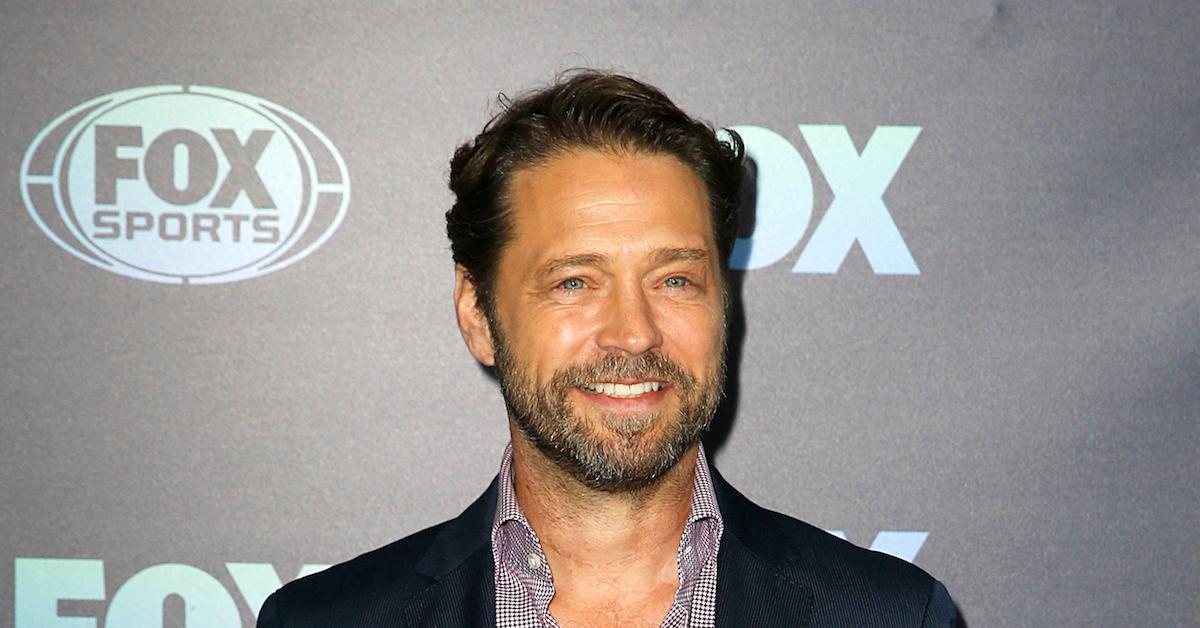 Since her spot on 90210, Christine has developed a passion for photography. She also appeared in the Chucky film series, which concluded in 2017. She had some guest-starring roles on shows like Castle, Charmed, and Law and Order: SVU. She also runs a food blog called "Delightful Delicious Delovely" and she does a vegan cooking show on YouTube. She still has her signature short blonde hair, too.
Article continues below advertisement
What is Emily Valentine's role on the 90210 reboot?
The 90210 reboot has been labeled as a show within a show, as the actors play exaggerated versions of themselves, instead of their actual former characters (confusing, we know).
Christine has said that she is playing an extreme version of herself, and that her "character" will also cause some drama for the other cast members. It will be interesting to see if her former romance with Jason is mentioned on the show, because that could definitely cause some issues.
Article continues below advertisement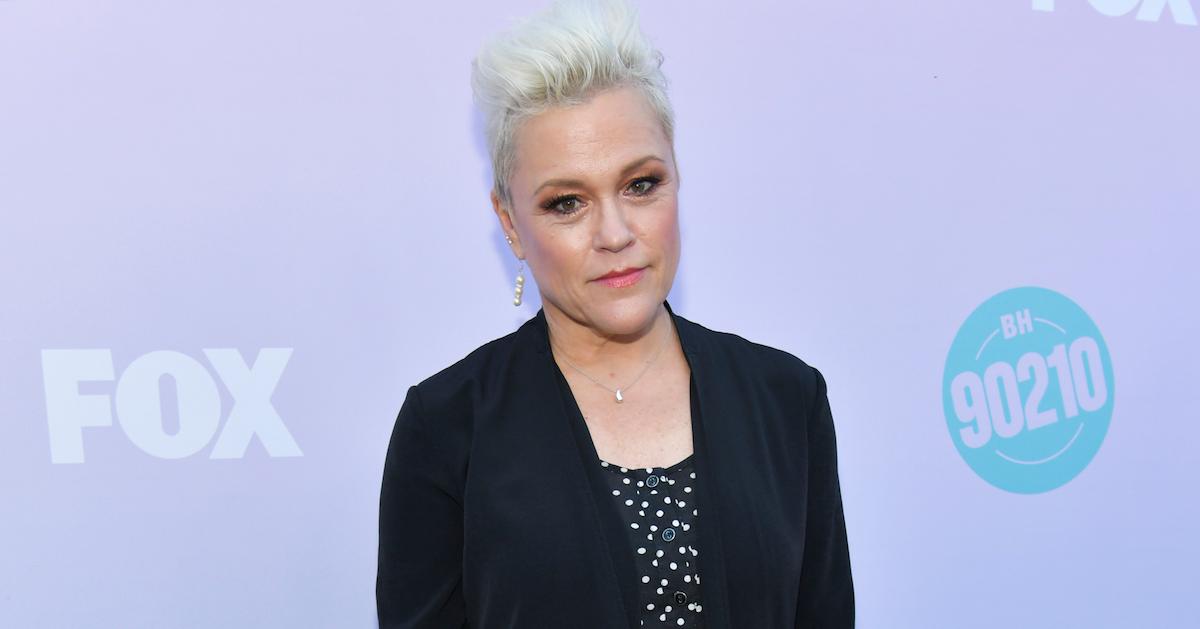 The 90210 reboot airs on Wednesdays at 9 p.m. on Fox.