This Is Why Shannen Doherty Was Written off 'Beverly Hills 90210'
Shannen Doherty was a popular cast member of 'Beverly Hills 90210,' so why did she leave the show? Details on the drama that caused her exit.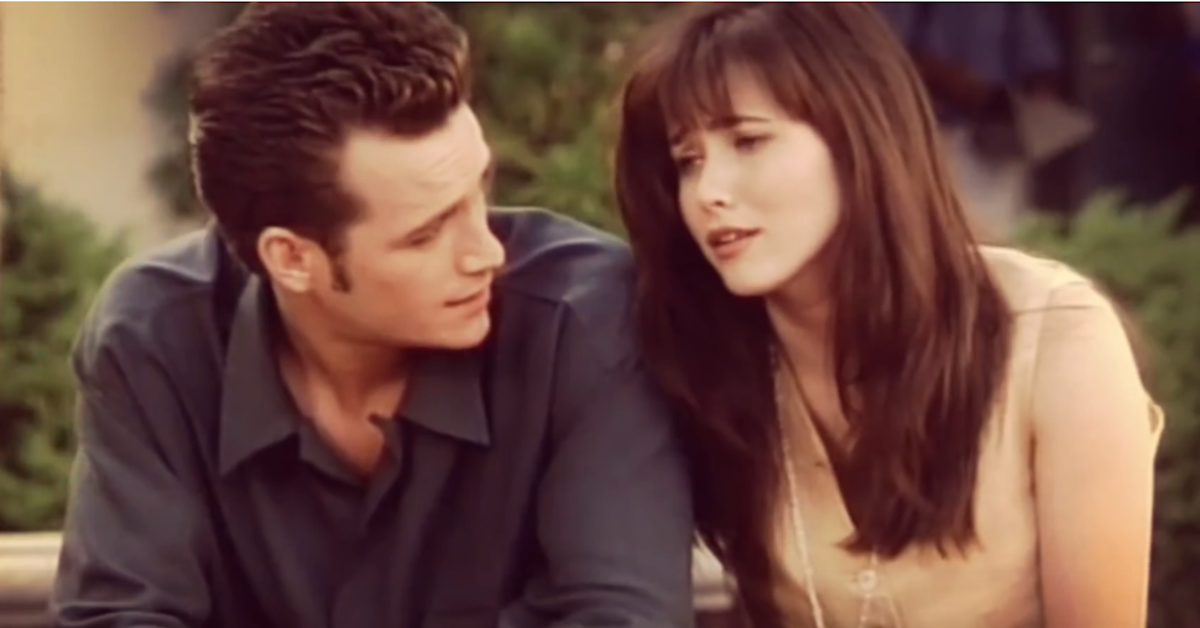 The ole' TV write-off. If you've watched a soap opera or two, then you're very familiar with the phenomenon. Main characters or fan favorites inexplicably end up dead or gone from the show in a blink of an eye. In many instances, it's like they were never a part of the program to begin with.
Article continues below advertisement
Different shows handle these smash-cut departures differently. Grey's Anatomy's Sandra Oh exited the show on good terms, and her character is still referenced in the program. Shannen Doherty's exit from Beverly Hills 90210, however, was not as warm and fuzzy as Cristina Yang's.
There's been a lot of buzz surrounding the 90210 reboot, mainly because everyone is still obsessed with '90's nostalgia. But another more tragic reason is because the original show's standout, Luke Perry died unexpectedly due to a stroke and one of his last credits was in Once Upon a Time in Hollywood.
Article continues below advertisement
He makes a cameo in the film and offers up a wonderful performance in a scene opposite Leonardo DiCaprio. In fact, both Brad and Leo gushed about how excited they were to work with him on the movie, as he was someone they looked up to early on in their acting careers.
All of the hullabaloo surrounding the reboot naturally had folks searching the back catalogs of former episodes to ready themselves for when the new show drops. This had fans noticing that Brenda Walsh, one of the show's primary characters, was cast off after the Season 3 finale. It didn't make sense. The actress was a beloved character on arguably the most popular TV show at the time.
So why did Shannen Doherty leave Beverly Hills 90210?
Article continues below advertisement
Actress and daughter of the show's producer, Tori Spelling, served up some tea on Celebrity Lie Detector, a Lifetime special. On the show, Tori basically said that she was the one responsible for Shannen being booted from the show due to various factors. A primary one, however, was that Shannen got into an altercation that came to blows between her and Jennie Garth, who played Kelly Taylor.
Article continues below advertisement
After multiple incidents, Tori went to her father, TV legend Aaron Spelling, and explained the situation to him, saying that Shannen needed to be removed from the show. He listened to his daughter, and Brenda Walsh was a character no more on 90210.
Interestingly enough, however, Tori said that her and Shannen never had any problems with one another. In fact, the nature of their relationship seemed quite pleasant.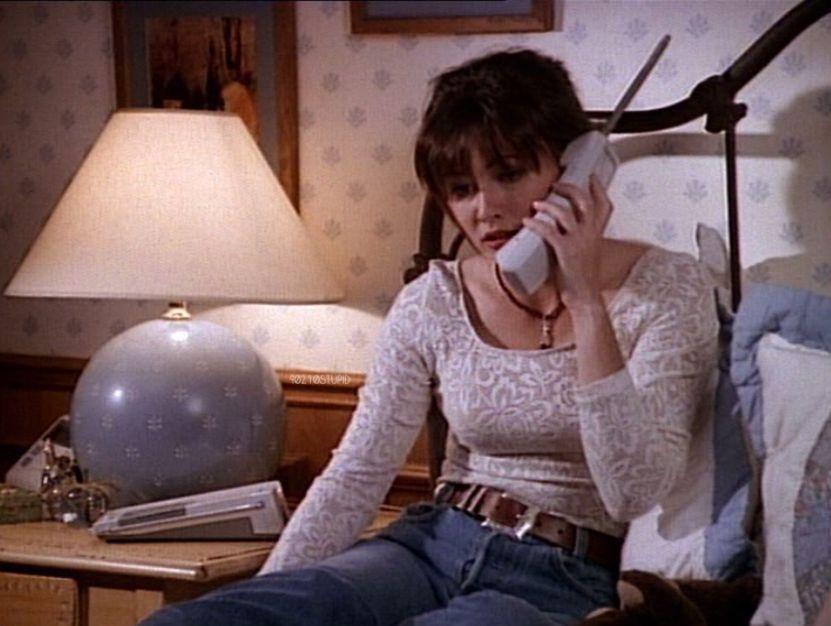 Article continues below advertisement
"I felt like I was a part of something... a movement… that cost someone their livelihood. Was she a horrible person? No — she was one of the best friends I ever had," Tori said.
Similarly, Jennie and Shannen said that they buried the hatchet a long time ago, and are very chummy these days. She referred to their relationship as a "gasoline and a match" type of camaraderie in her 2014 book, Deep Thoughts from a Hollywood Blonde.
Jennie said that Shannen's departure came as a shock to her and that when she showed up to work one day she just wasn't on the call sheet. There weren't any goodbyes or farewells. Just... nothing.
Shannen would join the cast of another high-profile show some years later when she was hired to perform on Charmed in 1998. But her tenure on the WB program ended almost identically to her exit from 90210.
Article continues below advertisement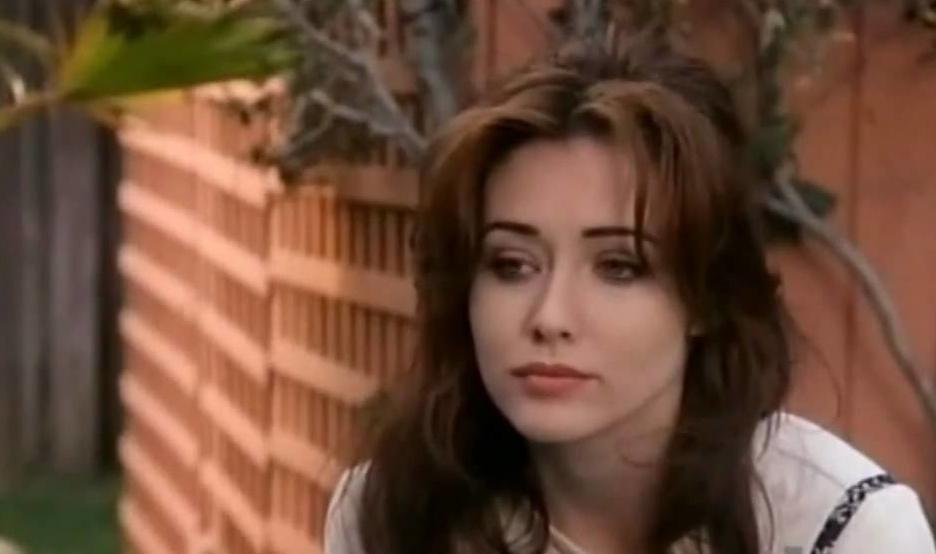 Again, after the third season, Shannen's character was ghosted from the show. The reason? She had an ongoing feud with the show's main character Alyssa Milano. And guess who produced that show as well? Aaron Spelling. Noticing a pattern here?
Shannen says she bears no ill-will to any members of the 90210 cast and recently has been through the ringer. From problems with the law to her cancer battle, she's had a lot on her plate and seems to be handling it all admirably.
Article continues below advertisement
Despite settling old squabbles with her former castmates, Shannen wasn't hired to return for the 90210 reboot, which premieres on August 7, 2019.
The plot of the reboot is a bit meta: It's a six-episode summer "event" that circles around some of the original cast members trying to get the show back on the air. Yes, so the cast members will be playing themselves in the show.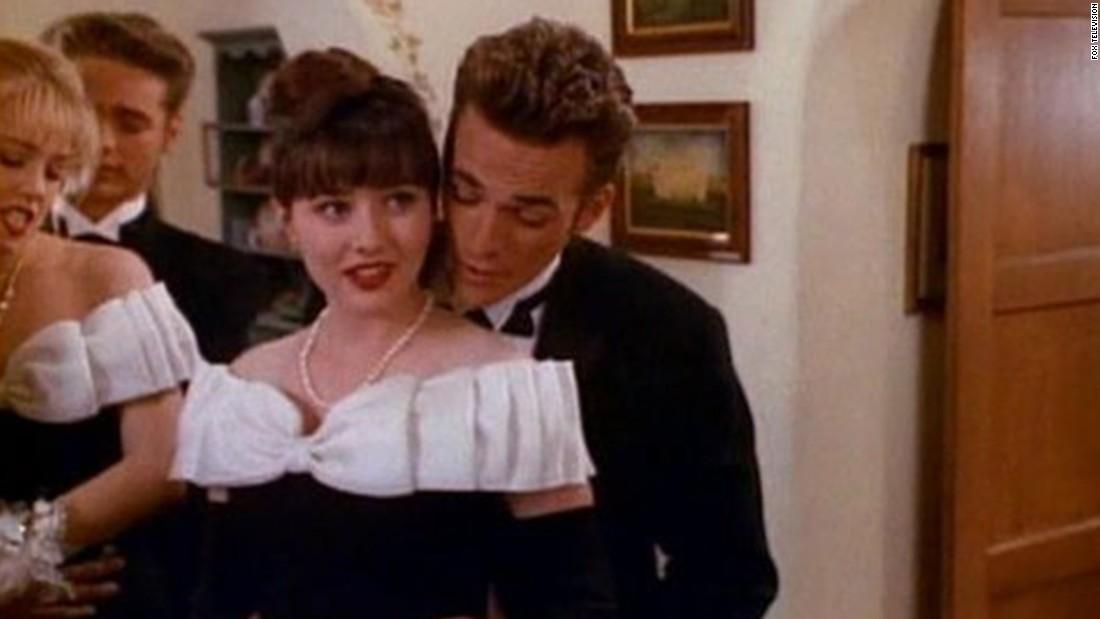 Article continues below advertisement
It's an interesting take, for sure, and one that I think really has the potential to work. For example, when Netflix brought Full House back on air, people were stoked, but then quickly realized what we knew all along: that the show was painfully lame. Just like the original, however, it keeps hitting big numbers.
Which got me to thinking that the actors who portrayed these characters we grew up with are infinitely more fascinating than the situations they play out in the show themselves.
So by "commenting" on their characters, I think it's a great way for Fox to gauge whether or not there's interest for a full-blown series production of the show and also a way to distinguish its soap-opera-ey '90's counterpart to a newer, more modern form of storytelling. Plus it can address certain cast departures/omissions at the same time.
What do you think? Are you excited about the new show? Or should '90's entertainment just stay in the '90s and in our collective nostalgia?