Here's Everything You Need to Know About the Tribute to Luke Perry on 'Riverdale'
Here's everything you need to know about when Luke Perry's tribute on 'Riverdale' is and what to expect in the new season.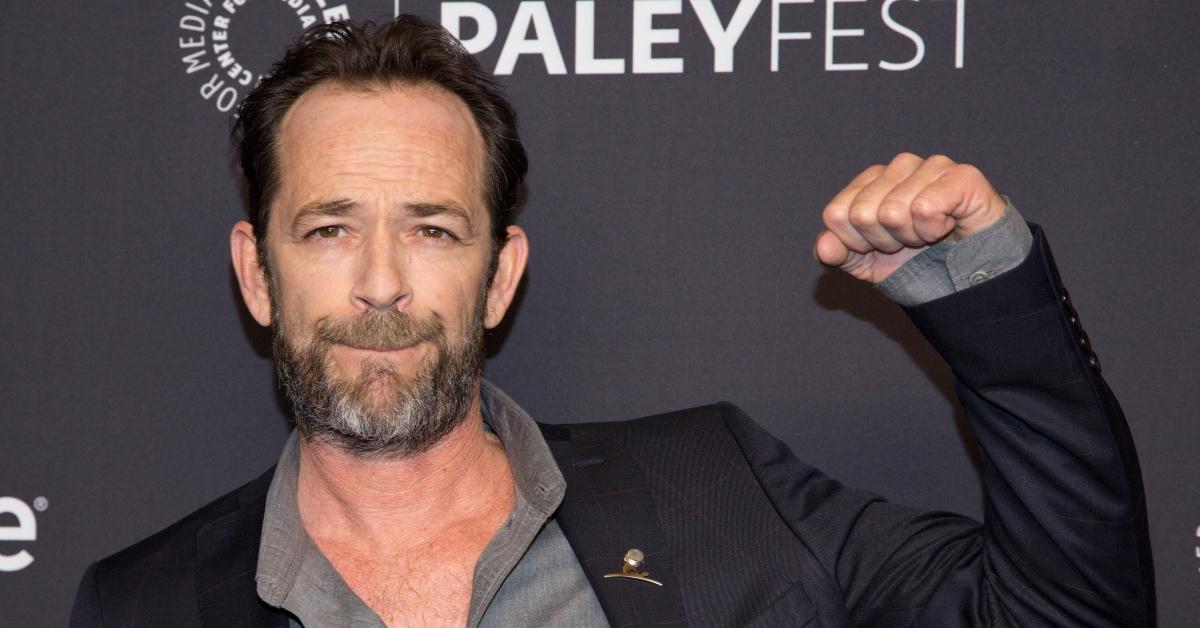 In March of 2019, actor Luke Perry died at 52 from a massive stroke. The actor was well-known for his roles in the popular hit shows Beverly Hills 90210 and the CW series Riverdale.
Article continues below advertisement
Luke Perry left an imprint on fans and friends all over the world. That being said, his latest gig, Riverdale, has chosen to do a tribute to him on Season 4. Riverdale Season 4 will premiere on Oct. 9, 2019 on The CW.
Here's everything you need to know about this upcoming season and tribute to Luke Perry.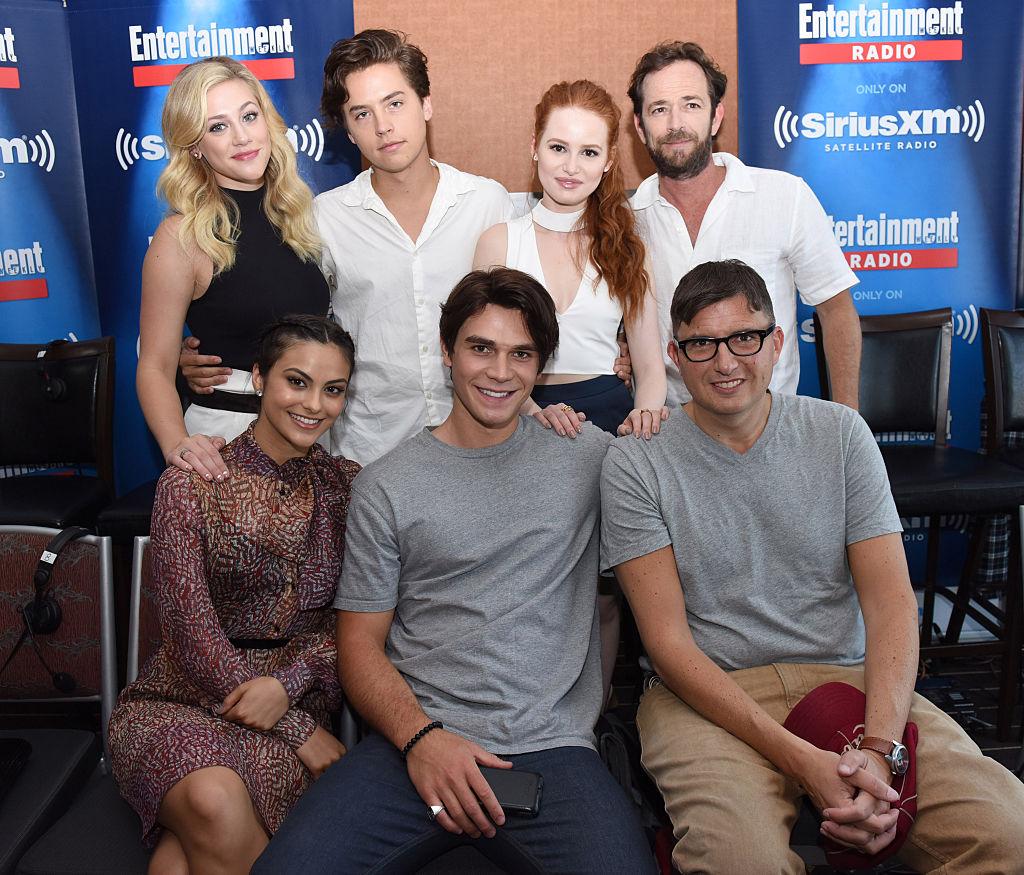 Article continues below advertisement
When is the Luke Perry tribute going to air on Riverdale?
It seems this tribute is going to really give Luke Perry the heartfelt remembrance he deserves, as his old co-stars and friends are teaming up with The CW show to pay homage to him.
At the 2019 San Diego Comic Con, the Riverdale members announced Luke's Beverly Hills 90210 co-star and longtime friend, Shannen Doherty, would be briefly casted into the series as tribute to the late star. Shannen shared on Instagram a picture of the two captioned, "I am deeply honored to pay tribute to Luke on Riverdale. The care in which this show takes in honoring his memory is beautiful. He is missed. Today. Tomorrow. Forever."
Article continues below advertisement
Shannen will appear in an episode titled, "Chapter Fifty-Eight: In Memoriam." According to a press release, the tribute will be a one-hour episode reflecting Luke Perry's "legacy and the indelible imprint his character, Fred Andrews, has on Riverdale." The show's creator Roberto Aguirre-Sacasa said Luke always wanted Shannen to appear on the show since Season 1.
Article continues below advertisement
This will be the most important episode of Riverdale to date. 
On Twitter, Roberto wrote this episode will be "probably the most important episode of #riverdale we'll do this year, if not ever. A tribute to our fallen friend. Thankful for this opportunity to honor Luke & Fred." Following Luke's death, the team released a statement saying they would stop production two days following to mourn his death.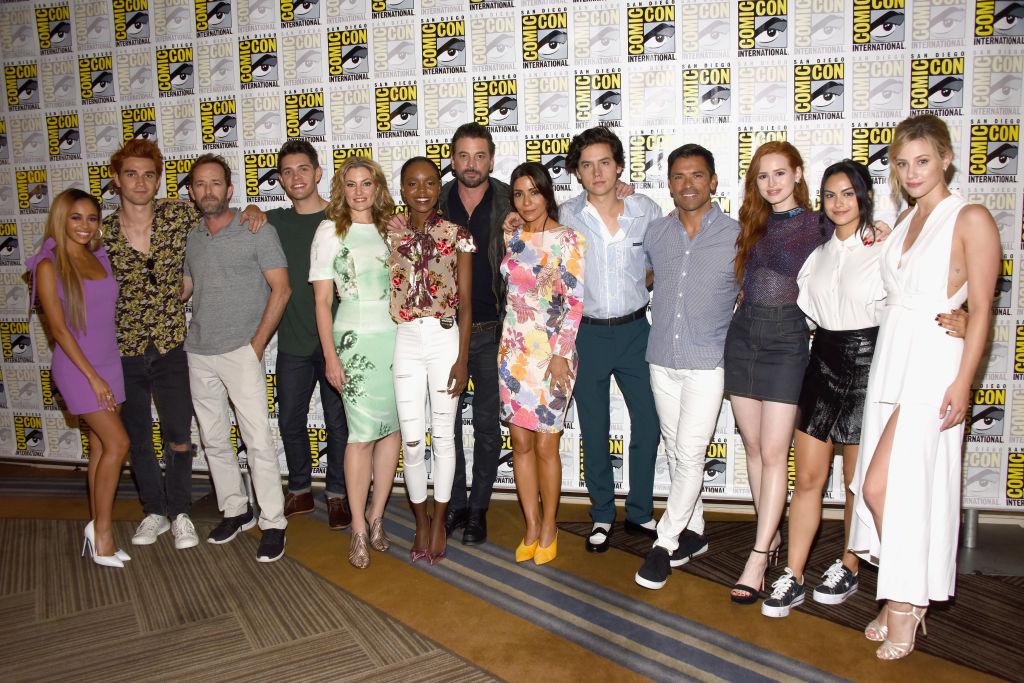 Article continues below advertisement
The statement read, "We are deeply saddened to learn today about the passing of Luke Perry. A beloved member of the Riverdale, Warner Bros., and The CW family, Luke was everything you would hope he would be: an incredibly caring, consummate professional with a giant heart, and a true friend to all."
Luke Perry's memory will live throughout Riverdale for many seasons to come. 
The showrunner said Luke's presence will forever remain throughout the series due to the impact he's had thus far. Robert said, "His spirit —which was so generous and wise and vivacious — we hope will infuse every episode, so in my mind, every episode for the rest of time on Riverdale will have Luke in it."
Article continues below advertisement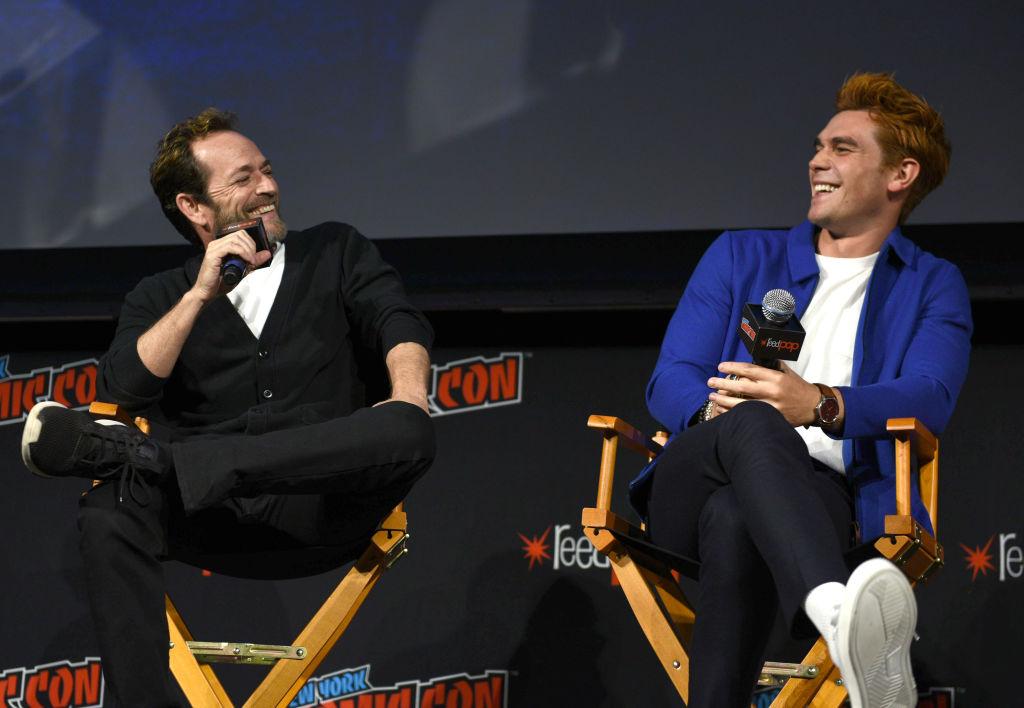 During the last episode of Season 3 titled "Fear the Reaper," Luke made his final appearance aiding his son Archie, played by KJ Apa, after Archie killed his opponent in a boxing ring. The episode ended with Luke's character Fred consoling his son and being the father figure he was both on screen and off of the show.
Watch Luke Perry's tribute and the first episode of Season 4 of Riverdale on The CW on Oct. 9, 2019.