Why Is "Eminem Dead" Trending Online? What Happened to the Rapper
Is Eminem dead? Fans of the Grammy-winning rapper and actor thought so after the phrase began trending online — here's what really happened.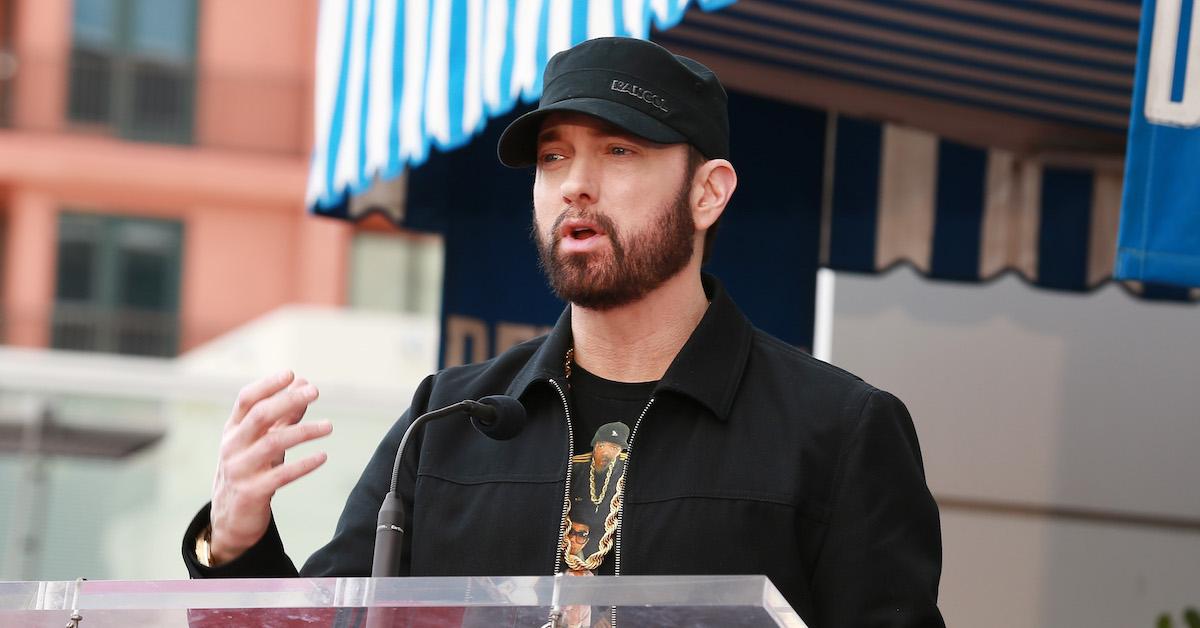 Throughout his career, Eminem has made headlines for numerous reasons, but fans were particularly startled when they believed he was dead. In August 2023, the phrase "Eminem dead" began trending on social media — prompting many people to assume that the Rock and Roll Hall of Famer had passed away.
However, this was quickly revealed to be another death hoax.
Article continues below advertisement
What started the "Eminem dead" rumor in the first place? Continue reading to find out how the phrase got started and what the 8 Mile star's representatives had to say about his fake death.
Interestingly, this isn't the first time this has happened to the Missouri native. There's also some history behind the Eminem death hoax.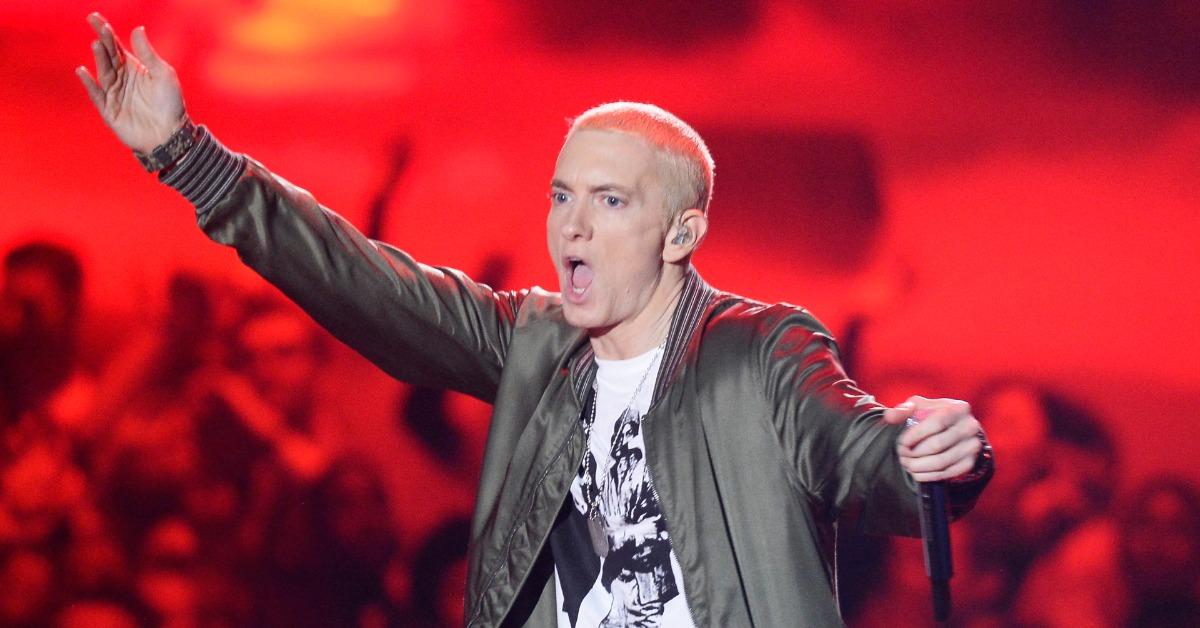 Article continues below advertisement
'Eminem dead' began trending thanks to a random Facebook page.
Per The Sun US, rumors of Eminem's death came from a Facebook page that falsely claimed the rapper had died. Many fans saw the page, entitled "R.I.P Eminem," and assumed that its claims of his demise were true. They took to social media and reacted to the "news," which kept spreading the idea.
But skeptics pointed out that major entertainment outlets never picked up the news, which wouldn't make sense given Eminem's popularity and critical acclaim.
When the hoax made its way to Eminem's management team, they had a straight-to-the-point response: "He's still alive and well. Stop believing what you see on the Internet."
If that sounded overly blunt, it may be because Eminem has been feared dead before. As The Sun pointed out, the 15-time Grammy winner was also the victim of another death hoax less than a year earlier in December 2022, with the #RIPEminem hashtag on Twitter.
Article continues below advertisement
He's also the subject of a bizarre conspiracy theory, which claims that Eminem has been dead since 2006 and replaced with a clone. According to this theory, the secret society known as the Illuminati took a sample of Eminem's DNA and created a copy of the "Lose Yourself" artist, who Eminem fans are seeing today.
The story is part of a wide-ranging belief that many music stars have been cloned, including Britney Spears, Avril Lavigne, and Justin Timberlake.
Article continues below advertisement
Eminem is the latest artist to be involved in a celebrity death hoax.
While Eminem fans are breathing a sigh of relief, they aren't the first fan base to be duped. Social media has made it easier for a celebrity death hoax to happen because comments and speculation can quickly be seen by millions of people online. But that's not the only way that misinformation gets around.
Foo Fighters icon Dave Grohl has been the subject of a death hoax numerous times. Most infamously in 2006, he found out he was "dead" when a friend called his wife Jordyn with condolences.
In 2011, Rolling Stone reported that a Pennsylvania man started a Jon Bon Jovi death hoax because he felt Bon Jovi wasn't paying enough attention to making music.
And in July 2023, "Celine Dion Dead" began to trend and spark anguish among the "My Heart Will Go On" singer's fan base when she was also alive and well.
Celebrity death hoaxes are surprisingly not that rare, but Eminem can now add his name to the lengthy list of performers who have been killed off by the Internet.