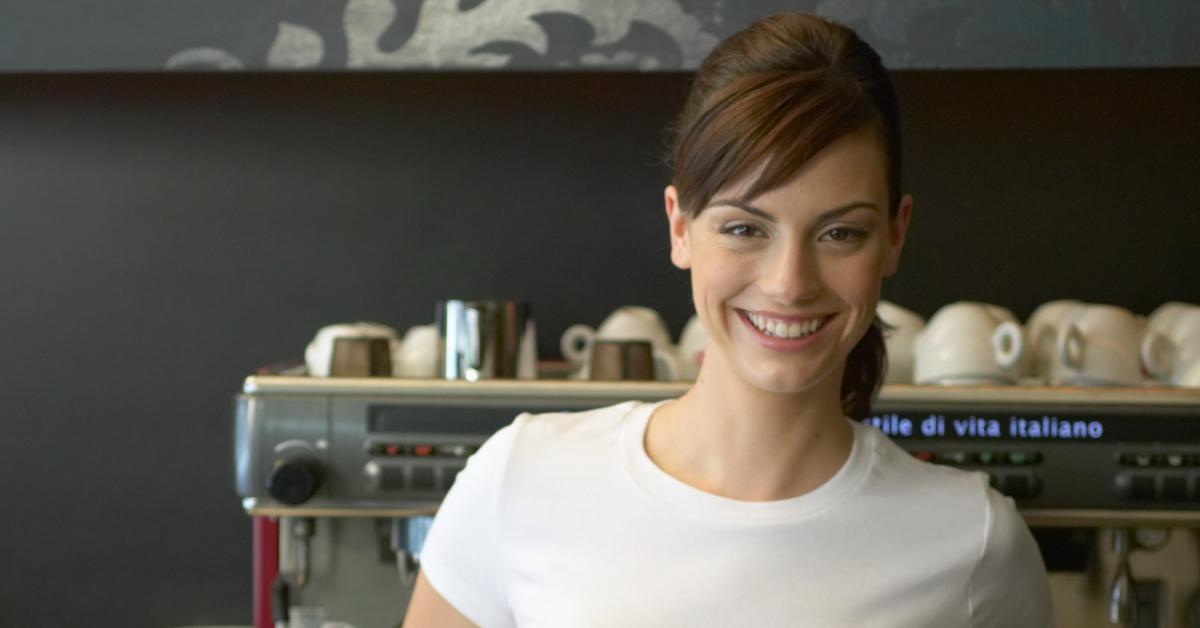 Woman Asks Boss if She Can Come To Work Late to "Hook Up" in Viral TikTok
A woman texted her boss asking if it was all right for her to come into work late so she could hook up on a "spontaneous date."
Sometimes emergencies happen that prevent us from being able to fulfill our obligations at work. Having a family member or close friend get sick, being involved in an accident, or falling ill or (heaven forbid) being incapacitated ourselves usually qualify as acceptable excuses.
Article continues below advertisement
However, in recent years, more folks have been advocating for their mental health, and some businesses are obliging their employees' requests or are taking proactive measures to ensure their workers aren't experiencing burnout.
Caring for one's mental health looks different for everyone, but a good number of folks might argue that having a fulfilling sex life falls under the umbrella of self-care. Which could be the reason why one employee thought it'd be OK to tell their boss she was going to be so she could have sex.
Article continues below advertisement
TikToker Tianna Biggerstaff, who posts under the handle @jbtiannas, posted a text conversation between her and one of her co-workers who let her know she was going to be a little late for her shift because she had a spontaneous date.
Article continues below advertisement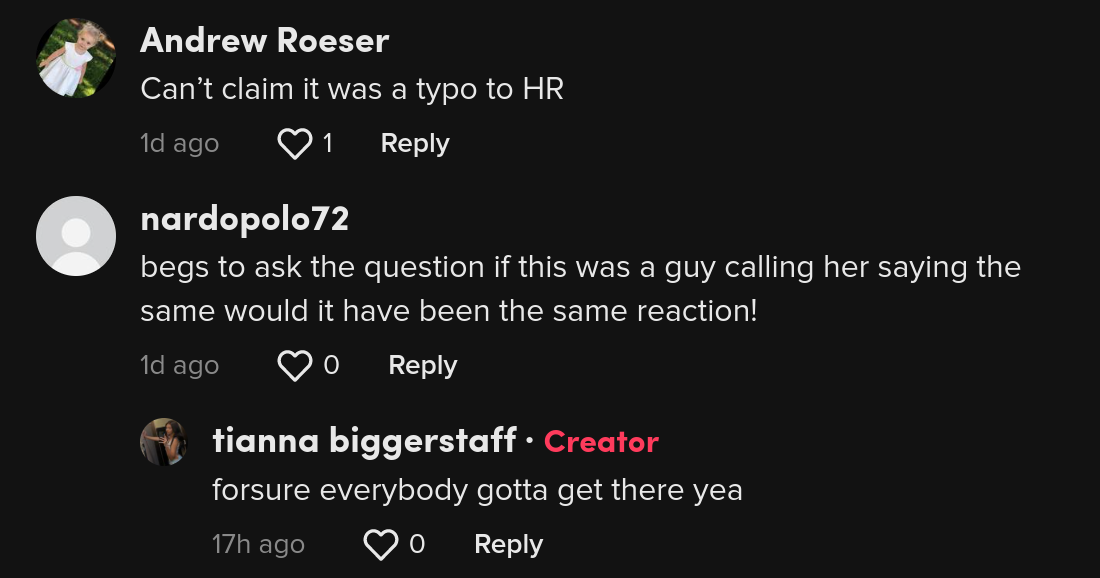 In a voice note in their conversation, the employee said she's trying to "get some yeaaahh" as Tianna stifles her laughter in the viral clip.
Article continues below advertisement

Their discussion begins with a message that reads, "Hey T it's Leila. I'm gonna be a lil late cause there's a lil traffic by my house." The next message is a text from Tianna that was undelivered, but states she isn't at work to help her out. That previous exchange was sent on September 3, 2022.
Article continues below advertisement

The follow-up messages that appear to be screengrabbed, posted, and played to TikTok on the same day. Tianna writes in a text overlay on the post: "pov: you're a shift lead and the servers are overly honest with you."
Article continues below advertisement

Leila says in the voice note: "Um, I was wondering...can I come in like a little bit later tonight at like 7, 7:30 at the very latest? I have a spontaneous date and I'm trying to get some, yeah... so I just might–" and then the video cuts out.
Article continues below advertisement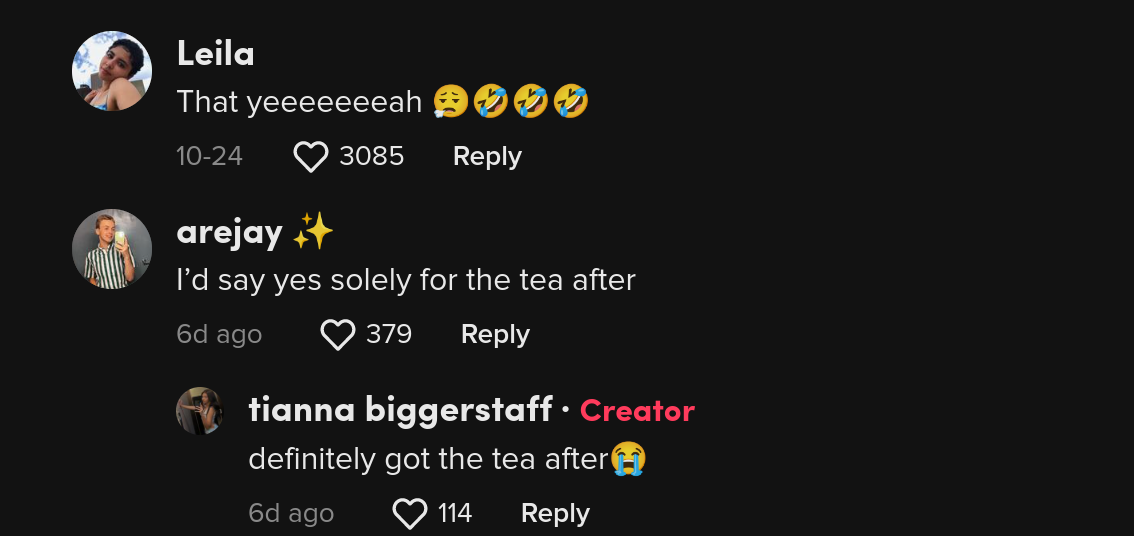 In a follow-up video, it seems like Tianna did approve Leila's request to come in later and posted a clip of the two of them dancing while standing across from one another, in case you and other TikTokers who viewed her post wanted to see the woman who asked to come into work later for some action.
Article continues below advertisement
TikTokers said that if they were a shift lead they would've definitely honored Leila's request, with others saying they would've granted it just to hear "the tea" of what happened between her and her date once she came into work.
Article continues below advertisement

Would you have approved the request and worked a portion of the shift alone to look out for one of your workers? Or would you have said no, because it's not like it's an emergency and told her to just reschedule her date for when she wasn't working?