This Guy Fired His Employees After Discovering They Used Software to Mimic Work
When an employer discovered two of his employees were using software to mimic their work, he fired them. But, was he right in doing so?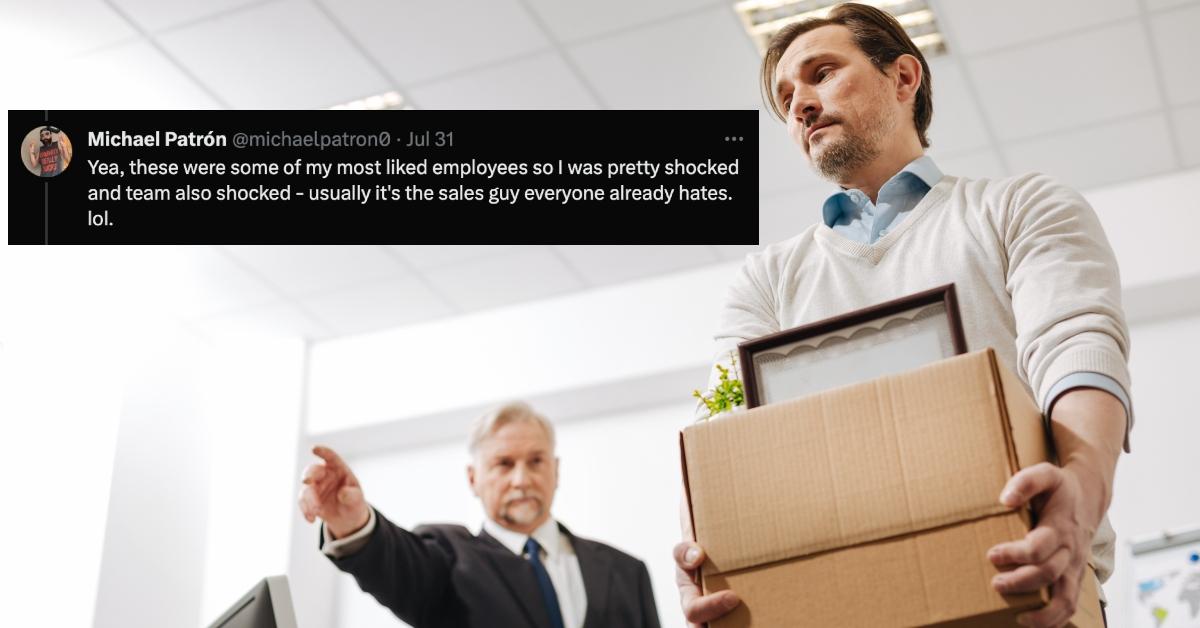 Article continues below advertisement
However, what if employees used the machines to their advantage? Michael Patrón, who goes by @michaelpatron0 on Twitter, had to fire two of his staff after discovering they were using software to mimic their work. Honestly if it's that easy to fool someone, maybe the job isn't necessary. Were these employees just that smart, or did Michael miss a few things? Let's get into it.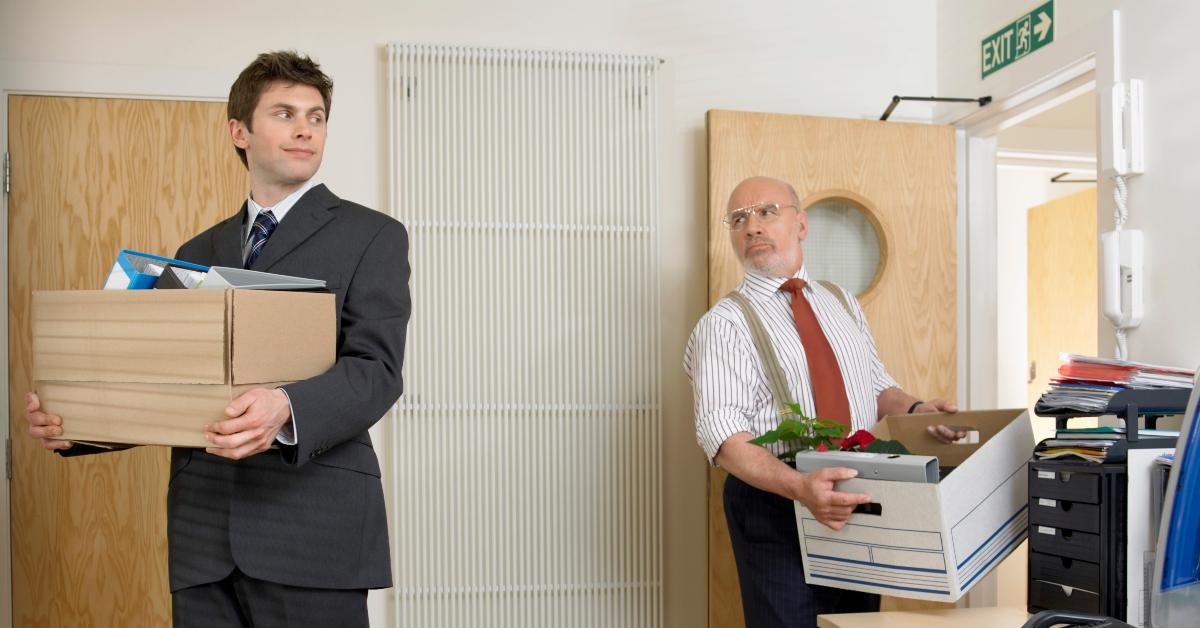 Article continues below advertisement
Are these employees who were fired for using software to mimic work heroes or villains?
"Had to fire two people today," tweeted Michael on July 31, 2023. "These were employees with two-plus years of tenure. They were remote and clocking in, and using software to mimic work but not actually working, probably hundreds of hours of this." He then added, "I liked these people and they were well liked within the company."
He likened this betrayal to being cheated on, remarking again that he very much liked the two individuals he had to let go. It's unclear where Michael works though according to his Twitter bio he is an "eight figure Amazon seller." Apparently that's just someone who sells their goods via Amazon. It would be helpful if Michael included a link to his products. Instead, he links to a YouTube video of the Rick Astley song "Never Gonna Give You Up."
Article continues below advertisement
When asked how he caught his former staff in the aforementioned treacherous behavior, Michael said he used Time Doctor which is a program used to measure and analyze how your team spends its time. On the outside that sounds good, but it kind of sounds like a new and scarier form of micromanaging. Michael even said people were probably going to think he was a monster for using it.
Article continues below advertisement
Apparently he checked Time Doctor after noticing one of the employees never replied to Slacked messages and was consistently missing deadlines. He also "noticed four-plus-hour blocks of no typing, just switching tabs with auto software." This was especially an issue since one worked in human resources and another worked in customer service.

Article continues below advertisement
It took Michael two full months to pick up on what was going on which means he's either overworked, extremely trusting, or a bit of both. Before anyone jumps on his back about violating people's privacy, he does tell employees their screens are being recorded. One person asked if these employees were foreign, which feels a bit xenophobic. They are, though it's unclear why that matters.
What exactly did these employees do for the company?
When one person said they truly don't understand what a human resources department does, Michael was quick to explain. "I had two in HR, obviously one now," he said. "They actually have a ton of work. They do a lot of interview prep and hiring, team building stuff, policies, payroll, etc."
Article continues below advertisement
At the time of his tweet, Michael had 20 employees but was hoping to hire seven more which is where HR comes in. In a tweet reply Michael said he wants folks in human resources to protect his employees, not his business. His reasoning is "good HR = better hiring = better ppl = better company to work for." That seems legit!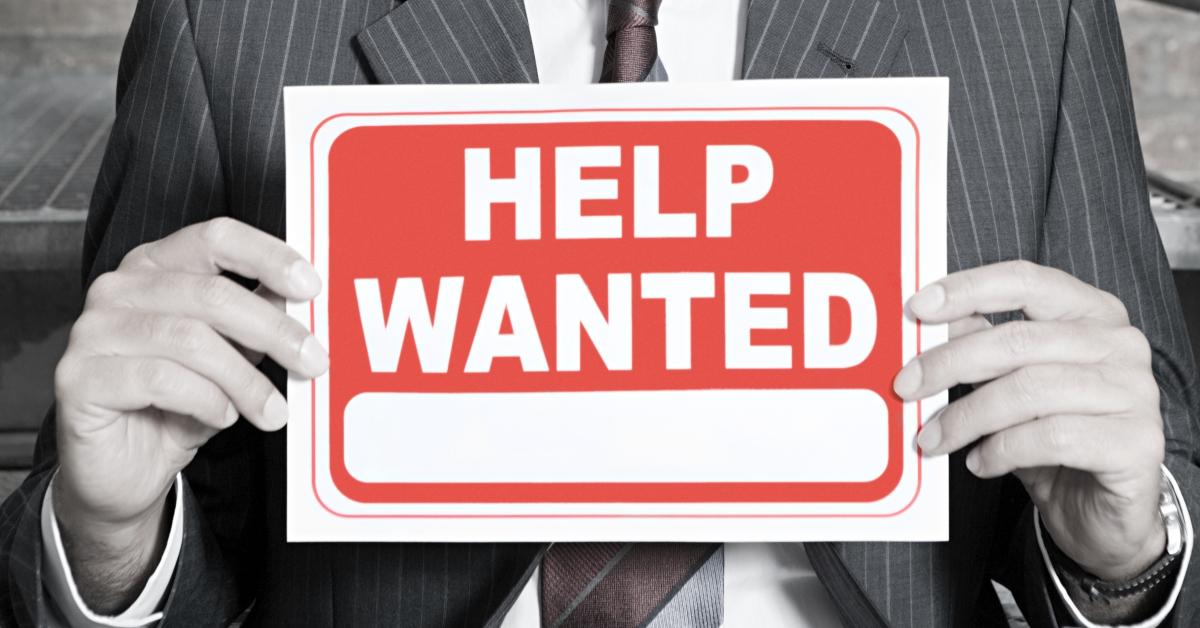 Article continues below advertisement
The general feeling on social media is, Michael did the right thing.
Twitter user @ChadCarleton had much to say on the matter: "Employment is not a right, it's a contract, in a highly regulated environment. You work for pay." That's terrifying. He then added, "Doing what these employees did is theft, fraud, deceit, whatever you want to call it. No work for pay." OK, that seems accurate.
He also brought up the fact that it's not Michael's fault he didn't catch this right away. Chad said that owning a business involves "doing anything but breathing down people's necks to make sure they aren't screwing us!" With respect I'm going to disagree. There are a ton of business owners out there who are convinced they are the only ones who can do a job, despite hiring people to do it.
In a wild yet predictable twist, the co-founder of Time Doctor jumped into the replies in order to sell Michael on other aspects of the software. "Was this using our new AI detection tool for autoclickers?" asked Liam Martin. "If so let me know as I can show you the other cool stuff we're working on." Michael said it was not though he certainly had some ideas for Liam, then revealed they previously had a phone conversation back in 2016. Capitalism will never die!