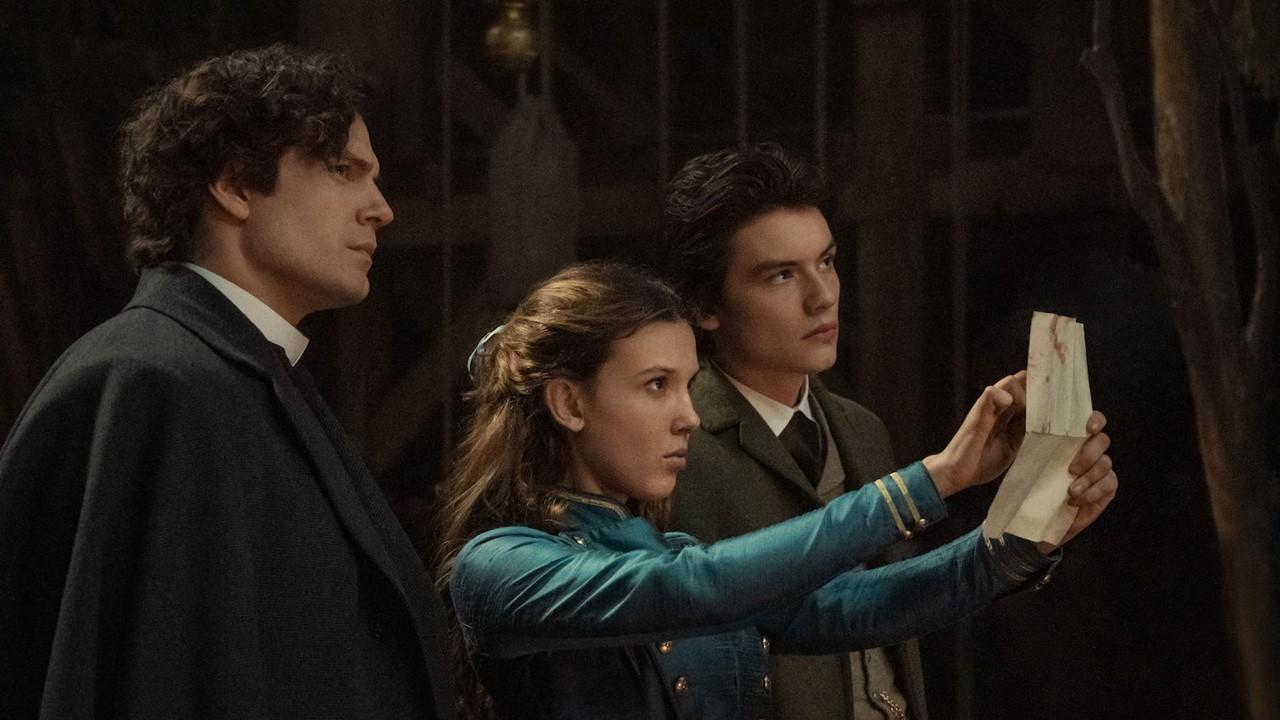 Will Netflix Make 'Enola Holmes 3' Happen? Millie Bobby Brown Hopes So
After Millie Bobby Brown finished filming 'Enola Holmes 2,' she said she hopes that her character will return. Will there be an 'Enola Holmes 3'?
On Nov. 4, 2022, Enola Holmes 2 hit Netflix screens. The movie series is the most recent adaptation of author Nancy Springer's novel series, which follows the life of a young and wise detective named Enola (portrayed by Stranger Things' Millie Bobby Brown) — the young sister of the critically acclaimed Sherlock Holmers (played by Henry Cavill).
Article continues below advertisement
The first two installments of Enola Holmes have touched on important moments in British history. The first movie addresses the Third Reform Act while the second speaks on the Matchgirls' Strike. Despite her wits, Enola faces hardships as a teenage girl in Victorian London, especially when most potential clients prefer Sherlock over her. However, in the second film, Sherlock and Enola end up teaming up to solve a crime and fight the villains after attempting to compete against each other.
Fans want to know, will there be Enola Holmes 3? Here's what we know.
Article continues below advertisement
Millie Bobby Brown hopes there will be an 'Enola Holmes 3.'
There hasn't been any confirmation on whether an Enola Holmes 3 is definite. In an exclusive with Screenrant, Millie disclosed that she wants Enola Holmes 3 to happen and hopes for new cases and challenges that will push Enola to new limits. Millie also said that she enjoyed working with Harry Bradbeer.
"I would love to be a part of another one [film]," Millie told Screenrant. "I would love to see her do more cases, be put under pressure, be put in crazy situations, make her feel vulnerable again. I absolutely love seeing her back at work."
Article continues below advertisement
Netflix hasn't officially greenlighted the new installment. It's unknown if Enola Holmes 3 is even in the works.
Article continues below advertisement
What could 'Enola Holmes 3' entail?
While one could look to the books for clues as to what mysteries Enola Holmes 3 would have, it's important to note that the first two books of the series merely serve as inspirations for the films. The first two movies differ from the novels, which is a good thing for the book series' fans — that means more surprises are in store.
Nancy Springer wrote seven Enola Holmes books for the Enola Holmes Mysteries novel series. The third book is "The Case of the Bizarre Bouquets." In the third part of the novel series, Dr. John Watson is missing. Enola embarks on an adventure to solve the mystery and runs into even more danger as a young detective. In the Enola Holmes 2 end credit scene, Sherlock is introduced to Dr. Watson, which could possibly be setting the plot for the next installment.