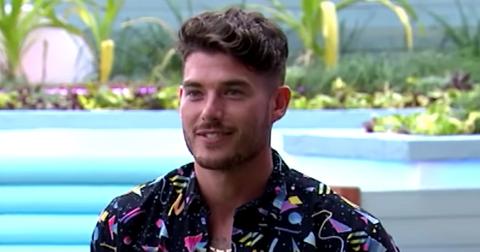 Eric Is a "Hunter" and Kyra Just Might Be His Prey on 'Love Island'
By Rebecca Macatee
Warning: Spoilers for Season 1 of CBS' Love Island USA ahead!
No one's future on Love Island USA is really certain, but thanks to the public vote, newcomers Kelsey Jurewicz and Eric Hall will be sticking around the villa at least a little longer.
Kelsey is a marketing manager from Delaware who has never been in love before (you can learn all about her here) ⁠— but what about the hot tattooed guy audiences already seem to love? Here's everything you need to know about Eric from Love Island USA.
Why does Eric from Love Island have so many tattoos? Because he's a tattoo shop manager!
It only takes a quick glimpse of Eric shirtless to see this guy is really into into his body art. The 28-year-old is tatted up nicely with aliens, spaceships, and cheetahs — oh my!
According to Eric's Instagram, he's the manager of Scoot Ink, a premiere tattoo shop in Toronto, Ontario. We're not sure on their official company policy, but we're guessing Eric gets a pretty good discount on his many, many tattoos.
He is looking for a love ⁠— and not afraid to hunt down what he wants!
There might be a connection to the cheetah on his chest, because as Eric proudly proclaimed in his Love Island USA intro, "I'm a hunter! I always have been."
"I'll go and get exactly what I want," he went on. "I don't care what's in between me [and what I want]. I'll go to war for what I want. I'm not here to waste anybody's time. I'm certainly not here to waste my time."
Eric wants Kyra (and she might be falling for him, too).
It's early still, but Eric said he's convinced he and Kyra Green "connect on a lot of levels."
"Look at how you live your life," he said. "Look at how I live my life. Look at our pasts. Look at how we chose to move forward."
Eric then proceeded to tell Kyra about some of his accomplishments. "I always provided for myself," he said. "I never finished school ⁠— I never had money to go to school... I've been working full-time since I was 16. When I was 17, I had an incorporated business where nine people working for me were my parents' age. I'm about to own my fourth property.
Kyra played it cool, nodding and saying, "That's impressive."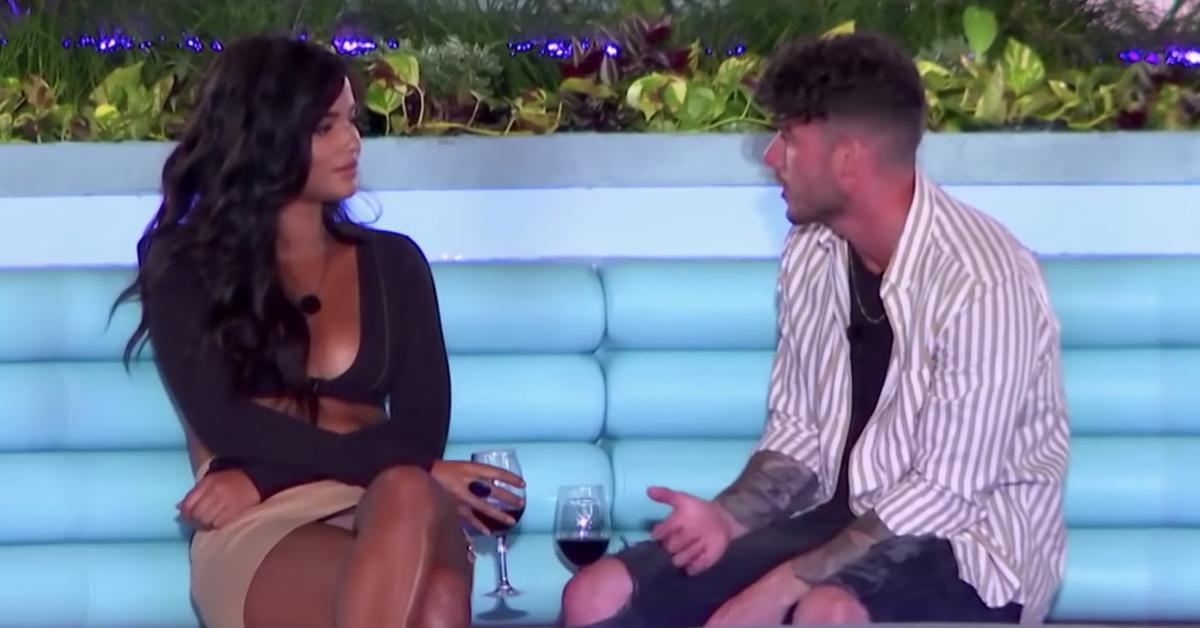 But Weston is definitely not impressed with Eric.
Weston Richey already described Eric as being "cocky as hell." saying matter-of-factly, "This is what he's doing. He's playing this game, and putting some spark in this villa, and these girls are falling for it because they're younger. They don't understand."
But Weston doesn't want the ladies to fall for Eric's games. "I said, 'Girls, y'all are going to get played,'" he said. "Basic as it's going to get. If you want to chase his crappy, stupid little game, go for it. But you're the one who is going to get played. You're going to lose."
Guess we'll have to watch and see! Tune into Love Island USA weeknights at 8 p.m. on CBS.