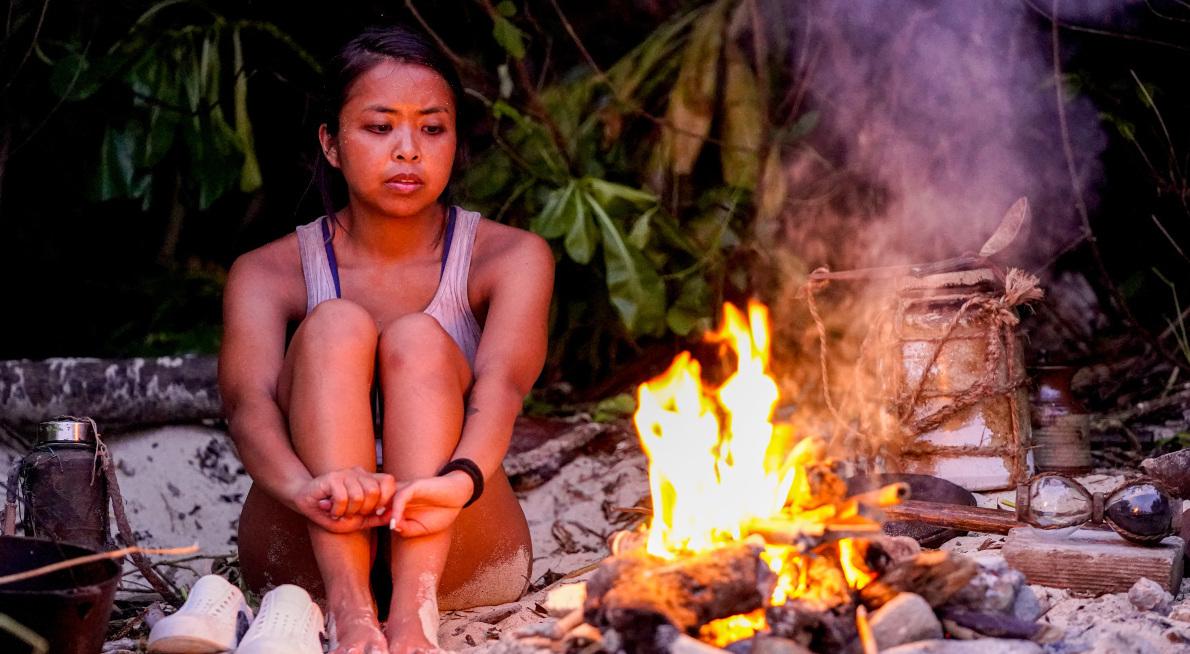 Erika Might Be the Most Important Player in Season 41 of 'Survivor'
When Survivor 41 began, we had no idea who to root for or what to expect. But now that we're over six episodes in, we're finally getting to know some of the cast members who laid low at the start of the season. Barely shown in the first few episodes, Erika Casupanan is now a major player as far as the fate of Season 41 of Survivor is concerned.
Article continues below advertisement
At the end of Episode 6, Erika faces a major decision. She has the power to reverse the results of the recent immunity challenge, which would give her and the losing team immunity at the next tribal council.
It sounds like a no-brainer. But after six episodes of barely getting to know Erika, viewers have no clue what she'll do. So, who is Erika in Survivor 41 and what can we expect from her?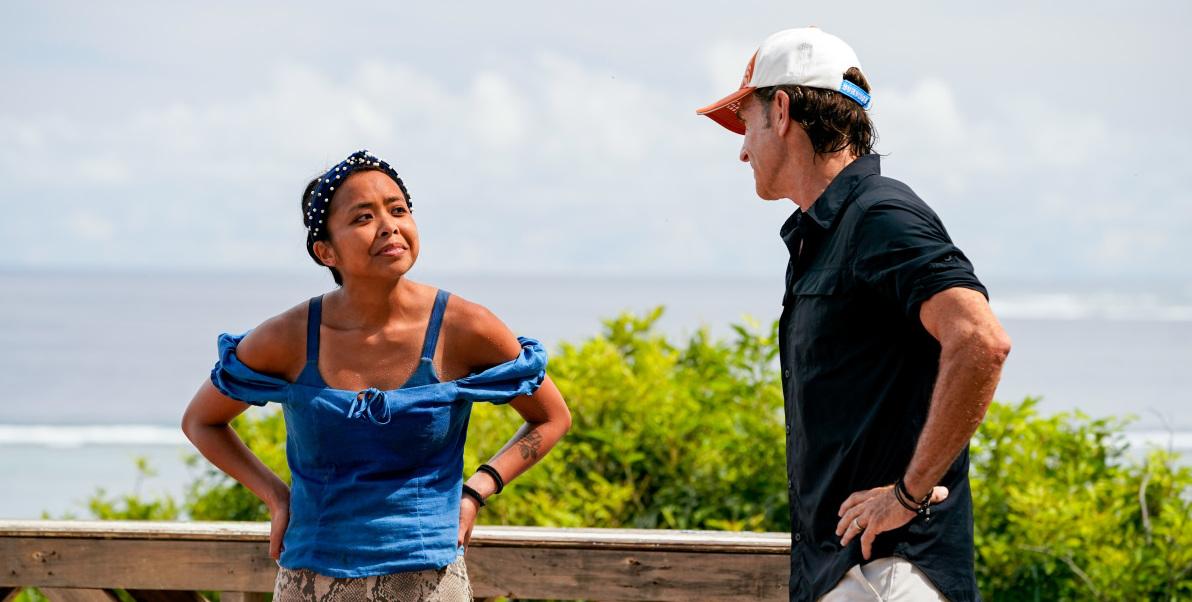 Article continues below advertisement
Erika is the newest key cast member in 'Survivor 41.'
This season of Survivor, we're getting to know each cast member in a new way, with deep dives into their childhoods and family lives. However, we've barely gotten to see Erika in the first few episodes of Season 41. Her absence was so noticeable that she started joking on Twitter about her lack of screen time.
Article continues below advertisement
And once she finally "manifested" screen time, her tribe began to target Erika after labeling her as conniving and sneaky. But there's so much more to Erika besides her Survivor book of knowledge. Aside from being hilarious on Twitter, Erika is an insanely hard worker who's already accomplished one of her biggest dreams.
Season 41 of 'Survivor' is full of superfans, but 'Survivor' has a special place in Erika's heart.
The 32-year-old player has been watching Survivor since Season 1. "When I started watching the show, it was actually quite a sad time," she shared in an interview with Parade. "Around the time the first season premiered, my grandpa had passed away. And at the time, I had never known anybody that I loved who passed away. It was really hard for me to process, and the show was just such an escape."
Article continues below advertisement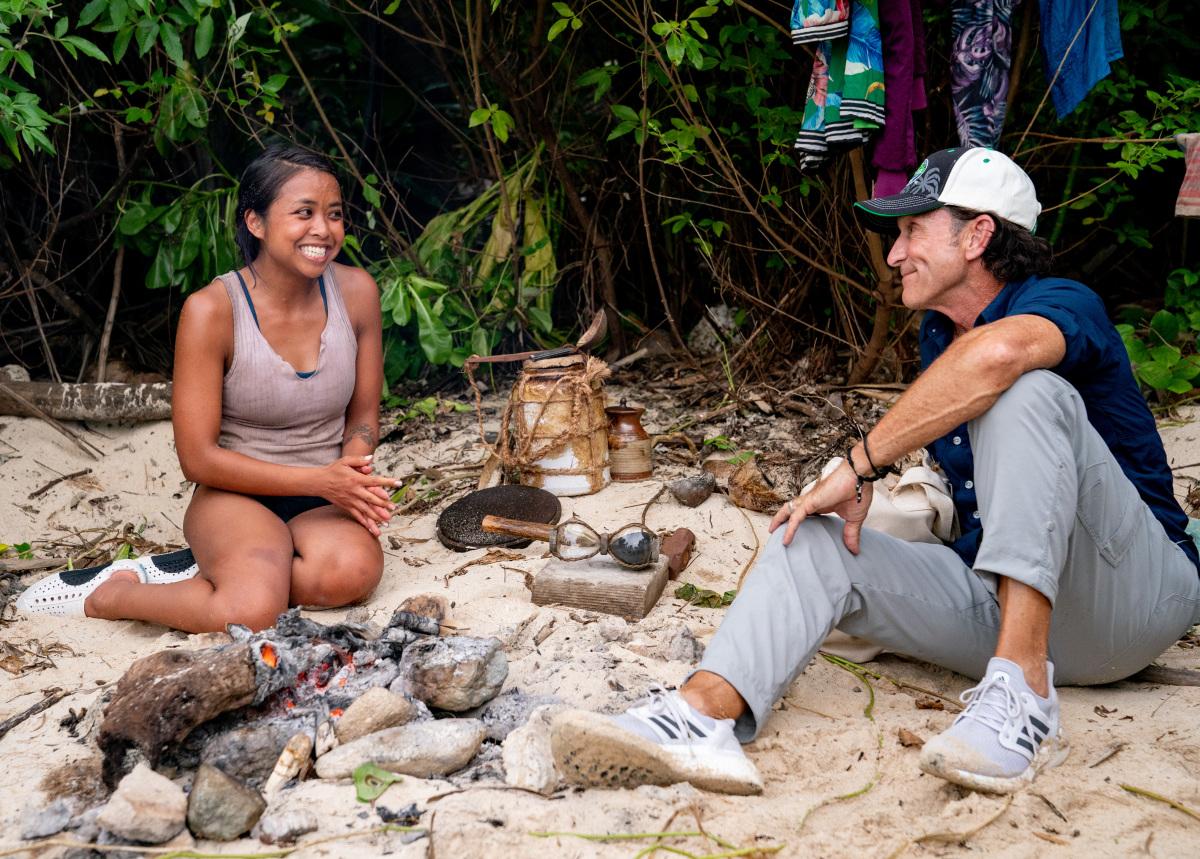 Now, Erika is thrilled to be on Survivor. "I had this moment where I almost started to cry," she revealed.
"I realized I could be sitting at home on my couch, or I could be in this hot tent getting ready to play on Survivor. I honestly feel like it's been such a dream." Like many of the recent contestants, Erika has wanted to go on Survivor since she started watching the show — and now, she's finally there.
Article continues below advertisement
Could Erika win 'Survivor' Season 41?
It seems unlikely that Erika will win the title of Sole Survivor, since viewers didn't get to know her until Episode 5 of Survivor 41. On the other hand, perhaps producers are veering away from the "winner's edit" to keep fans on our toes. And with Erika's role in the merge twist, she's sure to be a key player going forward. She has the power to save an entire group of people that may feel indebted to her.
Up until now, she's felt like she's on the bottom of her tribe and alliance, and her intuition isn't wrong. The former Luvu tribe is down to vote her out, so if she didn't have the power she has, she could have easily been the first to go.
But now, everything's changed, and one group of people will feel some sort of obligation to Erika for saving them. That could easily change Erika's position in the game and get her to the final tribal.