Shan Smith Is a Frontrunner to Win 'Survivor' and No One Is Upset About It... Yet
Shan Smith, the pastor with an ability to blindside, is a favorite on Season 41 of 'Survivor.' But what do we know about the church-going strategist?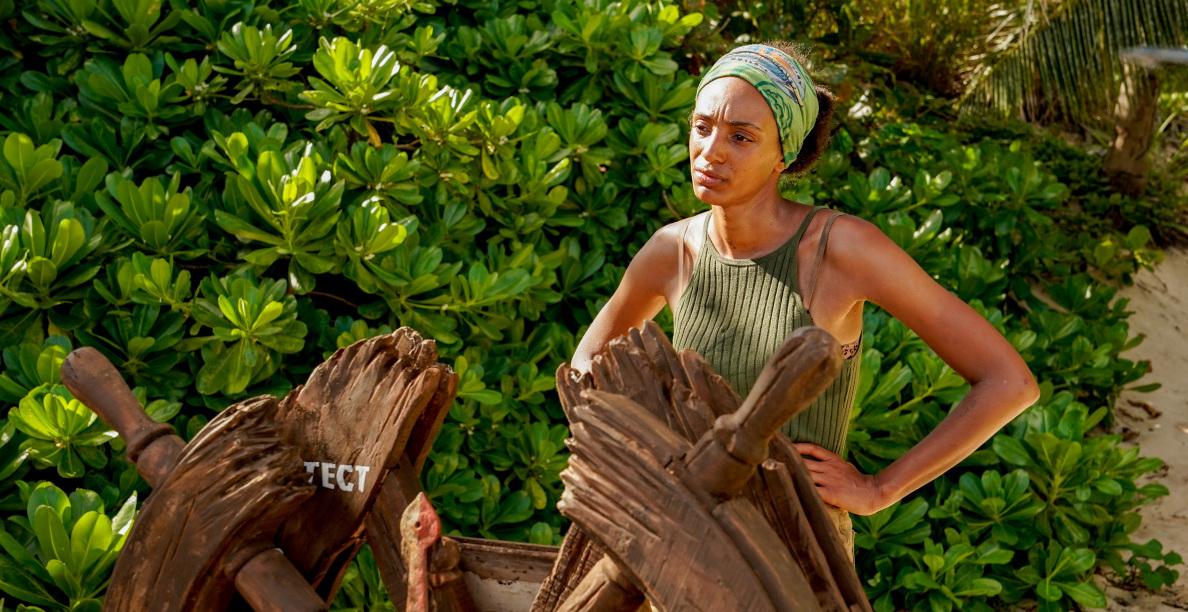 Season 41 of Survivor brings a lot of new twists (maybe too many for some fans), but on the bright side, its cast is one of the best casts of newcomers in years. Perhaps the pandemic gave production enough time to really sift through applications and pick an incredible group of people. Regardless, there's one cast member who even stands out above all the rest: Shantel Smith.
Article continues below advertisement
Shantel, or "Shan" as she's more often referred to, is a clear frontrunner for the title of Sole Survivor. She's already made some crazy moves on the Ua tribe, including blindsiding one of her early allies, JD, after convincing him to hand over his "extra vote advantage" as a sign of "trust."
Many fans have noticed that she's getting a "winner's edit," either to trick viewers or because she is just the best to watch. So who is the real Shan?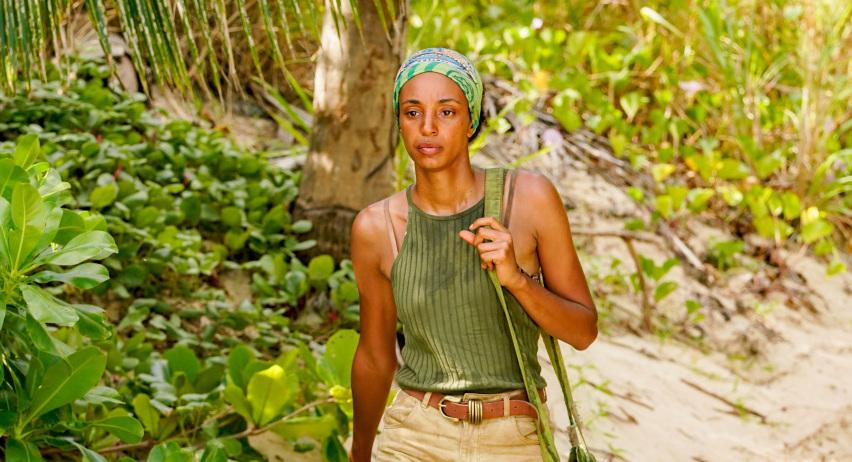 Article continues below advertisement
Shan Smith from 'Survivor' is a pastor in her everyday life, but her path to get there was unique.
Shan might be known as a "pastor" according to her on-screen occupation, but she had a very interesting getting path there. (Plus, she's also a comedian and an actress!) But ahead of Shan's appearance on Survivor 41, she spoke with Global TV about how she became the pastor she is today.
"Bouncing around from foster home to foster home, I didn't have a lot of money, so I got mixed up and involved in some really reckless activities," Shan revealed. "I was initiated into a gang. You're around a lot of shady people who do a lot of shady things. My life was really hard. I really battled with rejection, suicide, depression, and my identity."
Article continues below advertisement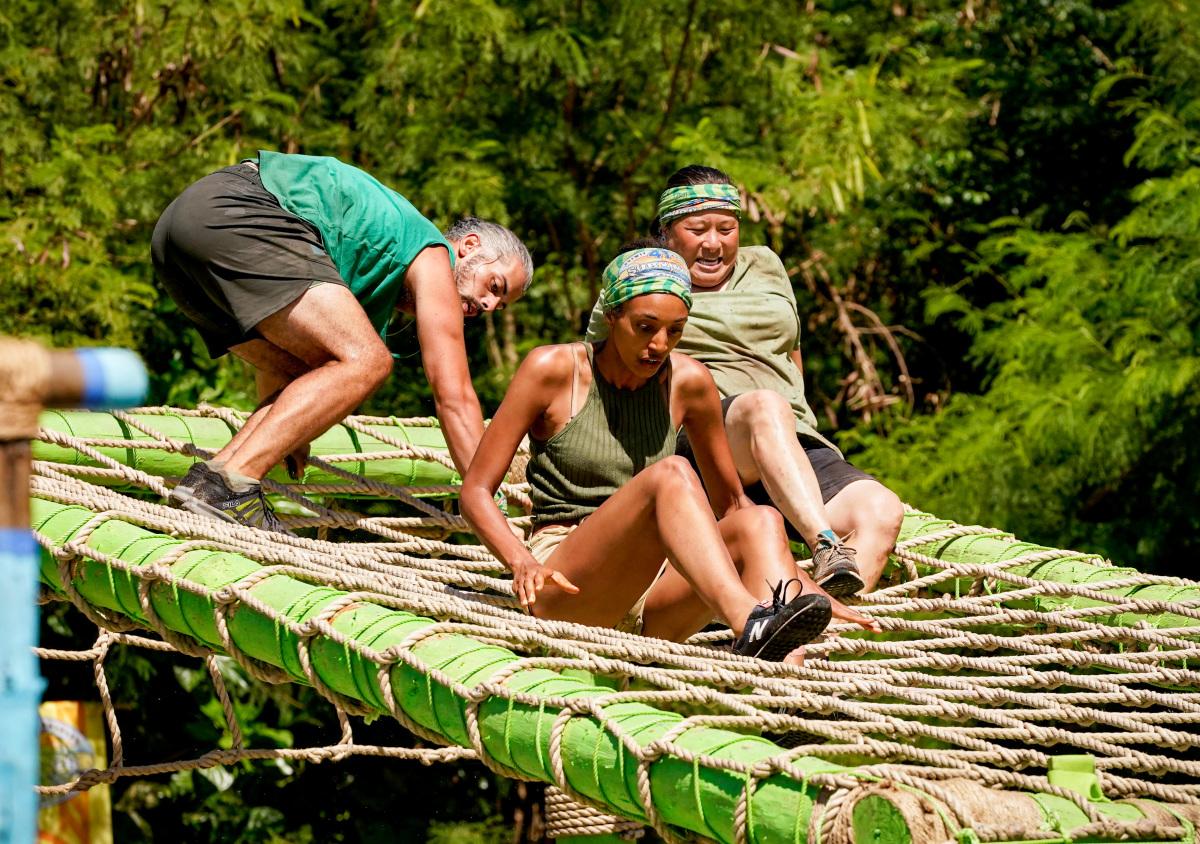 That doesn't seem like the natural progression into pastoral life, but Shan worked to overcome her childhood hardships. "I wouldn't be a pastor [who's] as helpful as I am, as relevant as I am in the spaces that I occupy, whether it's working with a housing authority, foster care homes, speaking at schools, or even at the churches that I'm in or community centers," she mused. "While I wouldn't wish my childhood on anybody, I value it and I cherish it."
Article continues below advertisement
We also learn in Episode 5 a bit more about Shan's past. Child Protective Services took her from her mother at a young age, and she had a lot of anger towards her mother as a result.
However, later in life, Shan and her mother reconnected before she passed away. Now, Shan says that her mother is one of her biggest heroes. It's that sort of love and forgiveness, as well as her resilience, that fans love about Shan.
Shan Smith isn't afraid to share her beliefs on social media.
Before going on Survivor, Shan was a pastor at the Fellowship Church in Los Angeles. Despite her religious background, however, Shan isn't afraid to make big moves. Apparently, her senior pastor "blessed" Shan with some pre-forgiveness. She explained, "My senior pastor 'released' me. He told me, 'Just go play the game and we will deal with all of that when you get back.'"
Article continues below advertisement
And we can understand why he's forgiving! Shan clearly has a bright and loving spirit, which is part of what makes it so easy for her to connect with (and later manipulate) the other contestants.
Add in her goofy attitude and acting chops, and Shan is a pastor like no other. Her social media proves that she's found unique ways to spread her beliefs and reach out to people who might need a little bit of spirituality but wouldn't typically seek it out.
Using her comedic personality, Shan has made viral videos about being a millennial who comes from a difficult past and joins the church. They're hilarious, so it seems like Shan has found her true calling. We also can't deny that she has the best Survivor instincts we've seen in a long time.