Erin Andrews Used to Be a Cheerleader in Florida Before Her Broadcasting Career
Most people know Erin Andrews for her sideline reporting and smart sports coverage, but she used to be a cheerleader for the Florida Gators.
Erin Andrews is likely best known to most sports fans for her work as a broadcaster. Erin is also a co-host on Dancing With the Stars, and has consistently taken advantage of her skills as a journalist to advance her career. Before she was a hugely successful TV personality, though, Erin was standing on the sidelines of big games for a totally different reason.
Article continues below advertisement
Erin Andrews used to be a cheerleader in Florida.
Before her illustrious career as a journalist, she was a dancer for the Florida Gators in a group called the Dazzlers. Erin was a member of the group throughout her years in college, and performed at a number of high-profile college games as a member of the team. Little did she know that her time with the troupe would be just the beginning of a long career in sports.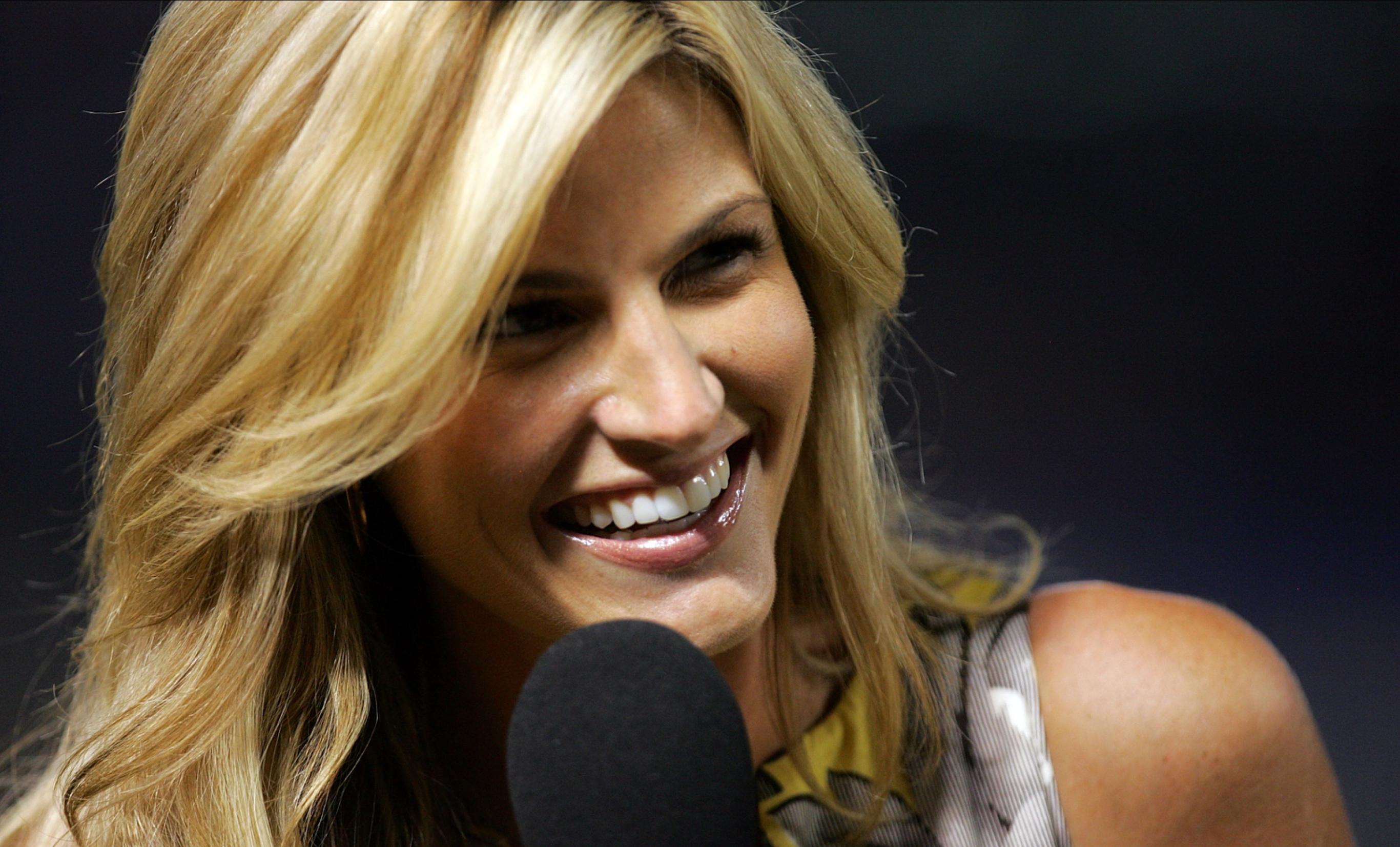 Article continues below advertisement
The broadcaster and TV host was born in Maine, but spent the majority of her childhood in Florida. She followed in her father's footsteps in choosing to become a broadcast journalist, and also said that she was a tomboy when she was younger.
Apparently, her life began revolving around sports at a very young age, when she would watch Boston Celtics games with her father. Because she was a tomboy, she apparently didn't have many female friends growing up. Instead, she hung out with the boys and talked about sports. She also looked up to a number of other female sports journalists as she was growing up.
Article continues below advertisement
Erin was also in a sorority in college.
While she was attending the University of Florida, Erin was also a member of the Zeta Tau Alpha sorority. Following her graduation, Erin immediately began working for Fox Sports Florida as a freelance reporter. From 2000 to 2004, she covered a variety of Florida and Atlanta teams for local stations, and quickly proved herself to be a capable reporter.
Article continues below advertisement
Erin entered the big leagues when she joined ESPN in 2004.
Although she wasn't initially given a great gig at the network, Erin's path to stardom started when she began working as a reporter on ESPN National Hockey Night. From there, she began reporting on college football games, did sideline reporting for Major League Baseball games, and also reported on things like the Scripps National Spelling Bee and the Little League World Series.
Today, Erin works at Fox Sports and has diversified her broadcasting skills.
Although Erin remains a successful sports journalist with Fox Sports, which she joined in 2012, she's also begun to take on assignments that are less directly connected to the world of sports. She's now a co-host on Dancing With the Stars, and she's also co-hosted the CMT Music Awards. Now that she's close to a household name, Erin is trying to extend the types of projects she's capable of taking on.
Even as she's continued to further her career, she's also been associated with viral moments where athletes seem to make moves on her. Although she may not be interested in dating a pro-athlete, she's proved that she's more than capable of covering them.