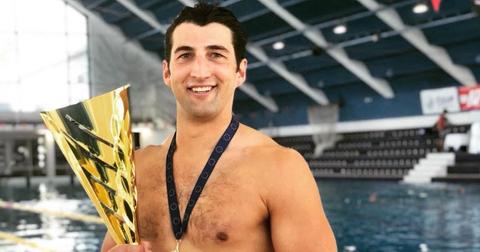 Ethan Craft From 'Lizzie McGuire' Aged Like a Fine Wine, and We're Praying He's on the Reboot
By Shannon Raphael
The past few years have been prime time for reboots of our favorite shows, and Disney's Lizzie McGuire is no different. News of a Lizzie McGuire reboot on Disney+ broke on August 24, and fans of the original show have been on a high ever since.
To have Hillary Duff reprise her famous role is one thing, but will any of the other characters come back? (Cough, Gordo. Cough, Miranda. Cough, Ethan.)
Ethan Craft was the dreamboat crush on Lizzie McGuire — before she realized in The Lizzie McGuire Movie that Gordo was the one for her — and we'd be more than interested in seeing the actor, Clayton Snyder, reprise his role on the reboot.
Where is Ethan Craft from Lizzie McGuire now? Details on the regular life he led before returning to the spotlight and all the news we have on the upcoming reboot.
Where is Clayton Snyder, the actor who played Ethan Craft from Lizzie McGuire, now?
Ethan Craft certainly wasn't the brains on Lizzie McGuire, so it's nice to know that the actor who played him had some higher education goals.
Clayton attended Pepperdine University (which is where Zoey 101 filmed a lot of outdoor scenes for P.C.A.) and he was a member of the water polo team from 2006 to 2009. Before that, the Los Angeles native was the senior class vice-president at his high school.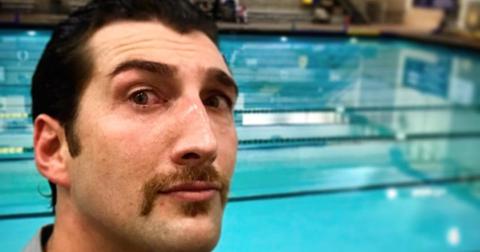 Clayton graduated from Seaver, the liberal arts college at Pepperdine in 2010. He returned to his acting career after he finished school, and he starred in a slew of short films.
Since his Lizzie days, Clayton often gets asked to say his famous "I don't repeat" line from the show when he talked about his haircare routine with Lizzie's parents. In an interview with Today, Clayton referred to his ditzy character as "a lovable fool with the best hair around."
Though the only confirmed character on the Lizzie McGuire reboot is Hillary herself, Clayton has only good things to say about his time on the show. When talking with Today, he called it "relatable," so it wouldn't be too surprising if he would be down to join the reboot. Though we'd probably prefer Lizzie to be with Gordo, we wouldn't be angry if Ethan was somehow involved in her 30's dating scene.
His girlfriend is an actress too.
In addition to having a more normal life since Lizzie McGuire, 31-year-old Clayton has had some successes in his love life too. He's been dating actress Allegra Rose Edwards for some time now and the two are, quite frankly, adorable on Instagram. Allegra has guest-starred in a lot of comedy favorites, like The Mindy Project, New Girl, and Friends from College.
It appears like the two might have met while starring in the short film, Life is Not a Musical: The Musical in 2010, but it's not clear when they first began dating. The film was Clayton's first post-graduation role since Lizzie McGuire.
We want to know if Ethan Craft's hair routine has changed at all since his middle school days, but if we can't get that info, we'll just have to keep up with Clayton Snyder on Instagram.