'RuPaul's Drag Race' Star Eureka O'Hara Opens Up About Mental Health and Her Queer Identity (EXCLUSIVE)
In an exclusive interview with 'Distractify,' 'RuPaul's Drag Race' star Eureka O'Hara got candid about her mental health and her queer identity.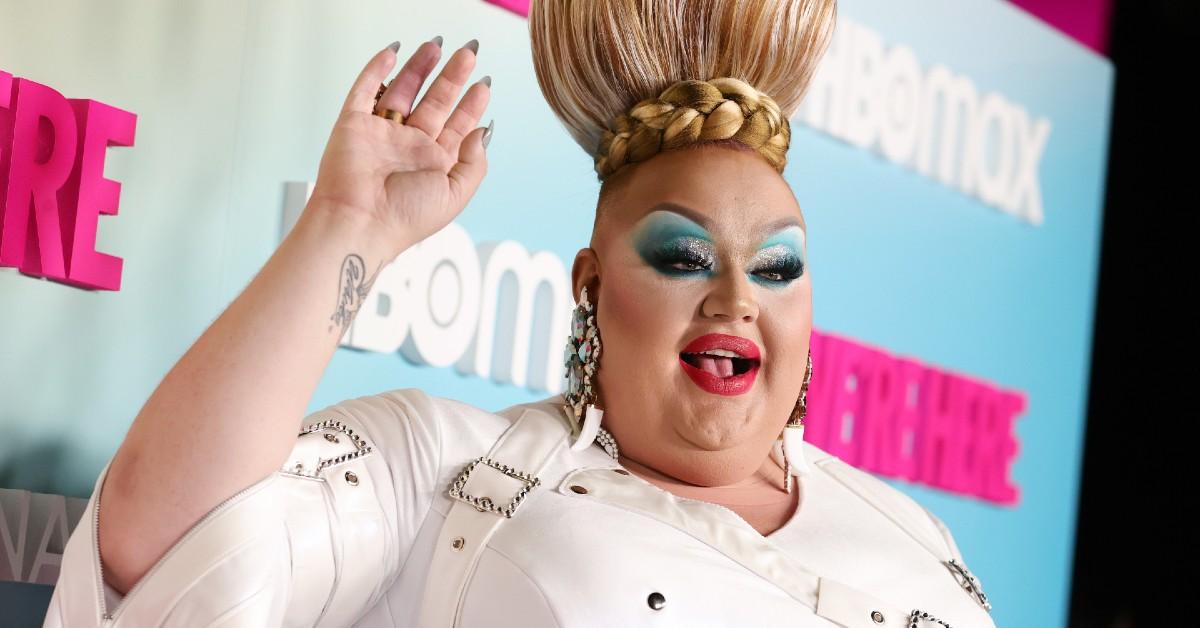 Known for her larger-than-life personality and ability to wear her heart on her Swarovski-stoned sleeve, RuPaul's Drag Race star (Season 9, Season 10, All Stars Season 6) and LGBTQ+ activist Eureka O'Hara uses the art of drag to encourage others to embrace their differences, even when society doesn't. To the self-proclaimed "Elephant Queen," drag is about "stripping the conformity of society," and that's pretty darn fierce.
Article continues below advertisement
On HBO's Emmy-winning docuseries We're Here, esteemed drag artists Bob the Drag Queen, Shangela, and Eureka embark on a journey across conservative small-town America, sharing queer knowledge, acceptance, empathy, and love. Acting as mentors and drag mothers to locals of all backgrounds and identities, the queens help them vanquish shame and set their truest selves free via the art of drag.
But just because Eureka — whose birth name is David "D" Huggard — assists others on their personal journeys, that doesn't mean hers is over. In an exclusive interview with Distractify, Eureka O'Hara got candid about her drag evolution, understanding her own identity, and championing the fluctuating realities of mental health. Eureka bared her soul to us, and we learned a lot from the insightful diva.
Article continues below advertisement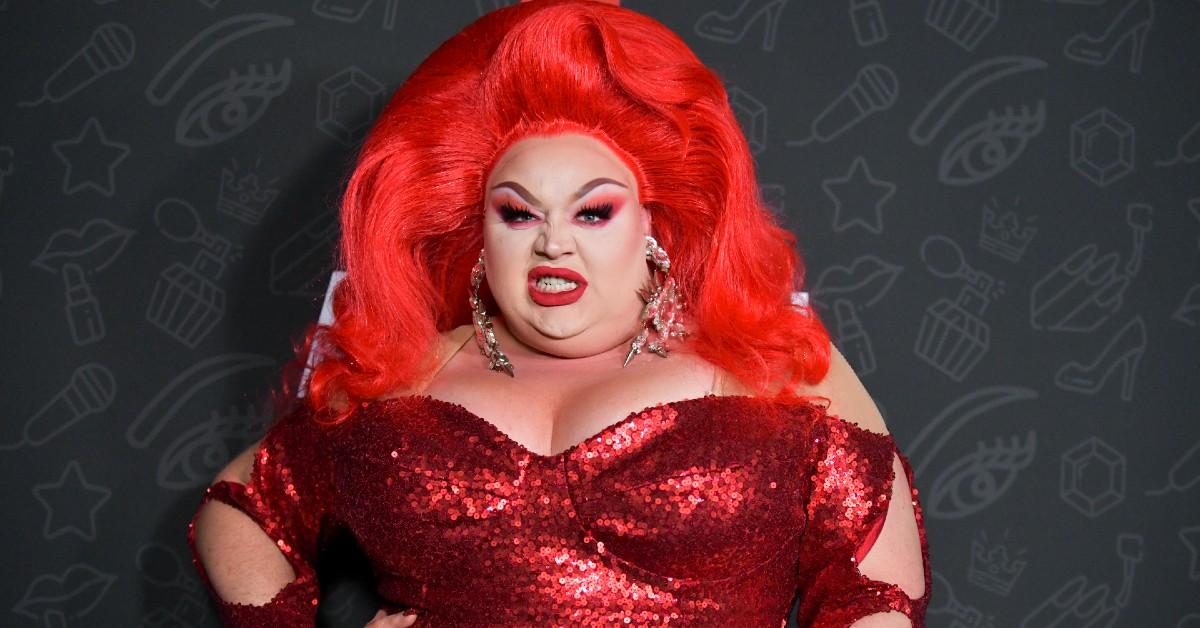 Eureka O'Hara's identity as a drag queen has evolved in recent years.
While Eureka has helped others discover who they are while filming We're Here, they've returned the favor.
"My personal journey has evolved immensely because I discovered more about who I am as a person working so closely with these people," she explained. "When you are vulnerable with others, you really learn a lot more about yourself. And by being able to help my drag children through some of the things and the traumas that they've been through, it's also allowed me to discover things about myself."
Article continues below advertisement
More specifically, Eureka feels as though her drag has "evolved to a point of intelligence."
"I feel like I'm such a deep, artistic drag queen, that even when you when you think you were just being a bad b---h, there's an ulterior motive and a much deeper message somewhere hidden in between," she relayed.
Having recently partnered with YouTube for its glitzy Sashay and Slay event — which celebrated and showcased outspoken LGBTQ+ creators like Nikita Dragun and Team2Moms — Eureka takes advantage of accessible online platforms, as they allow her to control her own narrative and put out those profound messages.
Article continues below advertisement
"YouTube and social media platforms have something for everyone. You get to be in control of one thing in your life, and that is your social media platform."
Whether she's alluding to society's aversion to double chins or its tendency to cling to age-old gender stereotypes, Eureka likes to challenge people's views via her online presence.
Article continues below advertisement
In 2022, Eureka O'Hara's mental health journey has blossomed.
While filming Season 3 of We're Here — which premieres on Nov. 25, 2022 — Eureka worked with a Florida-based transgender woman named Mandy. She finally transitioned four years prior at 70 years old, which led her wife to come out as a lesbian. Taking Mandy in as her drag daughter was a "pivotal moment" for Eureka. She described the couple's countless "decades of change" as a roller coaster ride full of highs and lows.
"I got to learn a little bit about the darkness that comes from not being your authentic self. And it reminded me of the darkness that I've been through personally," Eureka said.
Eureka has previously been open about the darkness she's endured, as she made a public statement about entering a treatment facility to get her "addiction and mental self under control" in February 2022.
"What I've learned about myself, and my mental health, is that I am in control of my own self, and my own narrative," Eureka shared. "I'm no longer drinking, I'm sober, and it's allowed me to be clearheaded."
Article continues below advertisement
She's learned to process her emotions, clinging to what's important and separating the fiction from the nonfiction: "It's kind of like I'm my own librarian!"
Now that Eureka is in a better place, she prioritizes self-care, even referencing Qveen Herby's self-care-centric anthem "Vitamins." It truly is a full-time job, baby.
Article continues below advertisement
Eureka O'Hara strived to achieve the same level of confidence as her vivacious drag persona.
"Eureka's a monster. A character monster that is able to exude such confidence," she stated (which earned her a giggle). "Through becoming Eureka, I realized, if you can be confident with this mask on, this wig on, this dress on, why can't you do it when [they're] off?"
When it comes to self-confidence, Eureka believes it's mind over matter.
Article continues below advertisement
And though the talented Drag Race finalist has done the work to overcome immense hurdles, elevate her art form, and discover the keys to unlocking self-confidence, she's still learning about herself 32 years later.
When we asked the queer entertainer which pronouns she preferred we use (her Instagram bio says that she uses both they/them and she/her), she took a second to ponder the question: "I think from now on she/her. We're taking that leap, sister!"
She continued with liveliness, saying, "Lead the readers with this: My pronouns are now she/her, dot, dot, dot, more to come. And then an evil laugh, I don't know!"
You heard it here first! No matter what journey she's on, we'll always support our sickening sister, Eureka.