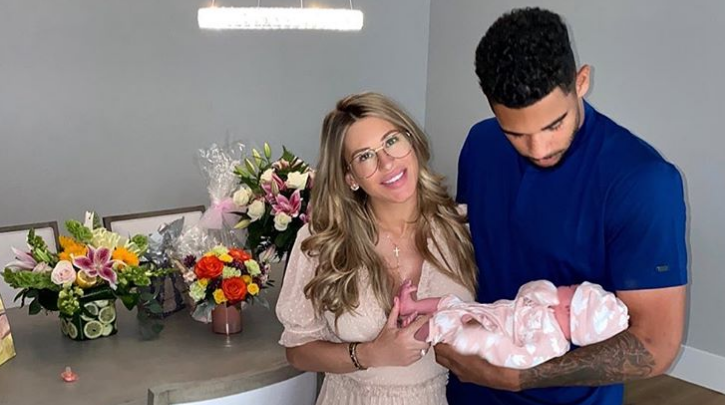 Evander Kane Calls NHL's Response to Jacob Blake Shooting "Insulting"
With NBA teams sitting out of the playoffs in protest of the Jacob Blake shooting, a ton of different sports personalities and commentators are offering up their opinions on police brutality and the Black Lives Matter protest. While many professional sports leagues are comprised of a racially-diverse amalgamation of players, hockey is still predominantly white — so players like Evander Kane, who just welcomed a new baby with his wife, Anna, stand out.
Article continues below advertisement
Evander Kane made headlines years ago for assault charges that were dismissed.
Claims were made that the hockey player had committed two separate acts of sexual assault and sexual harassment, a story that came to a head in 2016. The charges against him were dismissed once toxicology reports yielded no evidence he was involved in the alleged incident.
"No charge will be filed because there is no evidence to support the filing of a criminal filing of a criminal action," district attorney Michael Flaherty said.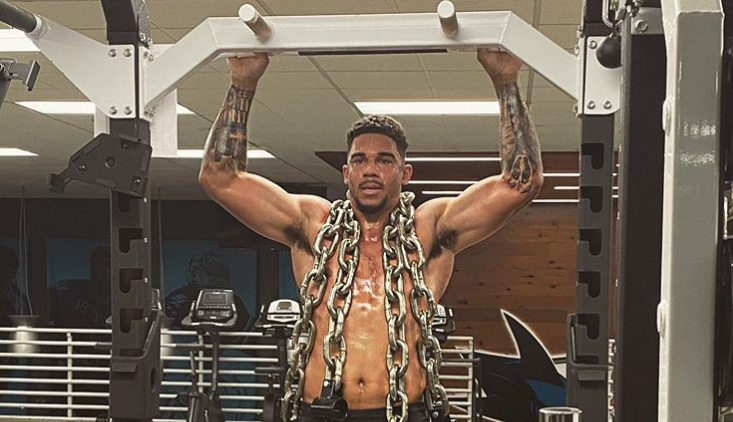 Article continues below advertisement
Kane's lawyer, Paul Cambria, said to the Associated Press, "We were confident all along that there was basis to claim that Evander had done anything wrong. And we're glad that he's been cleared. And now it's time for him to move forward and put this behind him."
The night of Dec. 27, 2015 is when the alleged assault took place, after Kane's team, the Buffalo Sabres, bested the Bruins. Police searched his apartment as per operating procedure when allegations are made.
Evander Kane recently celebrated the birth of his daughter with his wife, Anna.
The left wing announced on his Instagram account on July 9, 2020 that they welcomed Kensington Ava into the world, stating, "Although it has been a tough journey for our family we're thrilled to have added Kensington to our family. My wife Anna is a rockstar, the strength and love she has displayed over the last 18 months is unmatched."
The couple had announced a year earlier that in Anna's 26th week of her pregnancy, she had suffered a miscarriage.
Article continues below advertisement
They opened up about the experience and how difficult it was to work through it, and Kensington's middle name, Ava, is a nod to their first child who was not carried to term, whom they planned to call Eva.
Evander is a proud #GirlDad and has posted several photos of himself and his bouncing bundle of joy on his Instagram account. And yes, they're as adorable as you'd imagine they'd be.
Article continues below advertisement
Evander Kane's NHL contract with the San Jose Sharks is no joke.
Kane signed a sizable seven-year, $49 million contract with the Sharks with a guaranteed maximum payout, as per Spotrac. He's currently ranked 29th in scoring in the league with 26 goals in the 2019-2020 season and with 242 total career goals. He leads the league in penalty minutes, which is most likely attributed to his aggressive forechecking style of play.
Article continues below advertisement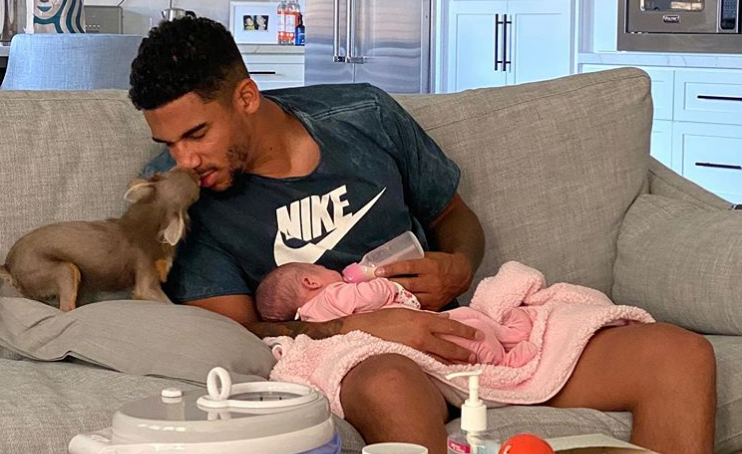 Evander Kane's parents named him after the famous heavyweight boxer.
Both of Kane's parents, Perry and Sheri Kane, were athletes in their own regard. His pops was an amateur boxer and hockey player, and his mother was a college volleyball player herself. They named him after Evander Holyfield, one the greatest heavyweight boxers of all time. Holyfield managed to move up a weight class and still not only be competitive, but become a multiple title winner. Lennox Lewis and Mike Tyson both maintain their toughest opponent ever was Holyfield.
Article continues below advertisement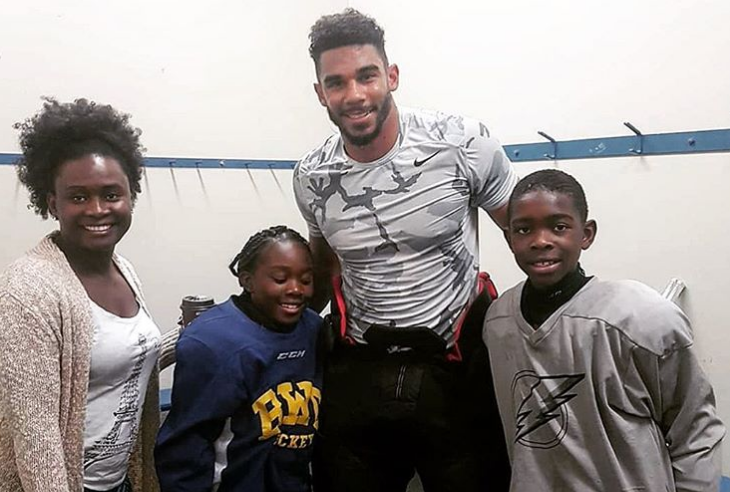 Kane recently urged the NHL to postpone its games to protest the shooting of Jacob Blake.
Kane is a vocal member of the Hockey Diversity Alliance, most likely stemming from the personal discrimination he received growing up as a biracial athlete in the sport. The NHL came under criticism from fans and players alike for initially refusing to cancel games in the wake of the protests and other sports leagues, like the NBA, doing the same.
Article continues below advertisement
The Sharks stood by both Kane, the HDA, and other players and fans who believed the league should suspend games as a sign of protest to draw more eyes to the issue of police brutality. Shortly after Kane and the HDA issued their statement, the NHL appears to have postponed games until further notice.