Evel Knievel's Son Kelly Files Lawsuit Against Disney — What to Know!
Who is Evel Knievel's son Kelly? The famed daredevil's son filed a lawsuit against Disney and Pixar over the 'Toy Story 4' character Duke Caboom.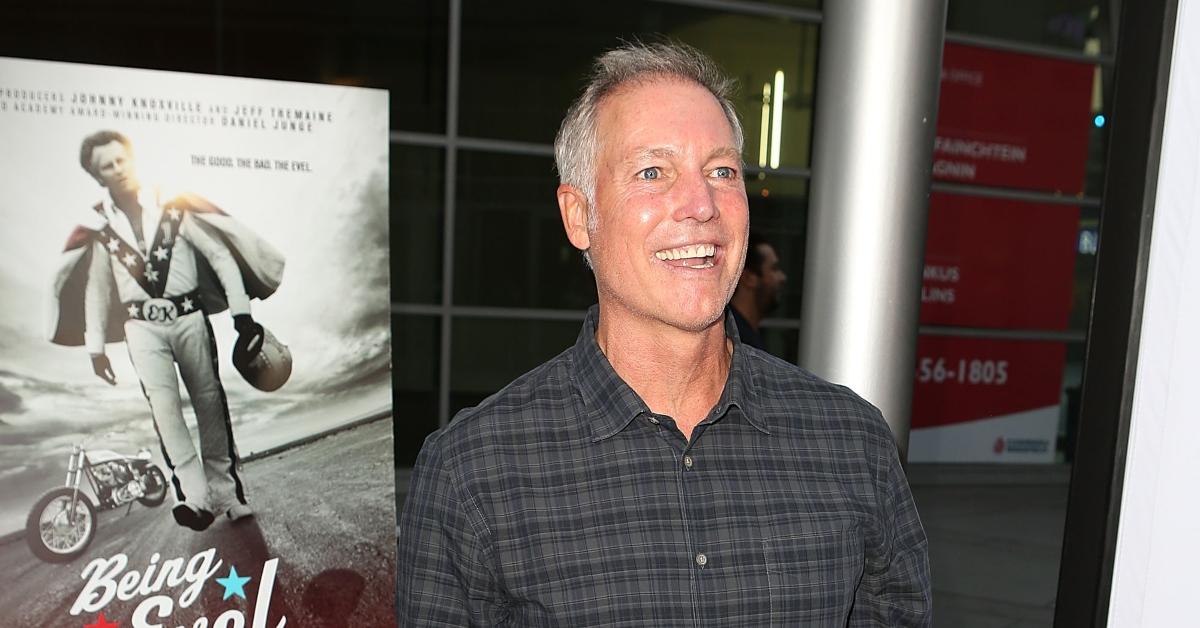 The infamous stunt coordinator Robert Craig Knievel aka "Evel Knievel," made a name for himself as a motorcycle daredevil who would jump large distances on his bike. Though he passed in 2007, his legacy continues to live on.
In a new lawsuit, the late stuntman's son Kelly Knievel is accusing Disney of ripping off his father's brand in their hit movie Toy Story 4. Keep reading to find out more about Evel Knievel's son and why he's suing the Mouse.
Article continues below advertisement
Who is Evel Knievel's son Kelly Knievel?
Robert's eldest son Kelly decided not to follow in his father's footsteps. Instead, he currently works as the President of K and K Promotions, which per his Linkedin profile, is the "owner and exclusive holder of rights to the Evel Knievel name, likeness and rights of publicity It has an extensive library of photographs, videos and memorabilia of the legendary stuntman's amazing career."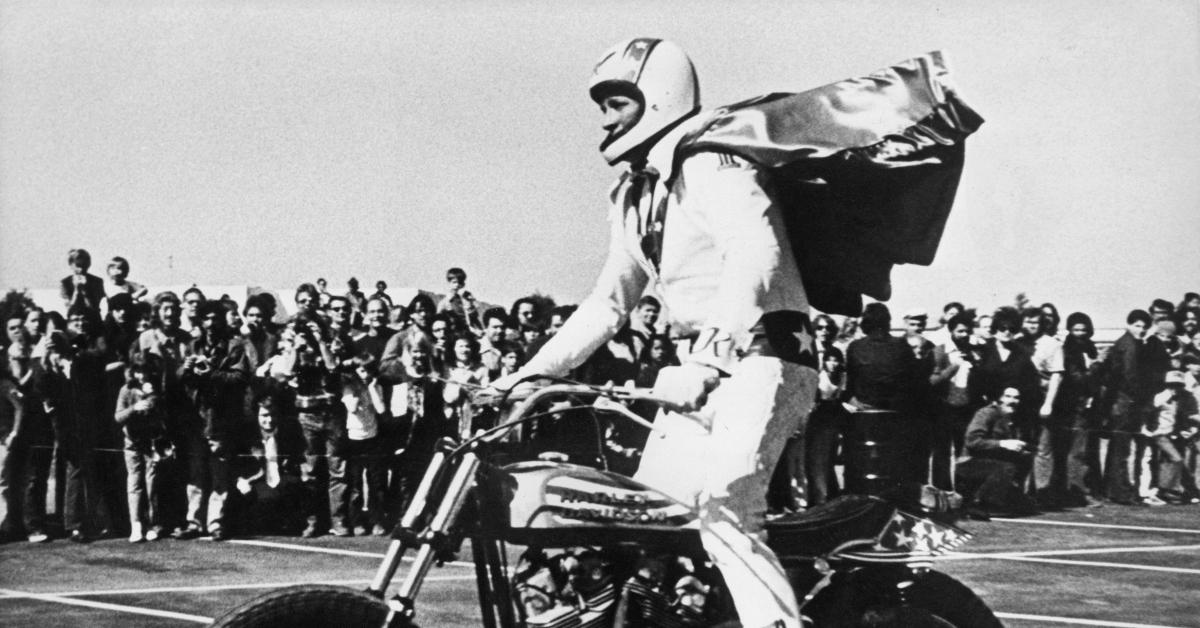 Article continues below advertisement
In a 2010 interview with The Guardian, Kelly explained that he had no desire to "be famous" like his old man and be a professional stuntman. Though, his younger brother Robbie did.
"My brother Robbie, who is two years younger than me, wanted to be famous and my dad loved the whole showmanship thing, but I just wasn't predisposed to fame," he told the outlet.
At the time of the interview, Kelly was living with his wife and stepdaughter, not far from Caesars Palace in Las Vegas. "I don't need to see Caesars Palace to remind me of Dad," he said. Adding, "But when I do think of him, and that's still every day, I appreciate him for being the character and the father he was and for helping me to understand human nature and the limits of what people are capable of."
Article continues below advertisement
Why is Evel Knievel's son Kelly Knievel suing Disney?
According to court documents obtained by Deadline, Kelly filed a lawsuit against Walt Disney Pictures and Pixar over the Toy Story 4 character Duke Caboom. The lawsuit notes the resemblance between Evel Knievel and Duke Caboom citing that the toy character is a 1970s-era daredevil who dons a white jumpsuit and a "Duke Caboom Stunt Cycle."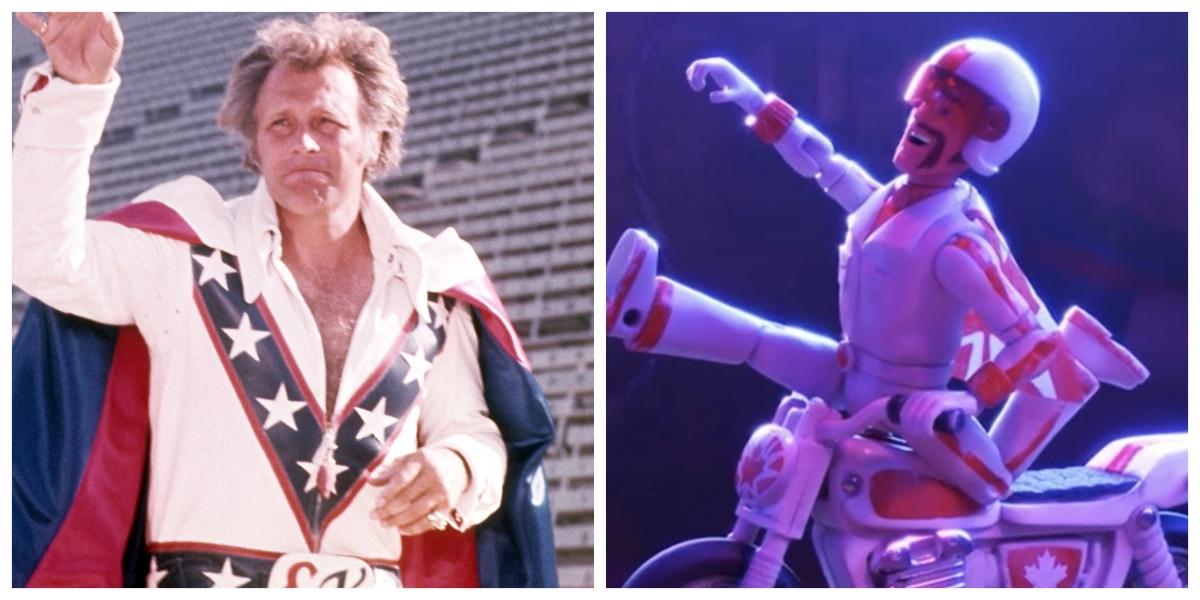 Article continues below advertisement
"Defendants have used in commerce, and continue to use in commerce, the likeness, reputation, and image of Evel Knievel in the film Toy Story 4 through Defendants' depiction of Duke Caboom, and has exploited the same connection through marketing, promotion, advertising, and sales of Toy Story 4 ... all without the consent or approval of K&K," the lawsuit reads.
"Evel Knievel did not thrill millions around the world, break his bones and spill his blood just so Disney could make a bunch of money. He remains an instantly recognized icon, as demonstrated by the huge popularity of the re-issued Evel Knievel Stunt Cycle among kids who hadn't even been born when my father died a dozen years ago," (via The Post) Kelly claimed in the trademark infringement lawsuit filed on Sept. 22 in Las Vegas.
A spokesperson for The Walt Disney Company told outlet, "The claims are without merit and we intend to defend against them vigorously in court."