'Summer House' Alum (and Lindsay Hubbard's Ex) Everett Weston Is Now Engaged
Everett Weston rose to fame as a cast member on the first season of 'Summer House.' Following his split from Lindsay Hubbard, Everett met his fiancée, Courtney Cavanagh.
Years before Hannah Berner and Luke Gulbranson had a situationship and prior to Paige DeSorbo's love triangle with Andrea Denver and Craig Conover, Summer House fans were divided over a different relationship entirely: the one between Lindsay Hubbard and Everett Scott Weston.
Longtime viewers of the Bravo series will remember Season 1 star Everett, an Army veteran who had a hot-and-cold relationship with Lindsay during his first and only season as a full-time star. The two briefly moved in together following the show's debut.
Article continues below advertisement
When most of the cast members returned to the Hamptons for a second season, Everett notably did not. In between filming for Seasons 1 and 2, Lindsay and Everett broke up — but that didn't stop the two from going back and forth about a potential reconciliation for a few episodes in the sophomore season.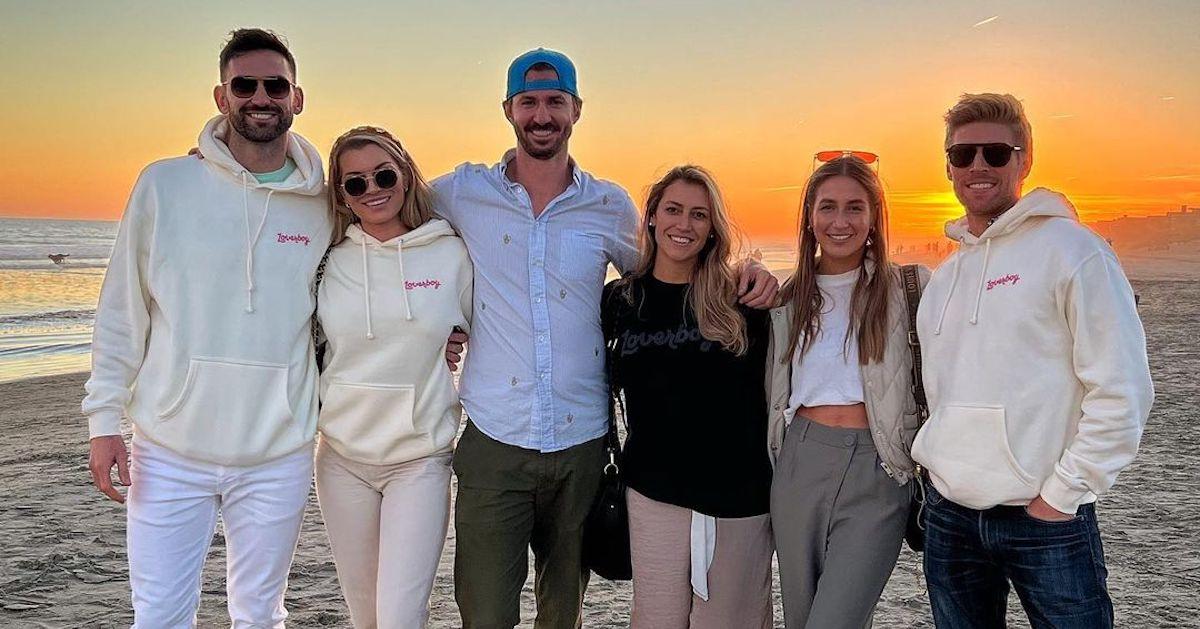 Article continues below advertisement
While Everett has occasionally appeared at parties or other gatherings on the show since then (most recently, he attended longtime pal Kyle Cooke's birthday party on the Feb. 28 episode), he's moved on both professionally and personally from the Bravo series.
As he shared on the Season 6 episode, Everett was getting ready to take the next step in his relationship with girlfriend Courtney Cavanagh by purchasing an engagement ring.
What has Everett been up to since his time on the Bravo series, and did he ever get engaged?
What is 'Summer House' alum Everett Weston up to now?
Since his time as a full-time cast member came to an end in 2017, Everett has continued his work with his nonprofit, Operation: Heal Our Heroes (HOH). Everett featured HOH during his time on the show, and the organization is dedicated to helping veterans by raising money and awareness for Post Traumatic Stress. The goal is to help combat the suicide epidemic for those who have served in the military.
Article continues below advertisement
He's also the Regional Sales Director for Rapid Ratings International, and he's been at the company since 2016. Everett is an investor for Loverboy, Inc., which is the alcohol company his former co-star, Kyle Cooke, started.
Outside of his professional life, Everett now divides his time between North Carolina and New York.
The former Summer House star had a major change in his personal life as well.
Article continues below advertisement
Everett Weston got engaged to his fiancée, Courtney Cavanagh, in September of 2021.
After his relationship with Lindsay officially came to an end in Season 2 (which aired in 2018, but filmed in the summer of 2017), Everett began dating actress Courtney Cavanagh. The two have been together since 2018, and Courtney has appeared in shows like Chicago Fire and I Love You... But I Lied.
During his Season 6 cameo, which filmed in August of 2021, Everett shared that he was getting ready to propose to Courtney.
"I got an engagement ring today," Everett told Kyle on the show, before adding that he needed to tell Lindsay the news. When he showed his ex-girlfriend the ring, she was nothing but supportive.
"Wow!" Lindsay said once she saw the ring.
About a month after Kyle commemorated his 39th birthday in New York City, Everett did ultimately pop the question to his girlfriend. The two were finishing up a European vacation in Rome, Italy when he proposed.
Article continues below advertisement
"With the conclusion of our great European adventure, I am overjoyed to begin a new one with you. It seemed only fitting to proclaim my love for you on the greatest stage in the history of the world, and am quite simply the happiest man to continue this journey and build a legacy with you," Everett shared in his engagement announcement. He proposed to Courtney at the Colosseum.
While viewers likely won't get to see much of Everett on the show before he ties the knot, you can always keep up with the Bravo alum and his fiancée on social media.
Summer House airs on Mondays at 9 p.m. ET on Bravo. Viewers can also watch the series on Peacock.