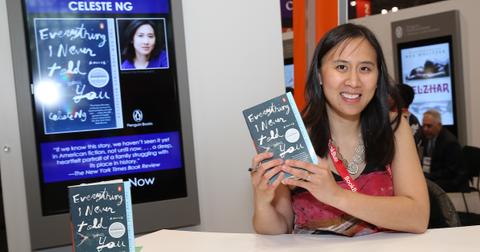 Celeste Ng's 'Everything I Never Told You' Will Also Be Hitting the Screen
By Pippa Raga

Updated
Hulu's latest miniseries release is Little Fires Everywhere, based on the bestselling novel by Celeste Ng, and it's quickly becoming the talk of the town.
And while many fans are loving this Reese Witherspoon and Kerry Washington TV adaptation, which was picked up by Reese after the Big Little Lies star read the page-turner in her book club, we would be remiss if we didn't let you know that Celeste is also the author of another book—and that it is also being made into a movie!
Yes, Celeste Ng's 2014 debut novel, Everything I Never Told You, which was on the New York Times bestseller list for 47 weeks (i.e., just five weeks short of an entire year) is getting made into a movie as well.
Keep reading for everything we know about Everything I Never Told You, the movie.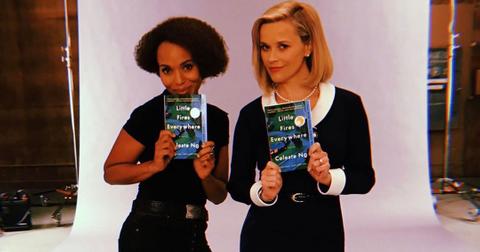 Celeste Ng confirmed that Hollywood royalty is attached to the 'Everything I Never Told You' movie.
If you've read Everything I Never Told You, we probably don't have to tell you that the fast-paced novel would be perfect as a series or movie. After many fans tweeted this to the author herself, Celeste took to Twitter to announce some awe-inspiring news.
"Good news," she wrote. "It's being adapted into a feature film—with Julia Roberts attached to play Marilyn!"
Details surrounding the project remain scarce, though Deadline and Variety confirm that LD Entertainment optioned the rights to the novel back in 2015, teaming up with Oscar-nominated producer Michael De Luca and screenwriter Julia Cox to adapt the novel.
What is 'Everything I Never Told You' about?
Everything I Never Told You won a number of awards and accolades when it came out in 2014. Amazon named it the Book of the Year, and it received the 2015 Massachusetts Book Award, and the American Library Association's Alex Award, among other book prizes.
The story follows a Chinese-American family, the Lees, who are, as Variety puts it, "shocked by the inexplicable drowning of their seemingly perfect daughter," Lydia, "only to discover they didn't know her at all."
We get inside the heads of Lydia's parents, Marilyn (who we can't wait to see brought to life by Julia Roberts) and James, who also have many secrets they've been keeping from each other and their children. And we also explore the perspectives of Lydia's surviving siblings, Nathan and Hannah, in the months leading up to their sister's death, and in the time that follows.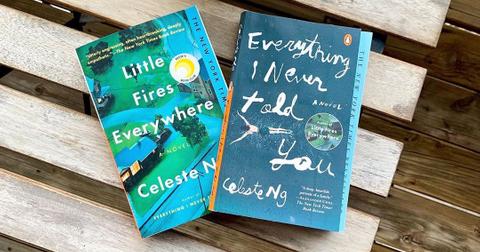 "Through stories of her parents," continues the outlet, "the reader sees how their unfulfilled dreams became pressures they placed on their children — while [Lydia's] older brother suspects their neighbor is responsible for his sister's death."
The novel is a page-turner we honestly can't recommend enough (this writer burned through it in three days), and reading it now will make it all the more fun when we can all collectively compare the movie to the book down the line.
While we wait for Everything I Never Told You to get made, be sure to watch Little Fires Everywhere, Celeste Ng's second bestselling creation, streaming on Hulu today.