Hulu's 'Extraordinary' Cast Is Certainly Out of the Ordinary — Who Plays Who?
Hulu's superhero series 'Extraordinary' is introducing audiences to some hilarious heroes. Meet the actors who star in the British comedy here.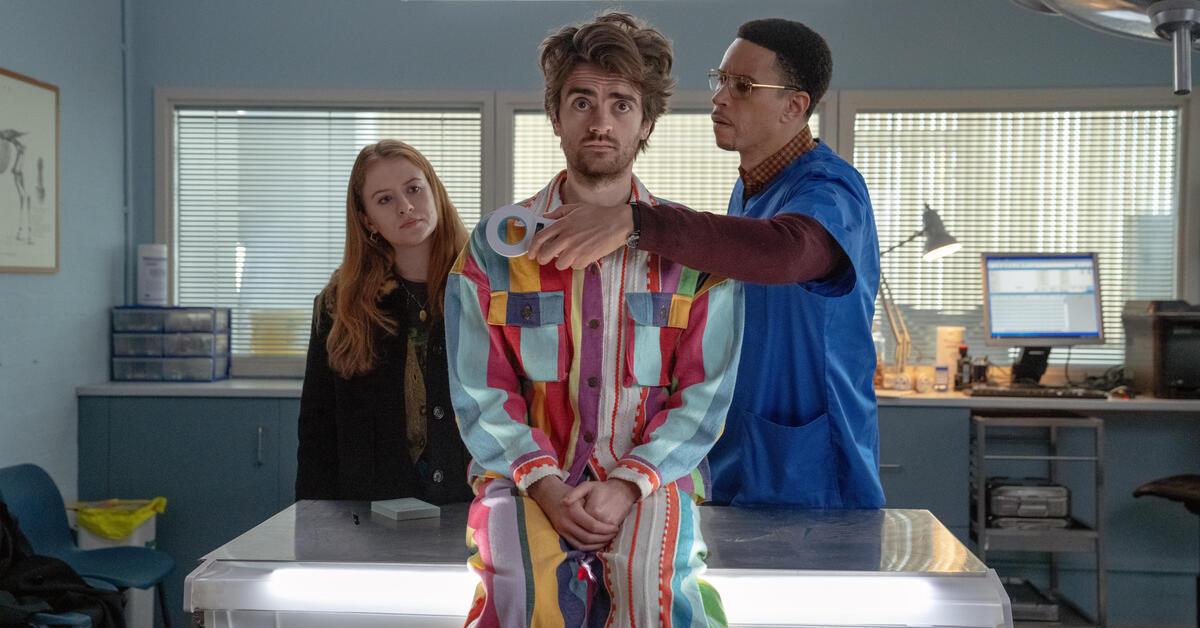 Hulu has developed a solid slate of comedies, such as the recently returned How I Met Your Father. One of its latest additions is the British comedy series Extraordinary, which takes place in a world where everyone has superpowers... or they're supposed to.
Jen was supposed to get her superpowers seven years ago, and the thrust of the series is that she's the only "normal" person in a sea of special people. "Normal" being in quotes because she discovers normal is a relative term.
Article continues below advertisement
Being a British series, Extraordinary is exposing Hulu viewers to talented actors they might not have seen before. Keep reading to find out who's in the Extraordinary cast and where else you may know them from.
If you haven't started watching yet, the eight-episode first season is now streaming in its entirety. Anyone who has ever wanted to be a superhero or wonders what it would be like to live as a superhero will get a kick out of this offbeat story with quirky characters.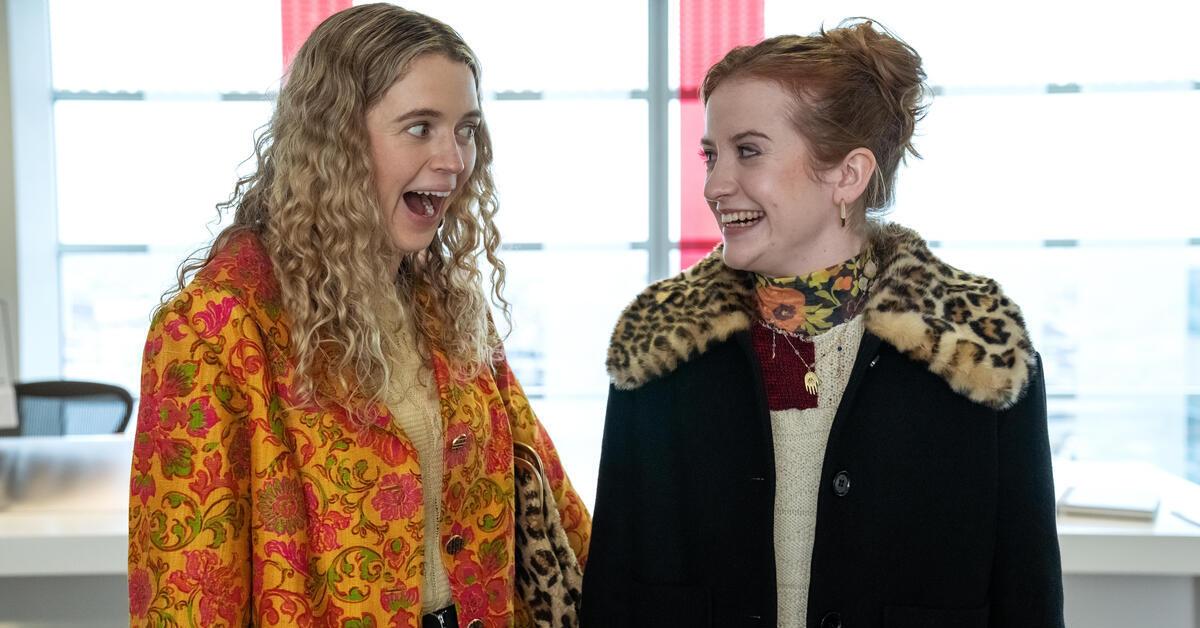 Article continues below advertisement
Máiréad Tyers stars in 'Extraordinary' as Jen with Sofia Oxenham as Carrie.
Máiréad Tyers plays Extraordinary's main protagonist Jen. This is her first lead role in a TV series, and one of the first roles in her acting career.
She made her film debut as Auntie Eileen in Kenneth Branagh's critically acclaimed film Belfast and before Extraordinary, she appeared in the first episode of the teen drama Tell Me Everything as Orla.
Jen's friend Carrie is portrayed by Sofia Oxenham, who has appeared in several of the U.K.'s most popular TV series, though in more dramatic roles.
Sofia has been a guest star on Doc Martin and Grantchester, while recurring in the post-Revolutionary War drama Poldark as Tess Tregidden. Extraordinary is much funnier than any of those shows, so both she and Máiréad are venturing into new territory. Based on what happens in the first season, they have natural comedic talent!
Article continues below advertisement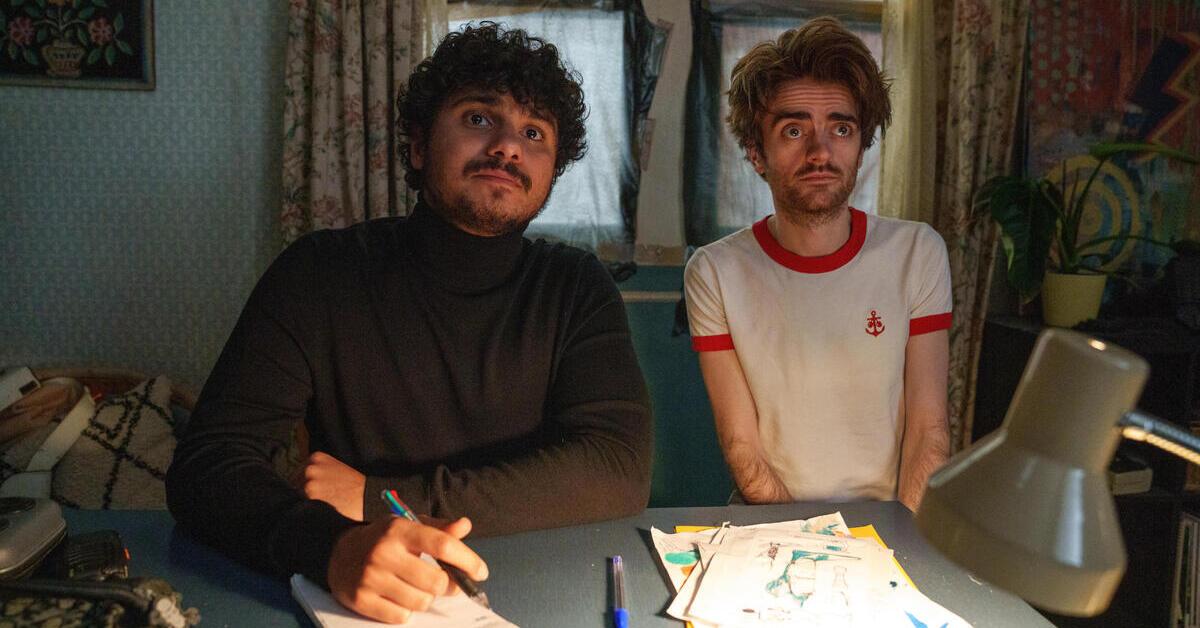 Bilal Hasna plays Kash in 'Extraordinary' with Luke Rollason as Jizzlord the Human.
Bilal Hasna is another relative newcomer to the television world. Prior to his Extraordinary role as Kash, he only had two TV credits: single-episode guest spots in the series Sparks and Screw, respectively.
However, IMDb shows that he'll be providing an unspecified voice in The Lord of the Rings: The War of the Rohirrim, which is expected to release in 2024.
Article continues below advertisement
Last but not least, Luke Rollason stars as the awkwardly named Jizzlord the Human. Luke has the most extensive acting resume among the main cast, and he's also a writer and director. Most recently, he wrote and starred in "Smart Pay Gone Wrong," an episode of the comedy series Pulped: Bad Tech.
Audiences likely recognize him from his one-episode guest stint on HBO's corporate drama Industry, playing Eric's assistant.
While the Extraordinary cast may not be household names, they're making an impression on viewers. And with the series already having been renewed for a second season, fans will have plenty of time to get to know the actors while Jen and her friends figure themselves out.
Extraordinary is now streaming on Hulu.