Yes, That's Hugh Jackman Voicing a Character in Hulu's 'Koala Man'
Who are the voice actors in the latest Hulu animated series 'Koala Man'? We guarantee you'll recognize one major star's voice. We have the details!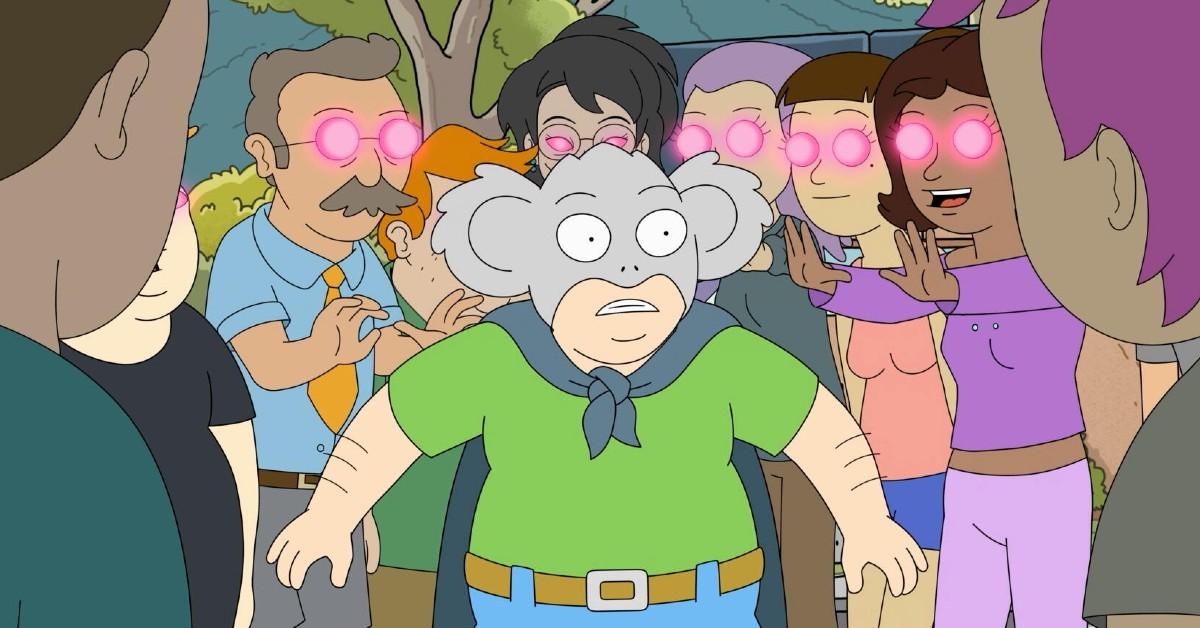 Superman. Batman. Iron Man. Koala Man.
Wait, who? Find out more about the world's newest superhero in the Hulu animated series Koala Man. You'll likely recognize some of the stars serving as voice actors in Hulu's Koala Man.
Article continues below advertisement
So, who are the voice actors in Koala Man? Keep reading for details on the cast members! The line-up of voice actors is pretty impressive.
Michael Cusack as Koala Man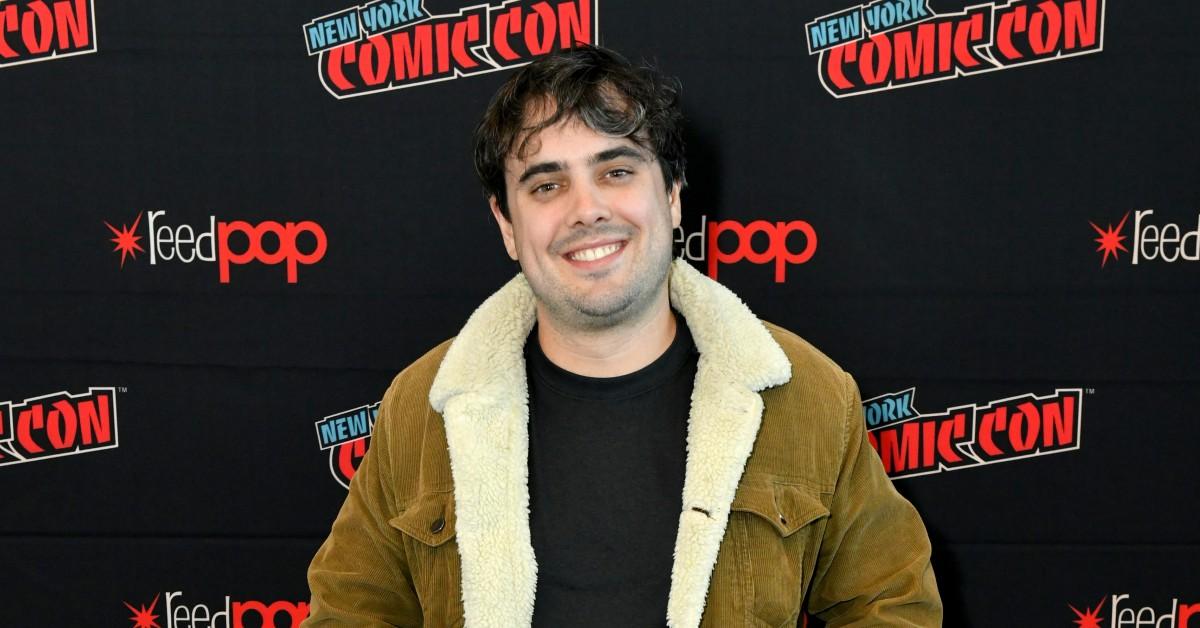 If you're a fan of the HBO Max series Smiling Friends you'll likely recognize Australian animator and voice actor Michael Cusack (he co-created Smiling Friends after all!)
Michael voices the titular character in Koala Man — Kevin is a doting dad by day, but the masked vigilante Koala Man by night. Nobody has any idea Kevin is Koala Man. (That was sarcasm, FYI.) Michael also voices Kevin's son, Liam.
Article continues below advertisement
Hugh Jackman as Big Greg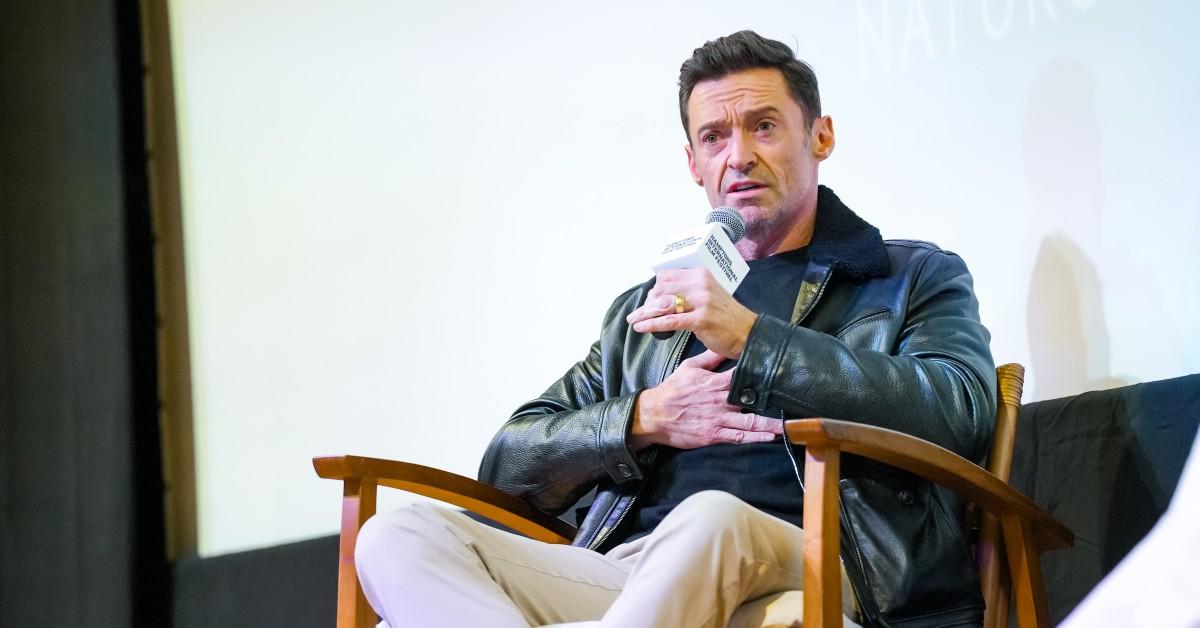 Do we even need to explain who this man is? It would be an understatement to say that legendary Aussie Hugh Jackman has experience in superhero-centric properties (he played this one guy with big claws once or twice.) Rumor has it that he's still feuding with that Deadpool guy, but don't quote us on that one.
All jokes aside, Hugh voices the character Big Greg in Koala Man.
Article continues below advertisement
Sarah Snook as Vicky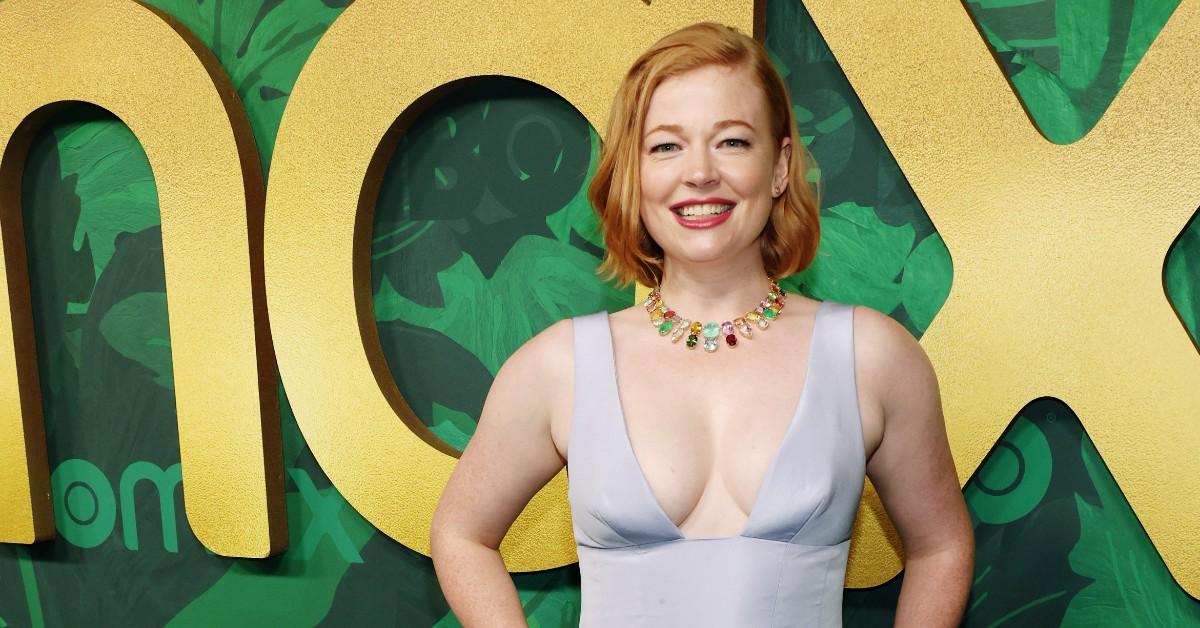 Australian actress Sarah Snook, best known for her role of Shiv Roy in the hit HBO series Succession (which is still ongoing as well), voices the character Vicky in Koala Man.
Spoiler alert — Vicky is married to Kevin... who is secretly Koala Man! OK, it's actually not so secret. But Vicky is Kevin/Koala Man's wife.
Article continues below advertisement
Hugo Weaving as King Emudeus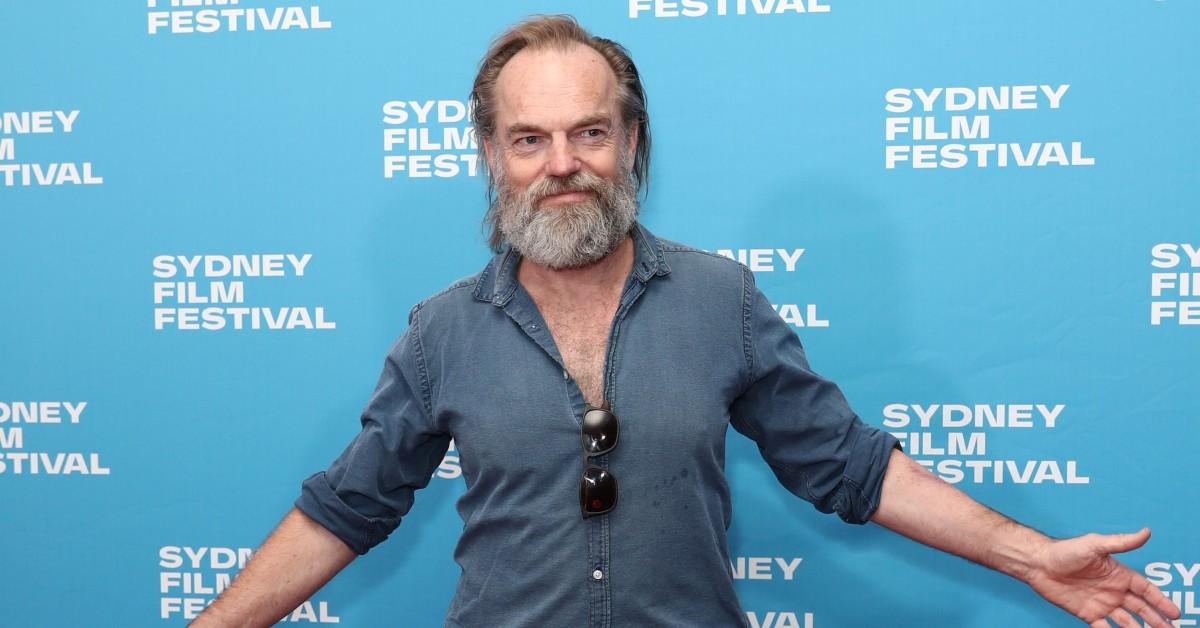 Everyone knows that no superhero story is complete without a villain, and Koala Man hired the best of the best to voice Koala Man's nemesis King Emudeus.
It goes without saying that Hugo Weaving is another Aussie legend. Not only did he play Elrond in the original Lord of the Rings trilogy, but he also was the foe to another iconic superhero, Captain America, in Captain America: The First Avenger (among many other roles, obviously.)
Article continues below advertisement
Jemaine Clement as Principal Bazewell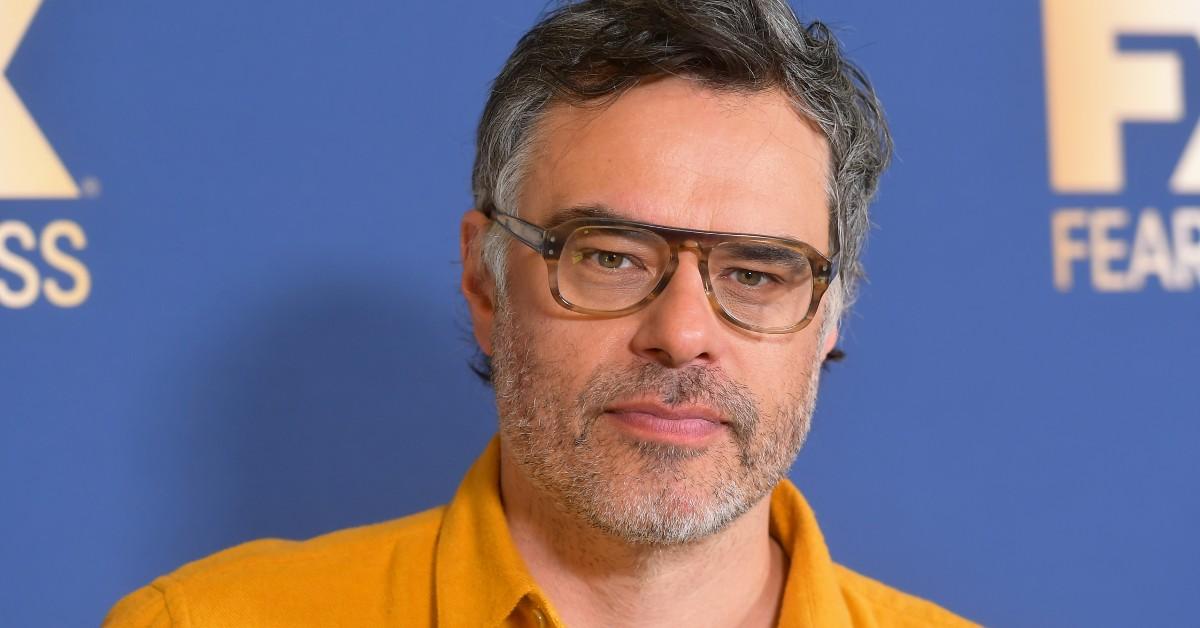 What's a kid to do when your dad is Koala Man and you need another authority figure to go to for advice? Liam seeks out help from Principal Bazwell, who's voiced by What We Do in the Shadows creator Jemaine Clement.
Jemaine has appeared in a vast array of hit shows, but he's also well known for being one half of the duo behind Flight of the Conchords.
Article continues below advertisement
Demi Lardner as Allison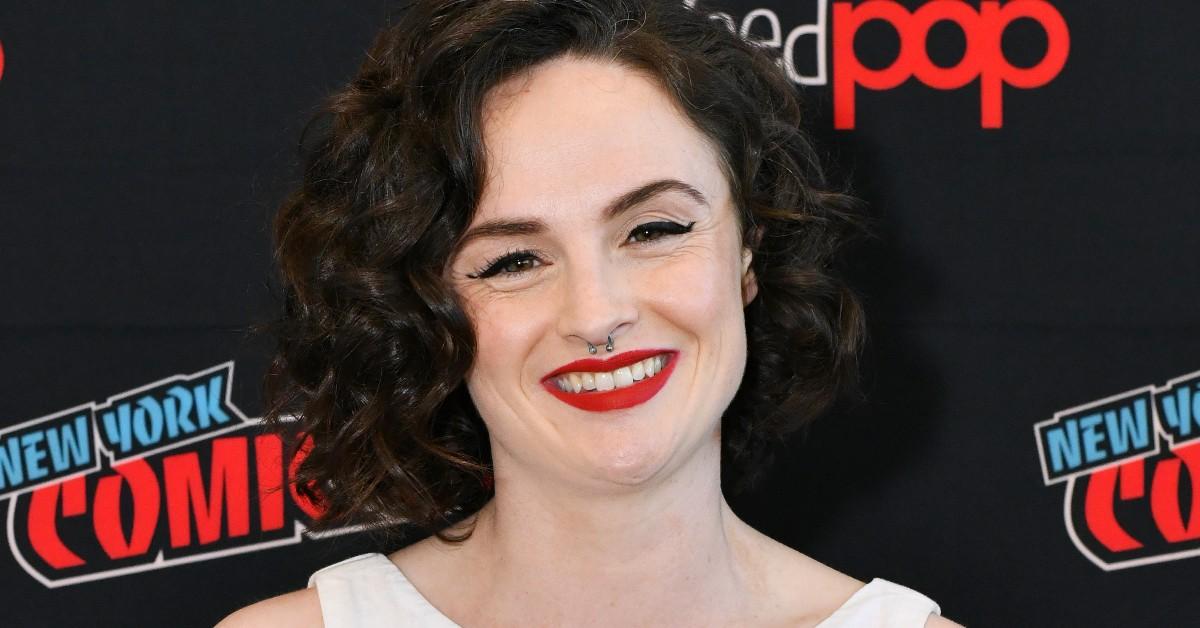 Comedy competition winning queen Demi Lardner voices Kevin's other child Alison, who isn't so gung-ho about her dad being a superhero.
What competitions has Demi won, you ask? Demi won the Best International Show award at the New Zealand International Comedy Festival and the Edinburgh Festival Fringe's So You Think You're Funny? festival. So yes, she has earned her title as a comedy queen!
Article continues below advertisement
Great news — you can actually already stream all eight episodes of Koala Man as we speak on Hulu. Watch out Avengers — there's a new superhero in town.