'Extreme Sisters' Twins Christina and Jessica Aren't Shy About How Close They Are
TLC premiered the first season of Extreme Sisters in 2021. In January 2023, Season 2 is back and twins Jessica and Christina are also back to share their super close and sometimes uncomfortable relationship with viewers. But for those who are new to the series, who are Extreme Sisters stars Christina and Jessica?
Article continues below advertisement
They aren't afraid to share and even overshare when it comes to their relationship. They once revealed on Extreme Sisters that they used to share the toilet sometimes when they were kids and use the bathroom together.
Christina and Jessica also infamously talked about each of them smelling each other's nether regions during menstruation to start their period if the other had started hers yet.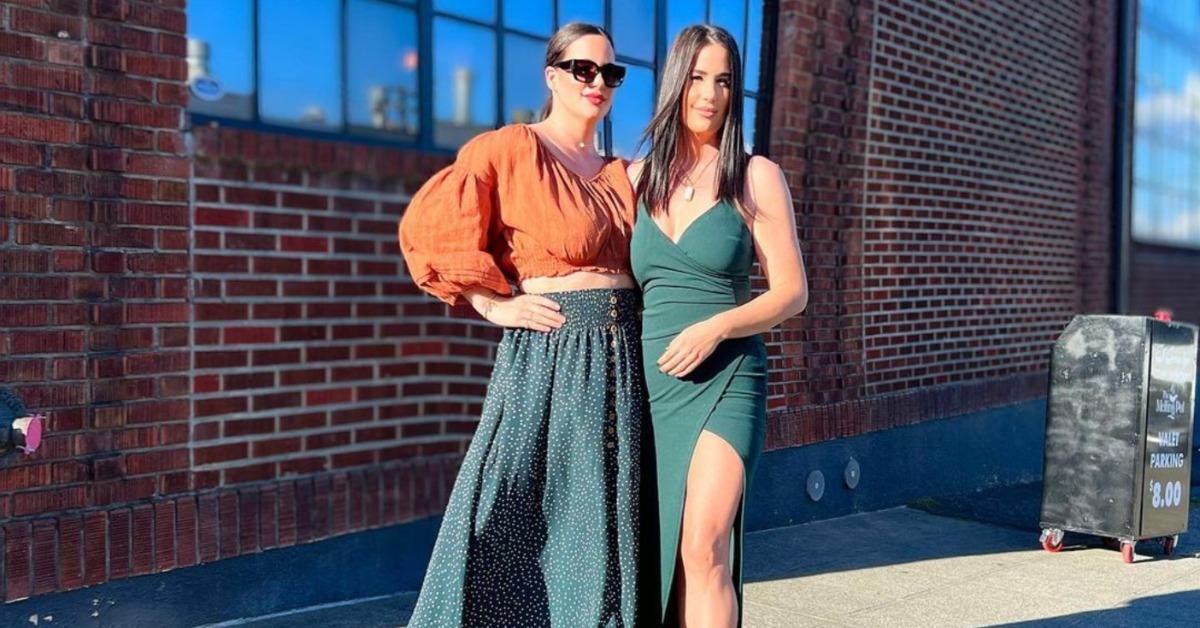 Article continues below advertisement
They explained on the show that it's all about pheromones, but viewers were pretty weirded out. However, this is Extreme Sisters we're talking about, so it appears there's nothing off the table. And for Christina and Jessica specifically, there seems to be no such thing as too close, which is likely why the pair is back for Season 2.
Who are 'Extreme Sisters' stars Christina and Jessica?
Christina and Jessica are 39-year-old identical twin sisters. Viewers first met them in Season 1 of Extreme Sisters, but if you're new to the series or just need a refresher course on these two, we have you covered.
Although they're twins and they do share so many aspects of their lives together, there are some key differences in their separate family lives.
Article continues below advertisement
Christina is married and has three children. She also hosts live seminars online for manifesting things like money and weight loss. She's a tarot card reader too.
Jessica is a single mom to her son and she often shares Instagram posts about him. She's also a life coach and she offers different levels of Zoom sessions on her website. They both consider themselves to be "psychic sisters."
Article continues below advertisement
'Extreme Sisters' Season 2 follows Christina and Jessica, along with other pairs of siblings.
Christina and Jessica are Extreme Sisters alums, but they aren't the only cast members here to show viewers what it means to be incredibly, uncomfortably close to your sister.
25-year-old triplets Hannah, Katherine, and Nadia are also part of Season 2. The sisters live together and they even speak their own special language that drives their other family members wild. Twins Jordan and Randi are also here for the ride. The twins take baths together and plan to marry a set of twins someday.
We also have Ashley and her older sister Vee, who may become a surrogate for Ashley.
There's a lot going on and, even though Christina and Jessica aren't without their own quirks, they aren't the only ones bringing wild storylines to the second season.
Watch Extreme Sisters on Mondays at 9 p.m. EST on TLC.