Mixer Is Being Shut Down and Partnering With Facebook Game Streaming
There's been a switch up in the livestream world with Facebook game streaming partnering with Mixer, which is being enveloped into Facebook's existing platform.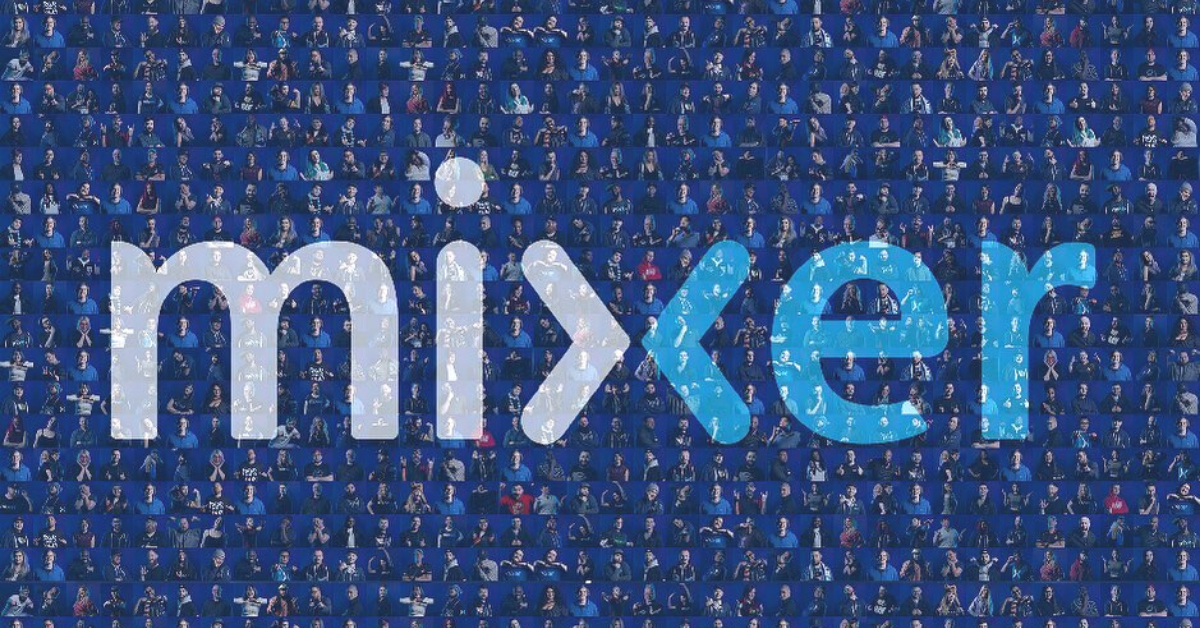 Livestreaming has become big business over the last few years with a whole new revenue stream for both businesses and individuals. The biggest platforms, including Twitch and YouTube have made a strong foothold in the market, but others, like Mixer, have been trying to carve out its own piece of the pie without quite as much success.
Article continues below advertisement
On June 22, 2020, Microsoft announced it was ending its livestreaming service on July 22, with plans to move its existing partners over to another livestream platform, Facebook Gaming. For Facebook, game streaming has been pretty successful in a short period of time and with this move, and it sounds like its going to take a stab at going after the largest platform, Twitch.
Who owns Mixer?
In August 2016, Microsoft bought Mixer, announcing its acquisition of the growing game-streaming service called Beam at that time. What made Beam, later renamed Mixer, unique was its features and the exclusive integration which grew the attention of the top streaming names.
Article continues below advertisement
In it's platform, the more time spent watching and interacting with the streams, "the more Beam XP you earn, which can be spent on in-game votes, cosmetic boosts, and other perks within the Beam interface," explained Ars Technica.
Article continues below advertisement
At the time, Beam co-founder Matt Salsamendi said the streaming service was joining "Team Xbox," but just four years later, the platform is changing, again.
On June 22, the company announced its merger with Facebook game streaming. "Beginning today, Facebook Gaming will make it easy for anyone in the Mixer community to join, if they choose to do so," said Xbox team lead Phil Spencer.
Article continues below advertisement
One thing that Mixer stood out with was its partnership deals with large livestream gamers, including Tyler "Ninja" Blevins, Cory "King Gothalion" Michael, and Michael "Shroud" Grzesiek.
Article continues below advertisement
"Just like all Mixer Partners, Ninja, along with King Gothalion, Shroud and Ewok, are welcome to join Facebook Gaming," Facebook's spokesperson Drew Symonds said. "We want to give Mixer streamers the option to continue streaming on Facebook Gaming. No matter where they choose to stream, the world deserves their gaming content."
On July 22, all Mixer sites and apps will automatically redirect to Facebook Gaming. Mixer viewers with any outstanding Ember balances, channel subscriptions, or Mixer Pro subscriptions will receive Xbox gift card credits, according to The Verge.
Article continues below advertisement
For Facebook, game streaming with continue with Mixer's assets.
"We started pretty far behind, in terms of where Mixer's monthly active viewers were compared to some of the big players out there," says Phil Spencer, Microsoft's head of gaming, according to The Verge.
"I think the Mixer community is really going to benefit from the broad audience that Facebook has through their properties, and the abilities to reach gamers in a very seamless way through the social platform Facebook has."
According to CNN, the company didn't say how much, if any, money was exchanged with Symonds insisting that it is a partnership "not a merger or an acquisition."