Faith Alexa Directly Addresses the Drama Around Her Relationship Status on TikTok
Nashville-based musician Faith Alexa recently addressed some TikTok drama surrounding a street interview about her past relationships.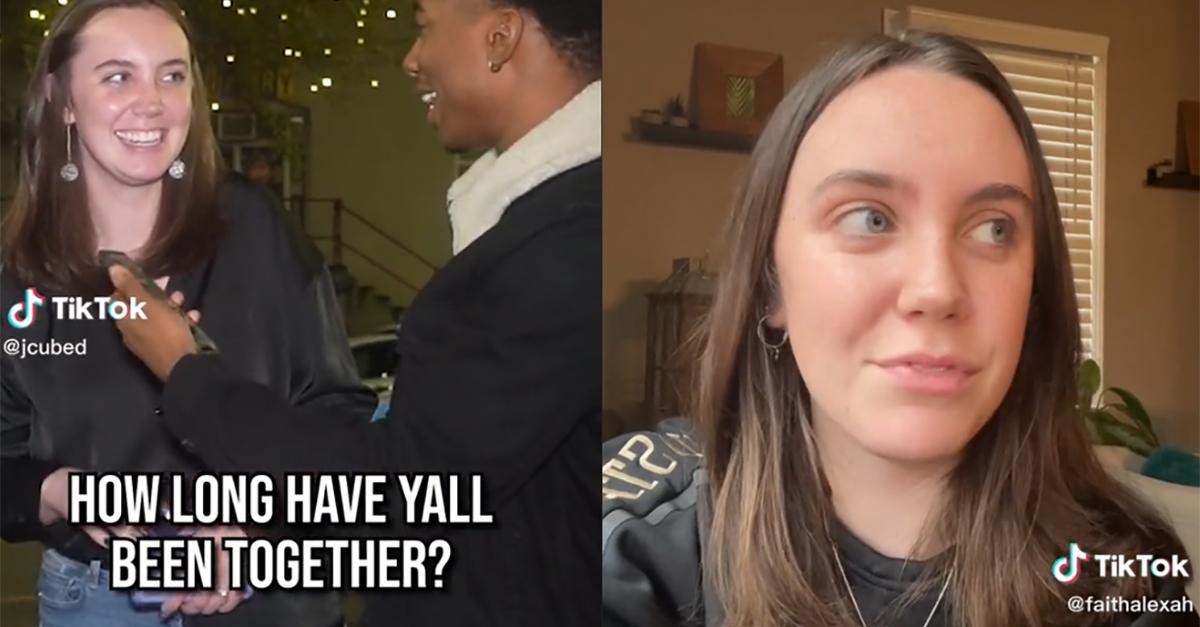 Some content creators on TikTok tend to exaggerate when it comes to their posts. Whether it's for the sole purpose of generating clout or trying to make their videos juicier than they actually are, it isn't inconceivable to think that some TikTokers fudge the facts before putting the finishing touches on a particular post. While little white lies can be tolerated once in a while, it becomes a problem when those lies negatively impact someone's public reputation.
Article continues below advertisement
Case in point, Faith Alexa. This Nashville-based musician has amassed quite the following on TikTok with more than 62.5K followers and 4.6 million likes across all of her posts.
Unfortunately, that amount of attention invites plenty of scrutiny from across the internet. It certainly doesn't help when another TikToker comes up with baseless rumors about someone else in order to reel in the likes.
Faith Alexa recently took to TikTok to address the recent drama surrounding her love life.
Article continues below advertisement
Faith Alexa discusses some recent TikTok drama in a recent video.
On Jan 2, 2023, Faith posted a TikTok where she recounts "the worst New Year's of [her] life" and how the event has gone viral. In the video, she discusses how she and her fiancé were out having drinks on New Year's Eve when they came across another TikToker giving street interviews.
Faith recalls that while she was openly inebriated with her fiancé, she ultimately decided to participate in the interview because she thought it would be fun.
The TikToker, later identified as @JCubed, had been asking folks all evening about their individual relationship experiences. In the video featuring Faith, which has more than 4.4 million views as of this writing, her answers suggest that Faith has had so many boyfriends in the past that she apparently lost count.
In her own video, Faith rebukes this entirely, saying this couldn't be further from the truth. She recalls that when the interviewer asked her if she had "more than 10" boyfriends before, she replied, "oh god, no."
Article continues below advertisement
However, in JCubed's video, her responses were apparently heavily edited, making it appear as if her relationship history was more scandalous than it actually is.
Evidently, viewers bought into the more salacious version of the story. According to Faith, people were making "weird assumptions about [her]" and her past relationships in the video's comments section. Faith is now openly discussing how uncomfortable the entire situation has made her.
Article continues below advertisement
"I think asking people about their intimacy is freakin' weird," she declares in her TikTok. "That is just something that doesn't need to be shared with anyone."
She ends her video with a good-natured warning to others for them not to do street interviews in order to avoid having these assumptions being made about them on TikTok.
Many have shown support for Faith in the comments on her TikTok. One person writes, "NEVER EVER do those question interviews, especially when a man is conducting it. They purposely do it to start a gender war and rile other men up!"
Many people have even suggested she call out @JCubed for falsely editing their footage.
For what it's worth, that seems to have worked. The comments for @JCubed's interview with Faith have had their comments turned off. In all likelihood, this was possibly due to the negative backlash it received after Faith's statements.