A TikTok Video of a Girl Reacting to Her Christmas Suitcase Gift Is Dividing the Internet
TikTok parent Angela Hare posted her toddler's overwhelming reaction to a Christmas surprise. The Internet loved (and hated) the gift's premise.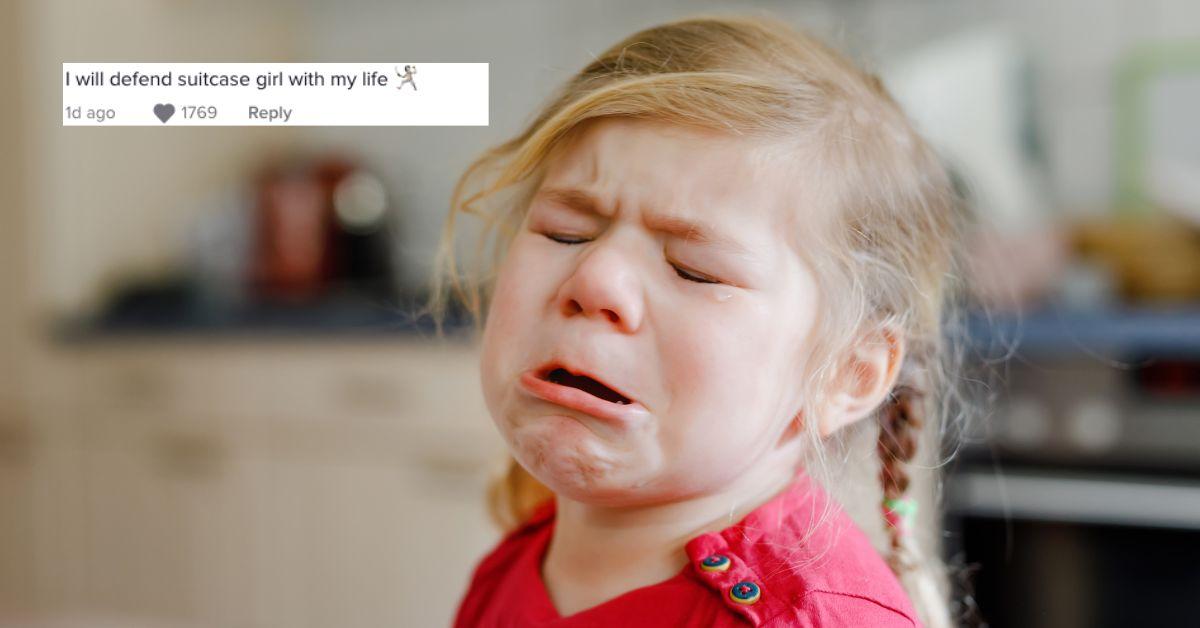 For many parents, nothing beats the joy of seeing their children unwrap their presents on Christmas Day. After months of planning, saving, or stashing away the perfect gift, it's understandable why some want to unveil their Christmas surprises in outlandish ways.
TikTok parents worldwide shared their kids' live reactions to their Christmas presents during the holiday season — including parent Angela Hare (@mrsangelahare).
Article continues below advertisement
Angela posted a TikTok video of her children opening one of their shared gifts. However, what she likely thought would be a funny post of her daughters' shenanigans ended up sparking a social-media discourse among users — many of whom have now nicknamed the younger daughter as the Christmas "suitcase girl."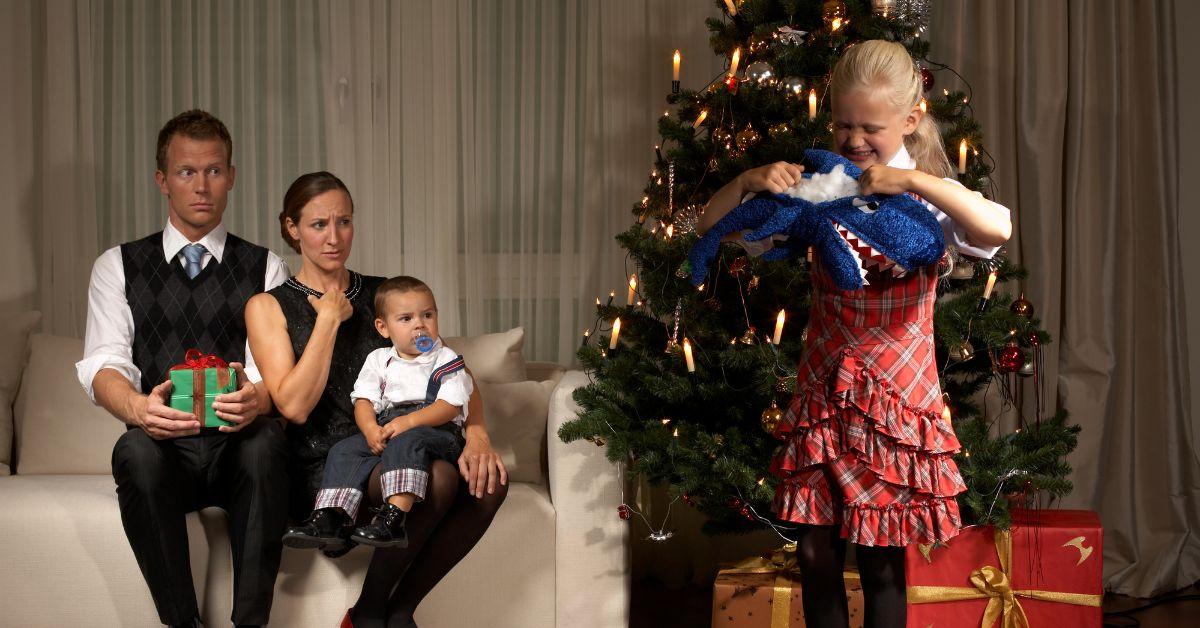 Article continues below advertisement
A TikTok video of a girl reacting to her Christmas suitcase gift has gone viral.
On Christmas Day 2022, Angela posted a video of her daughters, Olivia and Millie, opening two huge boxes with their dad's help. After struggling to open her box, Millie became even more frustrated when she saw what was inside.
The toddler screamed that she didn't get the "Christmas" suitcase she wanted. When her mom asked if she would look inside the box anyway, Millie refused to look and continued crying, overwhelmed with tears.
Article continues below advertisement
Meanwhile, Olivia pushed through the grand gesture and opened the gifts inside the suitcase. In the bag were several Disney-themed T-shirts, including one with Minnie Mouse ears. Olivia looked at the camera and asked her mom if they were "going to Disney World." Her mother told her to keep unraveling her surprise.
Article continues below advertisement
The last gift box was contained a heartfelt message to Olivia from her parents stating they were going on a four-day Disney cruise with all of the "princesses" their hearts desired. While Olivia was overjoyed by the letter, Millie was still in tears as her dad read her the same message.
Needless to say, the plan didn't go over too well with both girls, as Angela pointed out in her TikTok's caption: "When your Christmas surprise doesn't go as planned."
Article continues below advertisement
Angela Hare's Christmas suitcase TikTok video has fans divided over the surprise gone wrong.
Angela's video of her daughter crying on TikTok reached millions worldwide. The post received over 9 million views and thousands of comments from spectators who had plenty to say about Millie's behavior.
Several users felt that, instead of Angela joking about her daughter's reaction to her and her husband's gift, she actually showed how disrespectful her toddler was. Underneath the video, many shared their outrage over it and informed the parents how they would've handled the situation.
"This is a great ad for birth control," one user wrote.
"The way she would not be going to Disney," another chimed in.
"It's so baffling how many kids I've seen complaining about Christmas like I was happy getting literally anything my entire childhood," said a third commenter.
Article continues below advertisement
Other TikTokers shamed the users who had beef with Milly due to her crying in the video. Many jumped to Millie's defense and blamed the parents for creating such an elaborate plan for their toddler. One user, @thegilmoregirl, reminded the users that Millie was the youngest person in the room and said she had every right to feel "overstimulated" by the surprise.
Article continues below advertisement
"They tried to get a toddler to execute a 20-step plan to get a vacation she won't understand she is getting until she is on it, lol; of course, she's overwhelmed, overstimulated, and have you ever met a child [without] a nap?" the user wrote. "There are very few bad children and many, many bad parents."
Another commenter, @domesticblisters, posted a TikTok of her Christmas morning with her children. The user seemingly threw shade in Angela's direction when she wrote in her video, "just sitting here watching my happy kids play with the toys they got for Christmas that the adults in their lives managed to give them without inducing confusion, disappointment, or embarrassment." Oof.
As of this writing, the Hare family has yet to respond to the comments about their viral post.