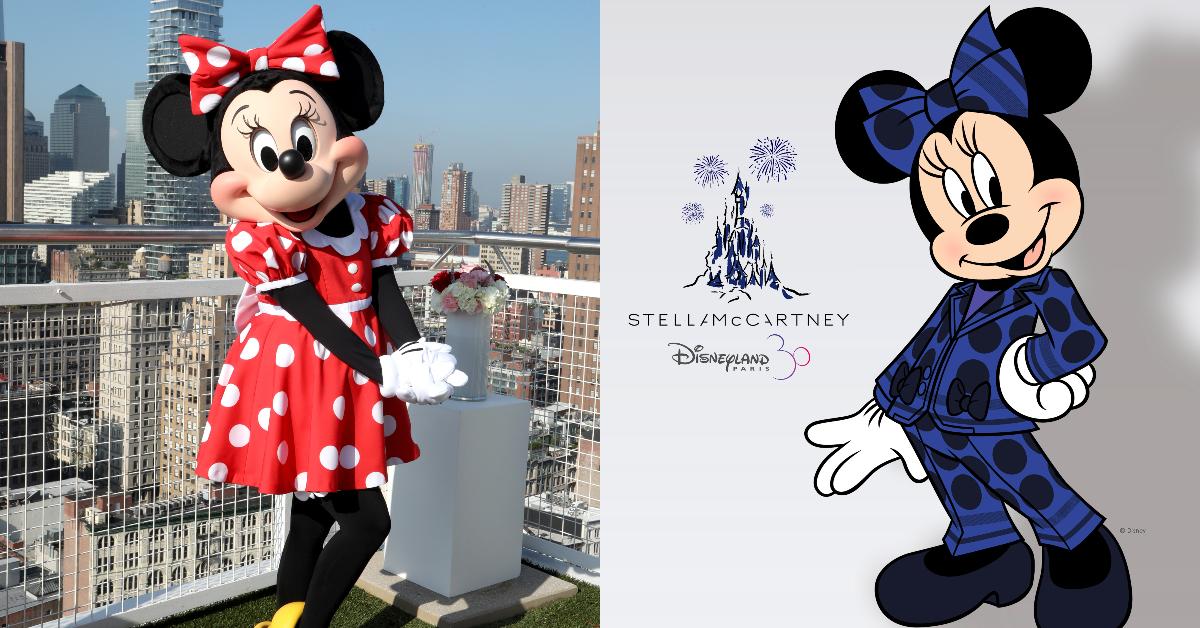 Minnie Mouse Officially Enters Her Girlboss Era With a Brand-New Pantsuit
One of the most iconic faces of Disney, Minnie Mouse, is stepping out in a Stella McCartney power pantsuit. So, say farewell to her trademark polka-dot dress (for now) and give a warm welcome to the blue tuxedo getup. The outfit will make its official debut during Women's History Month in March 2022.
Article continues below advertisement
Of the collaboration, Stella McCartney spoke with D23 and expressed how thrilled she is to work with Minnie Mouse:
"I have designed a custom outfit for her in celebration of the 30th Anniversary of Disneyland Paris. ... What I love about Minnie is the fact that she embodies happiness, self-expression, authenticity, and that she inspires people of all ages around the world. Plus, she has such great style!"
Article continues below advertisement
With that being said, many are delighted to see a more modern take on Disney's sweetheart; however, others are throwing fits and having meltdowns. Of course, this makes for perfect meme potential, and Twitter has come to play with some of the most peculiar memes. Check out our favorites below.
Article continues below advertisement